How To Make Dryer Balls with Yarn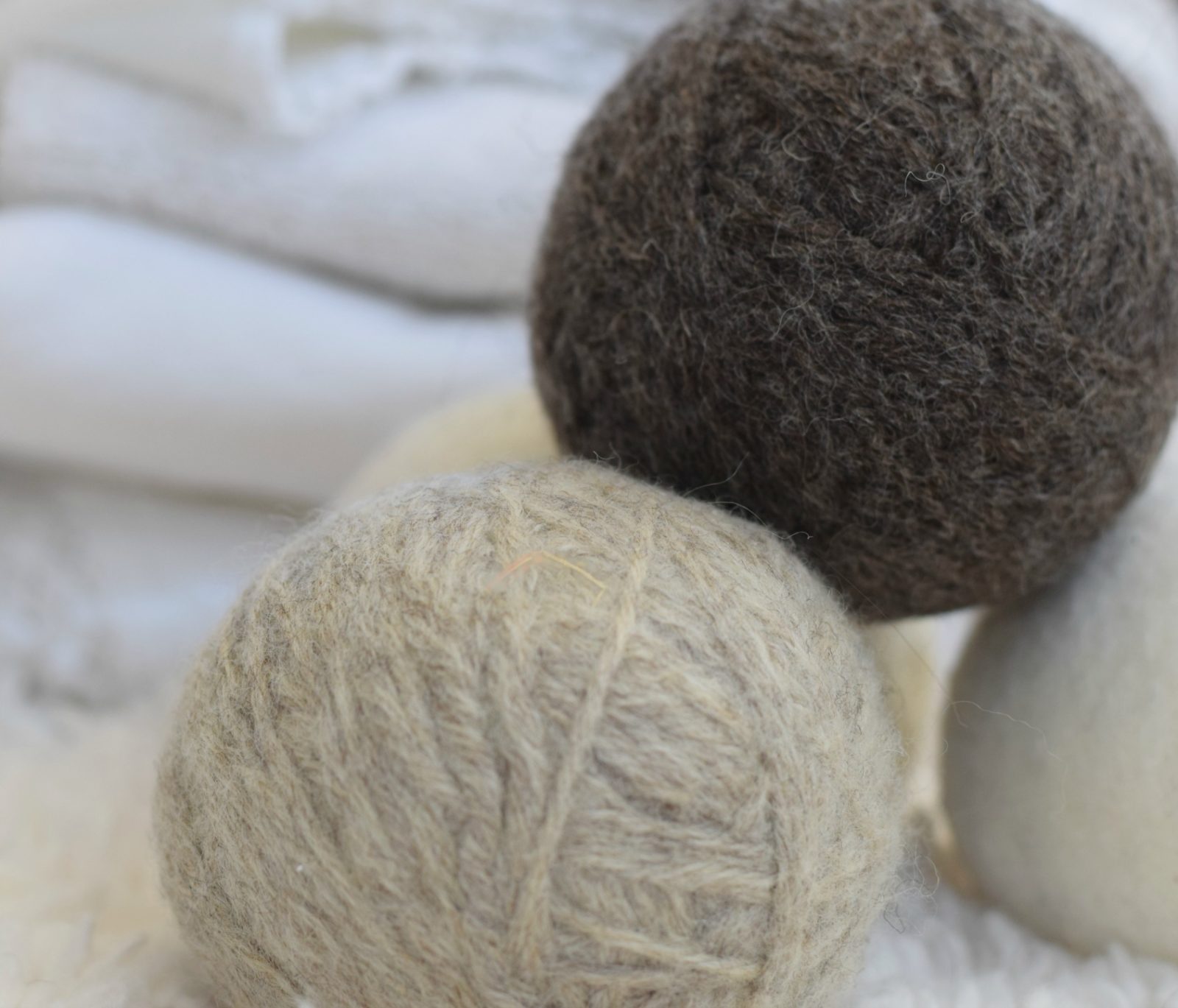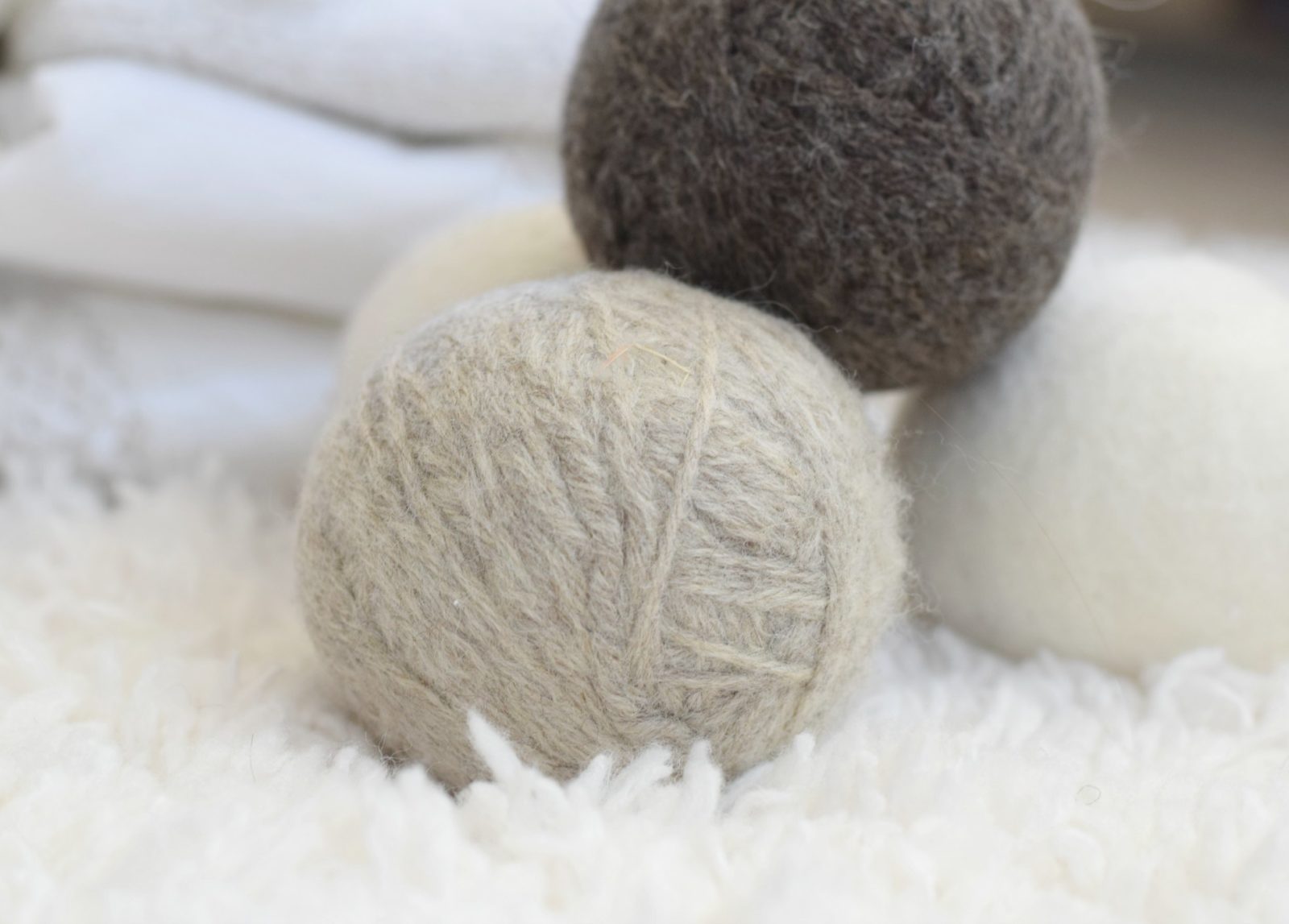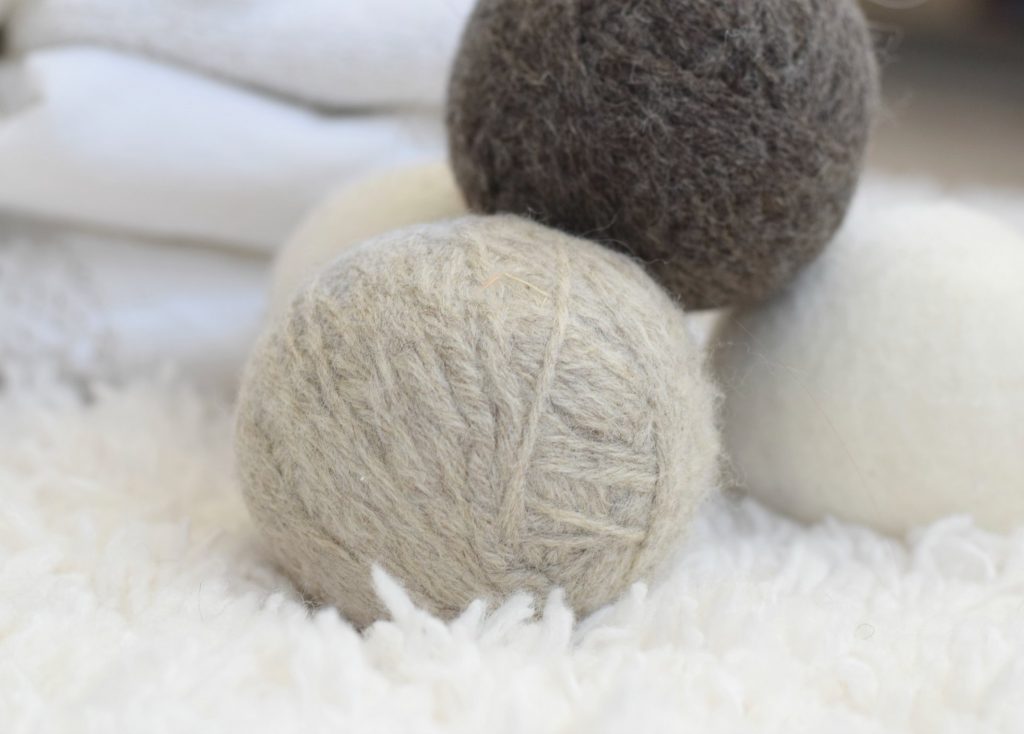 Have you heard of dryer balls? You might remember that I actually wrote a blog post about some that I received a while back from Mountain Meadow Wool, and I just love them. They are supposed to cut down on drying time and are an eco-friendly alternative to dryer sheets. I never actually thought about making some from scratch until I found myself chatting it up with a woman in the yarn aisle who makes them to give as gifts. So there I was, simply buying up some wool yarn, minding my business (and spying what the other customers were buying) and noticed a woman with a whole bundle of this same Lion Brand Fisherman's Wool under her arm. Of course I had to ask what she was making, imagining an afghan of sorts, and lo and behold she said "dryer balls". Of course I wanted to know how she did it! She kindly shared with me her method and I got to give it a whirl with my left-over skeins of wool from my shawl. It worked like a CHARM!
So today I'm going to show you how I made these. If you make the Big Beginner Knit Shawl that I posted and don't add tassels, you will have enough left over to make two dryer balls. If you buy a skein of this Fisherman's Wool, you should be able to make about 3 balls. One ball of mine weighed 64 grams, and there are 227 grams in a skein of Lion Brand Fisherman's Wool. If you have a different wool on hand or want to use something else like roving, simply make sure that #1. It's 100% wool #2. It's not a superwash wool or anything that is machine washable and #3. It's colorfast. It must be able to "felt" in the washer and dryer.
Below: I used Lion Brand Yarn Fisherman's Wool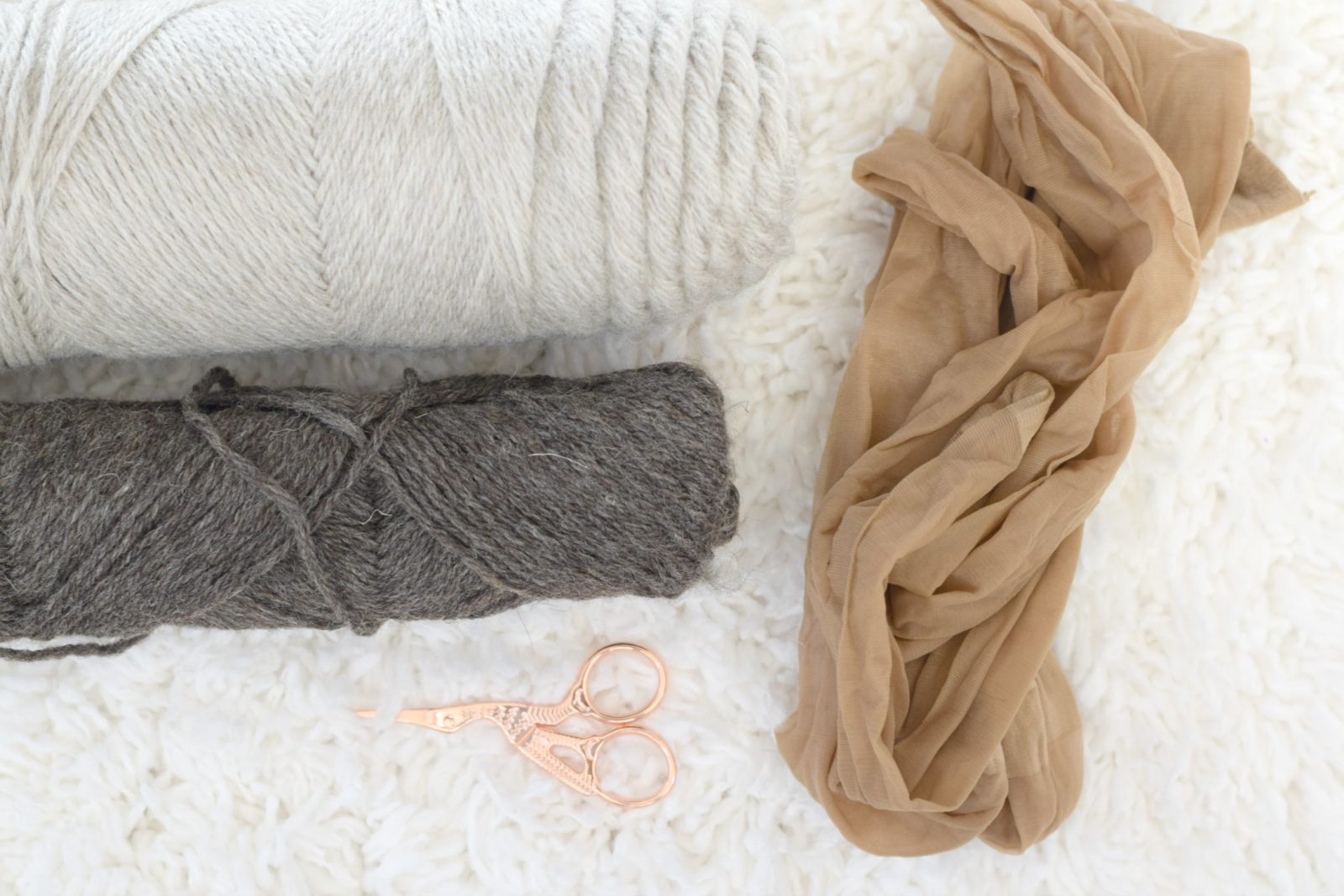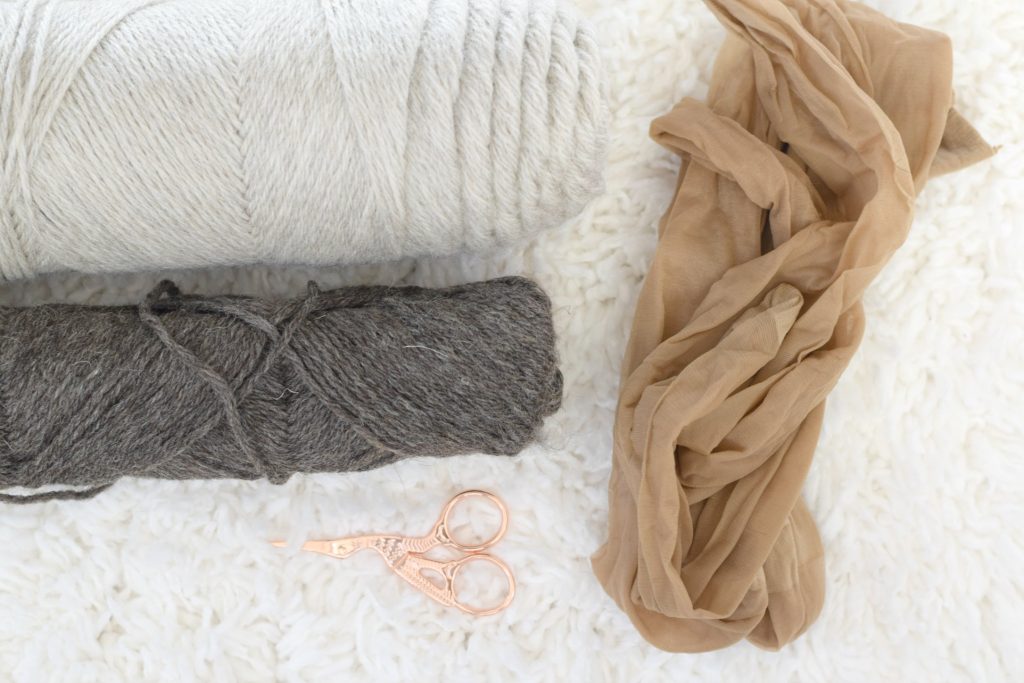 YOU WILL NEED:
Nylons
Washer & Dryer
Tapestry Needle
How To Make Dryer Balls with Wool Yarn:
Wrap the yarn around your fingers several times to get the ball started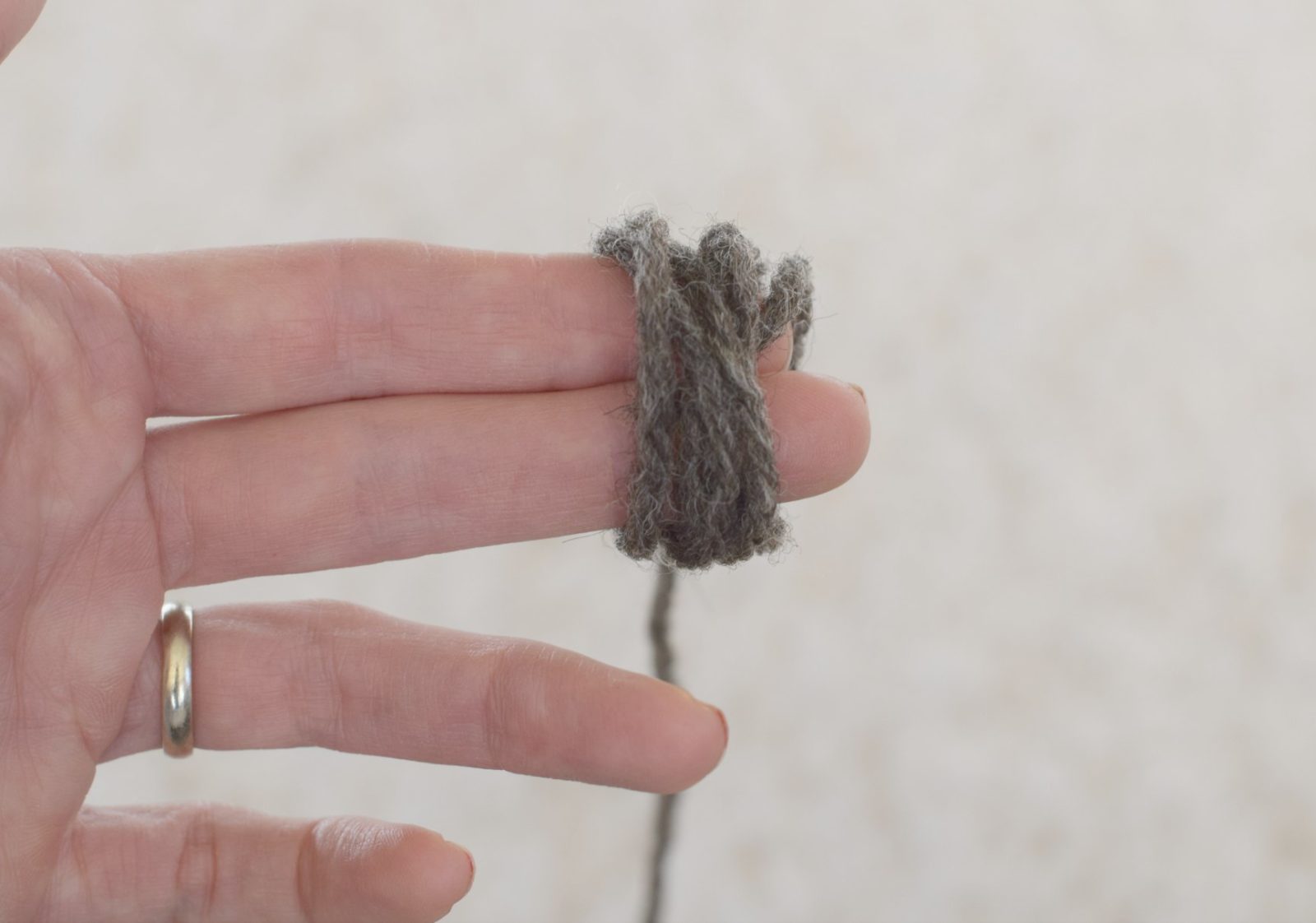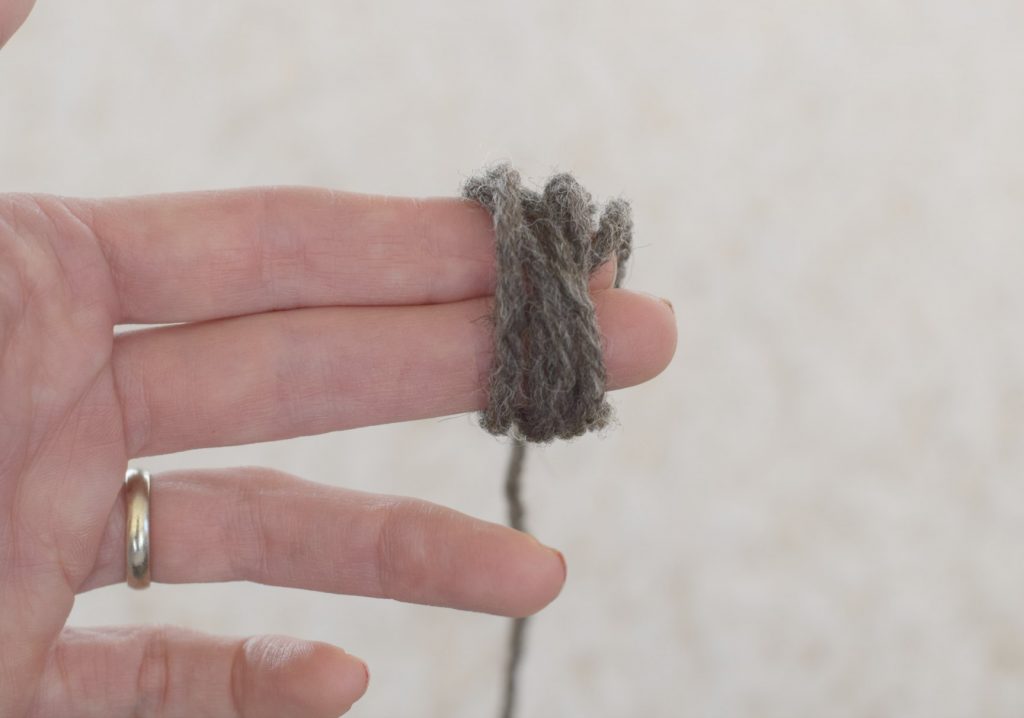 2. Take the yarn off of your fingers and continue working the yarn into a ball by working around and around as pictured below.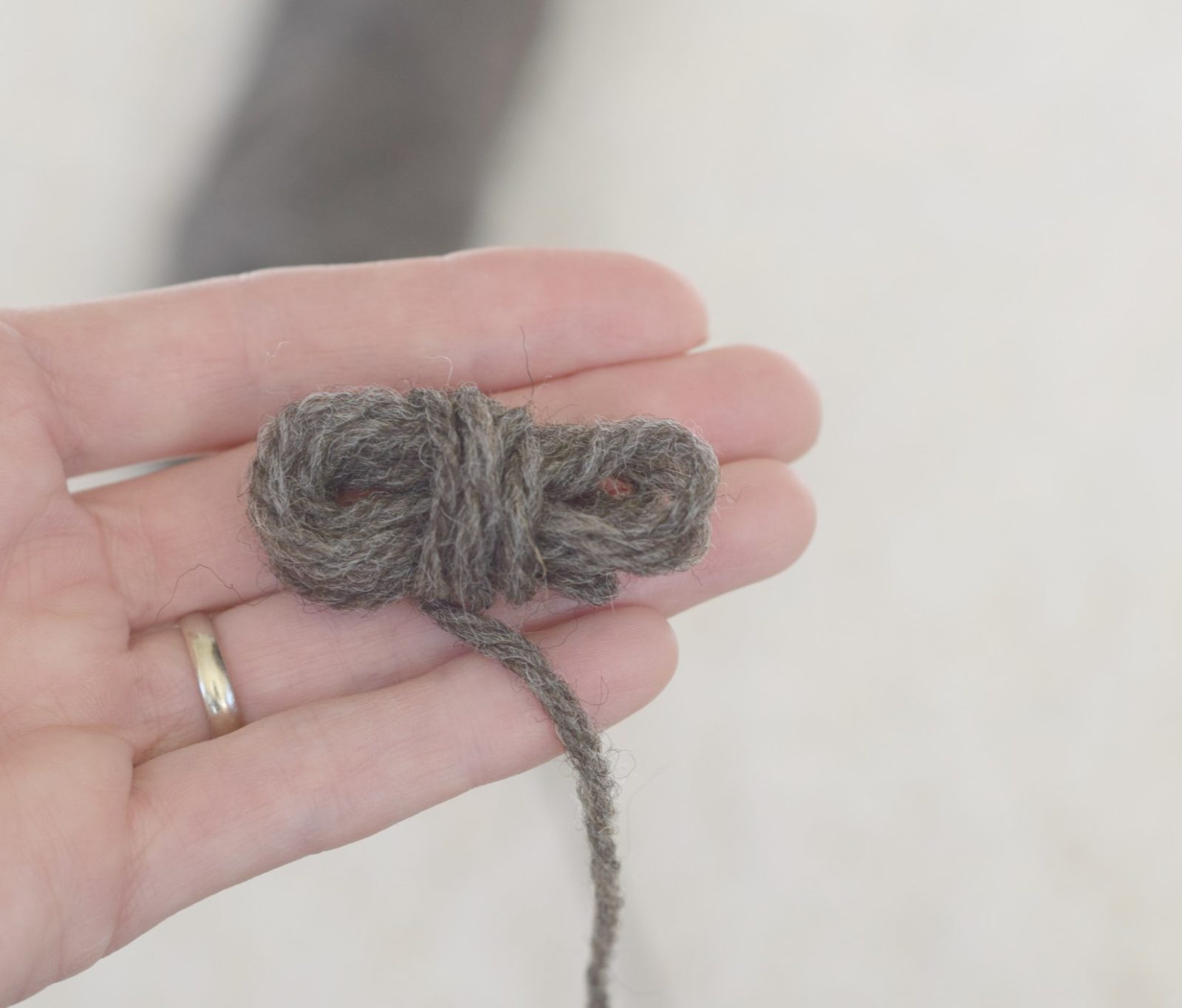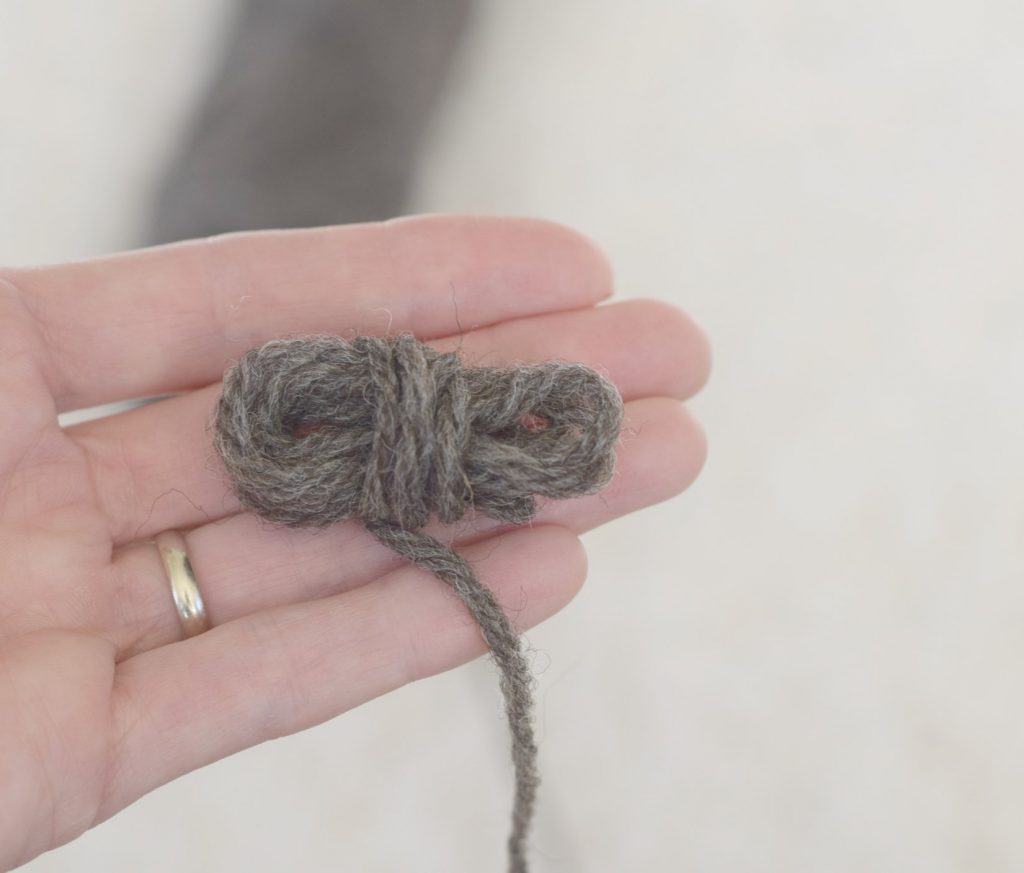 3. You will slowly form a ball. Make this ball of yarn about the size of a baseball or softball.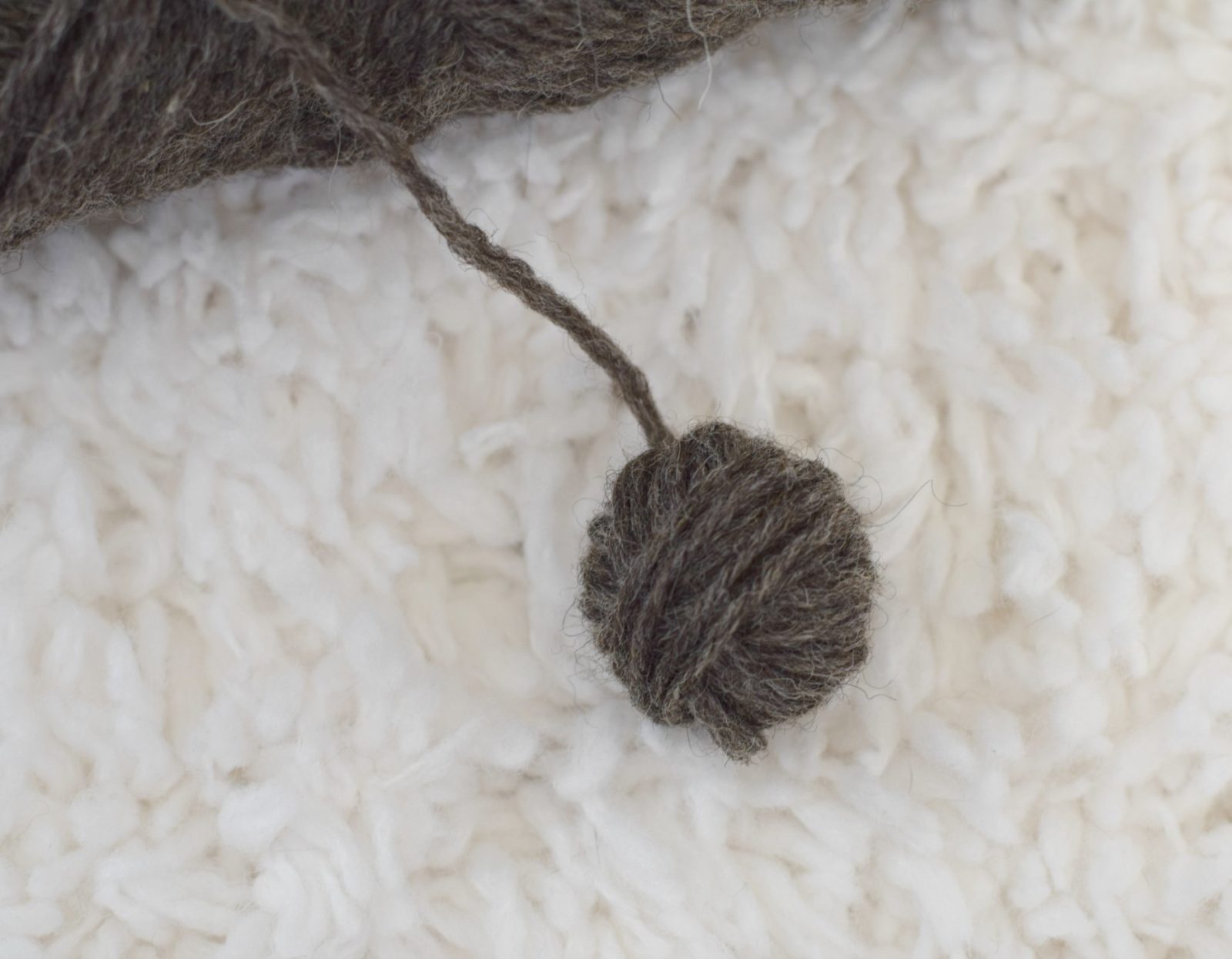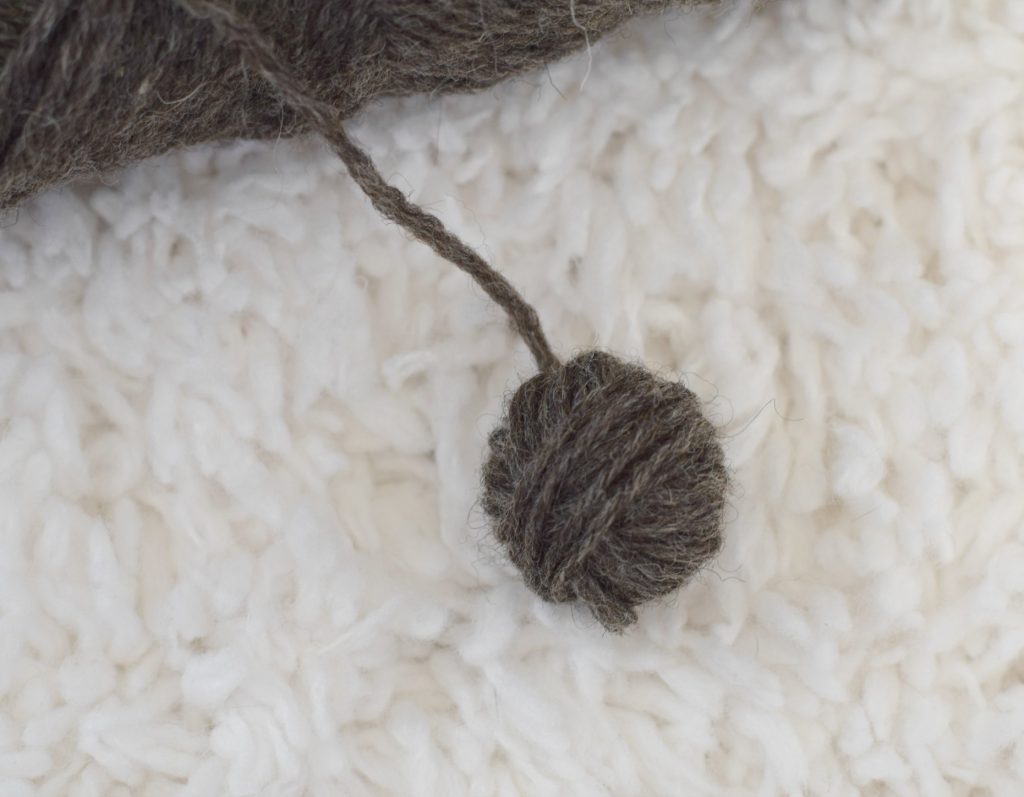 4. Once your ball is the right size, work the tail through with a tapestry needle. I just pulled it through the middle and weaved it in and out a few times.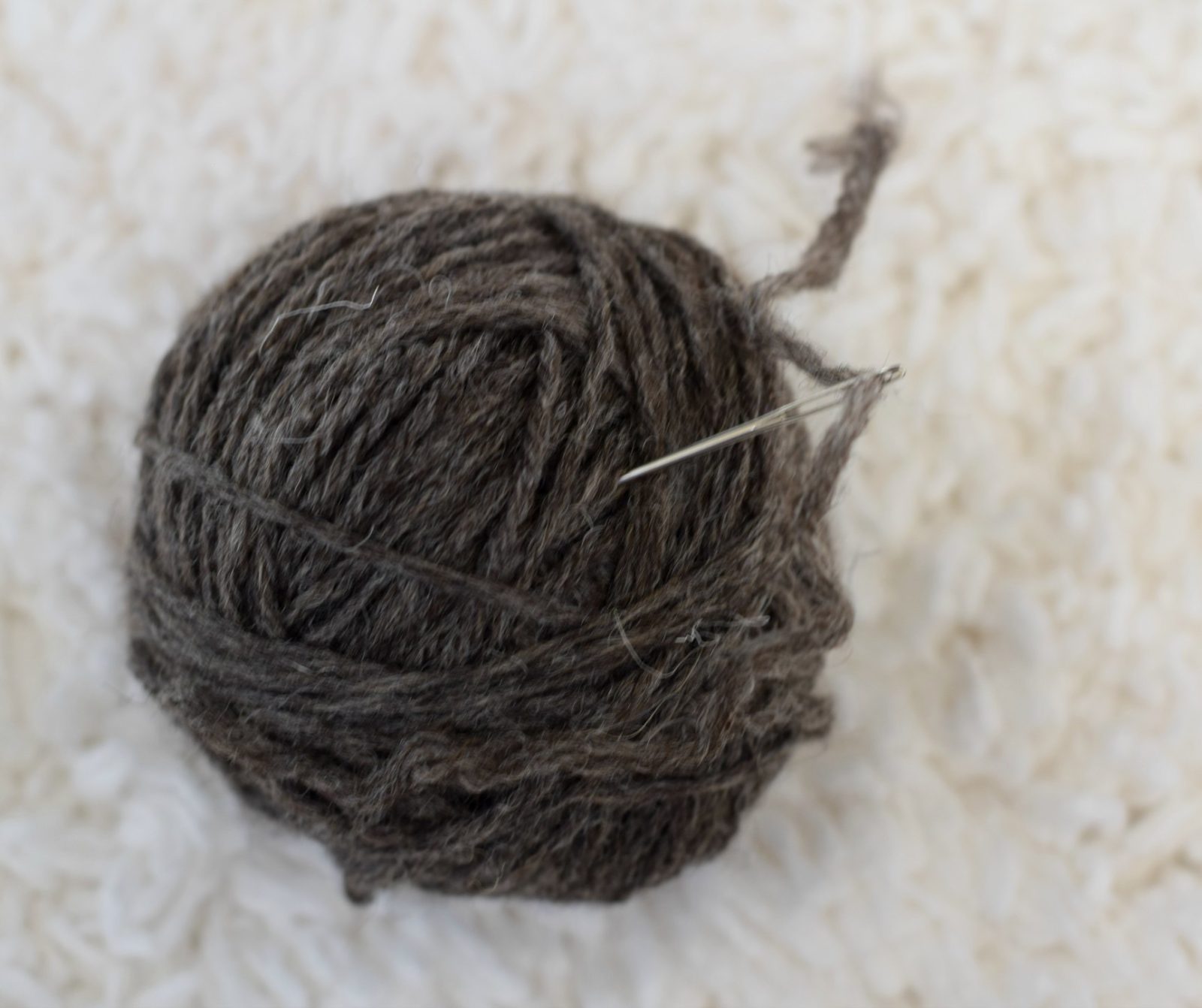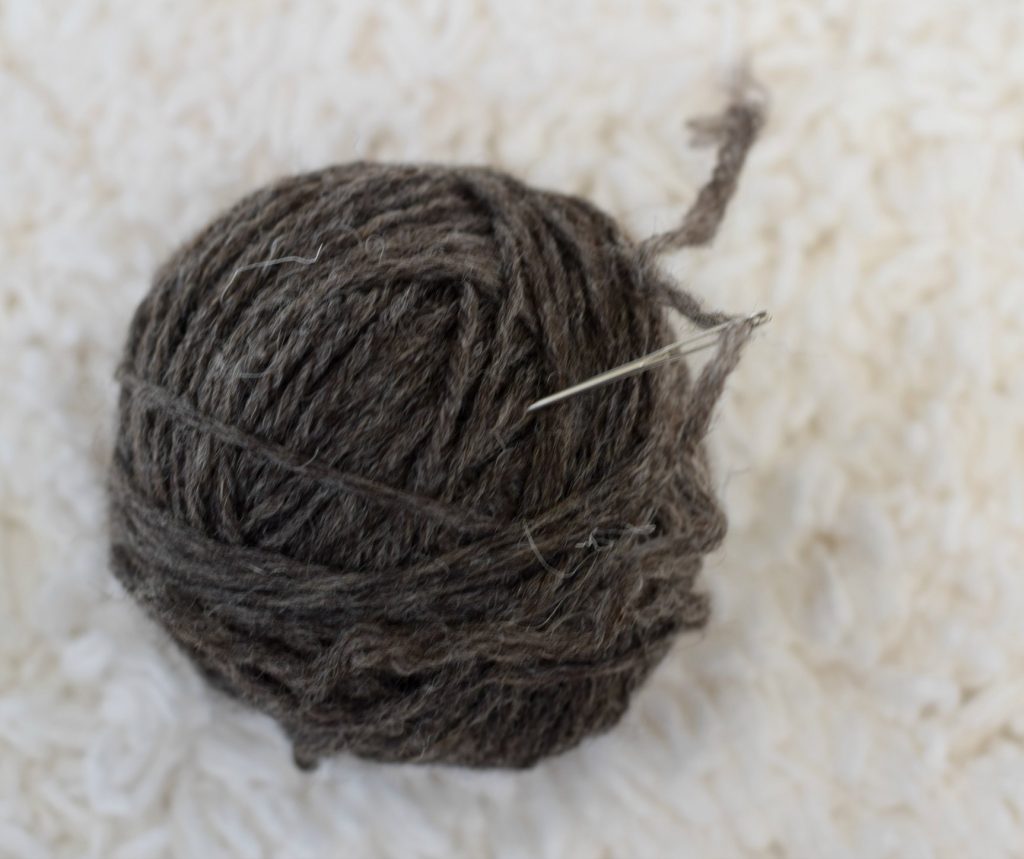 5. Put the ball into the nylon and tie the nylon off to hold it in place. You can place several of these dryer balls in one leg. I did cut the leg off of the nylon so it wouldn't get twisted and tangled in the washer.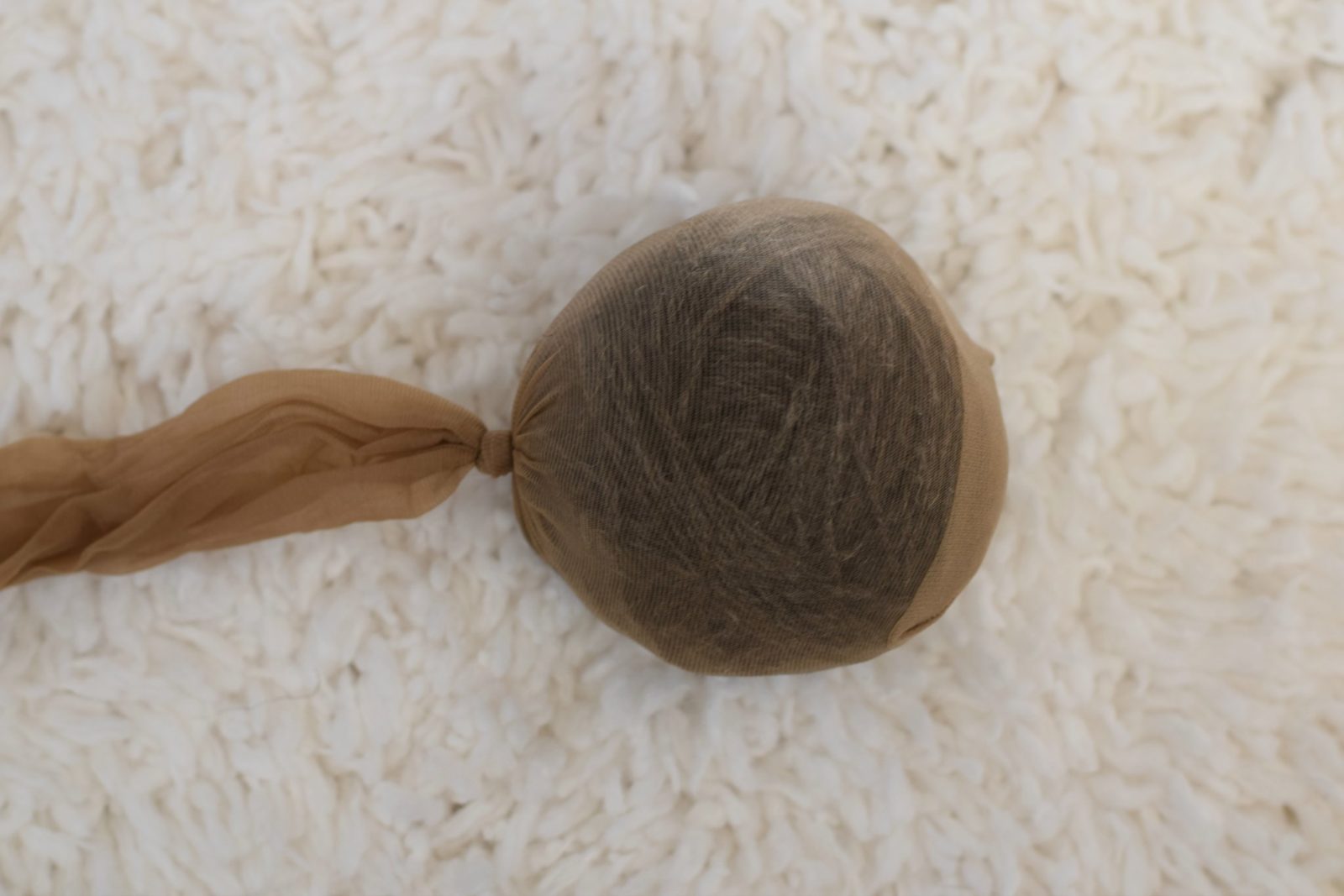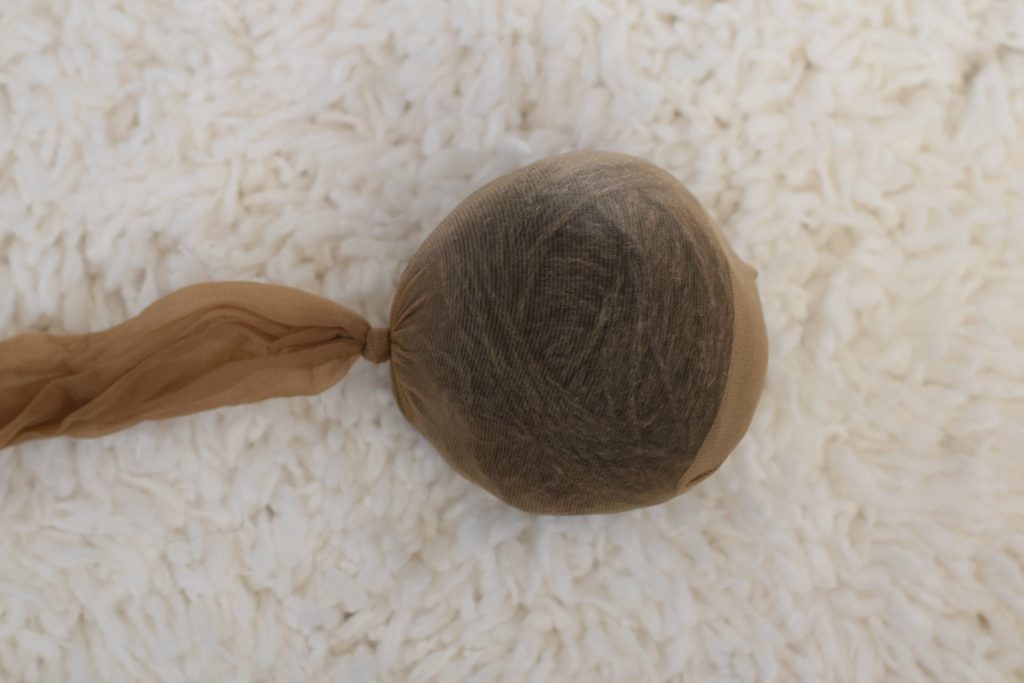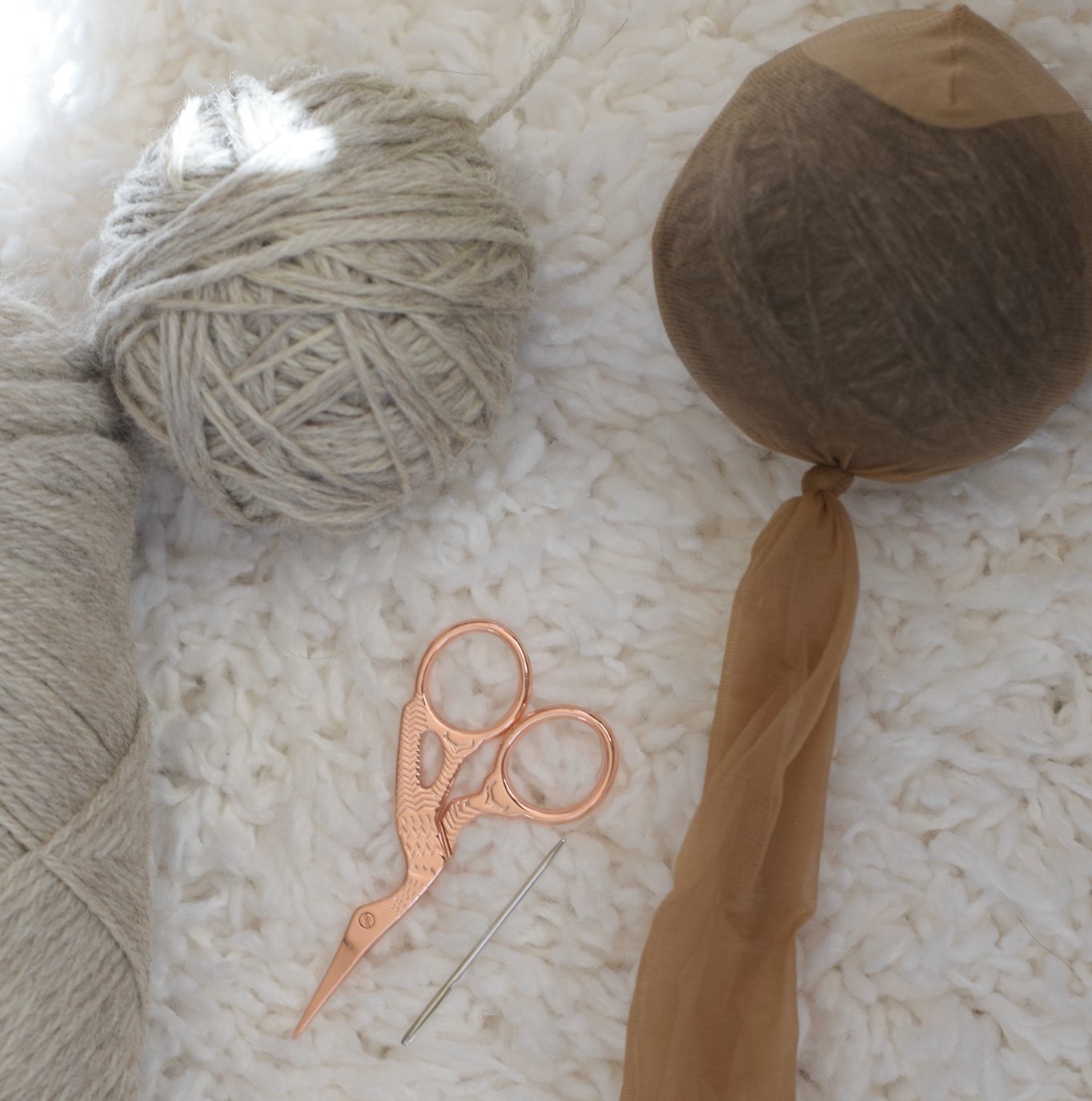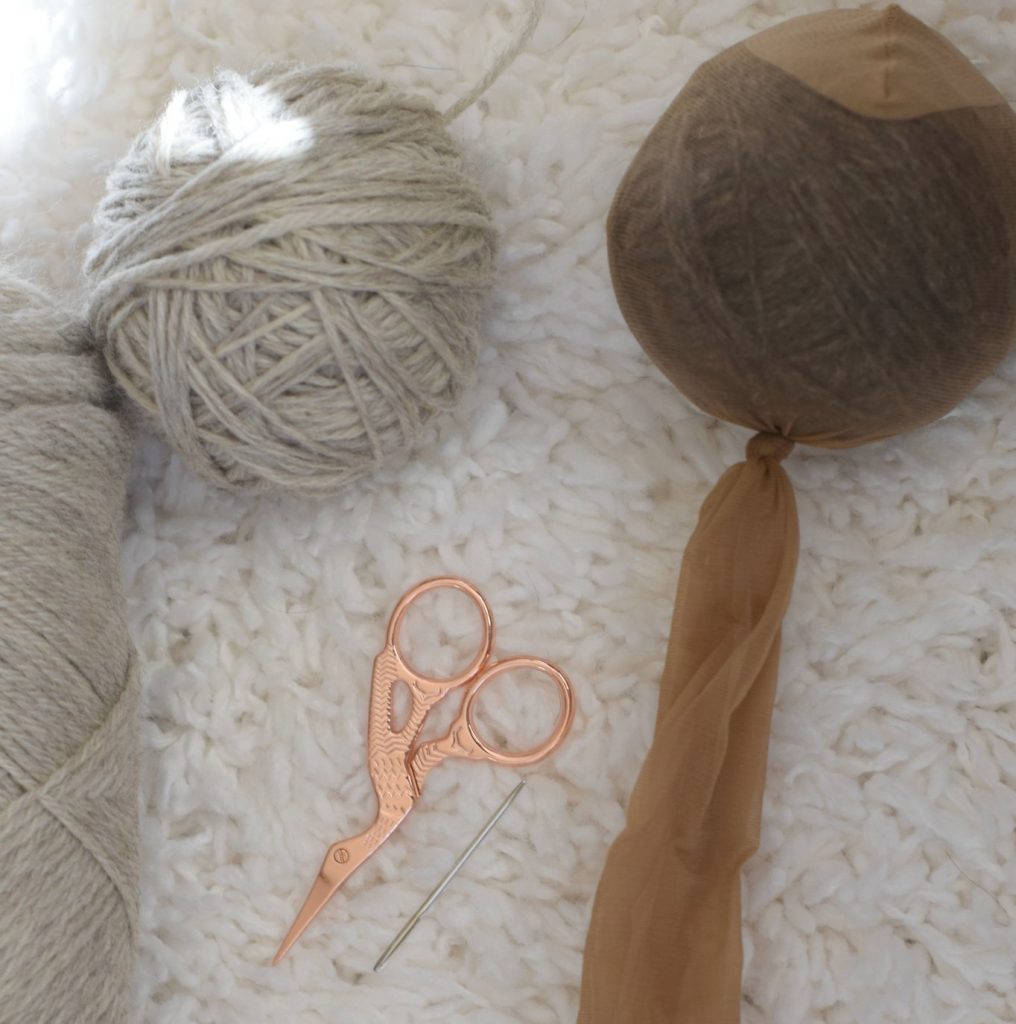 Finally you will put the dryer balls into the washing machine and wash on HOT with a COLD rinse. Don't add any detergent, but you should add a small amount of wool safe soap/detergent or shampoo. I used just a little bit of shampoo and it worked out well. You then want to dry them in the dryer as hot as you can.
You can still see that they look a bit like a ball of yarn, but they are felted and held together tightly. Now you can just toss them into the dryer for an eco-friendly way to make your clothes fresh and to save on energy!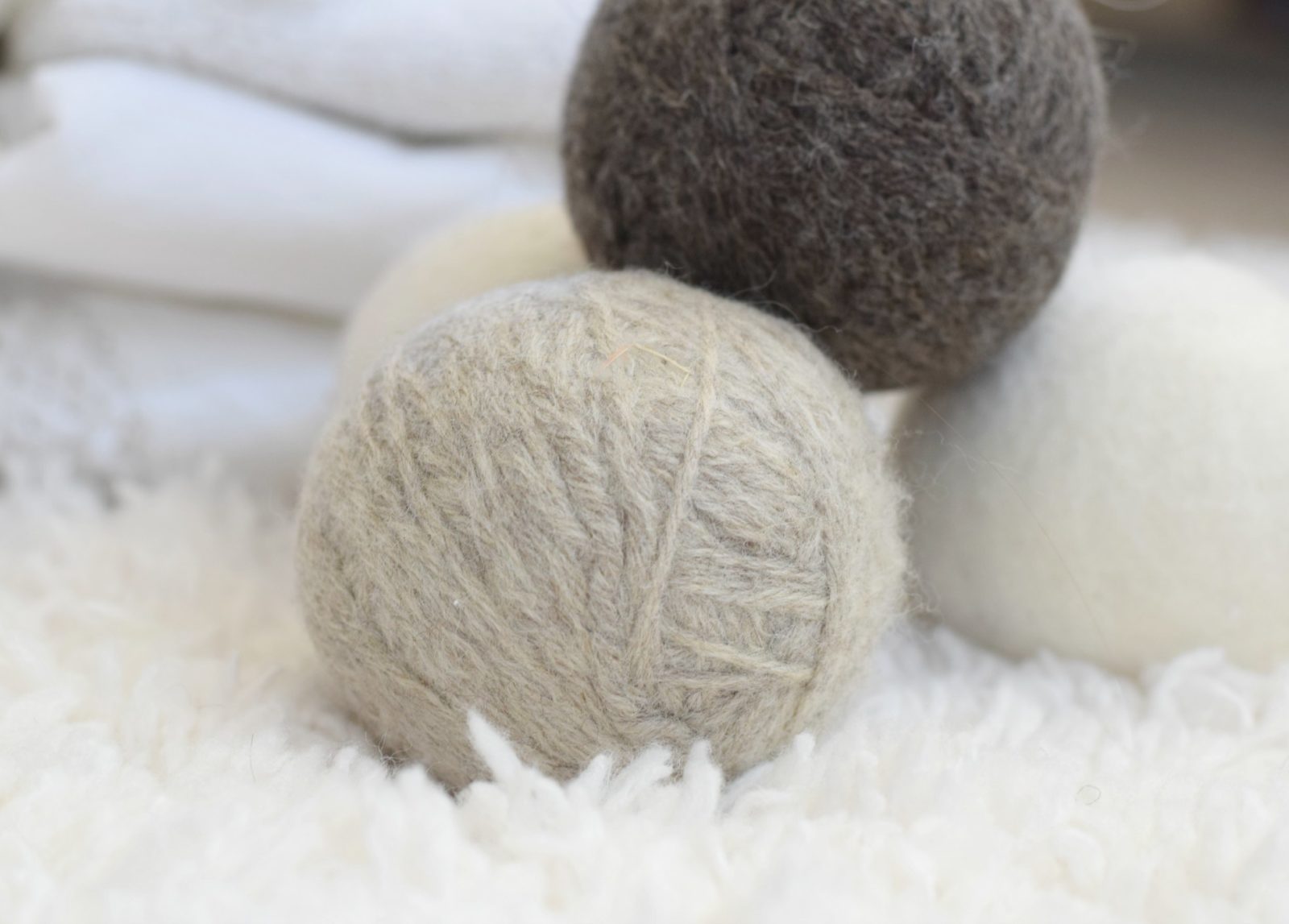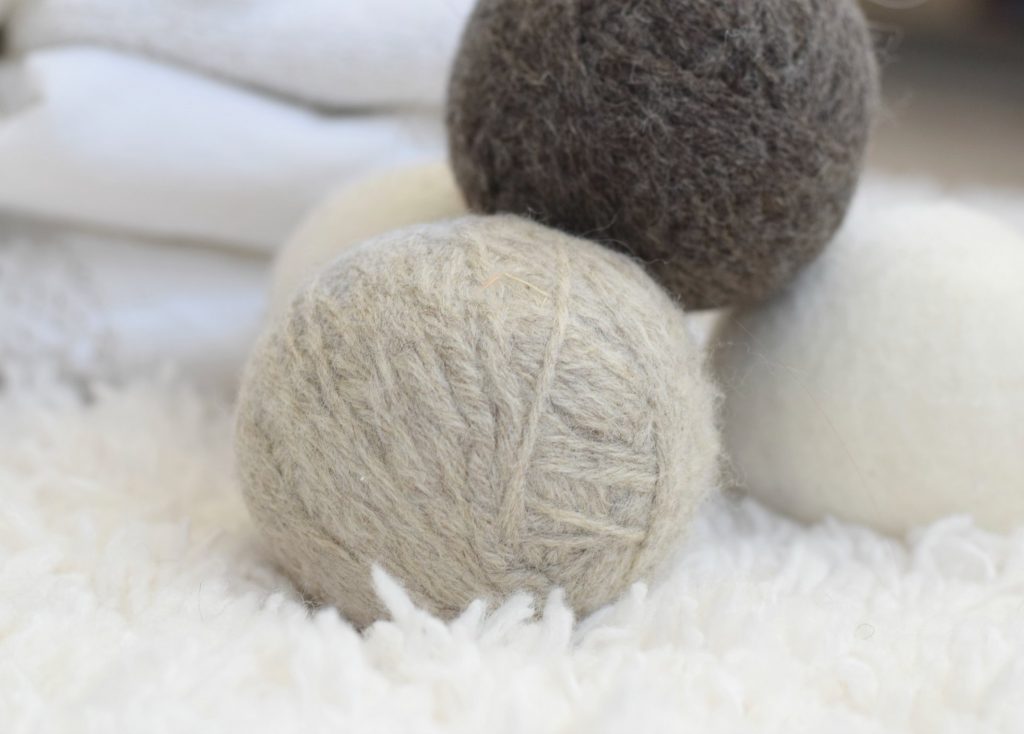 I love my eco-friendly dryer balls! If you try to make these, I'd love to hear about it.