Spring Cabled Crown – Knit Headband Pattern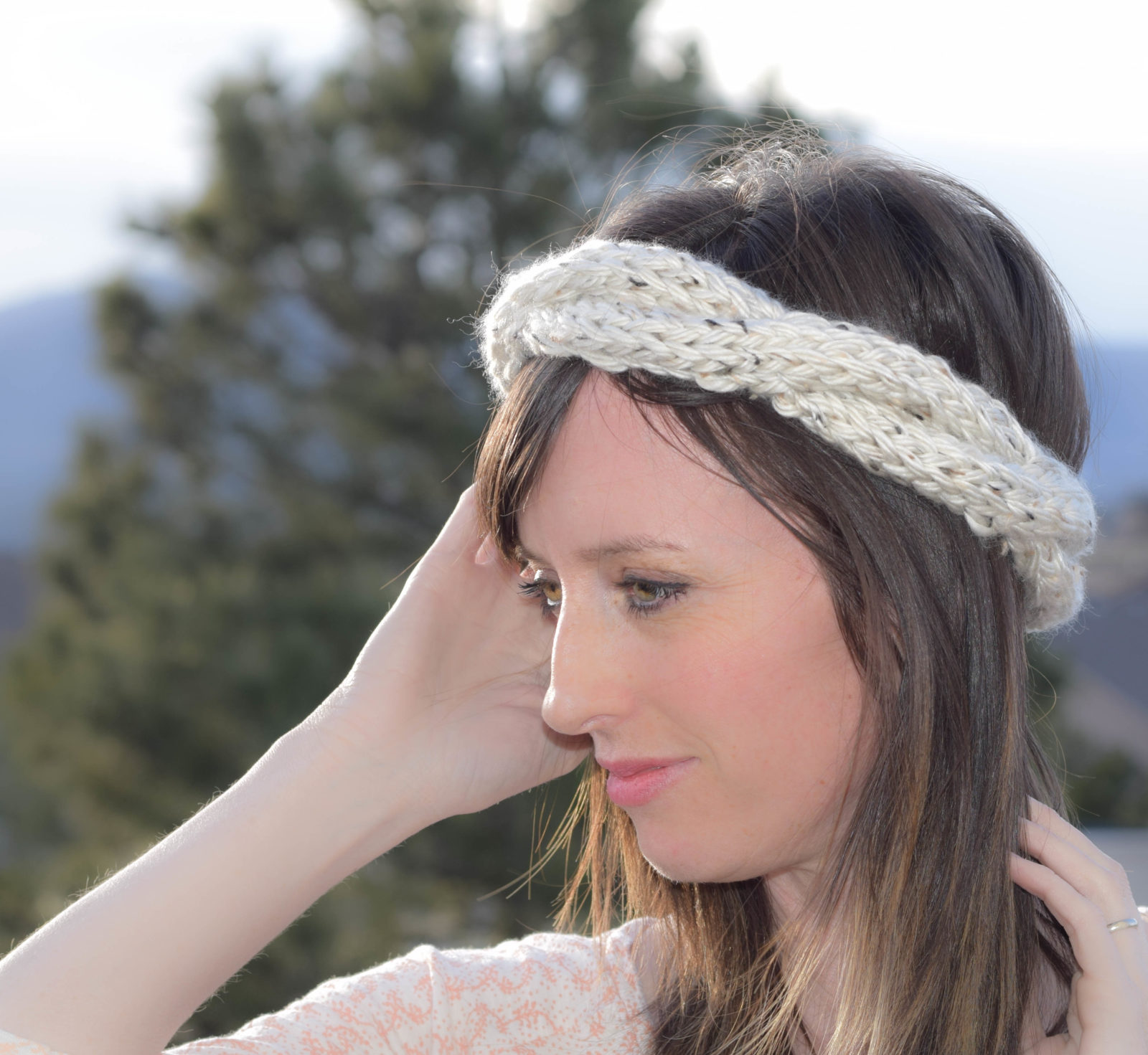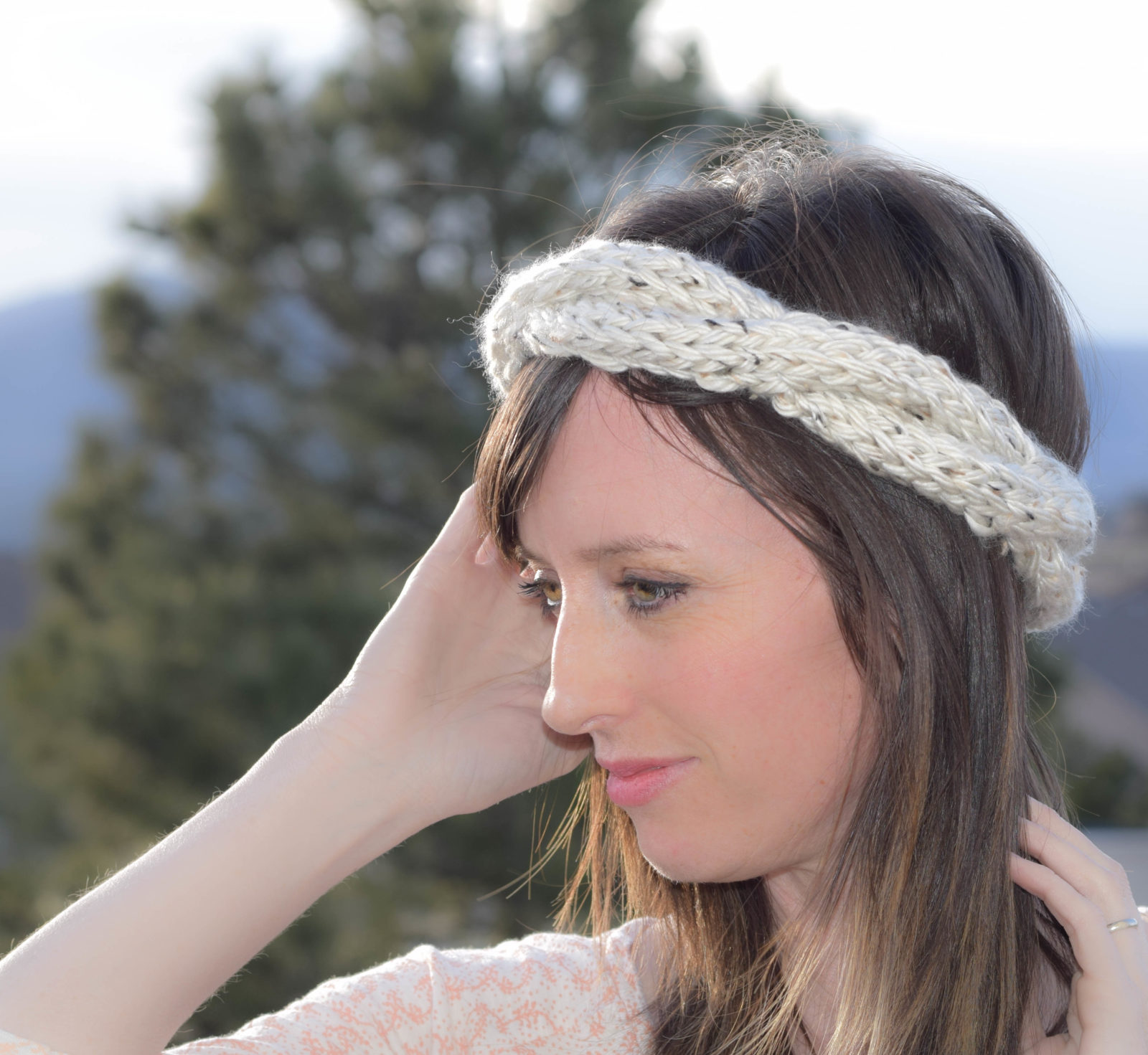 Hi friends – after a bit of a rough week ( my granddad passed away and we had a lot of family in town), I was up for a really easy project that would be nice for spring. A little pick me up you could say. 😉 It was great to be able to sit down and finish this in just an evening after all of my family went back home.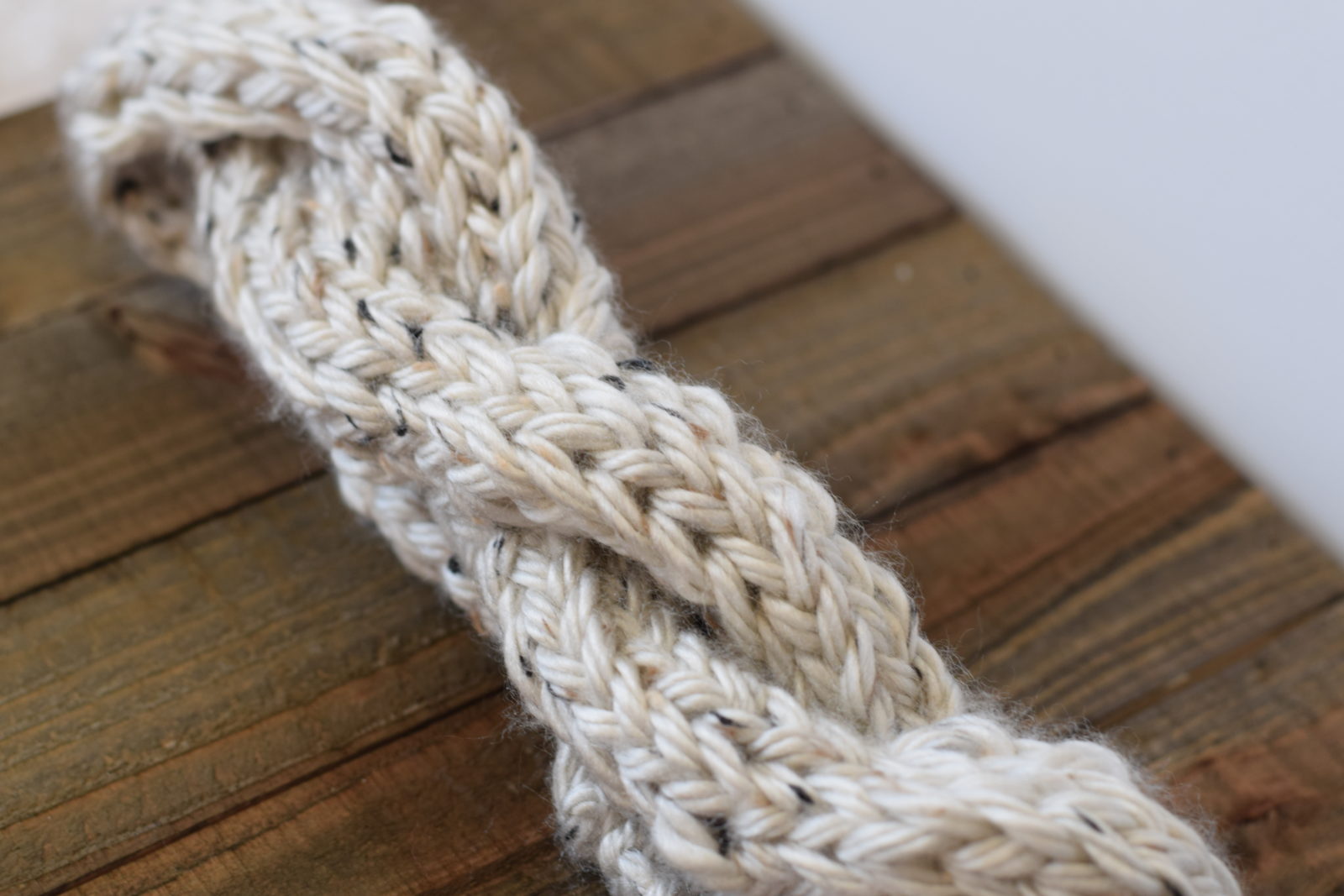 After making the "Endless Cables" knit blanket pattern, there were a few requests for a smaller project with cables. I used the same cable on this headband as I did in that blanket because it's so simple! This would be a really great project if it's your first time trying cable knitting. I've posted pictures on how to make the cable row below and you can certainly go to YouTube and watch a tutorial as well. Other than a cable row every 9 rows, you simply knit and purl for most all of the headband.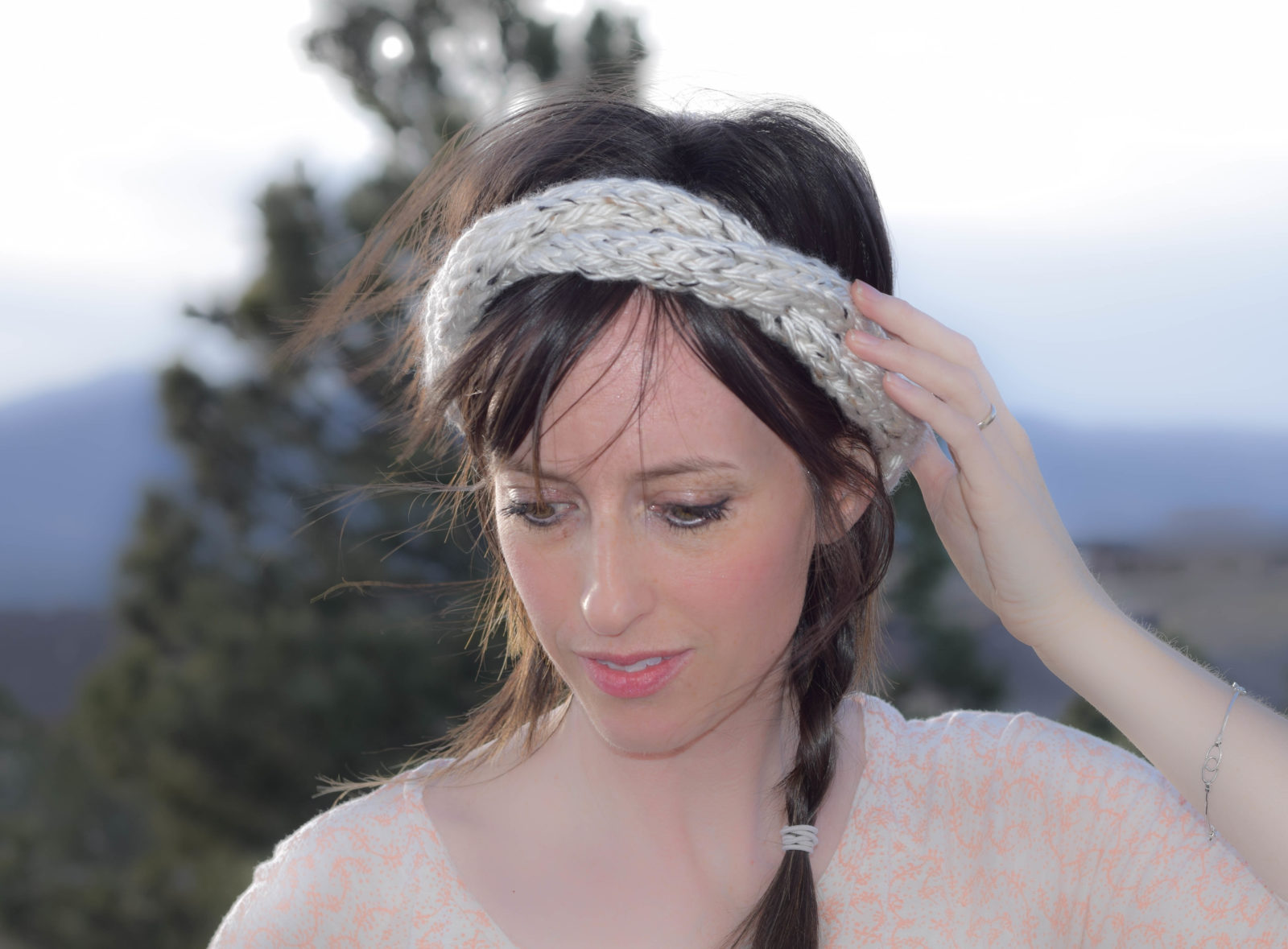 You will need:
US Size 15 Knitting Needles
Super Bulky Yarn – I used Lion Brand Hometown USA
Scissors
Tapestry Needle to Weave in Ends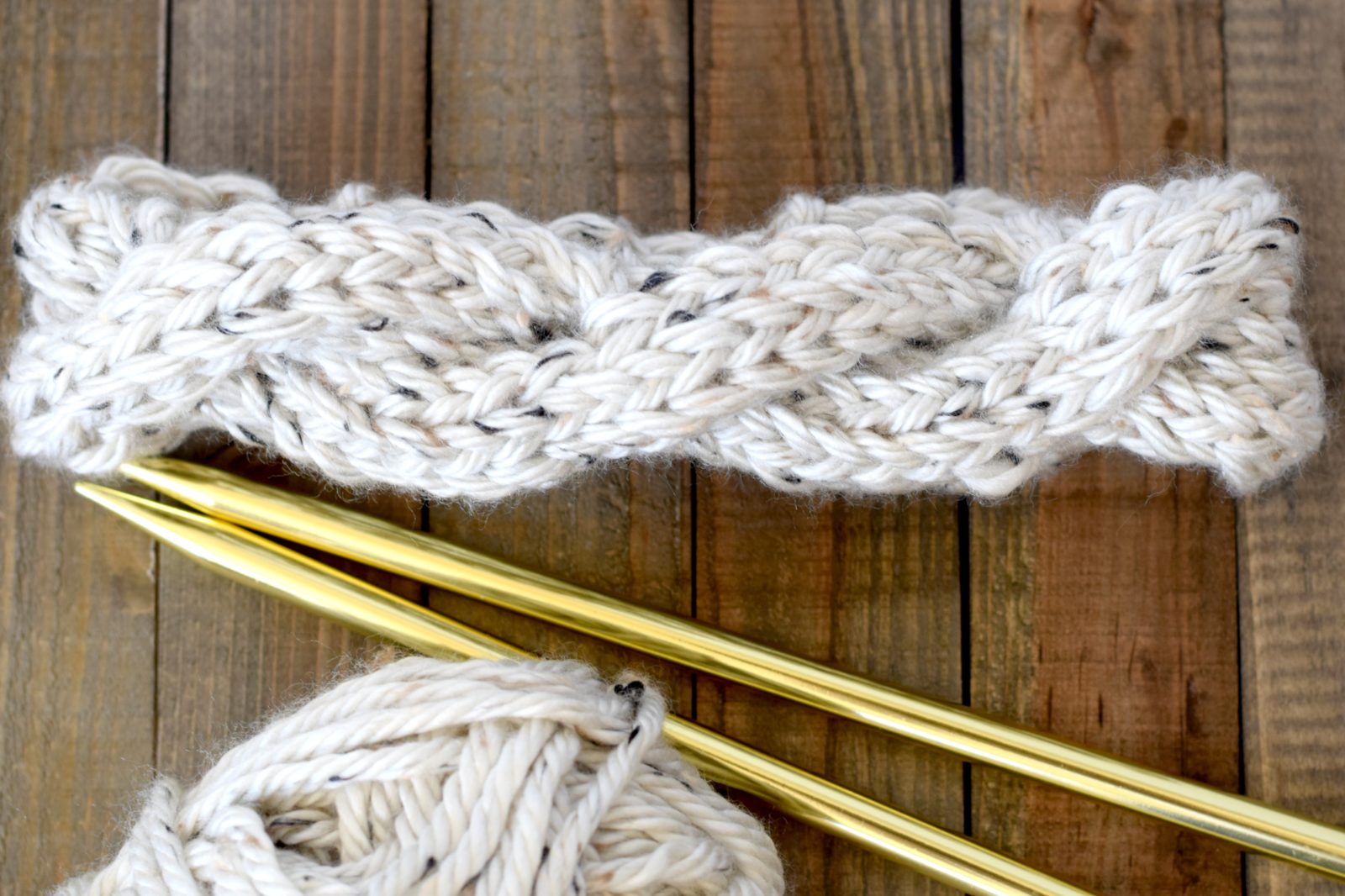 Notes: This is an 8 stitch cable, with just one knit stitch or "garter stitch" on either side. You basically work knit and purl rows and work a cable row every nine rows. For smoother sides on the headband, slip the first stitch (knit wise) of each row.
Abbreviations:
4/4 LC: 8 stitch left cable. Slip 4 stitches to cable needle (or another knitting needle) and hold in front, knit 4, knit 4 from cable needle.
**You can find an ad free, printable PDF version of this pattern for $1.50 through the LINK HERE on Craftsy. Because of so many requests for printable versions, I will be making some patterns into PDF's and listing them from time to time. You can also simply find the same, free pattern below as well here on the blog. Here ya go:
Easy Cable Knit Headband Pattern:
Cast on 10 stitches
Row 1 Knit 10
Row 2 Knit 1, Purl 8, Knit 1
Row 3 Knit 10
Row 4 Knit 1, Purl 8, Knit 1
Row 5 Knit 1, 4/4 LC, Knit 1
Row 6 Knit 1, Purl 8, Knit 1
Row 7 Knit 10
Rows 8 & 9: Repeat row 6 & 7
Row 10: Knit 1, Purl 8, Knit 1
Repeat: Rows 1-10 until cable piece reaches approximately 22″ long (or length to fit around head). Cast off and leave a tail to whip stitch, or seam ends together with preferred method.
Here's some photos to help you along: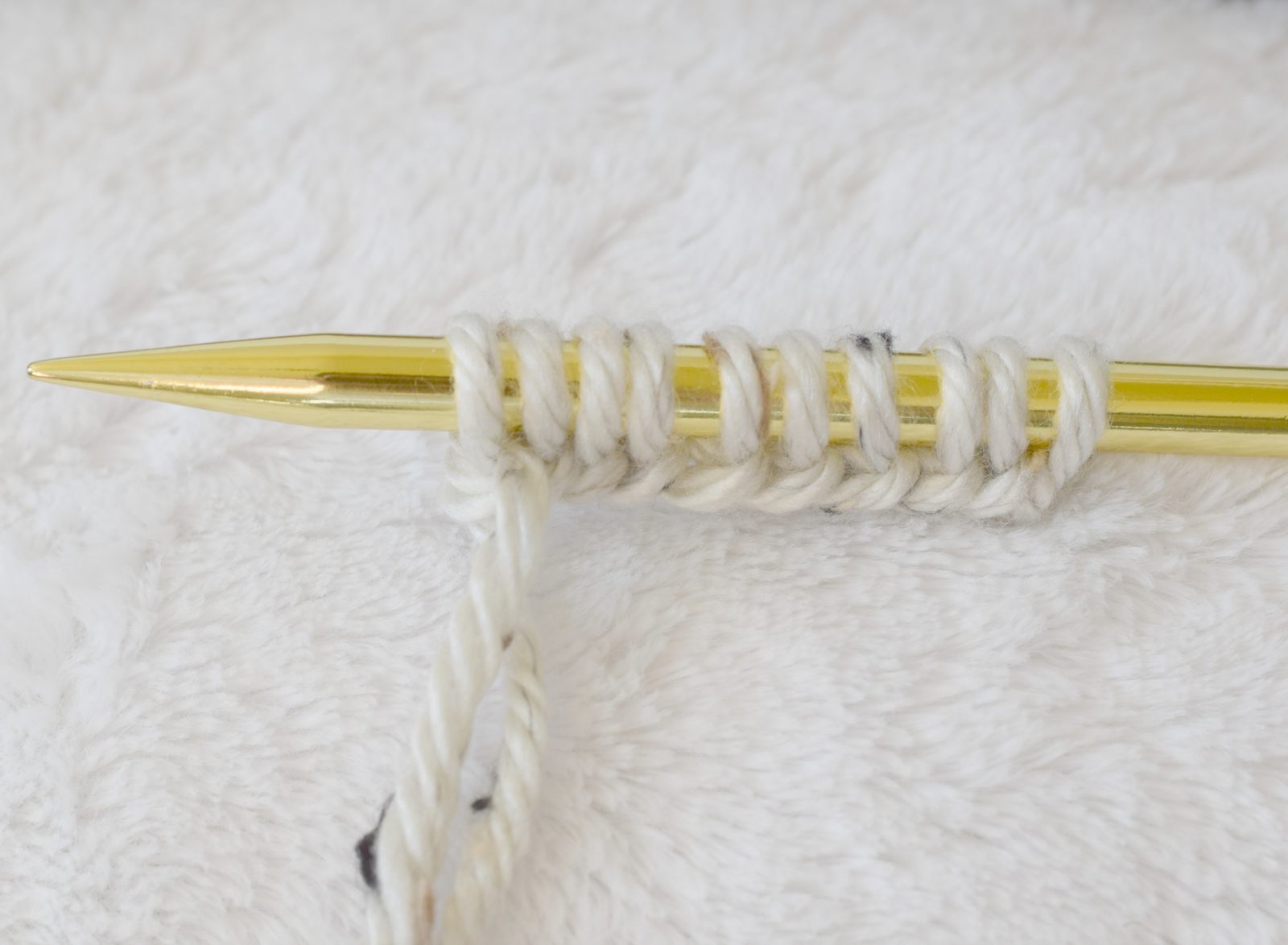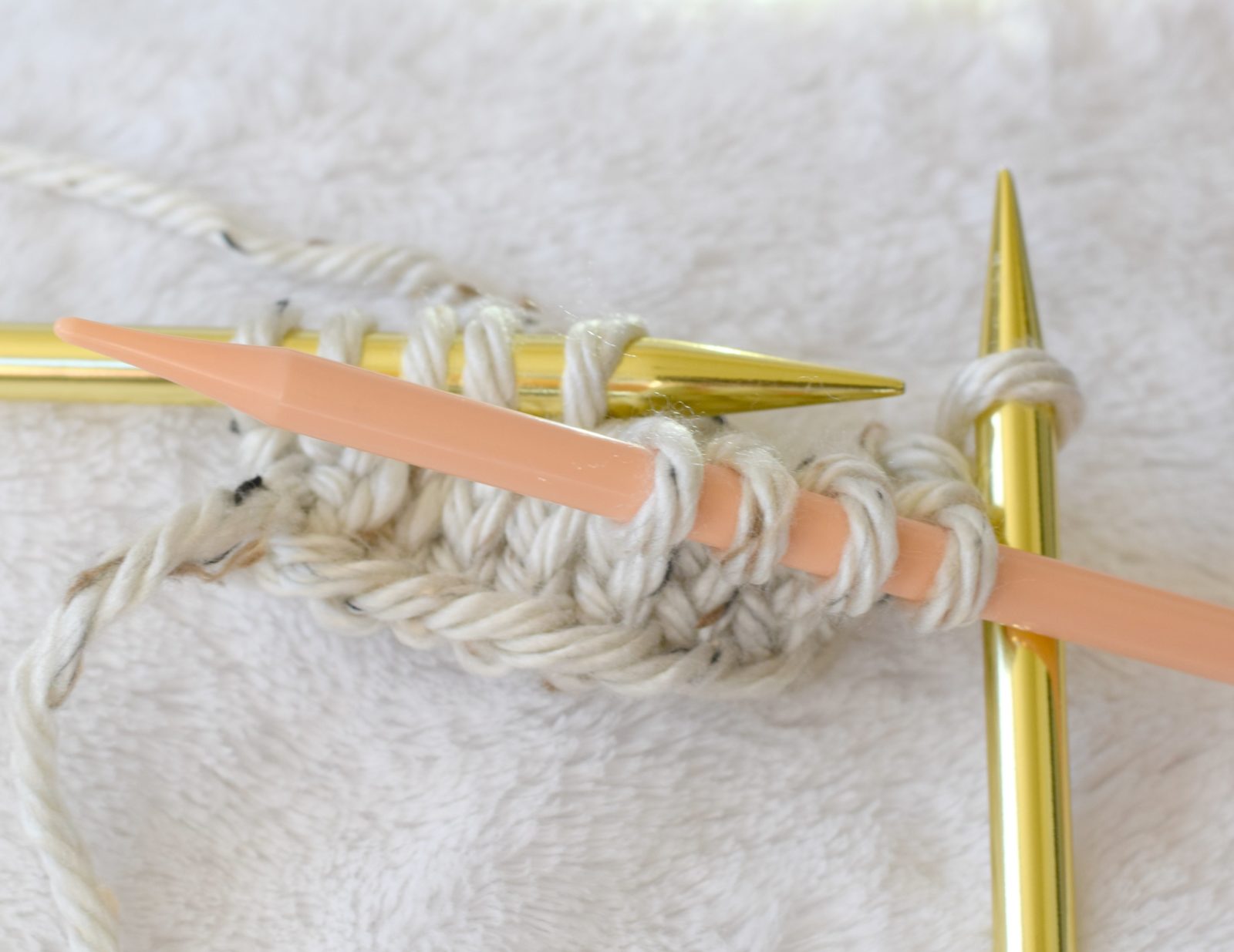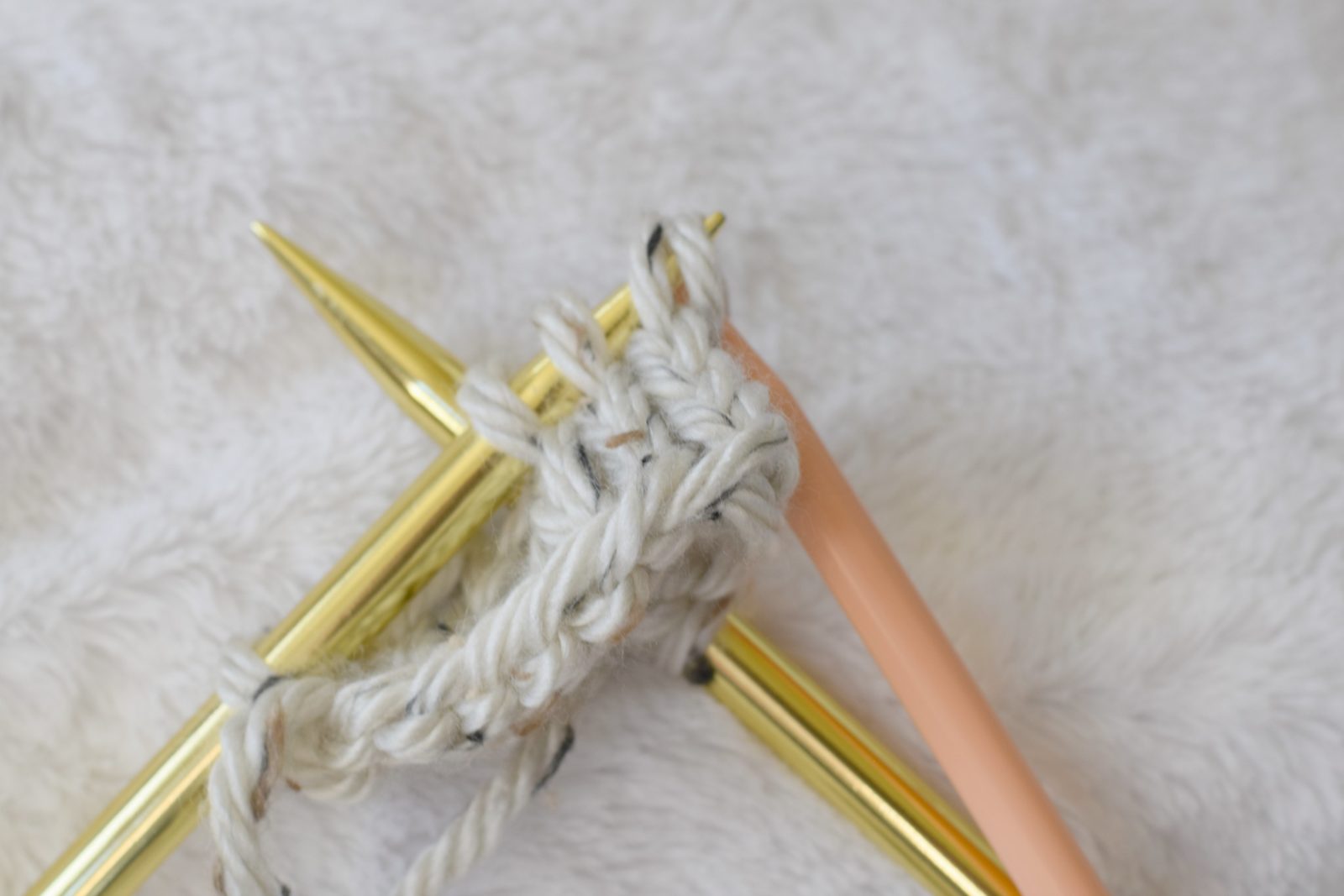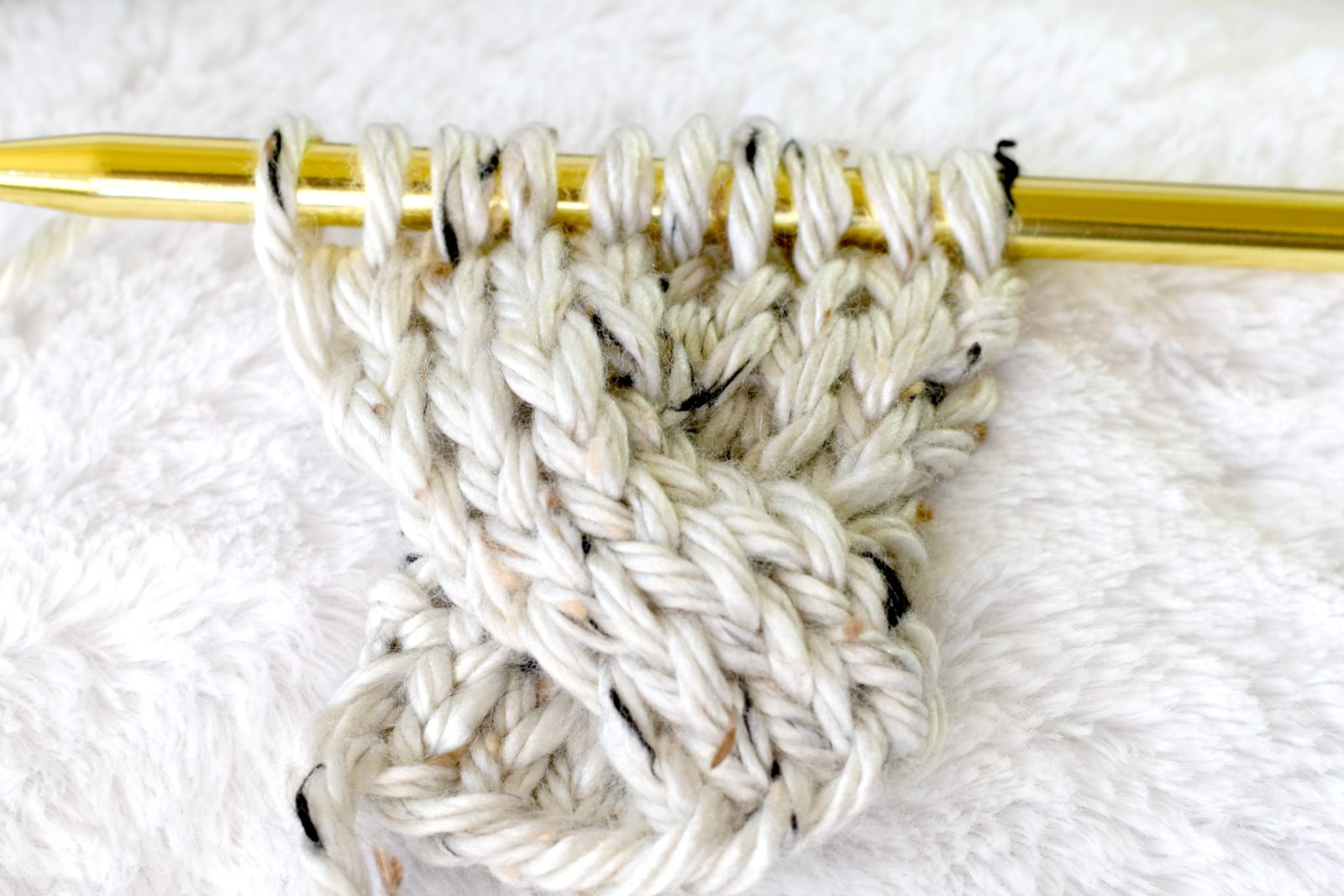 I'm liking the headband because it has the chunky knit look, but it's appropriate as spring time approaches. What do you think of it?
Be sure to share any photos of what you've made with my patterns over on my Facebook page, and feel free to follow along there as well!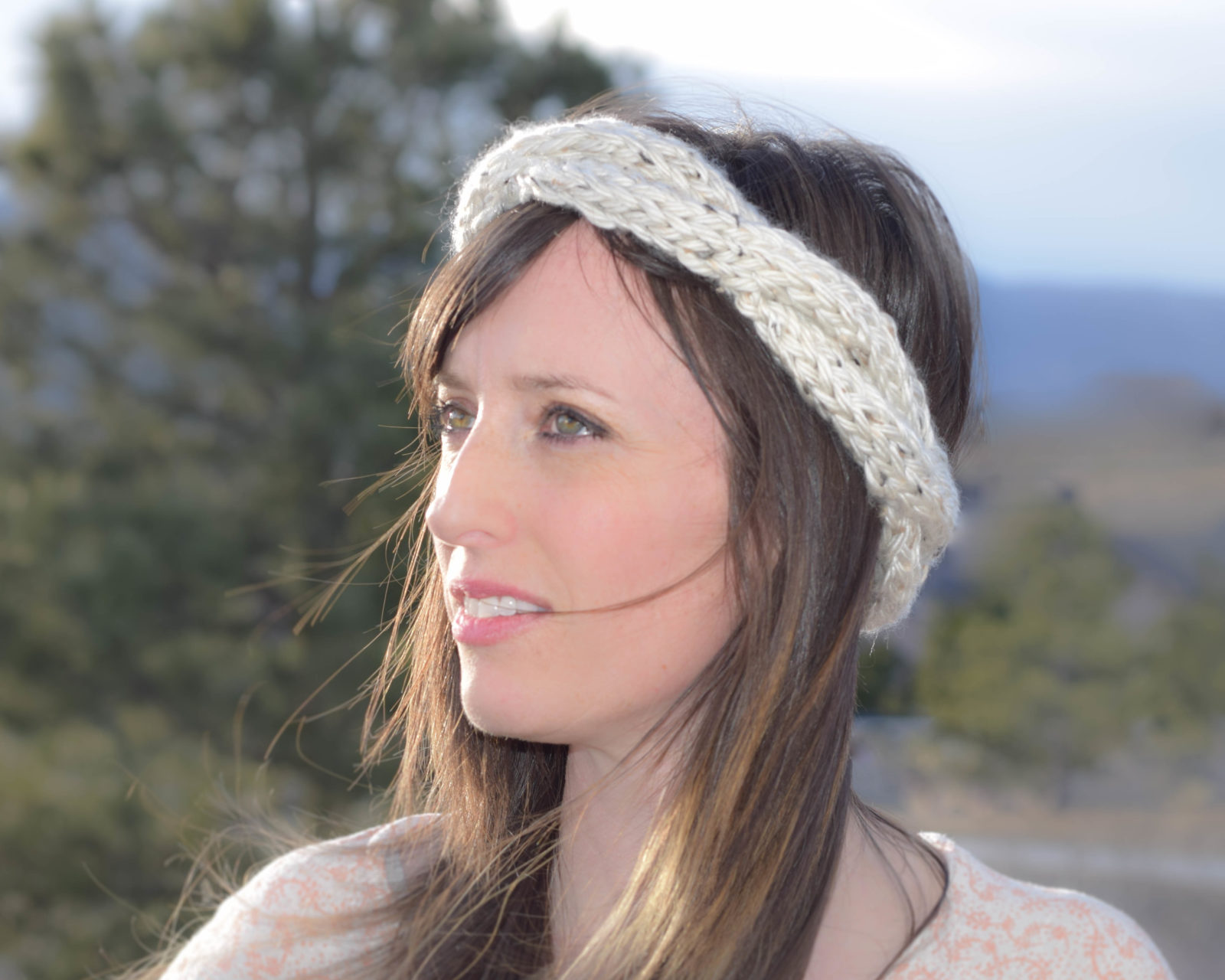 Don't miss a post!
[jetpack_subscription_form]
**This post contains affiliate links.