TALL Eiffel Cowl – Beginner Knitting Pattern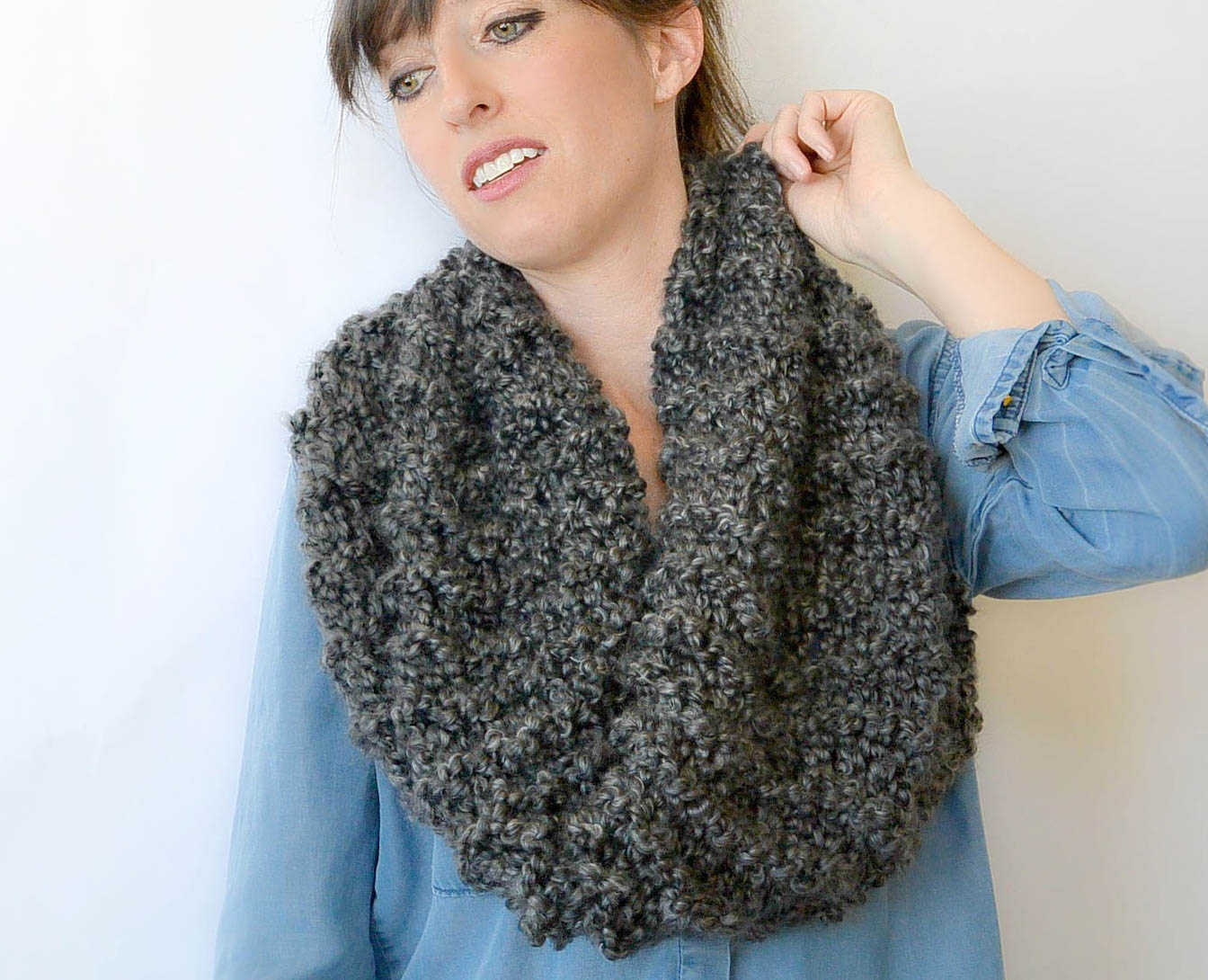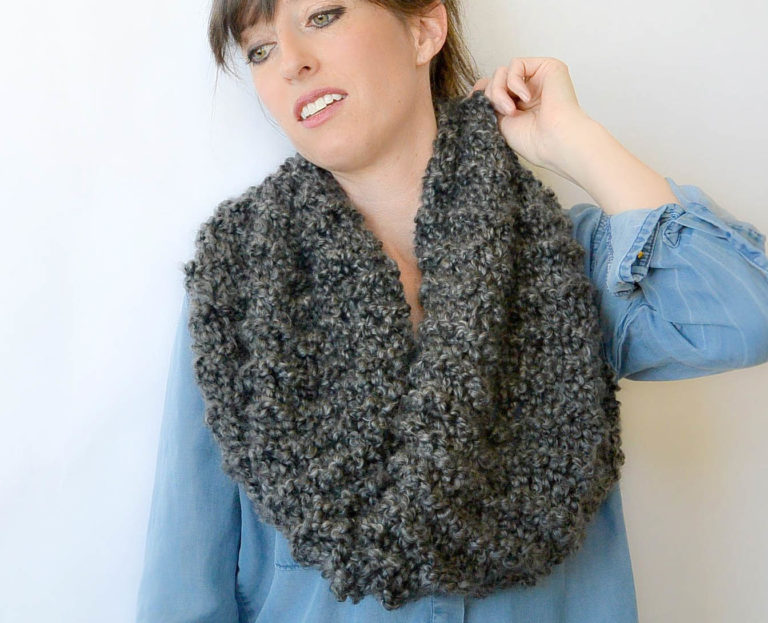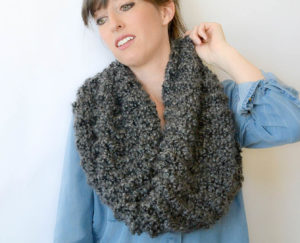 Today I'm posting a complete beginner, ONE SKEIN, SUPER – DUPER tall cowl – hence the name "Eiffel Cowl". 🙂 It almost looks ribbed even though the entire thing is done in the basic knit/garter stitch. I love when the yarn makes pieces look more beautiful and complicated than they are.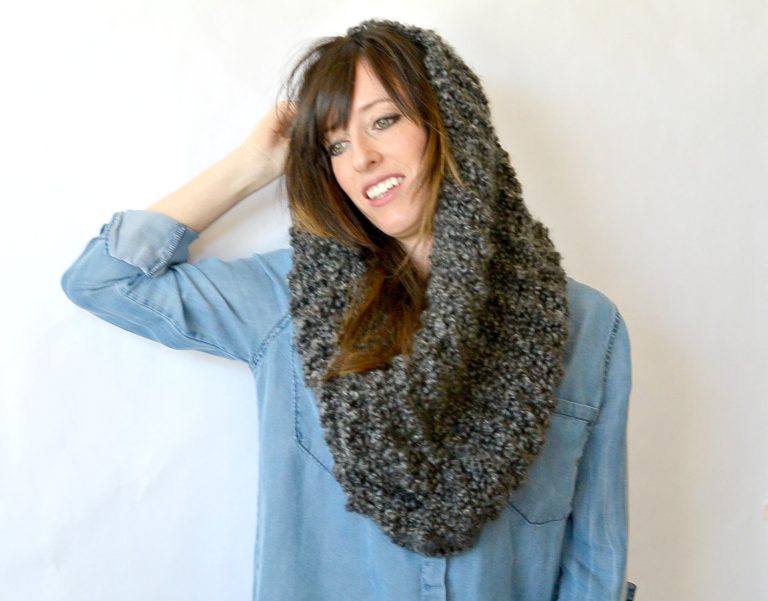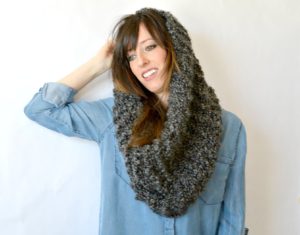 Knitter friends – this is a mindless pattern that works up fast, looks like it's more work than it is, and makes a nice last minute gift. 🙂
Beginner knitter friends – you don't have to make the typical grand-ma-ma scarf! (Nothing wrong with grand-ma-ma's scarf patterns, I've done and enjoyed plenty of them!) Here's a fun GIANT cowl, that is very forgiving, works up quickly, and has a modern touch. If you've never knit, head over to youtube and search, how to cast on, and how to do the knit stitch. Then come back over here to make this. 🙂
Crochet friends – have you thought about trying to knit – you know, doubling your yarn addiction? This could be the project you start with. 🙂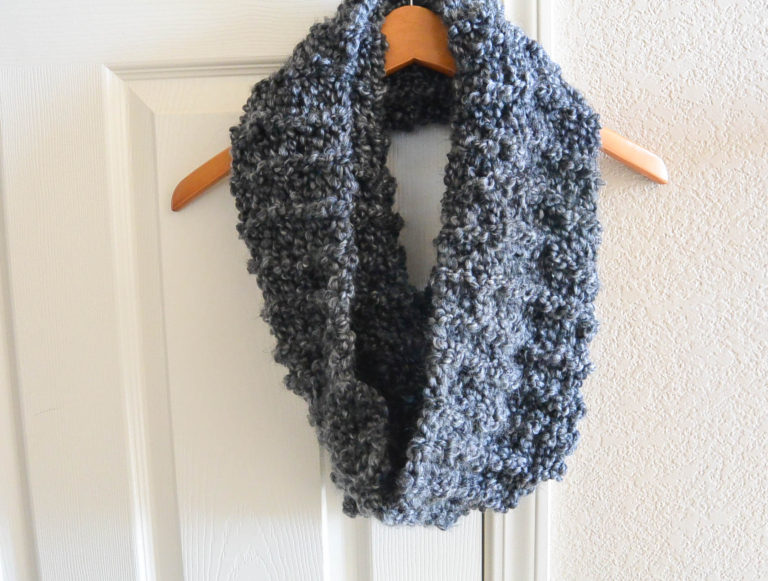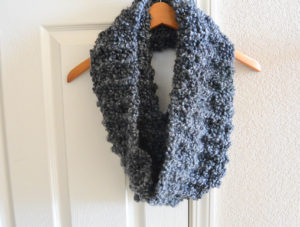 My brother shocked me a few weeks ago with a call from the streets of Manhattan asking me "what kind of needles and yarn to buy" because he was on his way to buy some knitting supplies! What? My fellow yarn lovers, you know how fun it is when you find out that a friend of family member also knits or crochets. I was so excited! I think I annoyed him with texts for the next several days asking how his first scarf was coming along. He did finish it, but then he told me in his fast paced New York style "why don't you just send me one of your beginner patterns that I can do next". Oh boy, well, I do have

beginner patterns

, but none of them were like, first time beginner projects. Most of them you need to know how to purl. He's still in the stage of getting the knit stitch down. So I started to play around and came up with this cowl. PROBLEM – this cowl is pretty girly! WHOOPSY. So, I will have to make another beginner pattern for a male some time soon. For now, if you are wanting to make a girly beginner project, this could be it. 🙂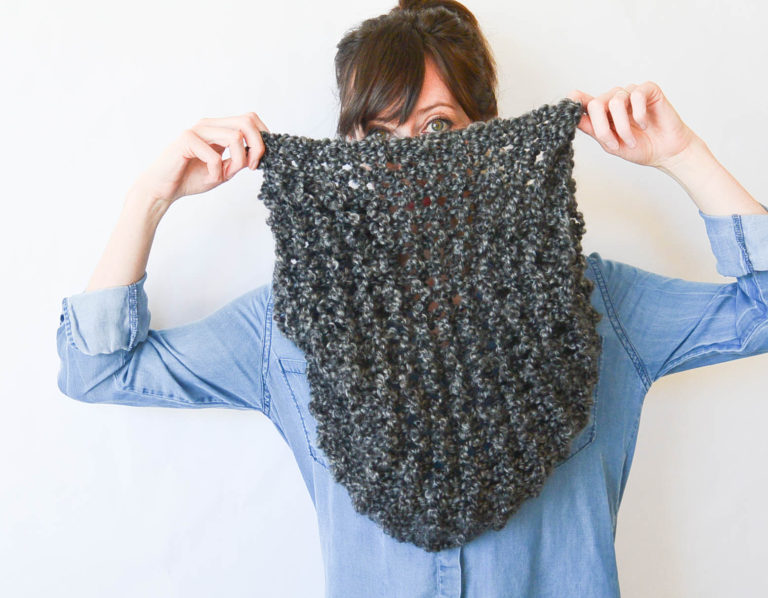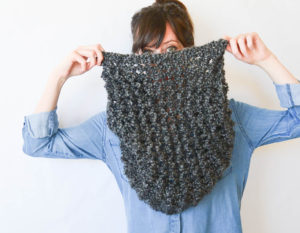 You will Need:
US Size 35 Knitting Needles
One Skein Lion Brand Homespun Thick & Quick Yarn

(this is a LARGE skein of super bulky yarn-not to be confused with the smaller skeins of Homespun)

– I used the color "Edwardian" (It's important to use this yarn or something with the same texture to get this look)
Scissors
Tapestry Needle to weave in ends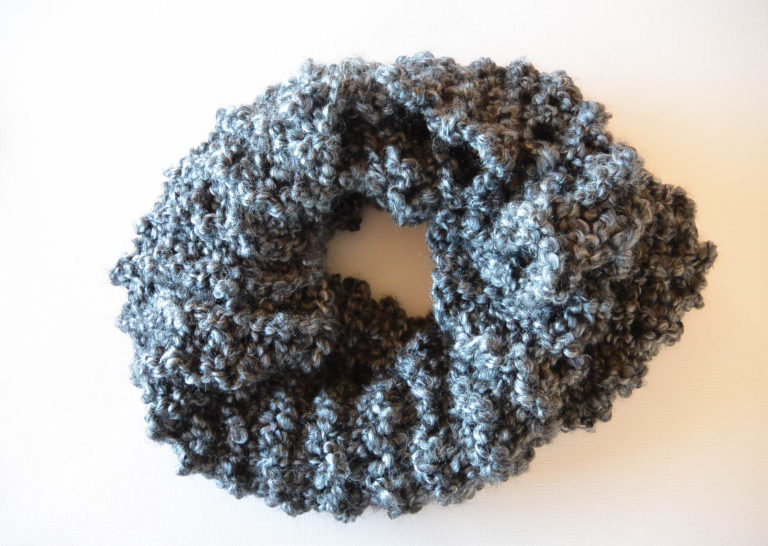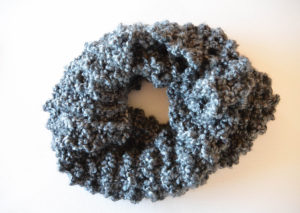 Notes:
The cowl when laid flat, is only about 15.5 inches wide, but when worn STRETCHES! It looks pretty long, right? But it is just really squishy and stretchy.
It's much more open than it appears in the pictures. It all squishes together when you wear it, but while knitting, you will see how open the fabric really is.
I love this yarn, and it's really easy for me to work with. I've read varied reviews online, where some folks say it's hard to frog, and hard to see where the stitches are. Because this particular pattern uses BIG needles, and is so simple, I don't find these to be issues.
"Eiffel Fast and Easy Cowl" Pattern
Cast on 21 stitches
Row 1 – 54 Knit across row
**If you are like me and don't LOVE counting rows, just knit this baby until it's about 31 inches long.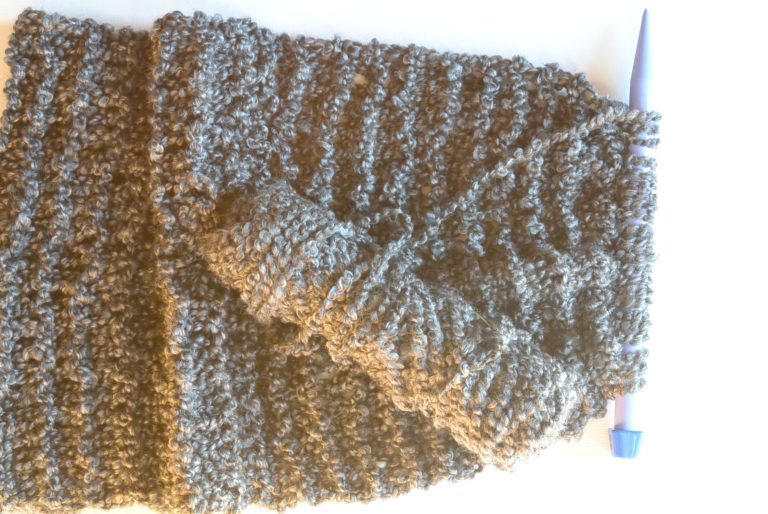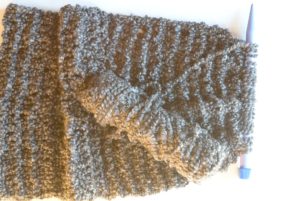 Cast off, leaving a long tail.
With your tapestry needle, whip stitch the two ends together. There you have it!
I actually still have quite a bit of skein left after making this cowl/infinity scarf. I wonder what I should make to match this. Any ideas, let me know!
[jetpack_subscription_form]
Want some other easy peasy's? Here ya go! XO