Sometimes you just want a quick knit project (or in my case, I almost always want a quick knit project). This is a quick knit, pretty, light weight headband which makes it nice to wear year round. You can easily make it to fit anyone. I used a fancy yarn, Berroco, made of cotton and baby alpaca (you can use any worsted weight yarn). I like to sing that song "I'm so fancy…" when I use yarn like this.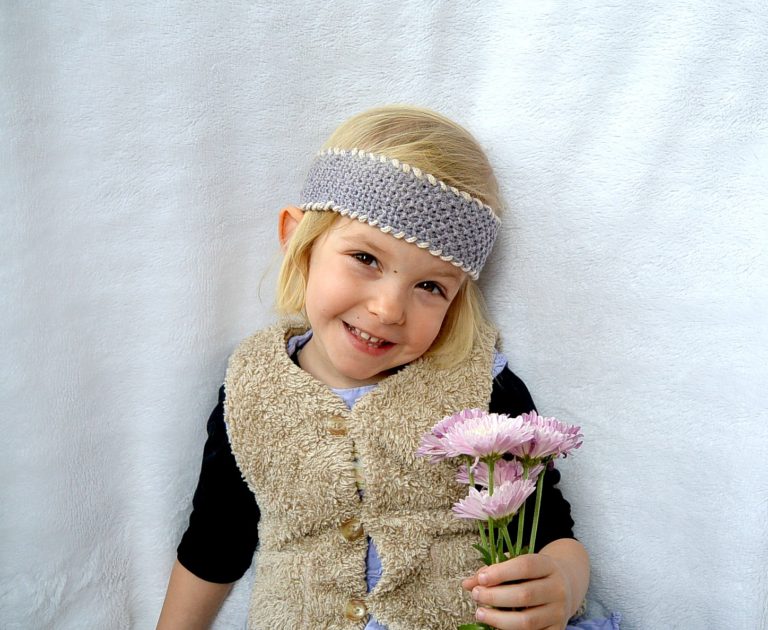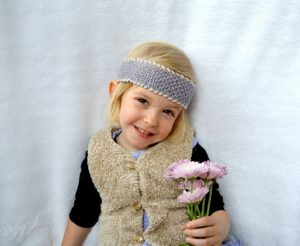 Can I just tell you how many times I tried a seed stitch scarf, and failed? I read "It's simple, you just knit the purls, and purl the knits". Maybe there is something wrong with my brain, but I couldn't always tell if I was on a knit or purl stitch. So this is my easy way to practice the seed stitch, and make a headband without having to think. That's right, you pretty much can make this without thinking.
You simply use an odd number of stitches, and knit then purl across the row. Even if you forget if you are supposed to knit or purl, the row is so short that you can back track and say "I started with a Knit, then Purl, then Knit, so now I'm supposed to PURL!" It is finished off with a simple whip stitch in a contrast color around the outside edge of the headband. Just another easy little detail that adds to the headband making it look more complicated than it is. You can sing, "I'm so fancy", all over again!
You will need:
Two different colors of worsted weight yarn ( I used Berroco Maya Yarn in Jicama and Lavanda)
Size 8 Knitting Needles
Scissors
Tapestry Needle
Make the headband:
Cast on 11 stitches (you can leave a tail to seam the ends together once finishing)
Row 1 Knit one, Purl one across the row (you will always end on a knit)
Row 2 Repeat Row 1
Continue this pattern until the headband reaches the length that you want. (You are knitting the purls, and purling the knit stitches) So easy!
Cast off
Seam two edges together to make the headband. You can simply whip stitch together.
Using contrasting color, use your tapestry needle ( I used a double strand of yarn on this headband) to whip stitch around outside edge of entire head band. I tied the two ends together at the end and then weaved in the ends.
To make it a cinched look, cut a length of yarn. Whip stitch with your tapestry needle around seam and then, pull and cinch sides together. Tie a knot in the back to hold.
*You may want to test it out, and see how much the headband stretches. Mine was super stretchy so I didn't have to make it as long as I thought that I would.
Have fun with your new headband!
Have you attempted the seed stitch? What helped you when you tried it for the first time?
If you liked this pattern, check out my other ALWAYS EASY knitting patterns! Also follow me on Facebook, or subscribe! Thank you so much for stopping by!
You may also like my Easy Knit Bunny Hat!