St. Patty's Easy Crochet Boot Cuffs with Poms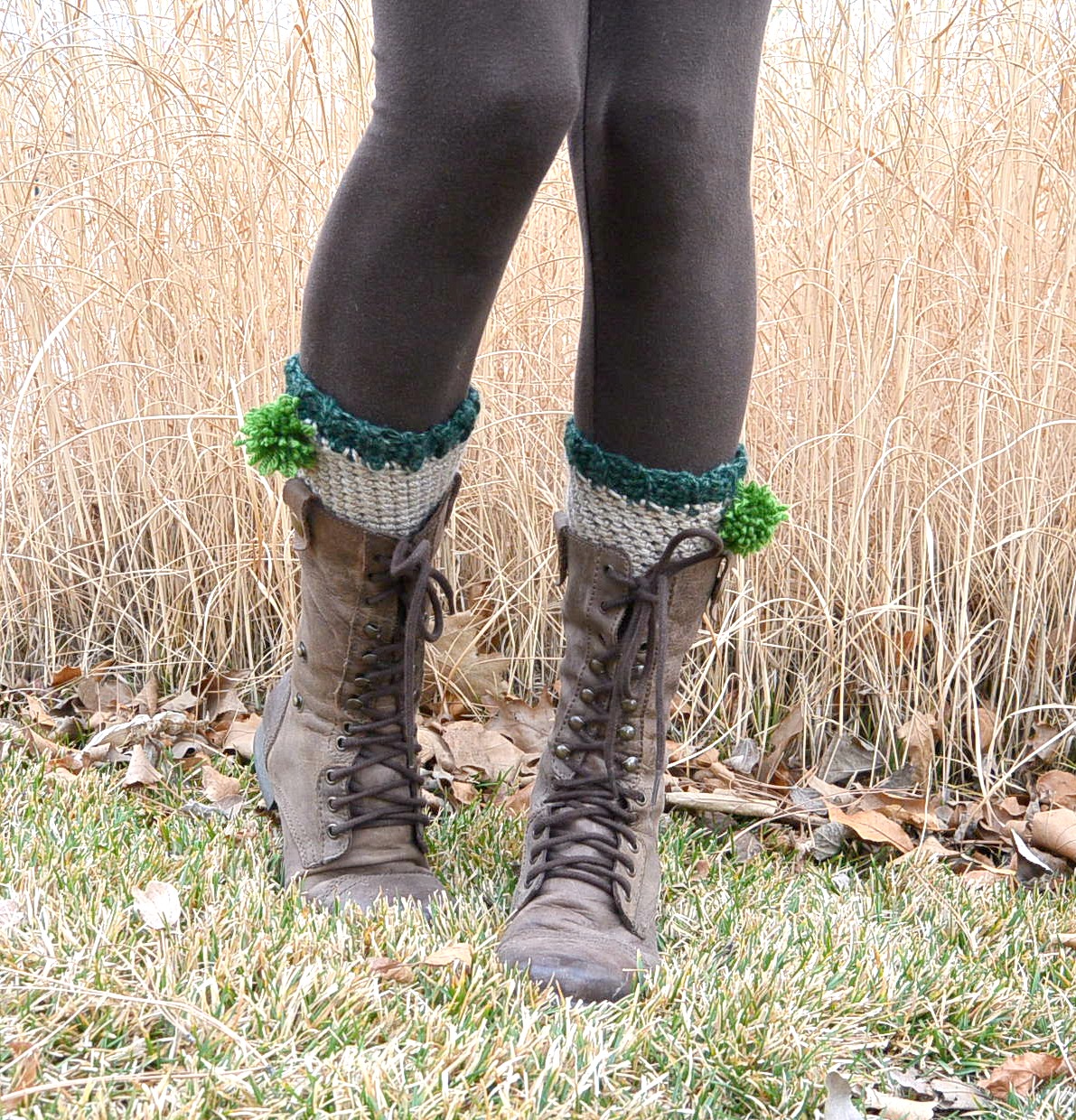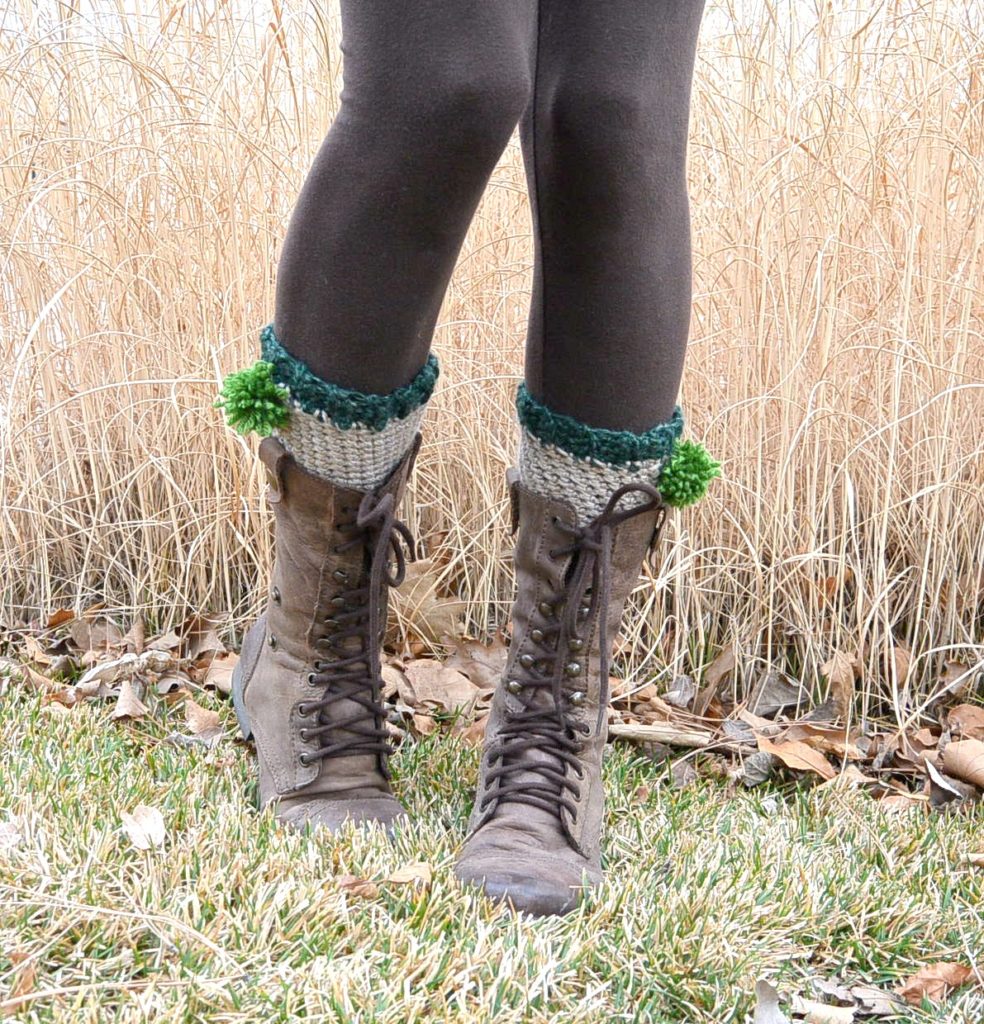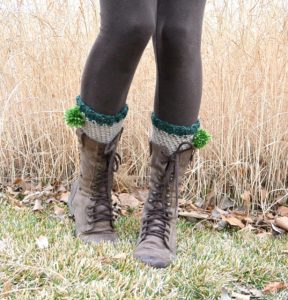 Classy Leprechaun – Easy Crochet Boot Cuffs
St. Patrick's Day is all about over the top green, whimsical leprechauns, and luck. Are you in a pinch not to get pinched like me?
I wanted to make something that will be fun to wear on St. Patrick's Day, but cute enough to pull off year round. I used worsted weight yarns for the boot cuffs. These are some beautiful, earthy colors from Lion Brand. I used the fun, Kelly Green to make the poms. My idea was to remove the poms after St. Patty's in order to use the cuffs year round (though I like the poms so much that I may just leave them!)
You will need:
Less than one skein Lion Brand Heartland Grand Canyon (the earthy, green color)
Less than one skein Lion Brand Heartland Kings Canyon (the taupe color)
Kelly Green yarn for the Pom ( I used Vanna's Choice Kelly Green )
Scissors
Tapestry needle to weave in ends
Size G Crochet Hook
** You will use single crochet, single crochet in back loop (which is pictured if you don't know how), and will work in rounds. Very easy!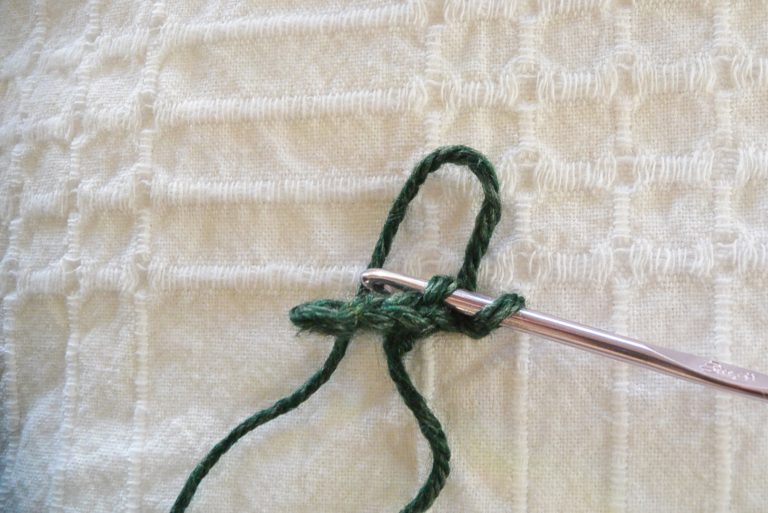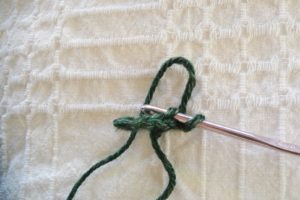 Pattern:
**Measure around the upper part of the leg where boot cuff will be worn in order to determine how long to make the ribbed edge on the boot cuff. You want a snug fit but not too tight. You will crochet your cuff to size. (For my size small/extra small, it measured about 10.5 inches. This allowed it to stretch and have a nice fit on the leg)
Ribbed Top
Chain 5 (with Grand Canyon Green)
Row 1 *Single Crochet in back loop, across row (4 times), Chain 1, turn*
Repeat from * to* until ribbed edge is the length needed to snuggly fit around the leg ( For my extra small/small cuffs, I crocheted 10.5 Inches)
When length is adequate, connect ends together and seam. I slip stitched the ends together. You could whip stitch as well.
Turn so that the seamed edge is on the inside of the ribbing/boot cuff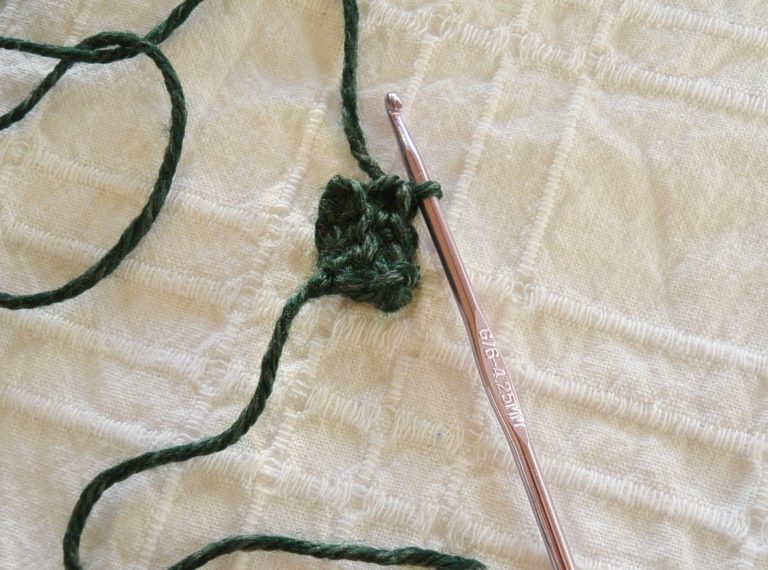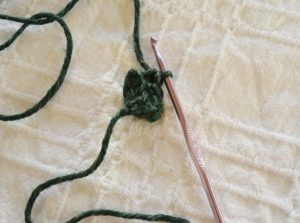 Main Body of Boot Cuff
** This is worked in a continuous spiral, so you do not need to join or turn rounds.
Attach next color (Kings Canyon) to the bottom of your ribbed edge.
Round 1 Single Crochet around (for my extra small/small cuffs there were 30 stitches around. No worries if you have a bit more or less on a small cuff. If yours are larger, you will have more stitches)
Round 2 *Without joining or turning, continue to Single Crochet around*
Continue from * to * until length desired is reached. Mine are 5.5 inches in total length, from top to bottom.
Pom Pom
Use the Kelly green to make two pom-pom. My instructions for how to make a pom-pom are here: How To Make a Pom
Tie the pom-poms to the sides of each boot cuff. You can remove them anytime and use cuffs without the poms for a more elegant look!
Have fun with your Leprechaun Boot Cuffs!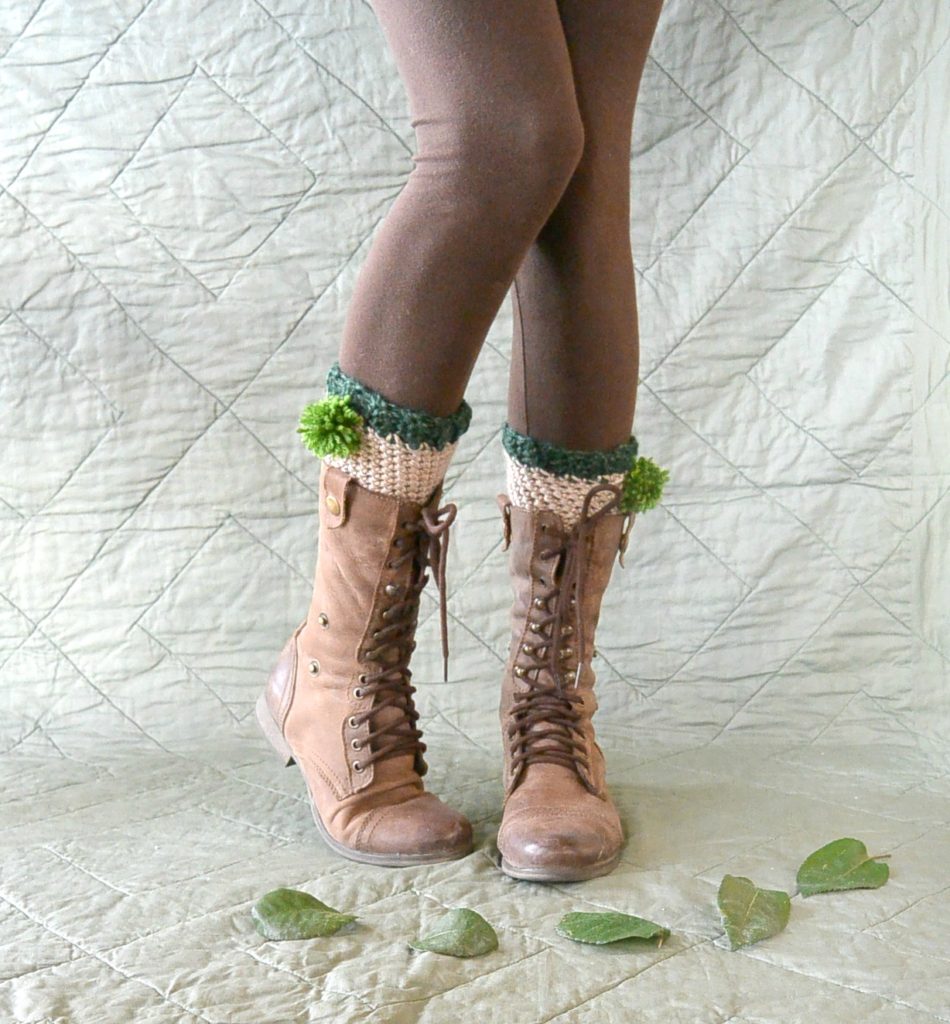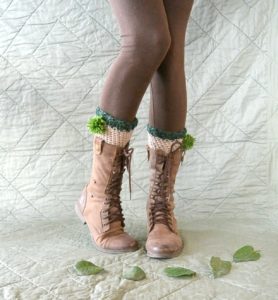 If you liked this post, please subscribe or sign up for my email newsletter!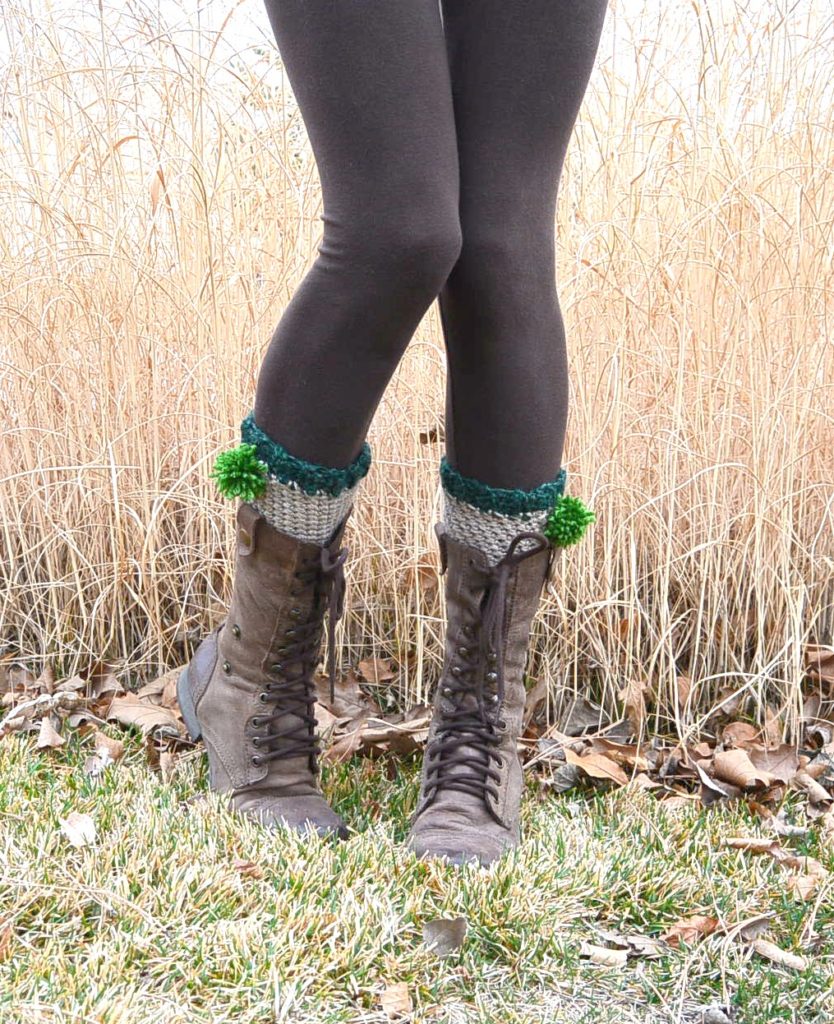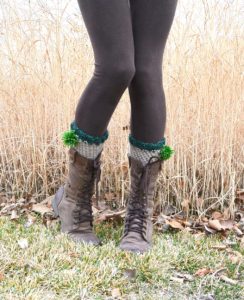 This pattern part of:
Link & Share Wednesday Party at Oombawka Design Crochet