How To Crochet A Tank Top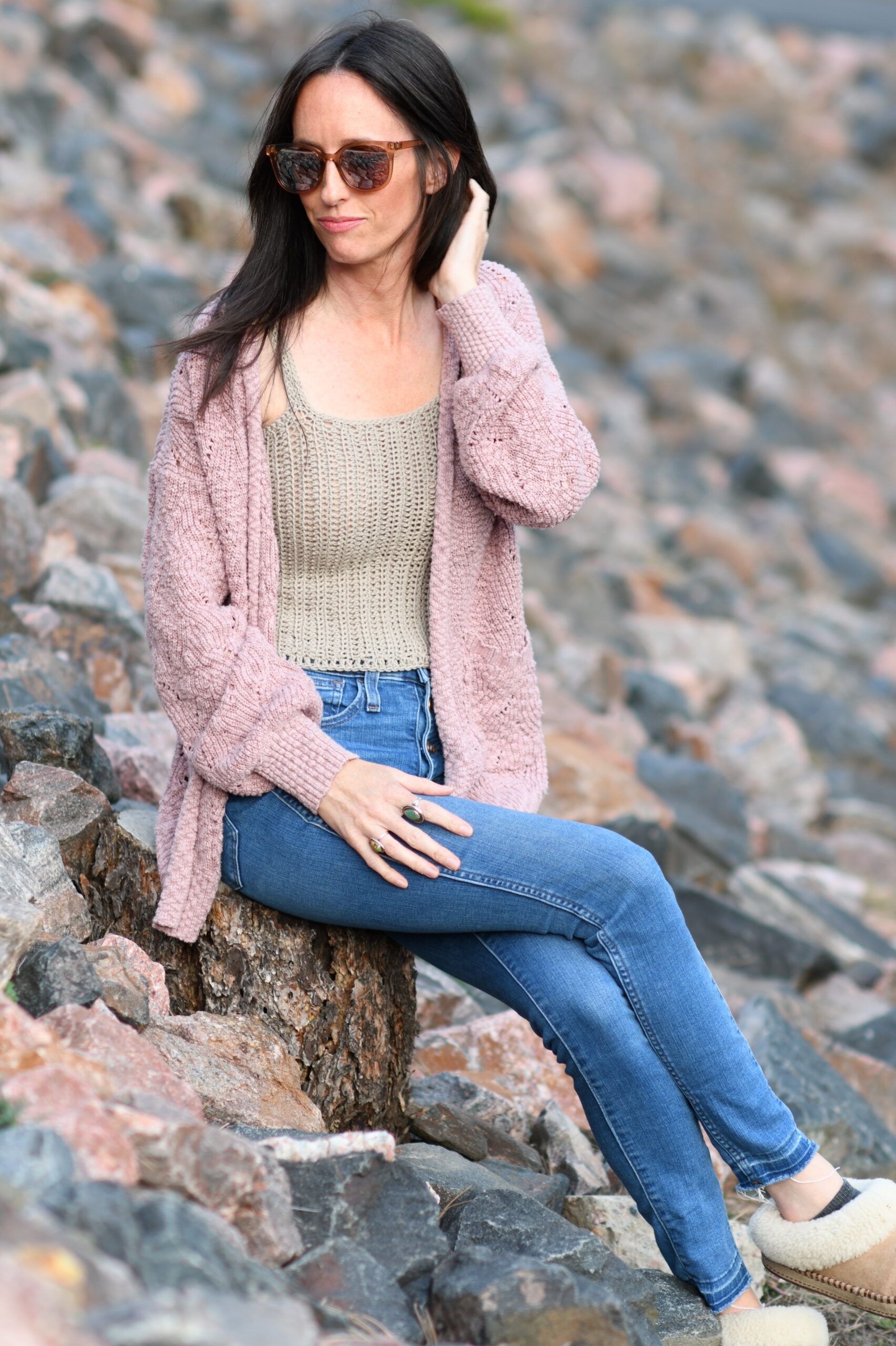 It's warming up outside (yay!) and today I wanted to show you how to crochet this super simple tank top. While I've made an easy knit sleeveless top or two, I've never whipped up a crochet version.
Since I had a couple skeins of Superwash Merino left over from my Classic Sleeveless Knit Top, it seemed like a good choice for a crochet version as well. This entire top only ended up using one skein! By the way, I like this top because you make the straps wide enough to wear it with a bra. Hurray!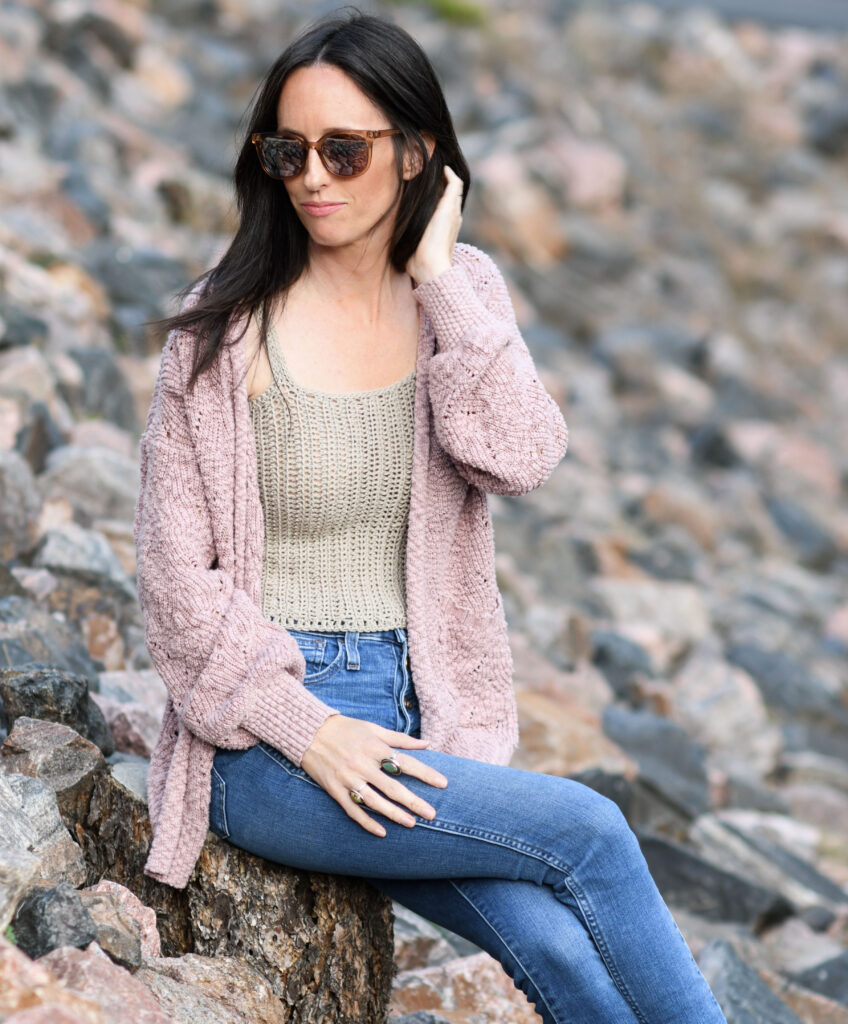 This is definitely more of a tutorial than a typical pattern of mine, so I hope you enjoy it. Actually, it's like a "crochet tank top recipe" so that you can make it as long, short, wide or tight as you'd like. You'll also see some progress shots that are helpful too!
I used my favorite half double crochet through the front loop stitch, that gives a nice rib look that can appear knit at certain angles. The top itself turned out super comfy and stretchy, so it's really nice to wear under any cardigan or light coat.
Since you'll wear this so close to the skin, be sure to pick a fiber that's soft. This Superwash Merino is amazing (and soooo many colors are available), but I can imagine it in a nice, light cotton as well.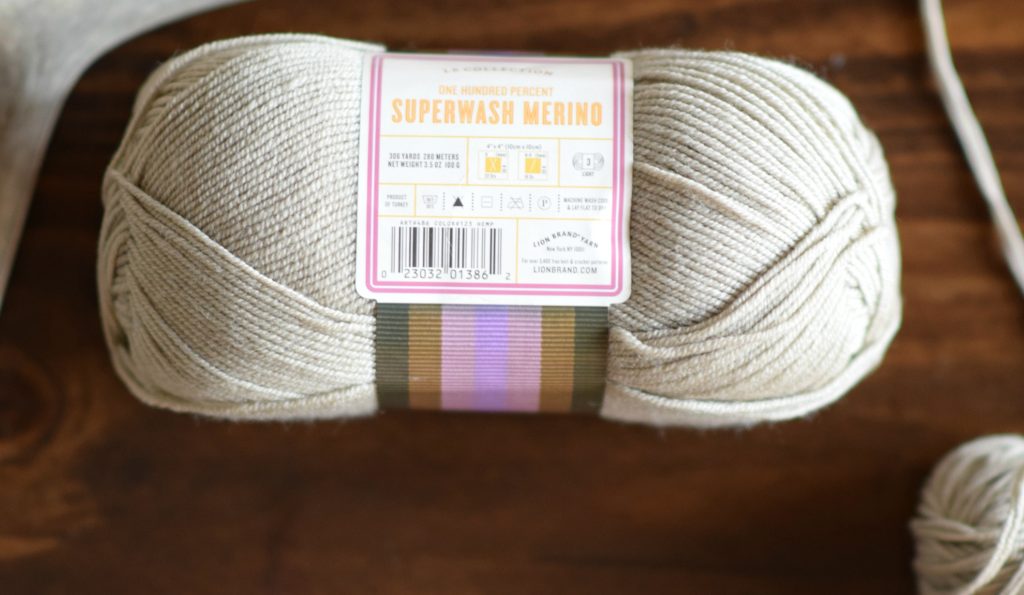 Don't forget to scroll down to see the photo tutorial/progress shots below!
How To Crochet A Basic Tank Top
Description:
A super simple, comfy tank top that can easily be made in any size by following this basic "recipe"!
Skill Level:
Easy +
Materials:
US Size H, 5.0 mm crochet hook
Lion Brand Superwash Merino HERE 100 g/306 yds per skein Light #3 or comparable yarn. It will also work with a nice, drapey worsted number 4 yarn as well in my opinion. (The pictured size small takes 1 skein only! Purchase more skeins for larger sizes)
Scissors
Tapestry needle
Sizes:
You can make this for any size, but as pictured, it is a size small.
This top is made to size and doesn't have specific bust measurements. You can make it as loose or tight as you'd like by following the tutorial or "recipe". This isn't your standard pattern but a tutorial to make one for yourself. For reference, however, the size small (pictured) is tight fitting and the finished size is 24" inches around, which fits a 32″ bust as pictured. The material is stretchy!
Abbreviations & Skills:
ch – chain
st – stitch
hdc – half double crochet
hdc flo – half double crochet through the front loop only
sc – single crochet
sl st – slip stitch
Gauge:
Not important for this pattern
Notes:
This simple tank is crocheted as a long rectangle, then seamed to make a "tube". You will then make chains for the straps. Next, you will single crochet around and along the straps, as many times as you'd like to make them as wide as desired. The bottom edging is made with a round of basic double crochet stitches.
How To Crochet A Basic Tank Top
Note: See the picture tutorial at end of the pattern before beginning in order to get an idea of how this top comes together!
Make a chain about 10" inches long for a size small (approximately 47 sts for size small pictured) This chain is the length of your top, not the width.
This will make the top about 11" long after adding the bottom edging. For larger sizes simply add more chains to make it longer. Consider adding 2.5" inches in length for each size larger than the small (M 12.5" long, L 15" long, etc.) The top is worked across rather than top down.
Row 1 Hdc in 3rd ch from hook and in each st across the row.
Row 2 Ch 2, turn, hdc flo in each st across the row.
Repeat row 2 until your rectangle measures approximately 24" long for a size small. Add 4" inches for each size up from a small. (Medium would be 28", Large would be 32", etc.) To make the tank looser fitting, simply crochet for more rows to make it wider.
If you're crocheting this for yourself, you can easily hold it up to your body and see if it's as tight or loose as you'd like before you move onto seaming.
Tie off and weave in ends.
Join two ends of the rectangle together and seam with a simple whip stitch in order to make a tube.
Next, join yarn at mid shoulder on the front of the top and make a chain long enough to create a strap, slip stitch to attach to back side of top. Tie off and weave in ends. Repeat for second strap. (see photos)
Next, attach yarn at upper, center back and work single crochet stitches evenly around the top, as well as the straps, working around back to where you began. You can continue to make rounds of single crochet to make your straps wider. To finish, make a round of sl st through the front loops only to add the pretty look of knit. (see photo tutorial and progress shots)
Follow this same pattern by attaching yarn under the arms and working around the other side of the strap to where you began. Repeat for both sides for as many rounds as you'd like.
This project is very forgiving, so feel free to be creative and make it your own. You can't mess it up!
Bottom Edging
Attach yarn to the center back of the top.
Ch 3, dc evenly around until you get back to where you began, sl st to join in top of beginning ch 3.
Tie off and weave in ends.
That's all there is to it!
How To Crochet A Tank Top Photo Tutorial & Progress Shots
Step 1: Make a long rectangle working from side to side (widthwise)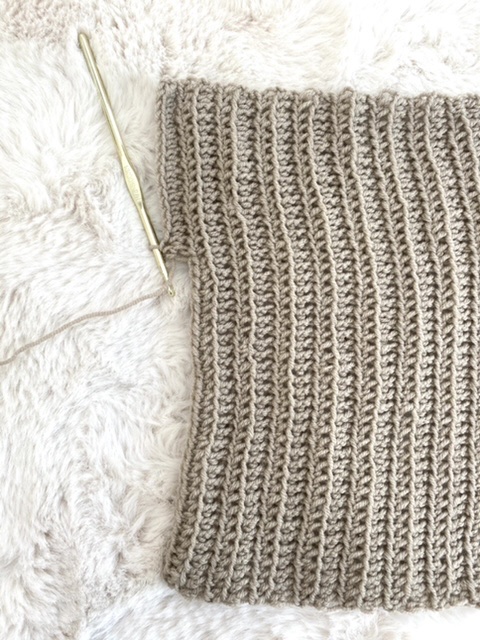 Step 2 Seam the two ends together to create the tube (right now it's like a tube top)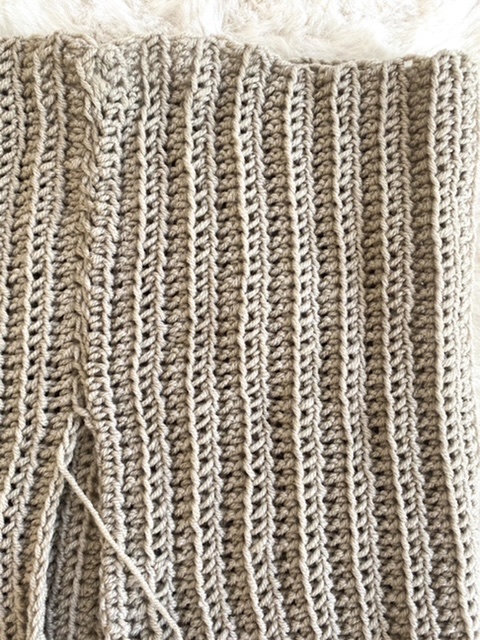 Step 3 Make a chain on each shoulder for the strap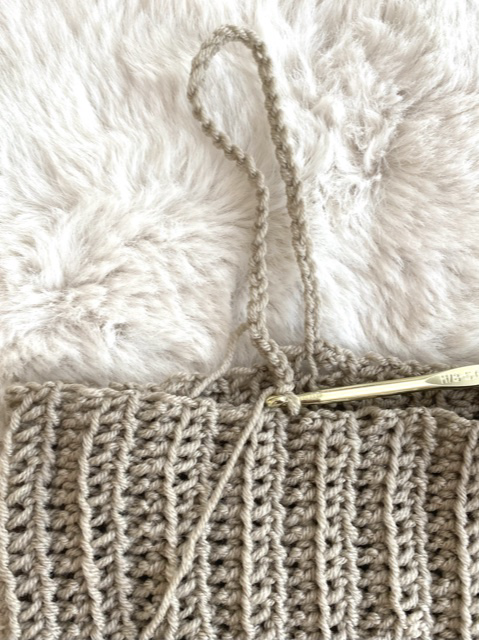 Step 4 Single crochet around the edges and along the strap chain to make the strap wider. Work around as many times as you'd like to make the strap as wide as you'd Like.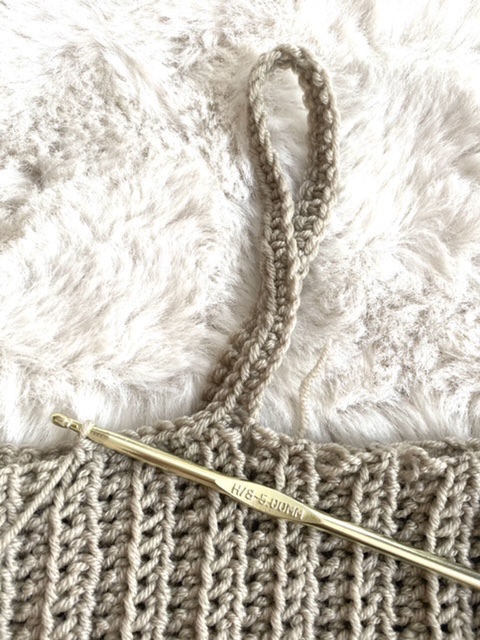 Step 5 Slip stitch along the edges to give it a pretty, knit look to finish.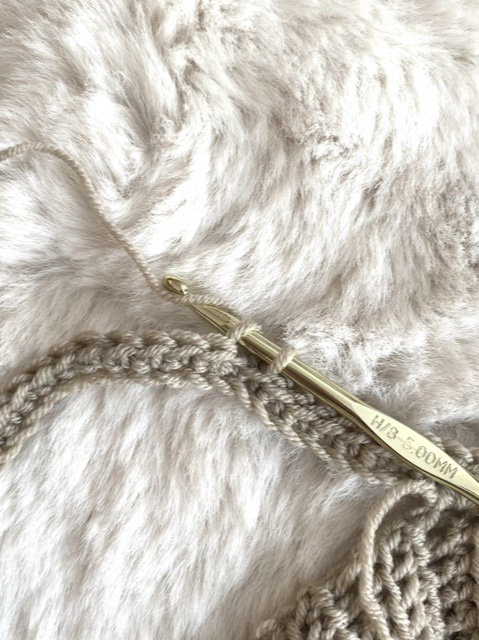 It's easy enough, right?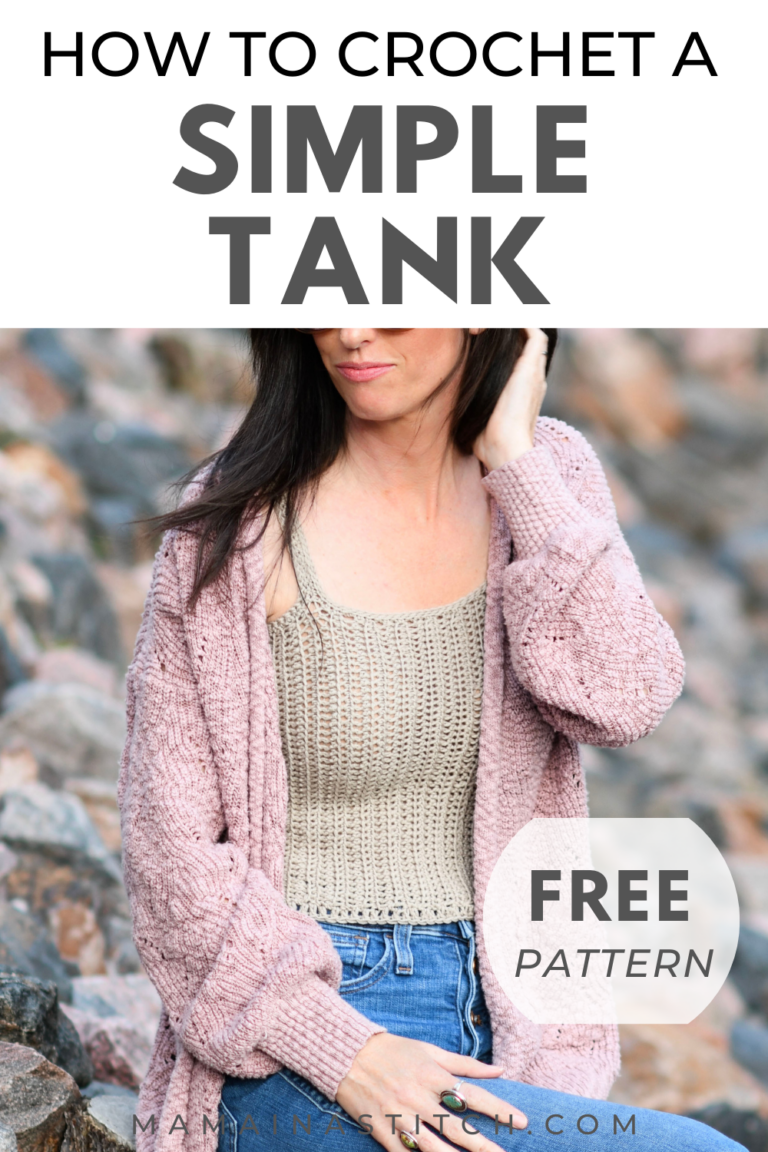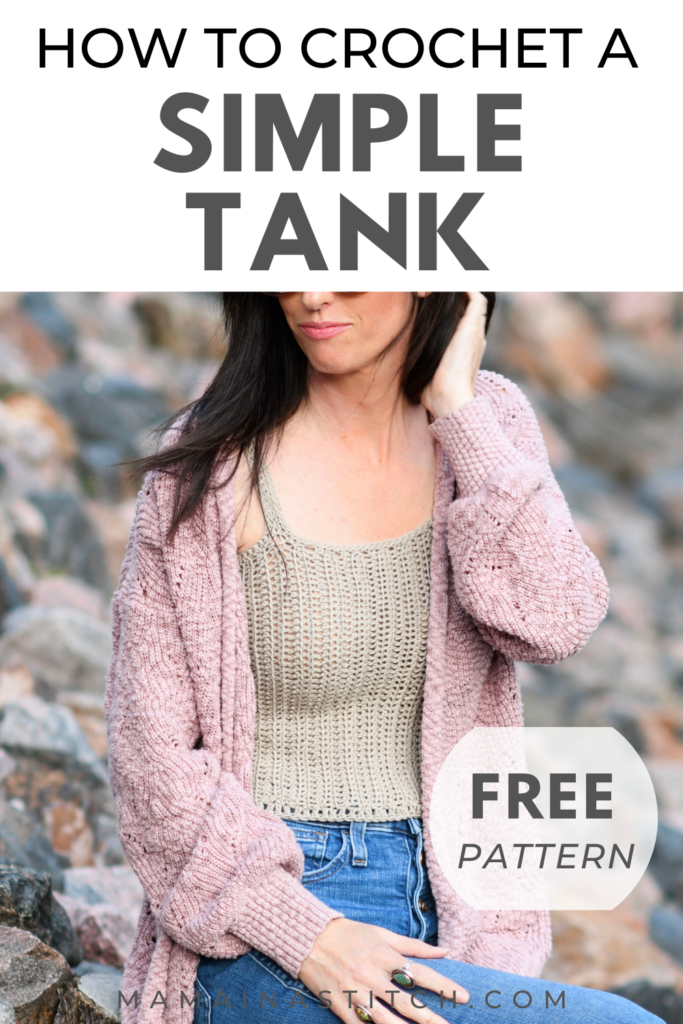 What do you wear with your tank tops? They are a year round necessity for me as I wear them under cardigans, jackets & sweaters.
Hope you liked this tutorial and are looking forward to summer as much as I am!
XO,
Jessica