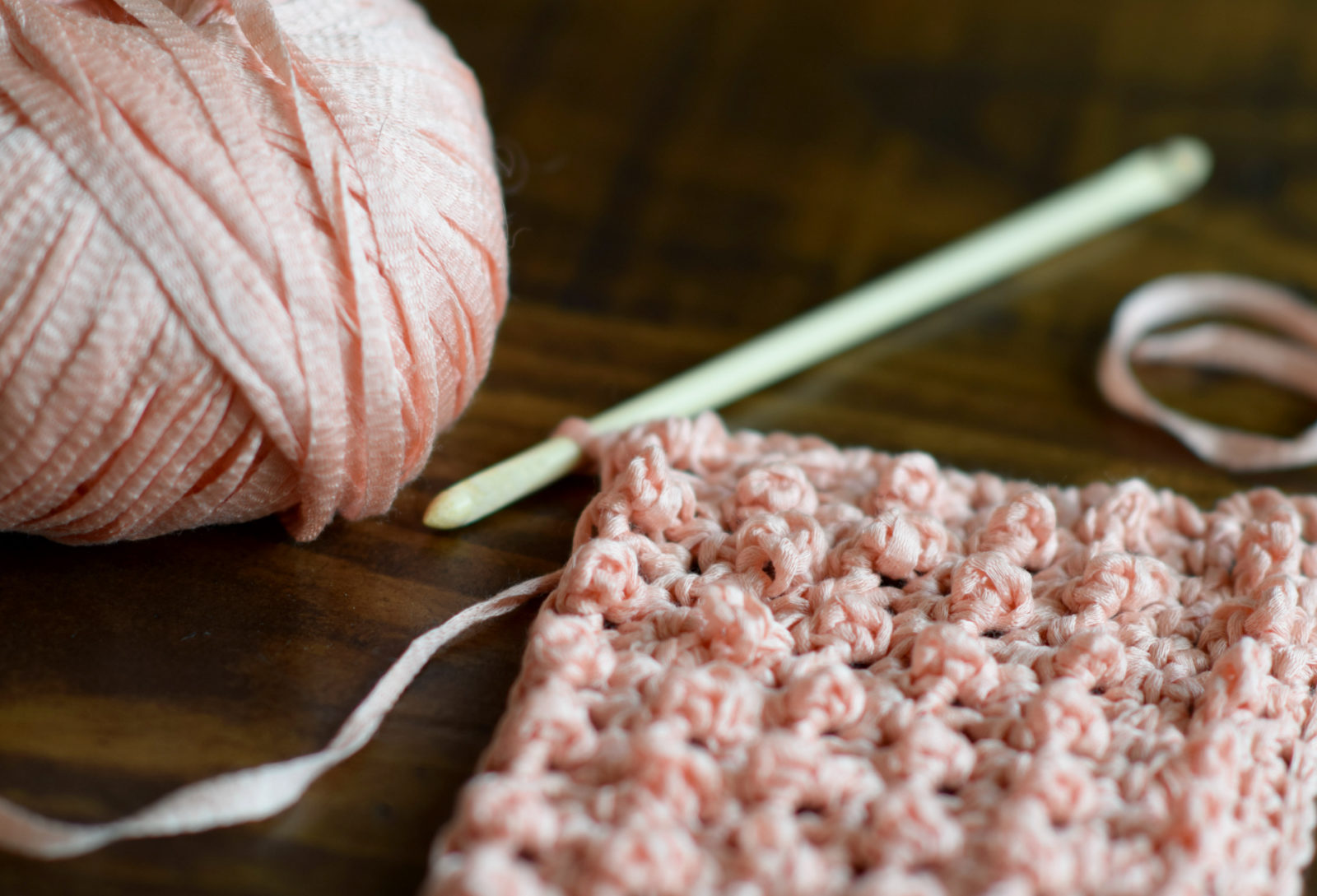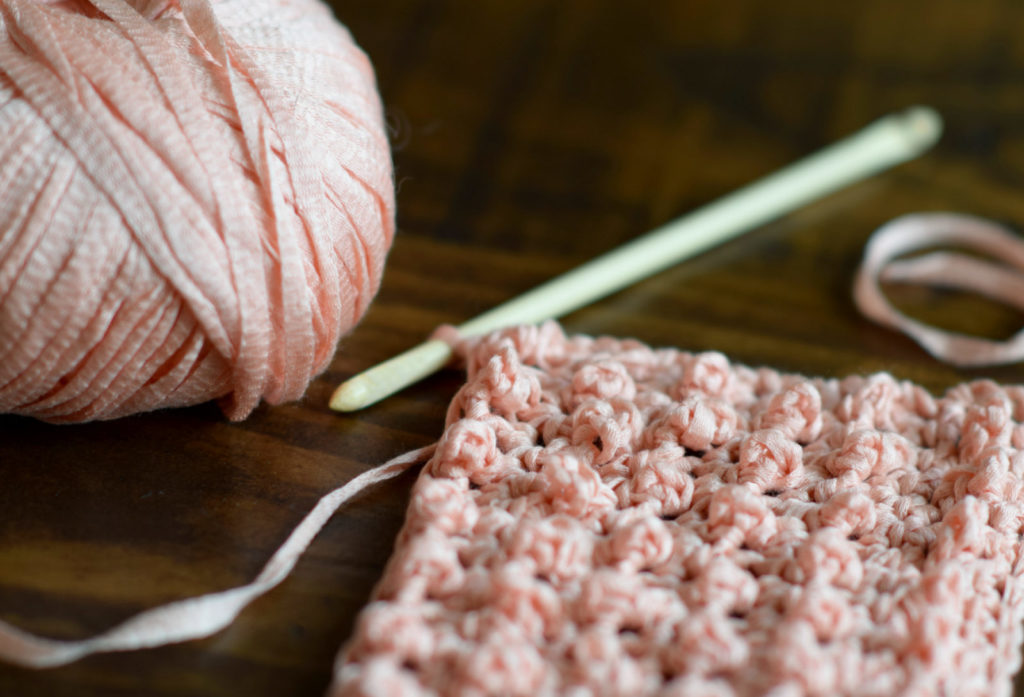 As you probably know, I love finding easy but pretty knit and crochet stitches. This Mini Berries stitch is definitely both simple and pretty. It actually reminds me of the recent pattern that I used for the Prettiest Lil' Washcloths that was on the blog. The texture created is something like mini-bobbles or clusters, but it's crocheting with basic single crochet and chain stitches only. The written pattern can actually look a bit confusing in my opinion. For that reason I've made a video on how to make it (see the video below) and you can also find the written pattern near the end of this blog post. I think you'll find this stitch to be quite dainty and pretty. It also doesn't hurt when you're using an incredibly yummy yarn like this new Tina Tape yarn from Wool & The Gang! They were kind enough to send some my way so that I could share it with you today. 🙂 I've never crocheted with silk, but if I had to guess what it felt like, it would be something like this yarn. It also happens to be 100% vegan and they say on their blog, " Tina Tape Yarn uses renewable energy and is made of fibre from sustainably sourced eucalyptus trees." Neat, right?
It's different than anything I've ever used and it's a real treat and feels like luxury.
Anyhoo, below you'll find the written pattern for this stitch and you can also watch the YouTube video tutorial so you can see how it's done!
Click "play" on the video below to see how this stitch works up!
Mini Berries Crochet Pattern
Abbreviations & Stitches:
ch – chain
sc- single crochet
Bst – Berry Stitch – Insert hook in stitch, draw up a loop, leaving loop on hook, chain 3 more stitches, draw yarn through both loops on the hook.
Chain an even number of stitches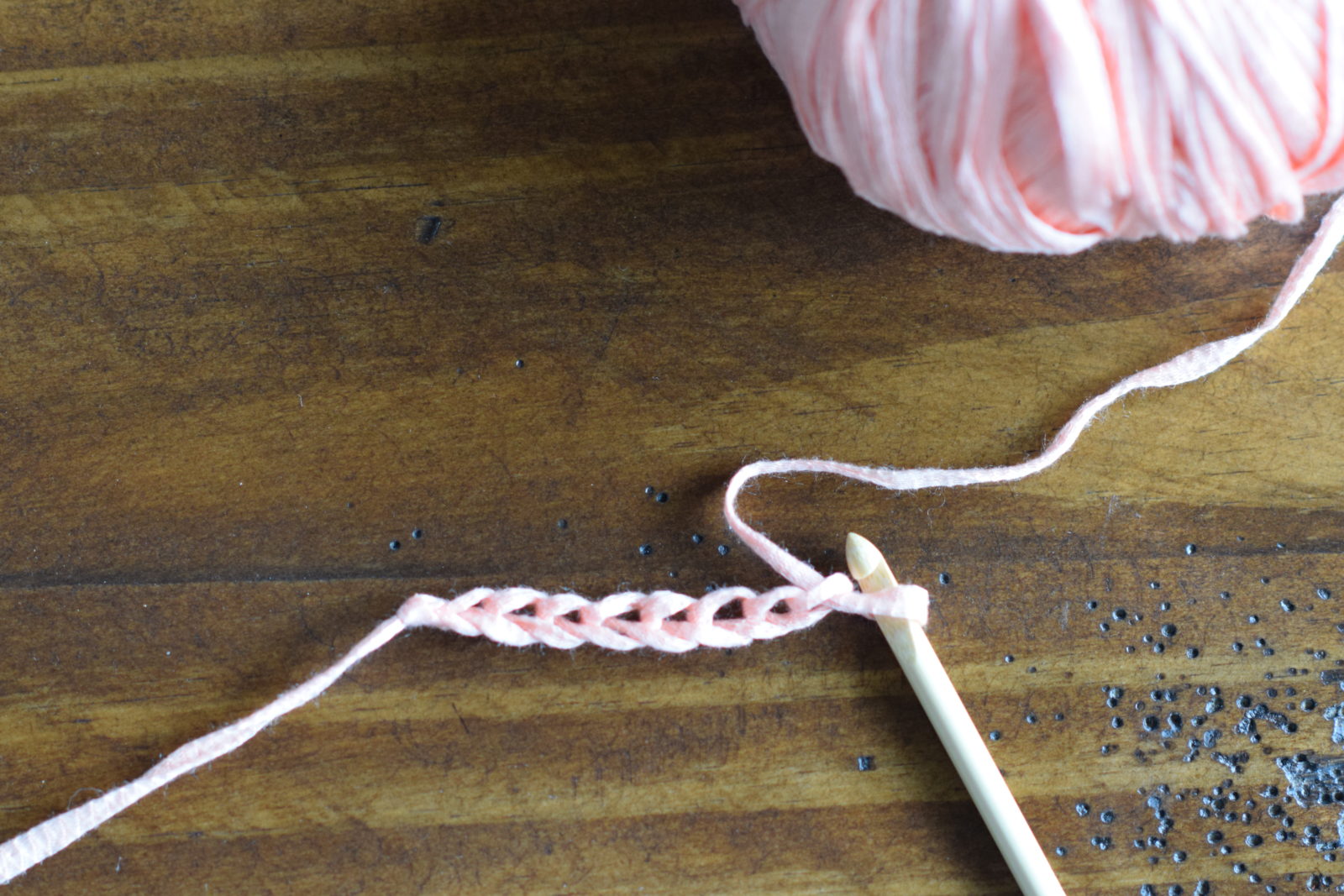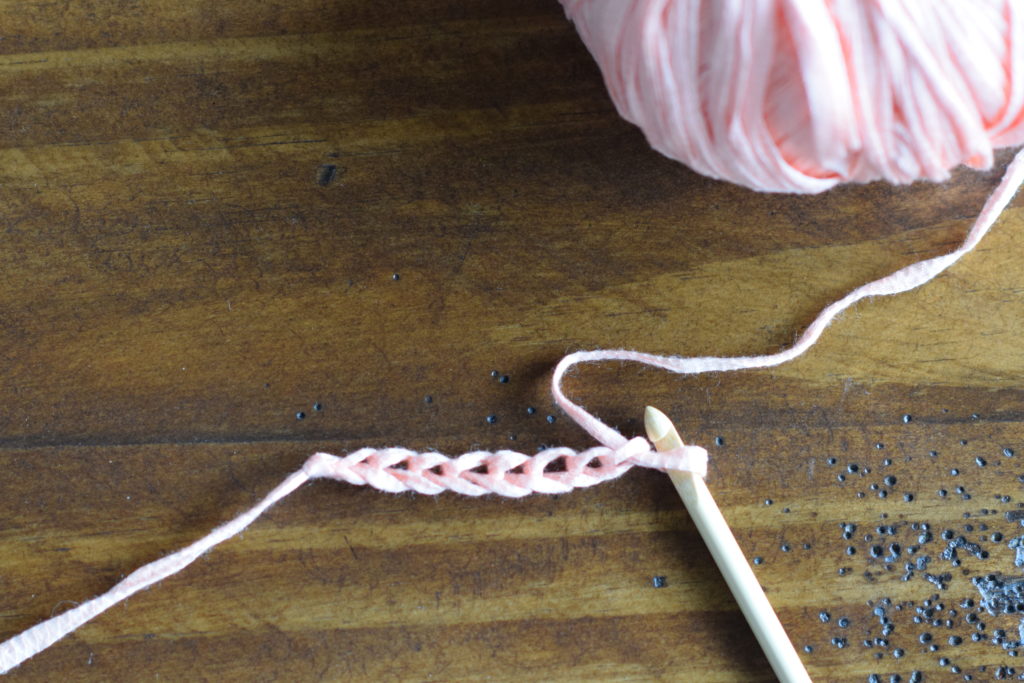 Row 1 Sc in 2nd ch from hook and in each stitch across the row, ch 1 turn
Row 2 Sc in 1st sc, *Bst in next sc, sc in next sc; rep from * across the row, ch 1, turn
Row 3 Sc in each st across row, ch 1, turn
Row 4 Bst in first sc, sc in next sc, * Bst in next sc, sc in next sc; rep from * across to last sc; sc in last sc; ch 1, turn.
Row 5 Repeat row 3.
Repeat rows 2 through 5 until your piece is as long as you like.
I hope that you've enjoyed this stitch pattern!
XO
Jessica

Thank you to Wool & The Gang for supplying the yarn that I used in this post. All opinions, crazy or not, are my own.