"Two Ways" Giant Knit Ribbed Cowl Pattern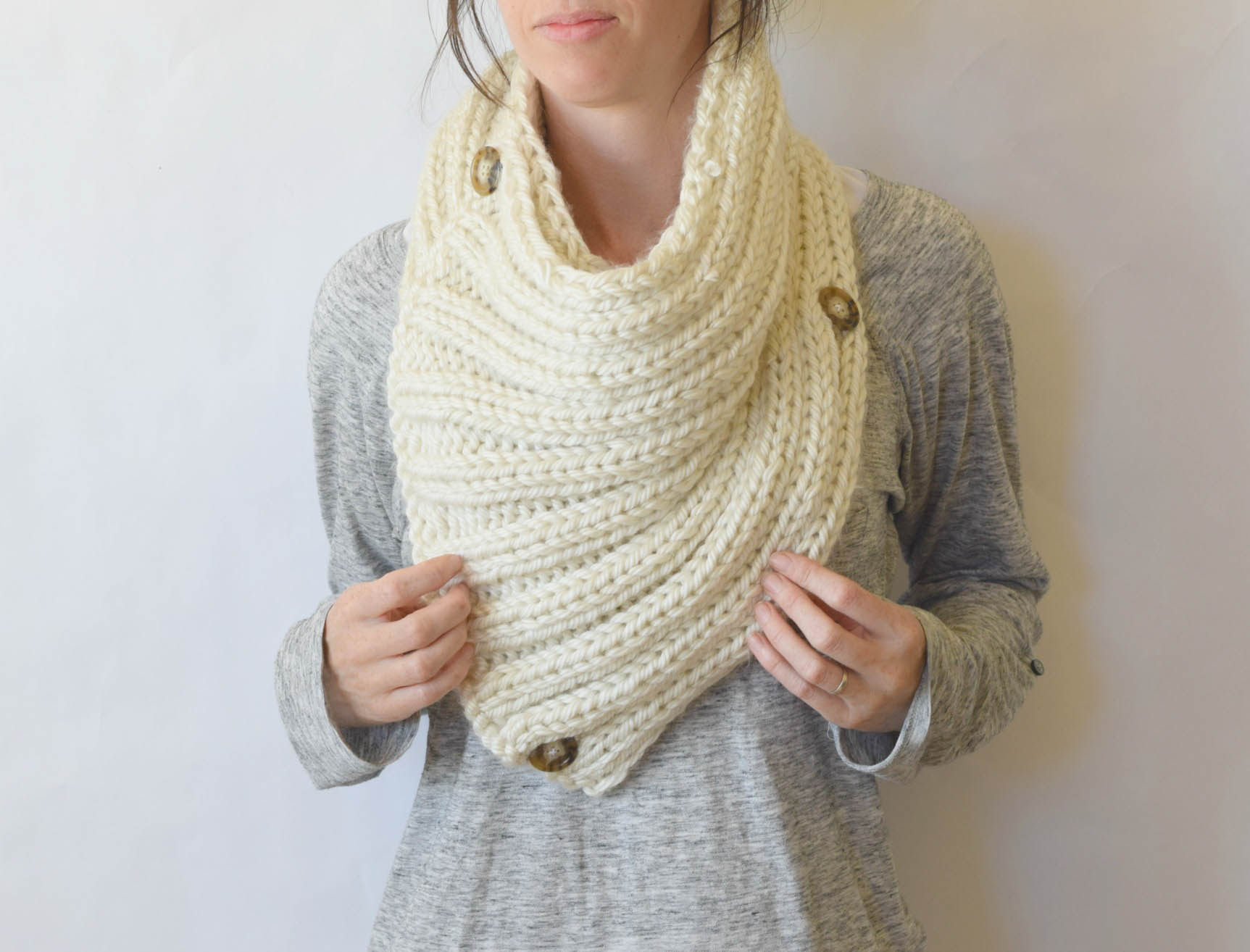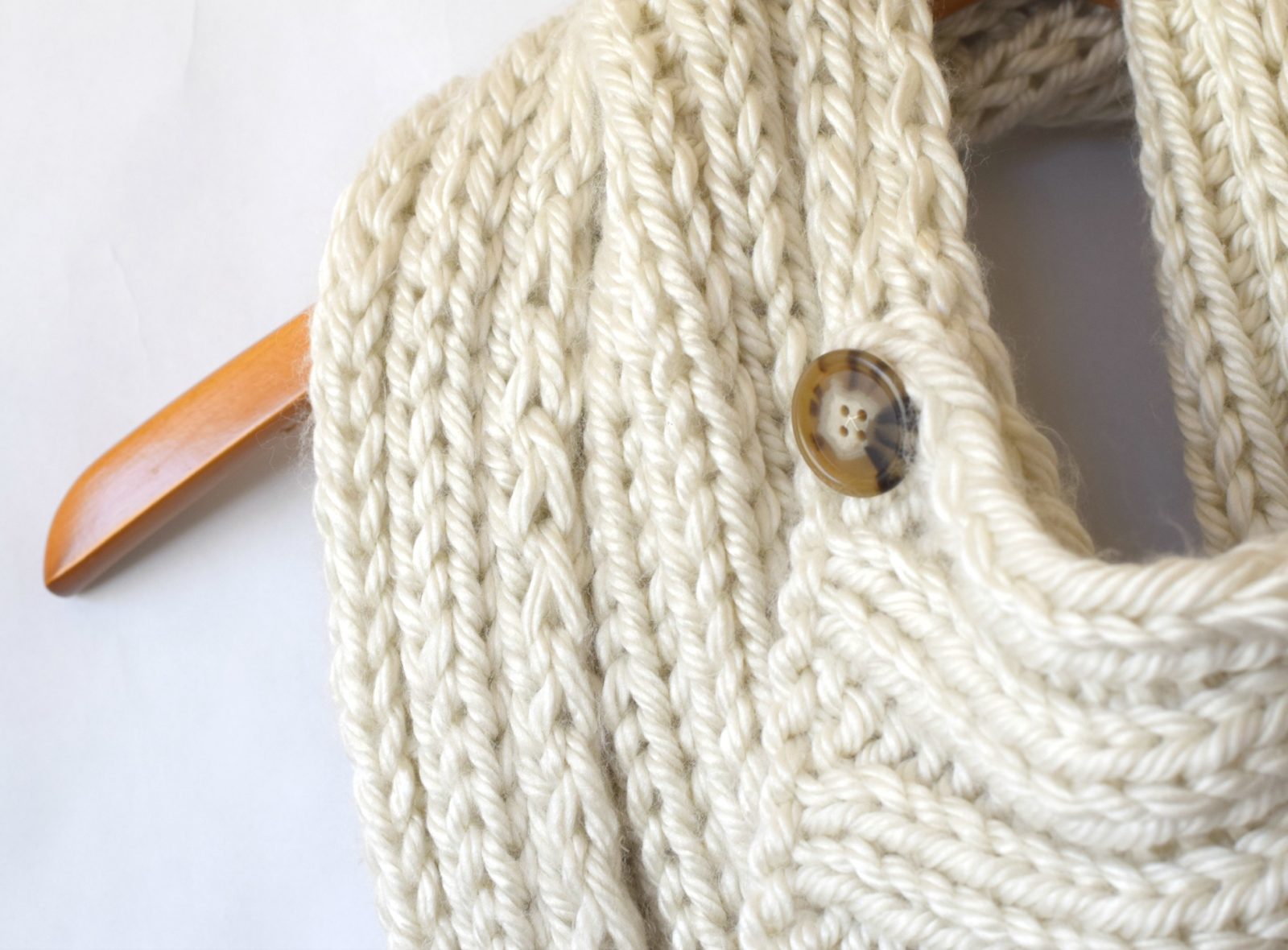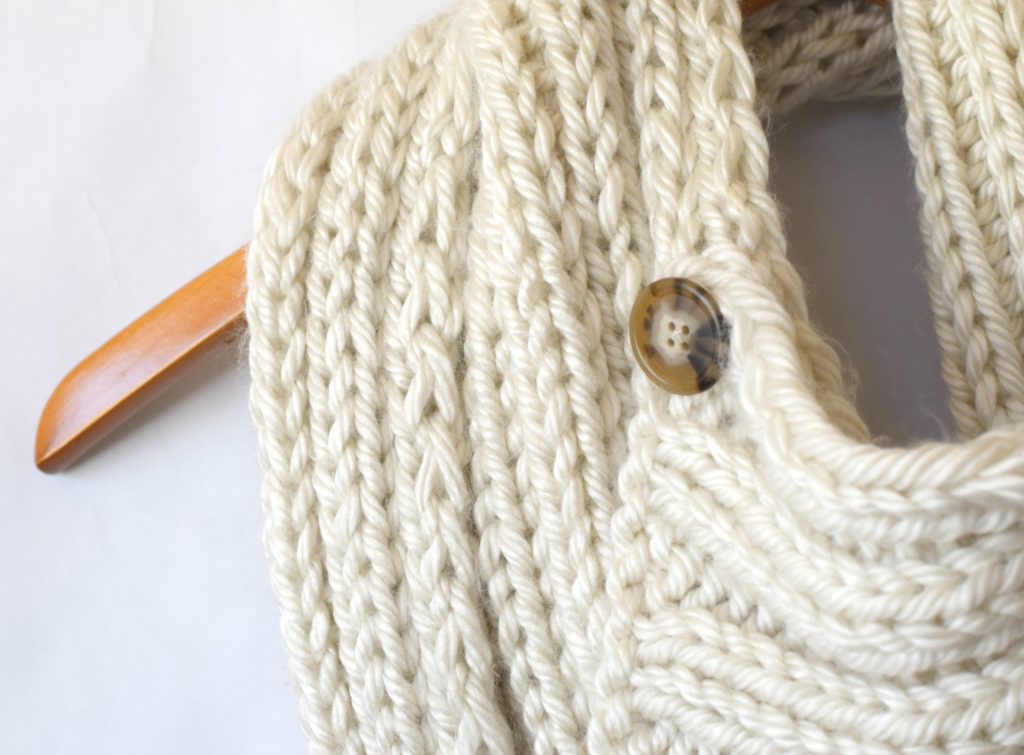 I love the trend and look of the giant knit scarves and cowls for fall. The cowl I've shared with you here can be worn or made in two different ways. You can see the two options below and choose which you like the most! Place all of the buttons along the front, or place three buttons strategically to create a triangular drape. You can see what I mean in the pictures below. 🙂
From talking to friends and knitters, it seems that we either really like the giant knit trend or really DON'T like it. I ride the "I like it train" for a few reasons.
1. It looks cool.
2. The patterns usually work up quickly (I love fast and easy)
3. Bulky = warm and cozy!
With this knit cowl, you get the trendy "big knit" look, but it's still functional and wearable. Do you remember seeing Lenny Kravitz in his giant blanket that was a "scarf"? I'd post the picture here but I don't want to go breaking any copyright laws. Who saw that picture on the internet? It still makes me giggle a little thinking about it. Go him!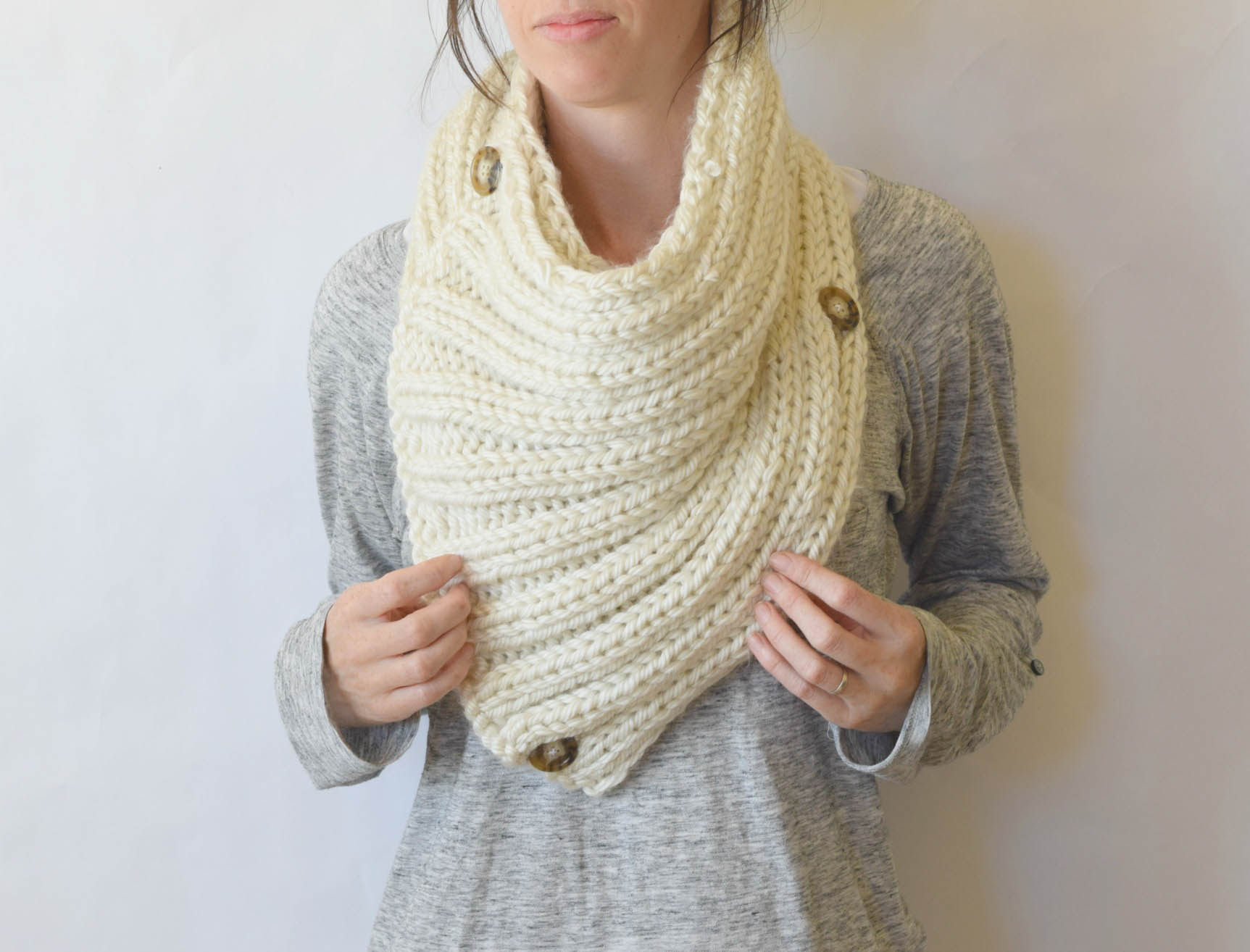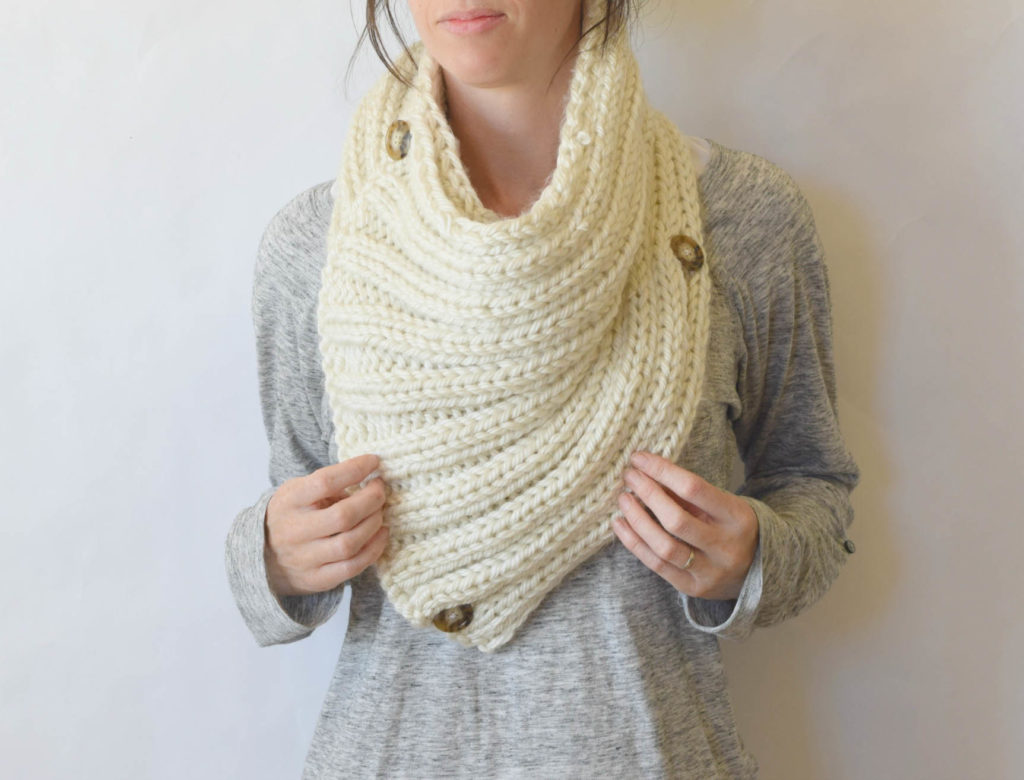 Although stockinette is a beginner stitch, it is still a favorite of mine and I think it really shows it off well with this wide rib pattern.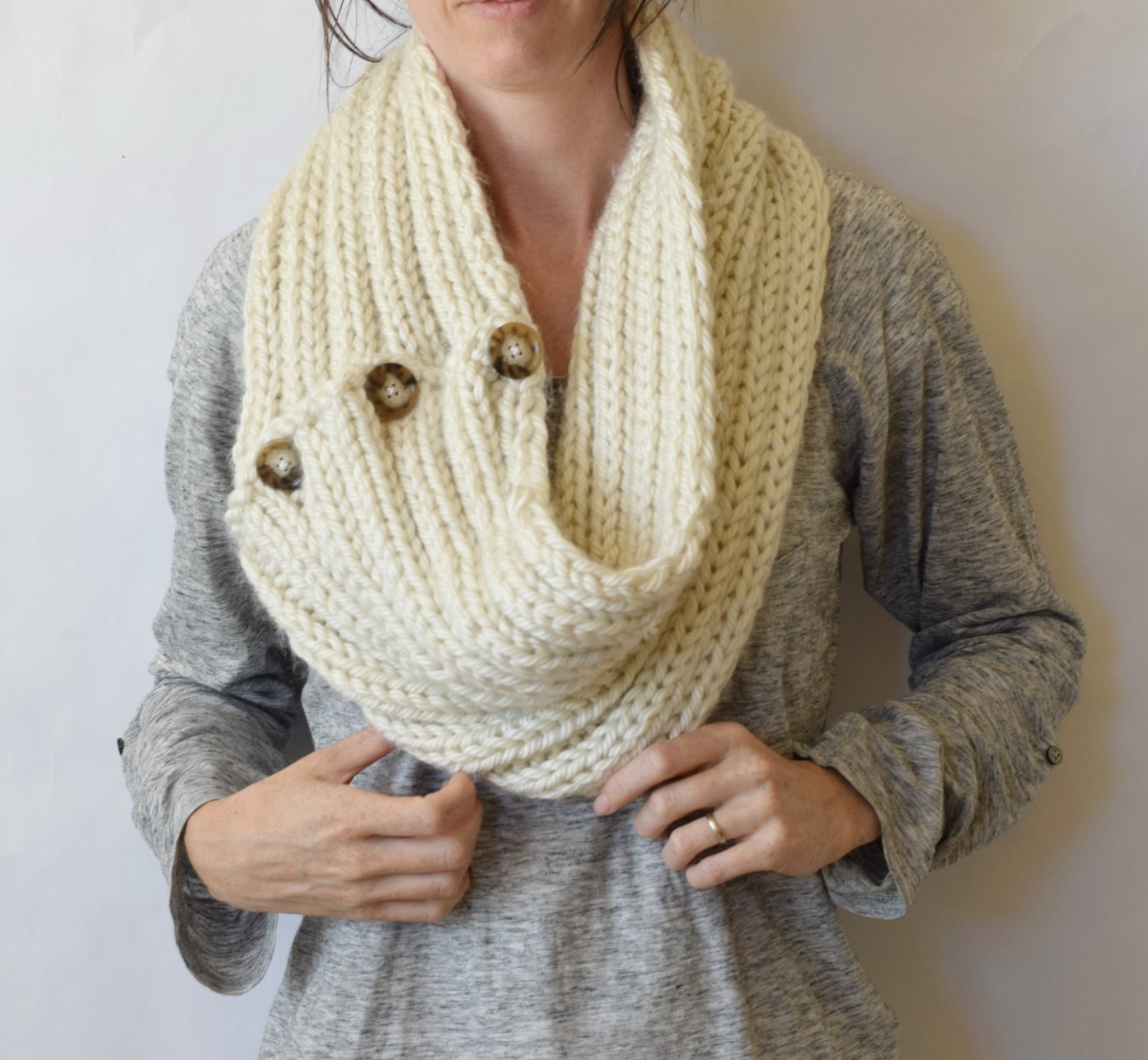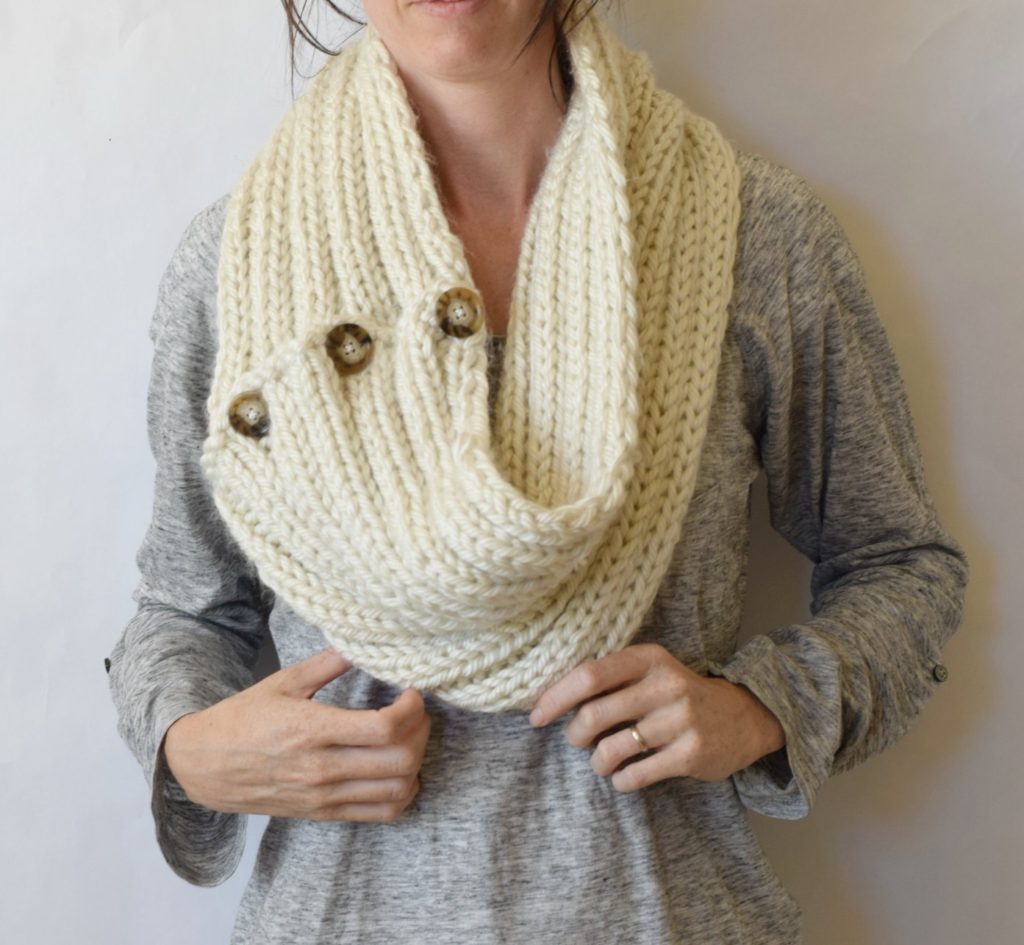 A trendy, giant knit cowl that is beginner friendly. With simple knit and purl stitches, you'll create this cowl with a wide rib. The texture and drape make it comfortable and versatile.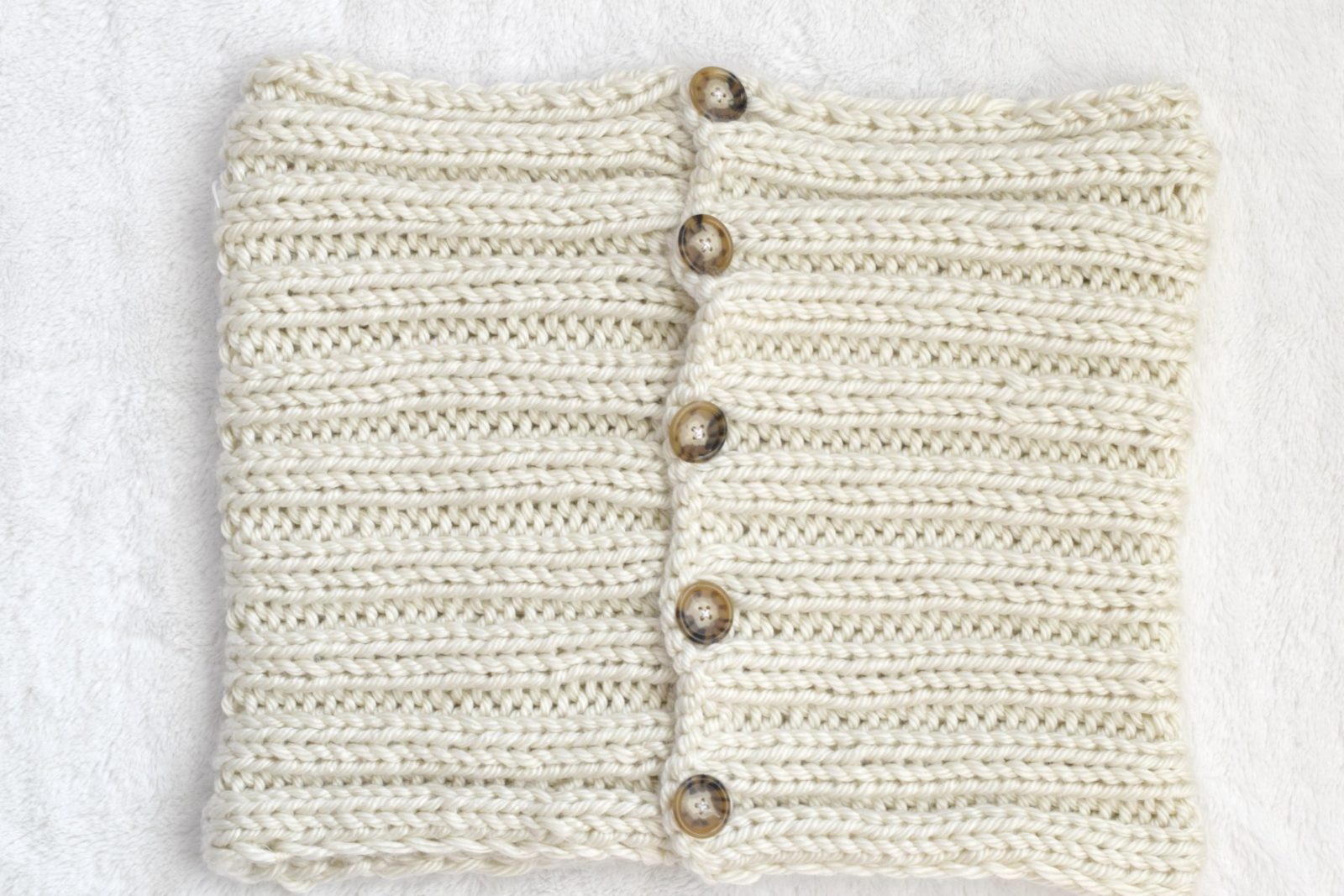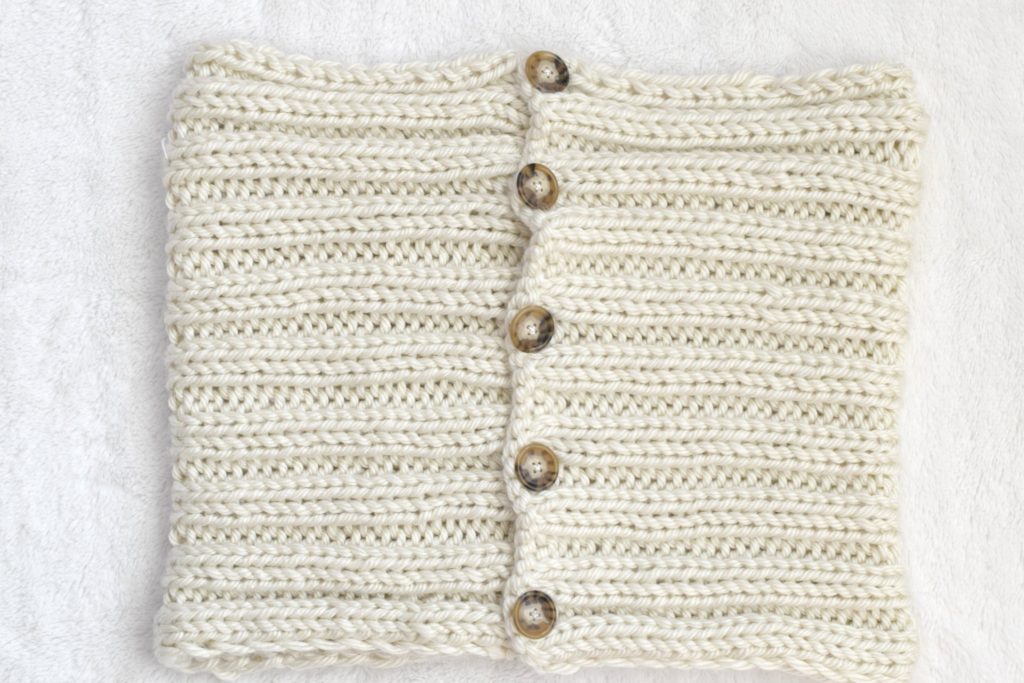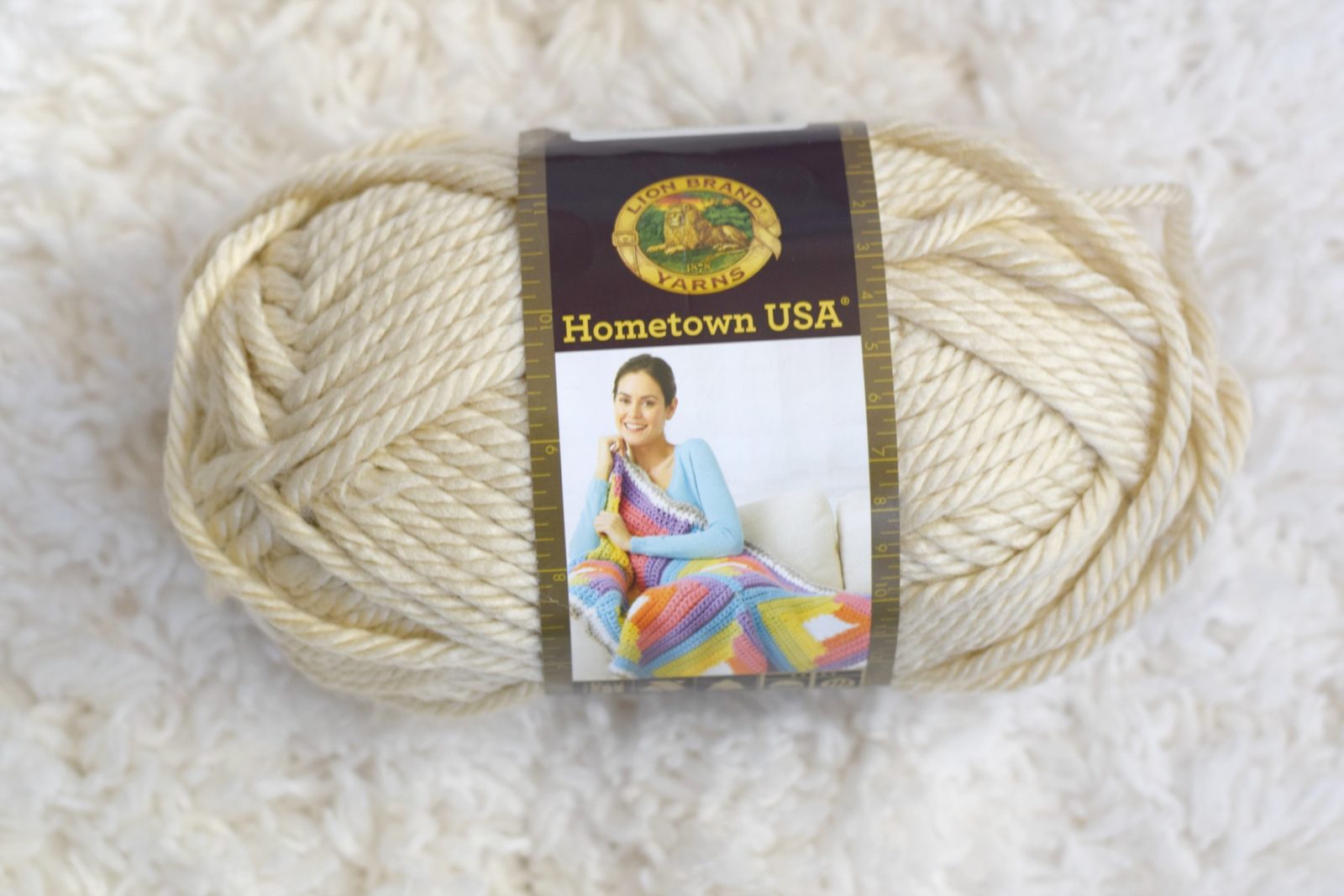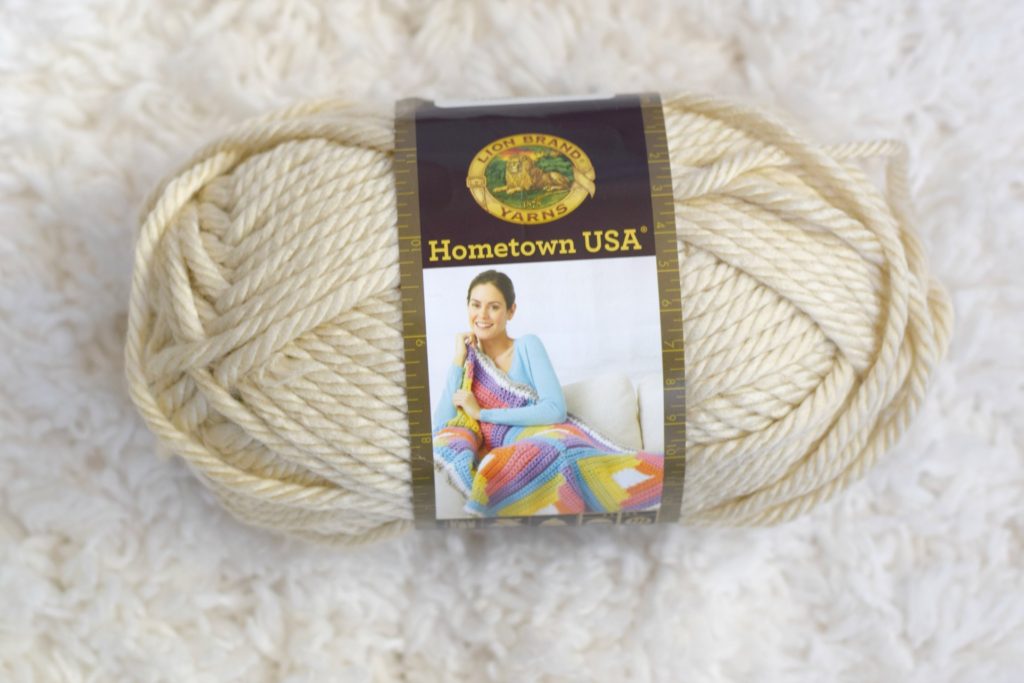 You can find the inexpensive, ad-free printable PDF pattern on Etsy HERE or scroll down to see the pattern for FREE!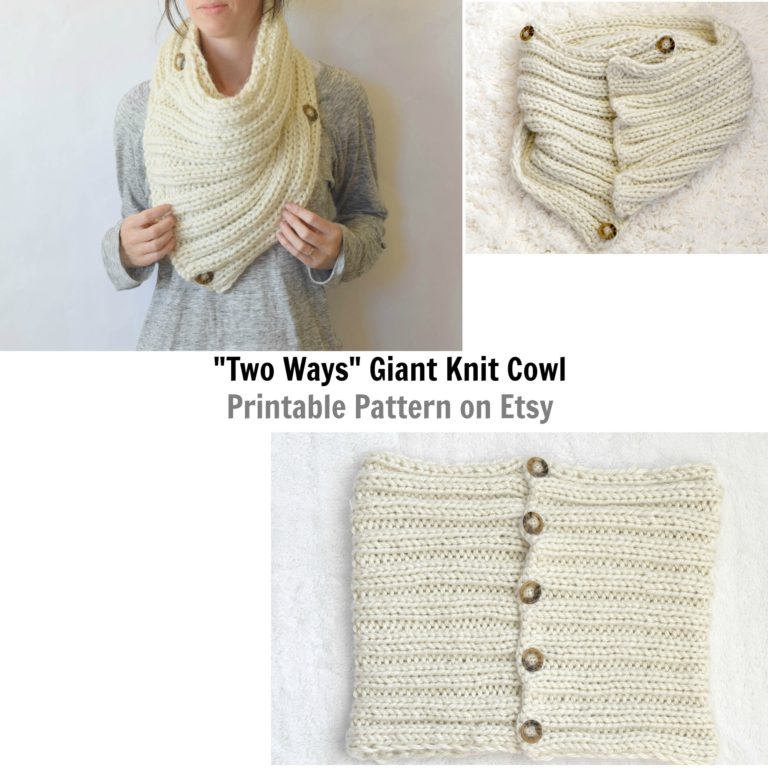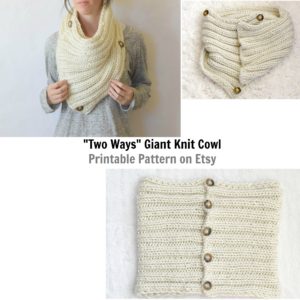 You will need:
3 Skeins of Lion Brand Hometown USA Yarn or Comparable Super Bulky yarn (uses approximately 2.5 skeins) in Houston Cream
US Size 13 (9.0 mm) needles
5 or 3 1 1/8" buttons (28mm) (Number of buttons determined by which style you'd like to make – see pictures below)
Needle and thread or crochet thread to attach buttons to cowl
Tapestry Needle to weave in ends
Scissors
Explanation: This cowl is made by creating wide ribbing with knit and purl stitches.
Gauge is unimportant
Cowl measures approximately 11.5" wide (without being stretched) X 36" long
You should be familiar with knit and purling.
Your buttons should fit through the knit fabric and there's no need to make button holes. Be sure to check that your buttons fit snuggly through the fabric before you go to far into the pattern. Loosen your tension and make your guage larger if needed (in other words, make your stitches larger for the buttons to fit through)
Abbreviations:
CO – cast on
K – knit
P- purl
Pattern:
CO 40 stitches
Row 1 *K2, p2; rep from * to end of row.
Repeat row 1 until entire piece measures 36" in length
Cast off and weave in ends.
Attach Buttons:
*You may attach buttons in two different ways
Option 1 (5 buttons to join the ends):
Place 5 buttons, spaced evenly along short end of cowl. Button closed when worn.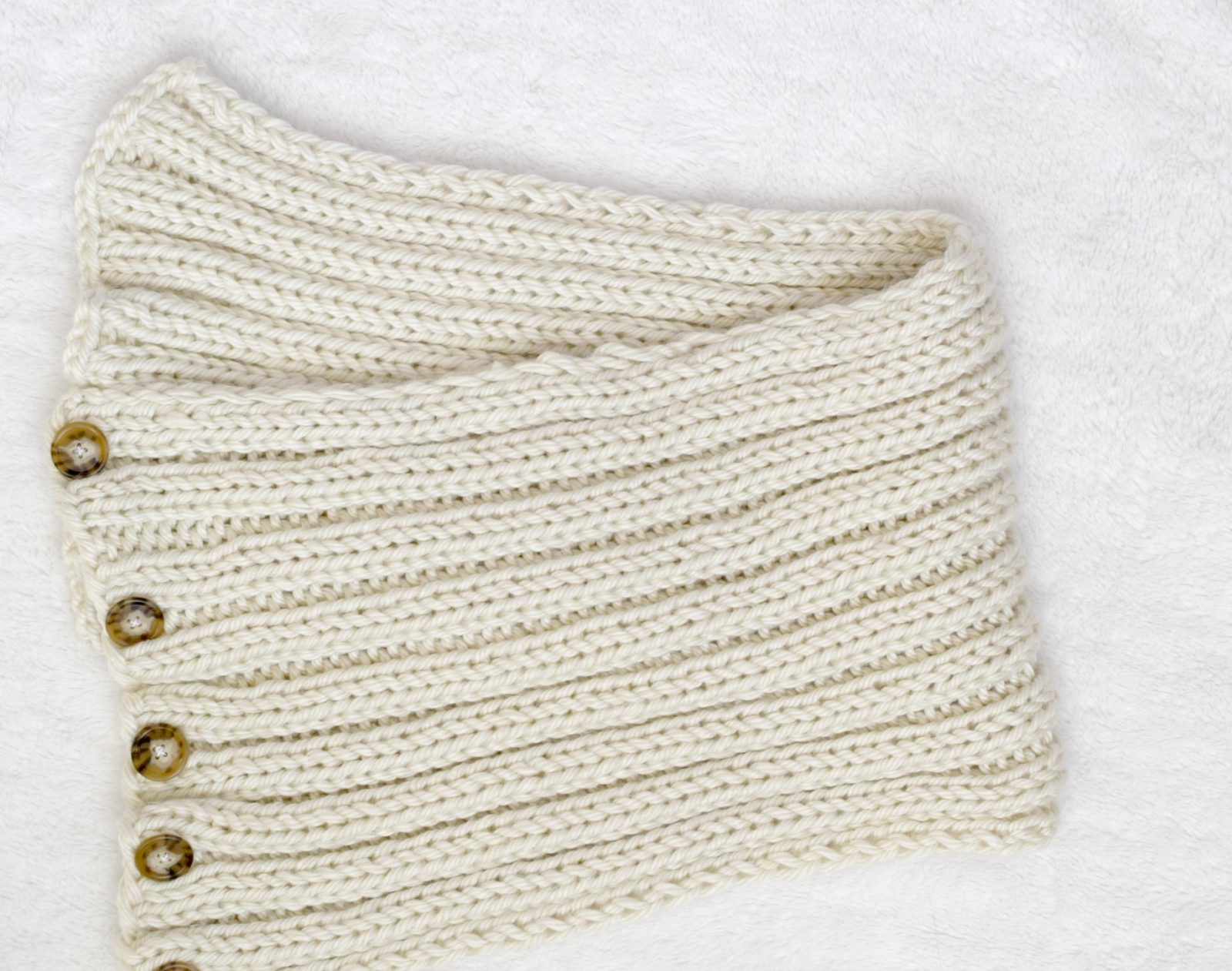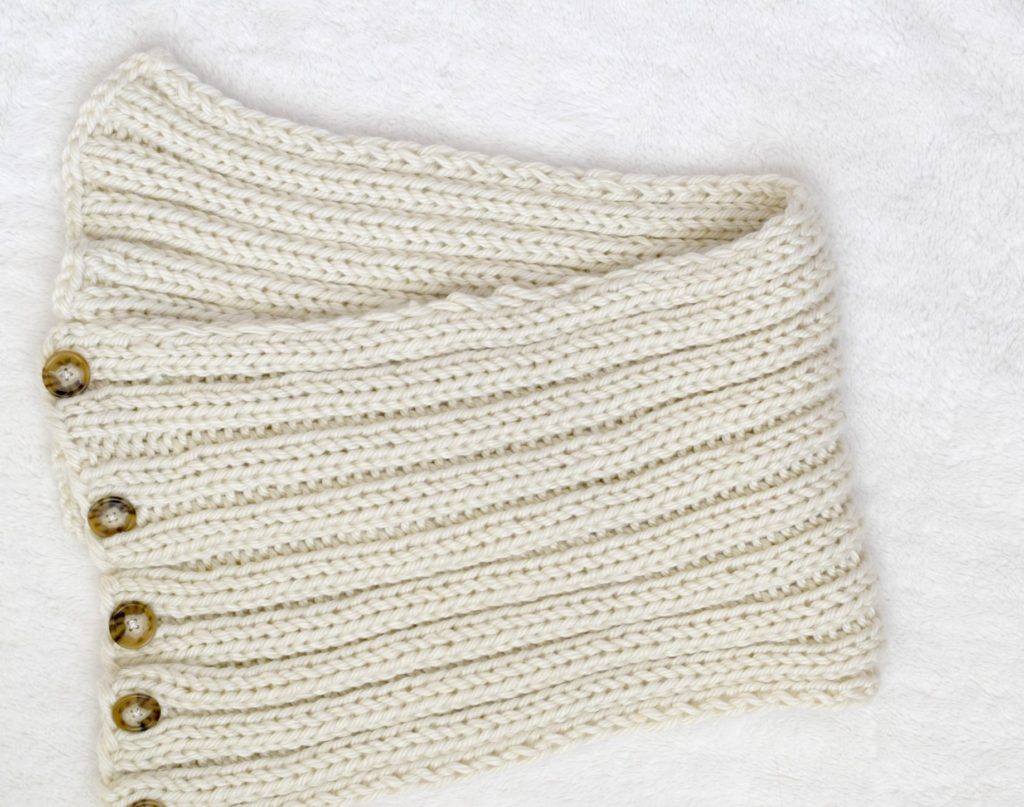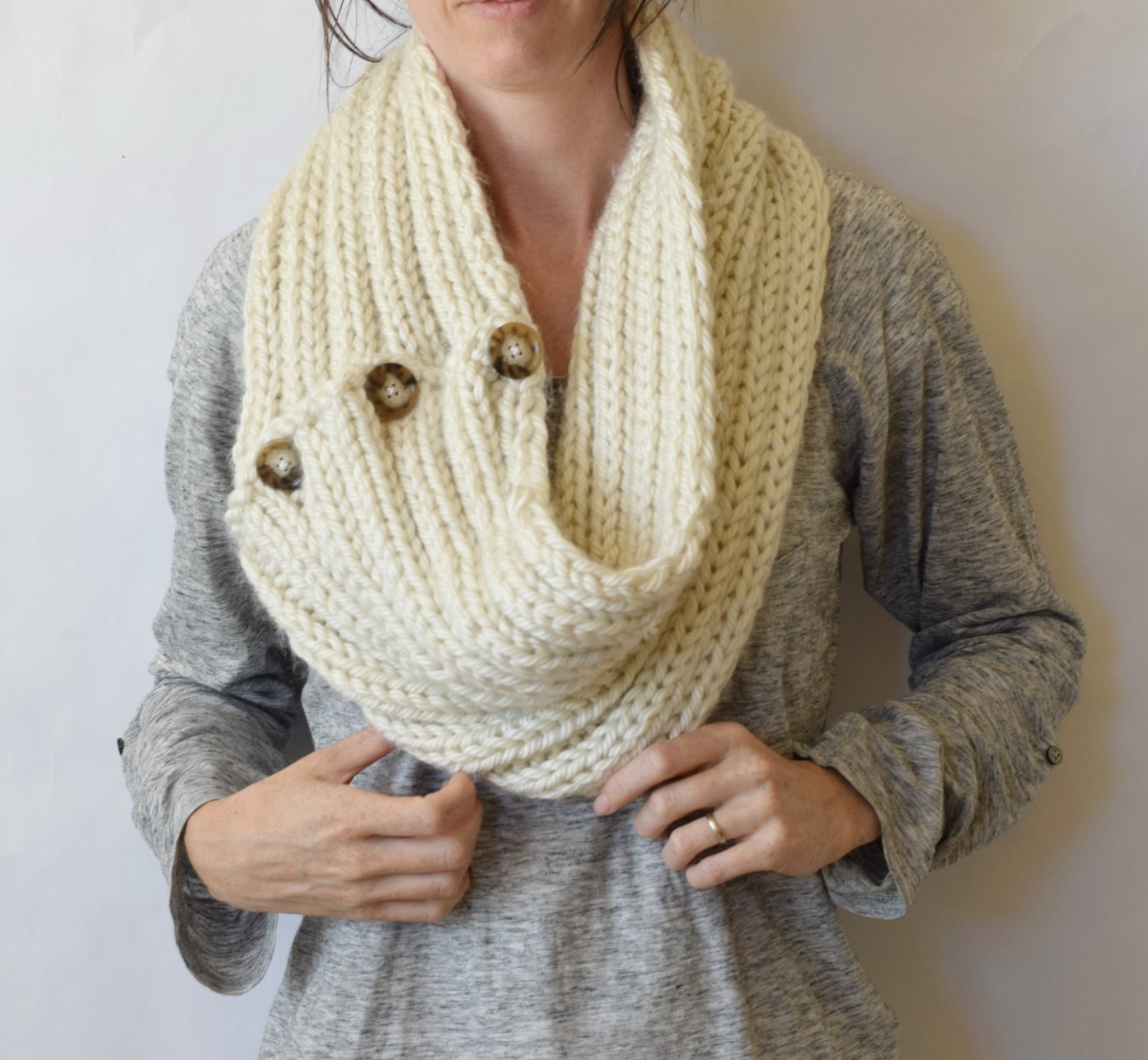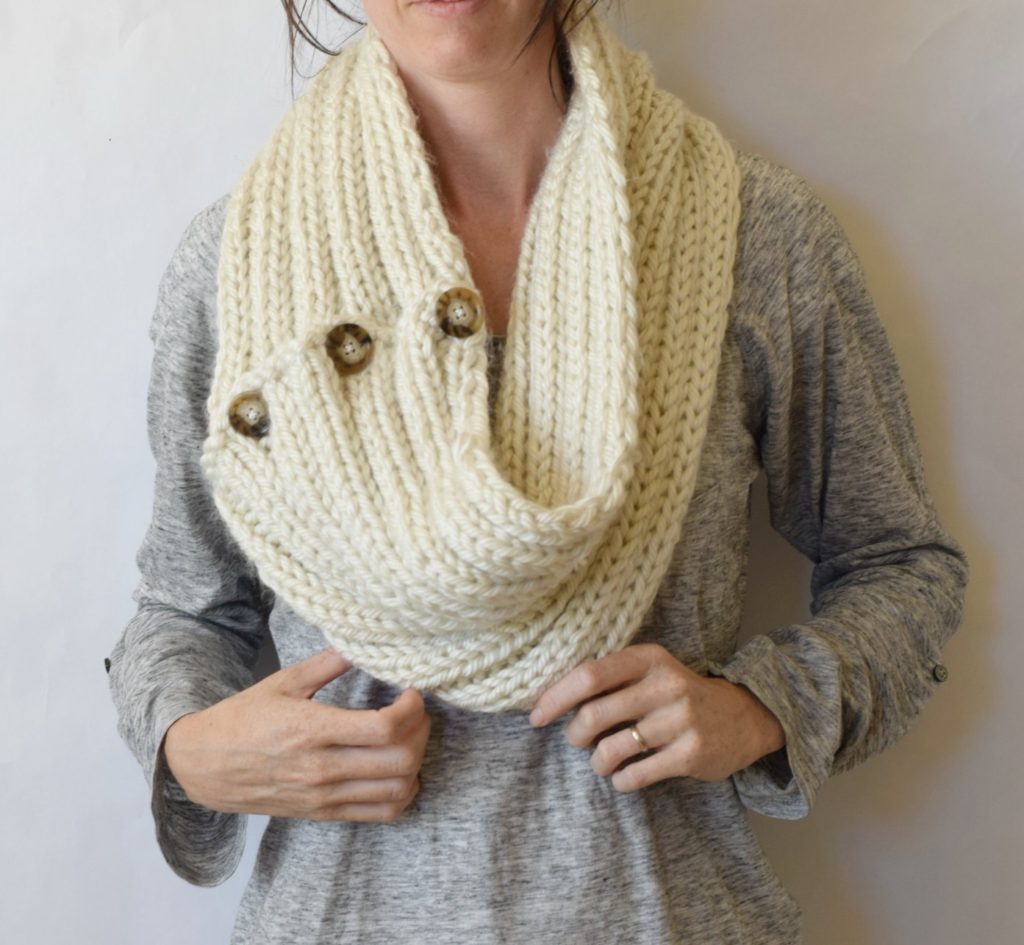 Option 2:
Place three buttons as pictured below. Place a button on the top and bottom of one end, and then a third button 12″ inches in from the top button.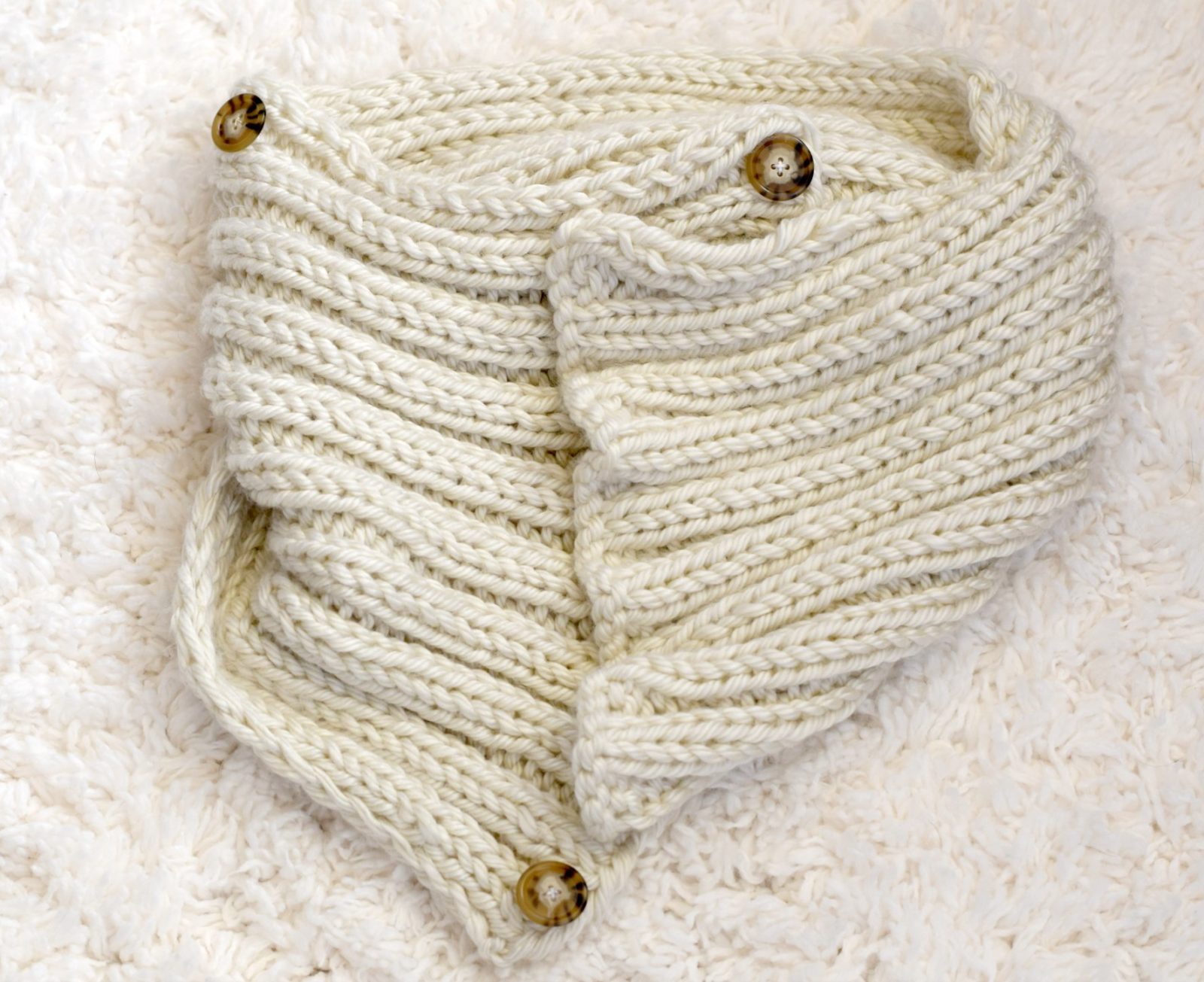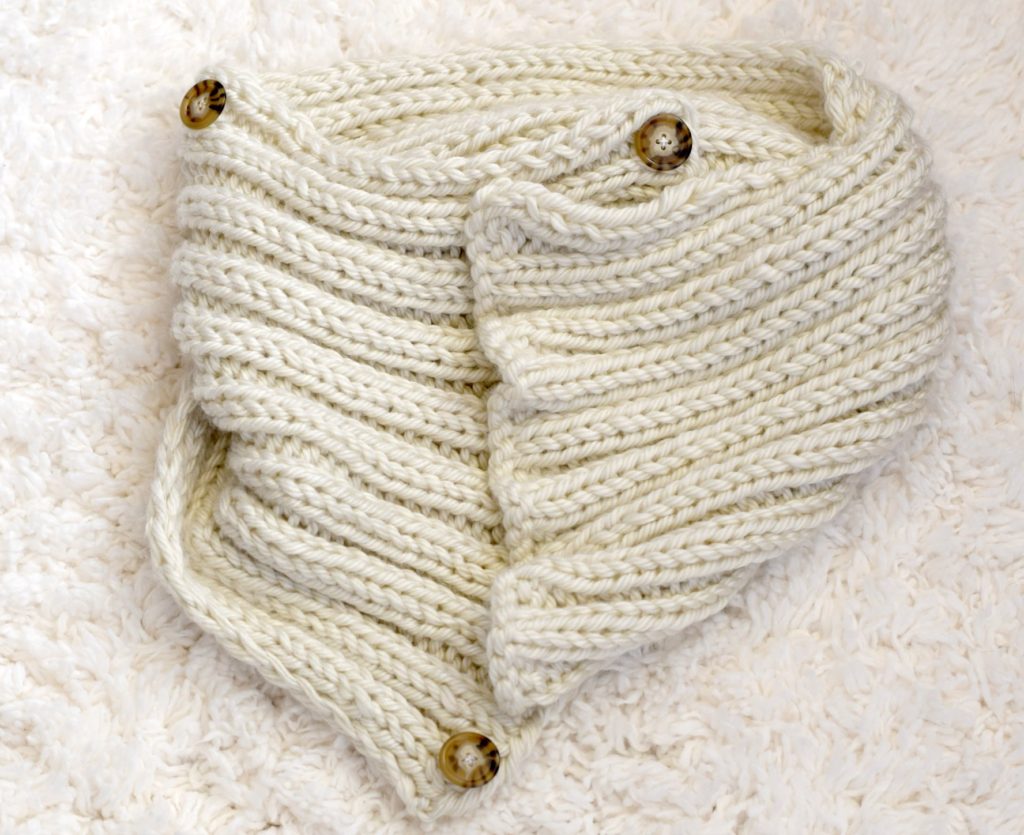 Here's the look with the three buttons: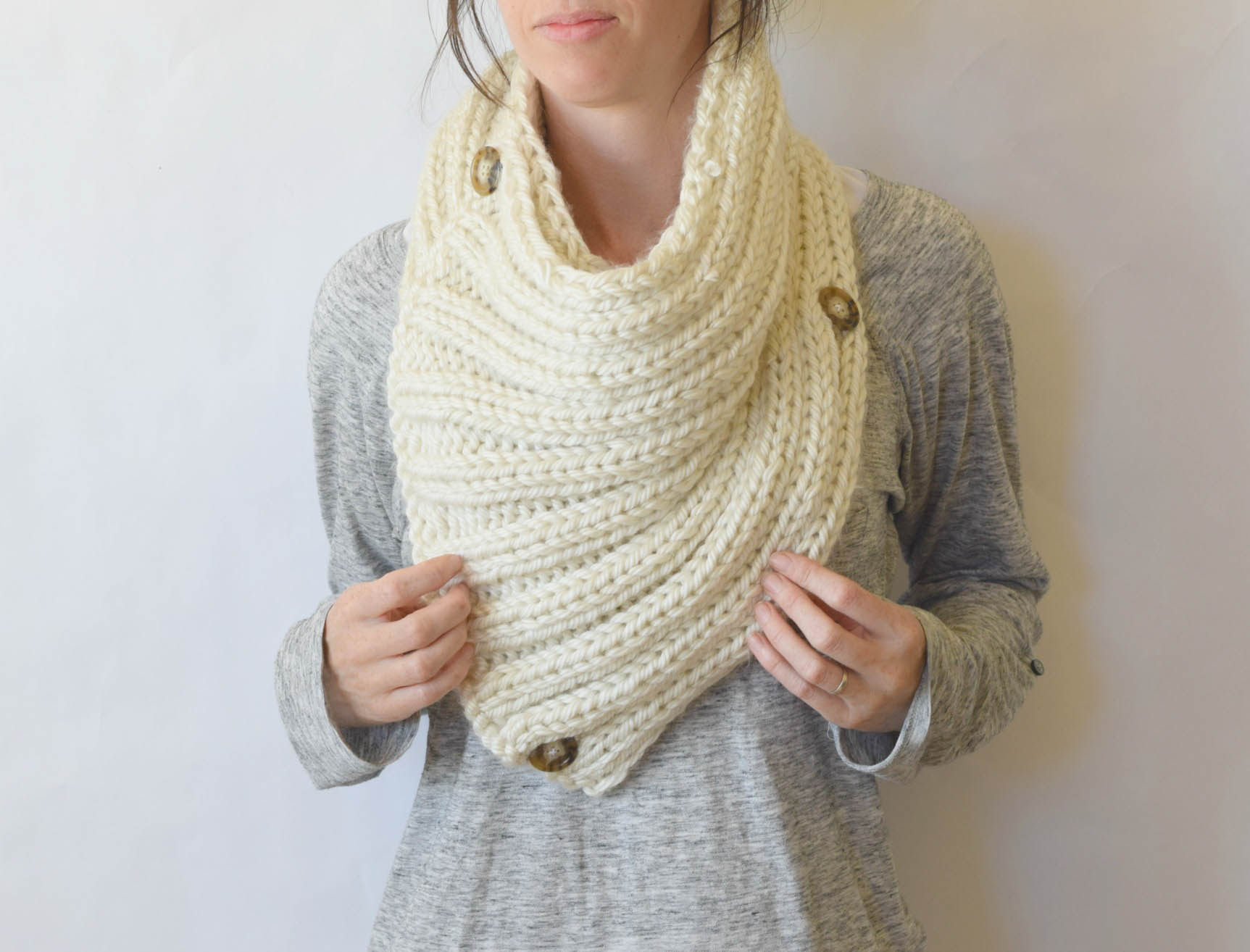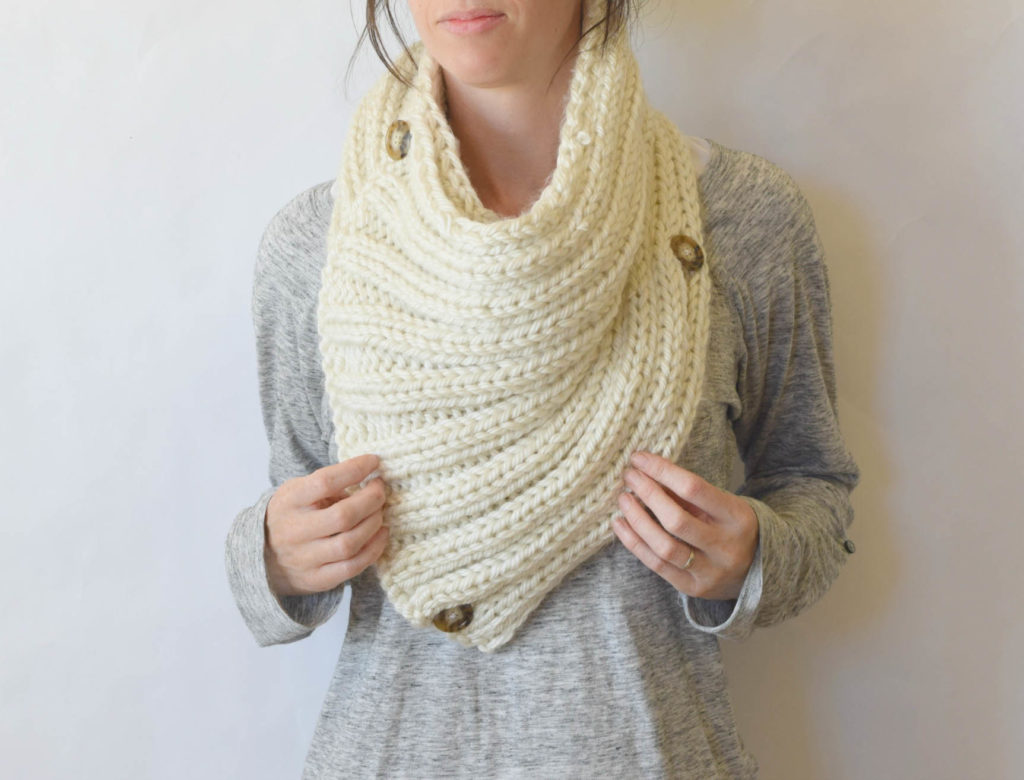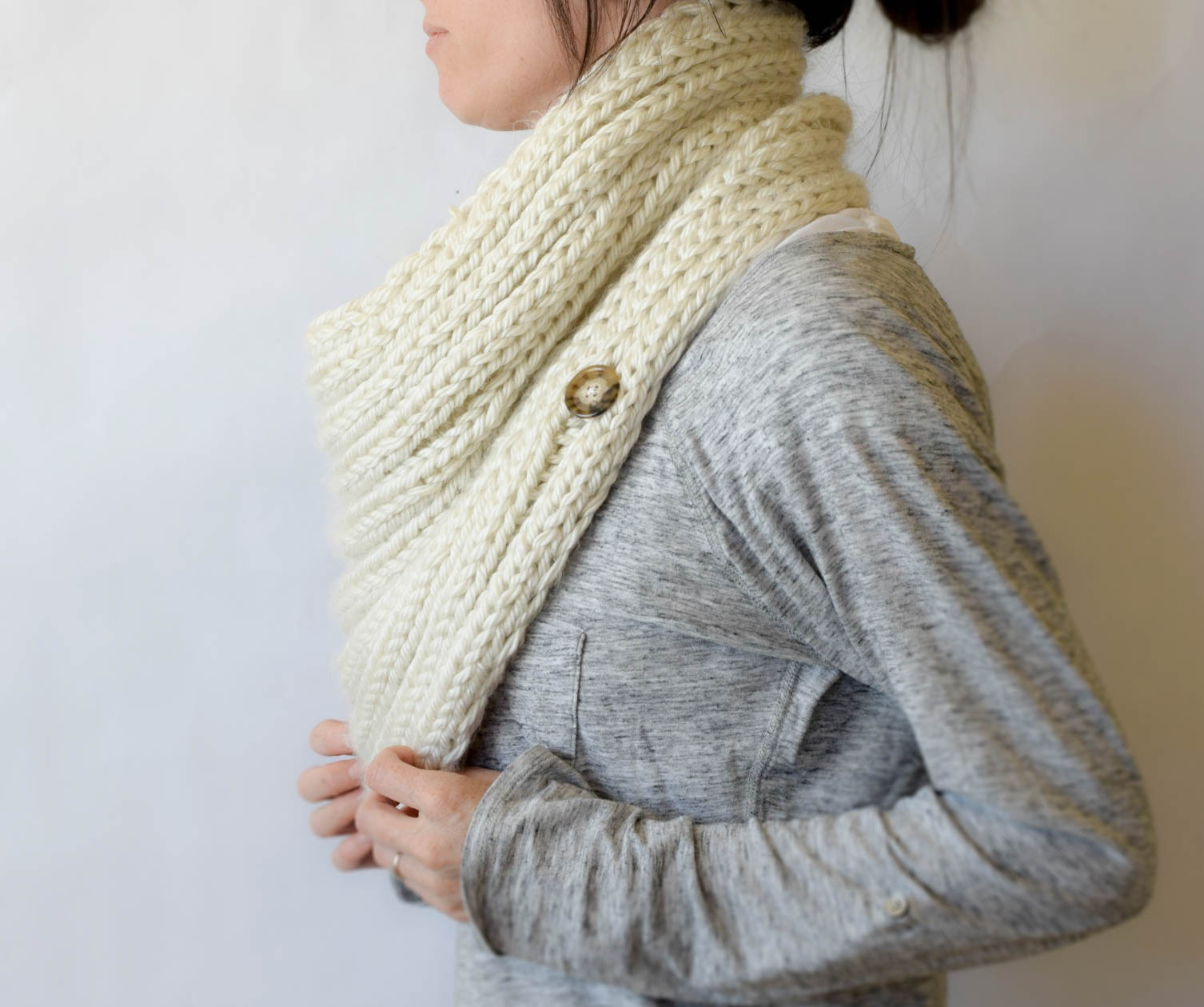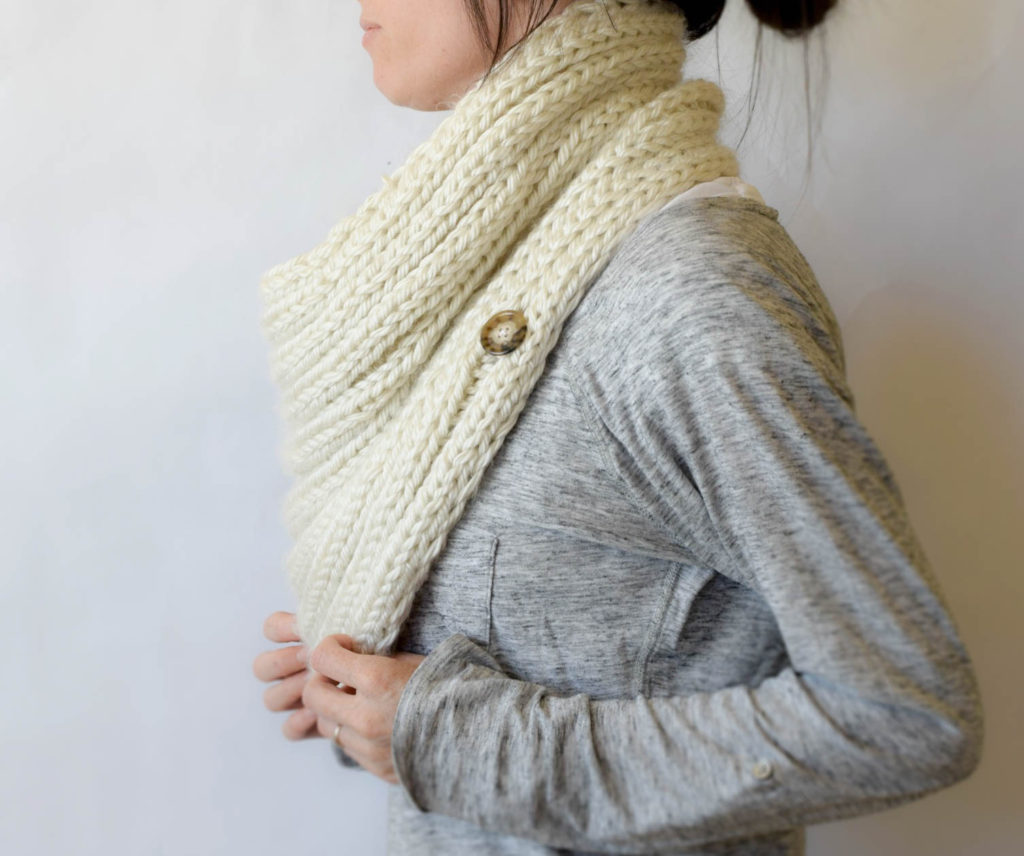 What do you think? Which way would you wear it?
If you make one, I'd love to hear about it on my Facebook page, or feel free to share a picture on Instagram (tag me @mamainastitch).
I hope you've enjoyed this project! Happy GIANT knitting.
I'm going to put a blanket around my neck now and pretend it's a scarf. Just kid'n!
xo
Jessica