Traveling Knit Afghan Square 14 – Mesh Square

This is one of the most special projects that I've had the opportunity to work on! Today I'm sharing the pattern for square #14 of the Traveling Afghan (full blanket pattern HERE click on each square for individual patterns) (kit here). You've probably heard about it on Facebook and Instagram, but if you haven't heard about it yet, let me give you an introduction! You can see the full, free pattern for my square below (it's a mesh stitch) or you can purchase the Etsy printable version here.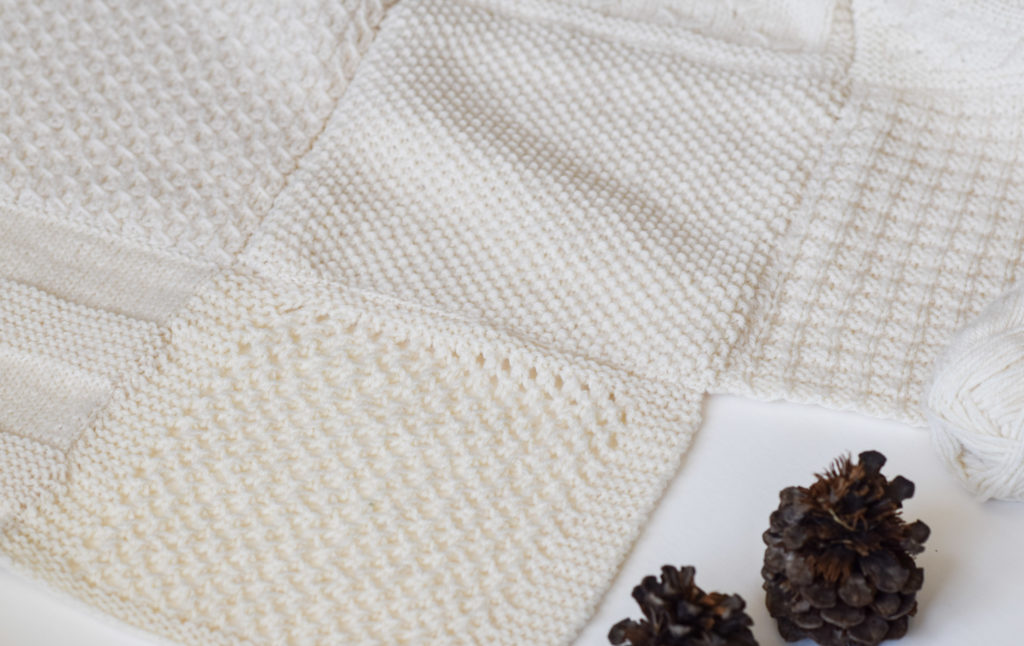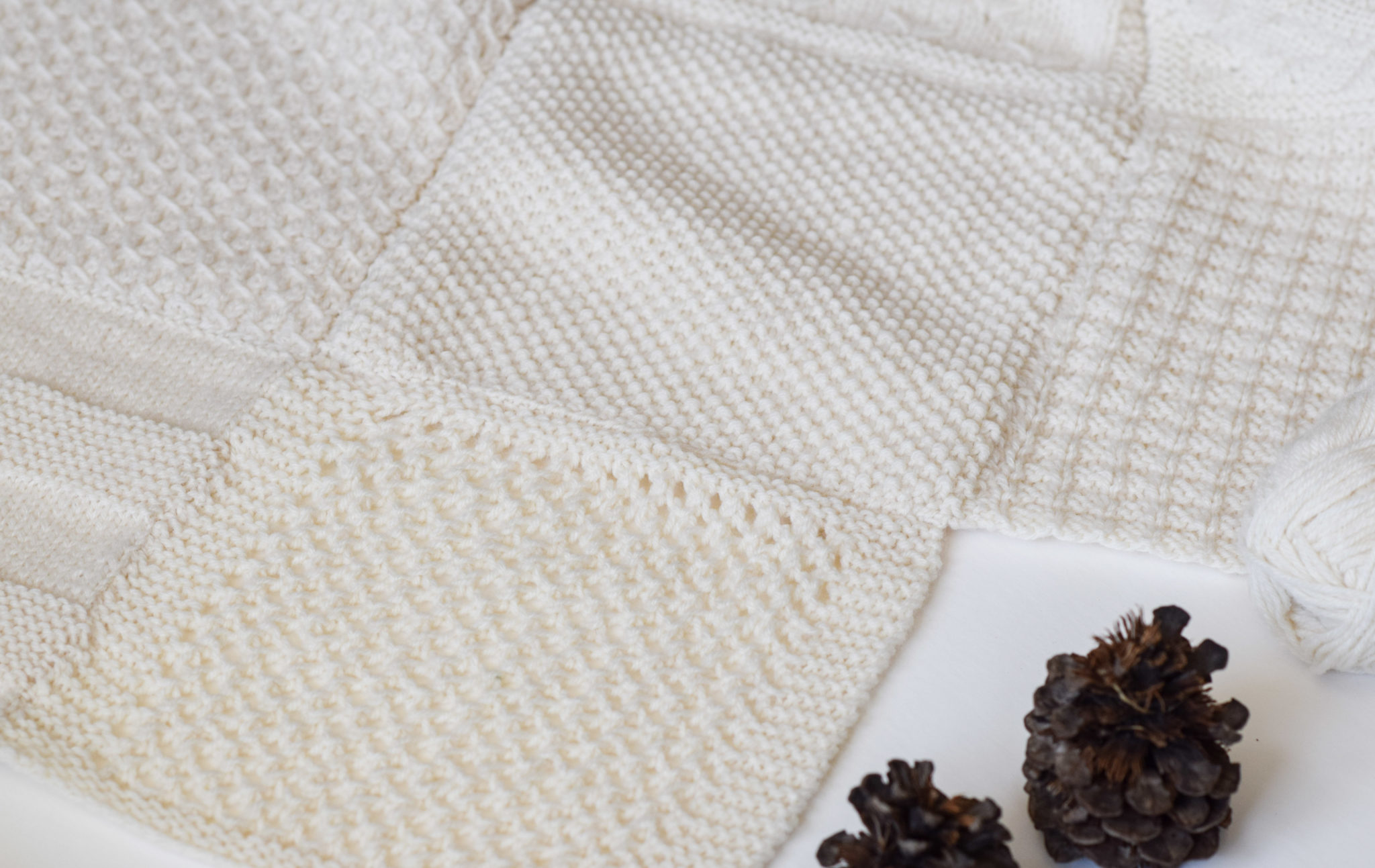 This blanket is comprised of 25 knit squares, each designed by a different blogger or designer. The first square was knit by Alexi from Two of Wands in New York City, and from there, this blanket has traveled to each designer to add our square! It's such a fun project because you get to try out a variety of stitches while making a stunning piece. The mesh stitch that I chose for my square is a personal favorite. I've used it before in the Eco Market String Bag, the Honeycombs Summer Scarf and the Merlot Alpaca Wrap (to name a few).
It's also part of the "My Life In Yarn" campaign by Lion Brand. Each of us (you included) has our own yarn story. Knitting and crochet mean different things to different people. For me personally, it is no longer just a hobby, but a way of life, a way to connect, a way to unwind and be creative. What started out as something to keep me feeling accomplished while raising a little baby at home has become so much more. Everyday I am so grateful to work with wonderful people, hear from readers, and make these designs. The list goes on!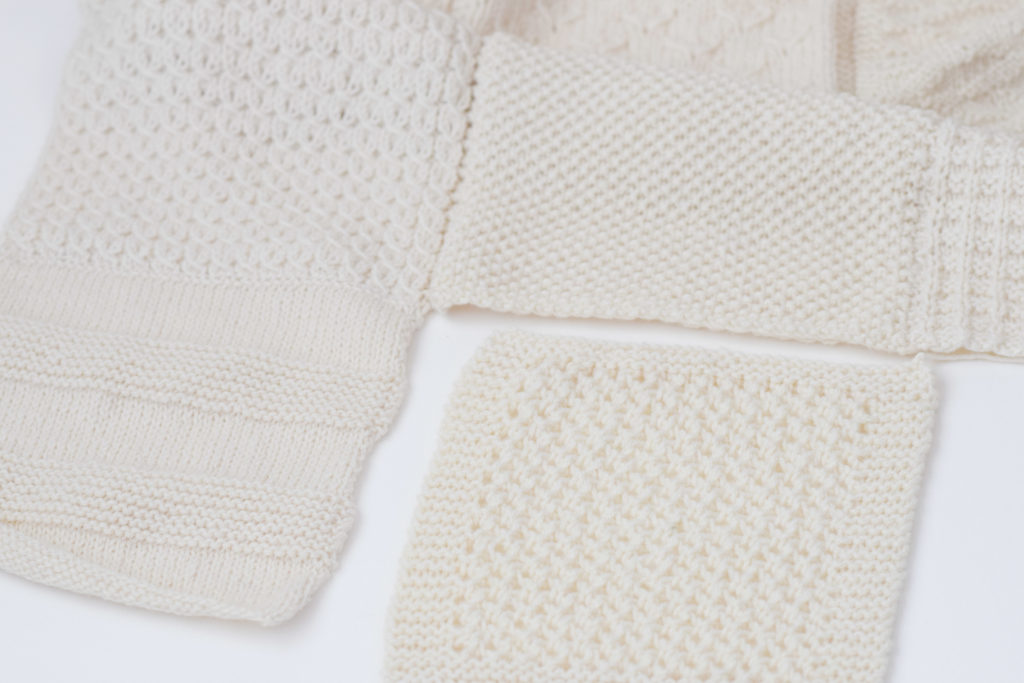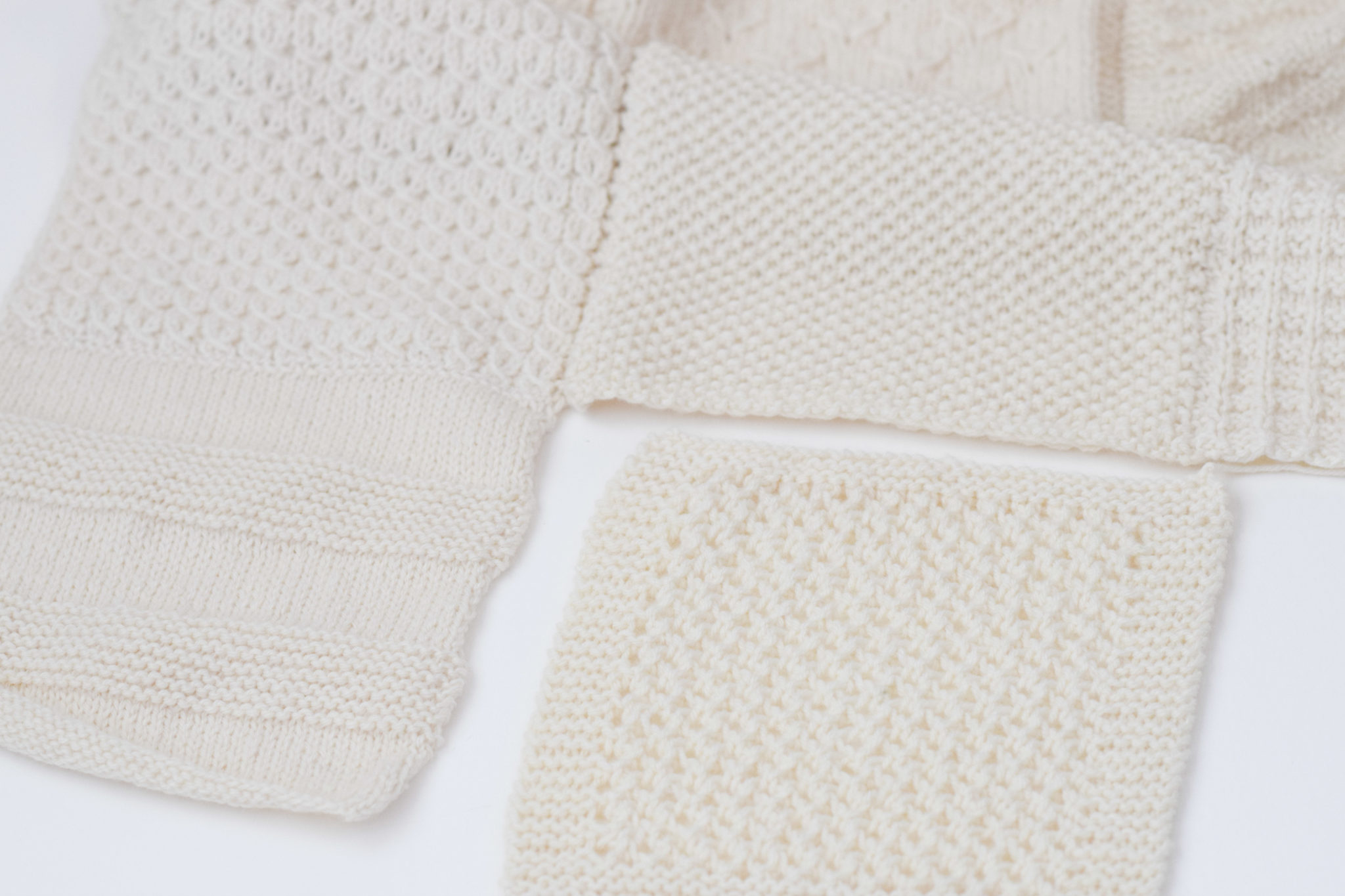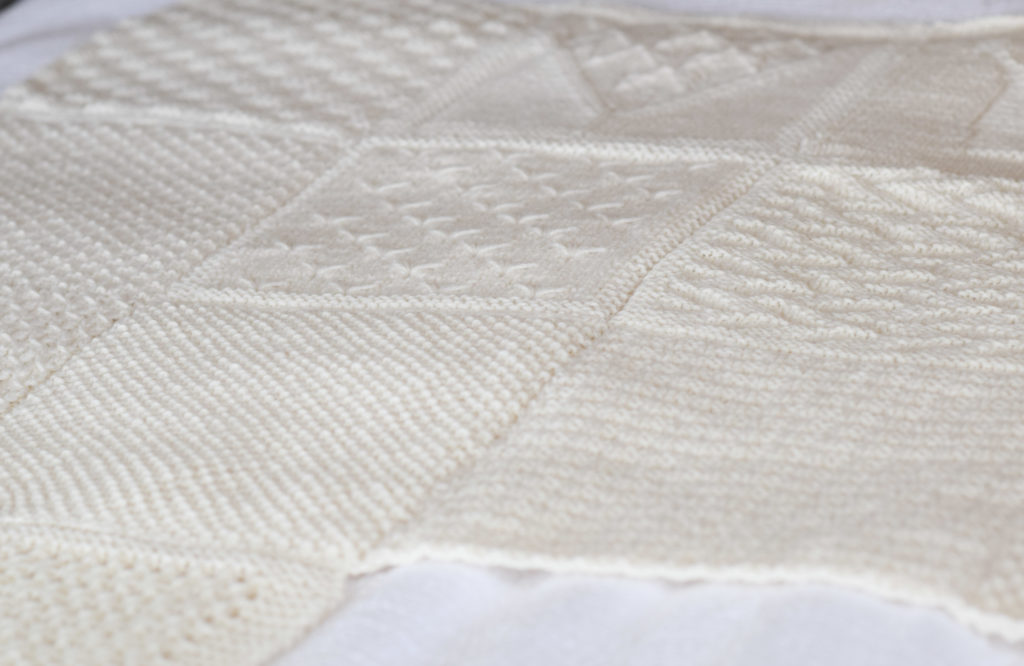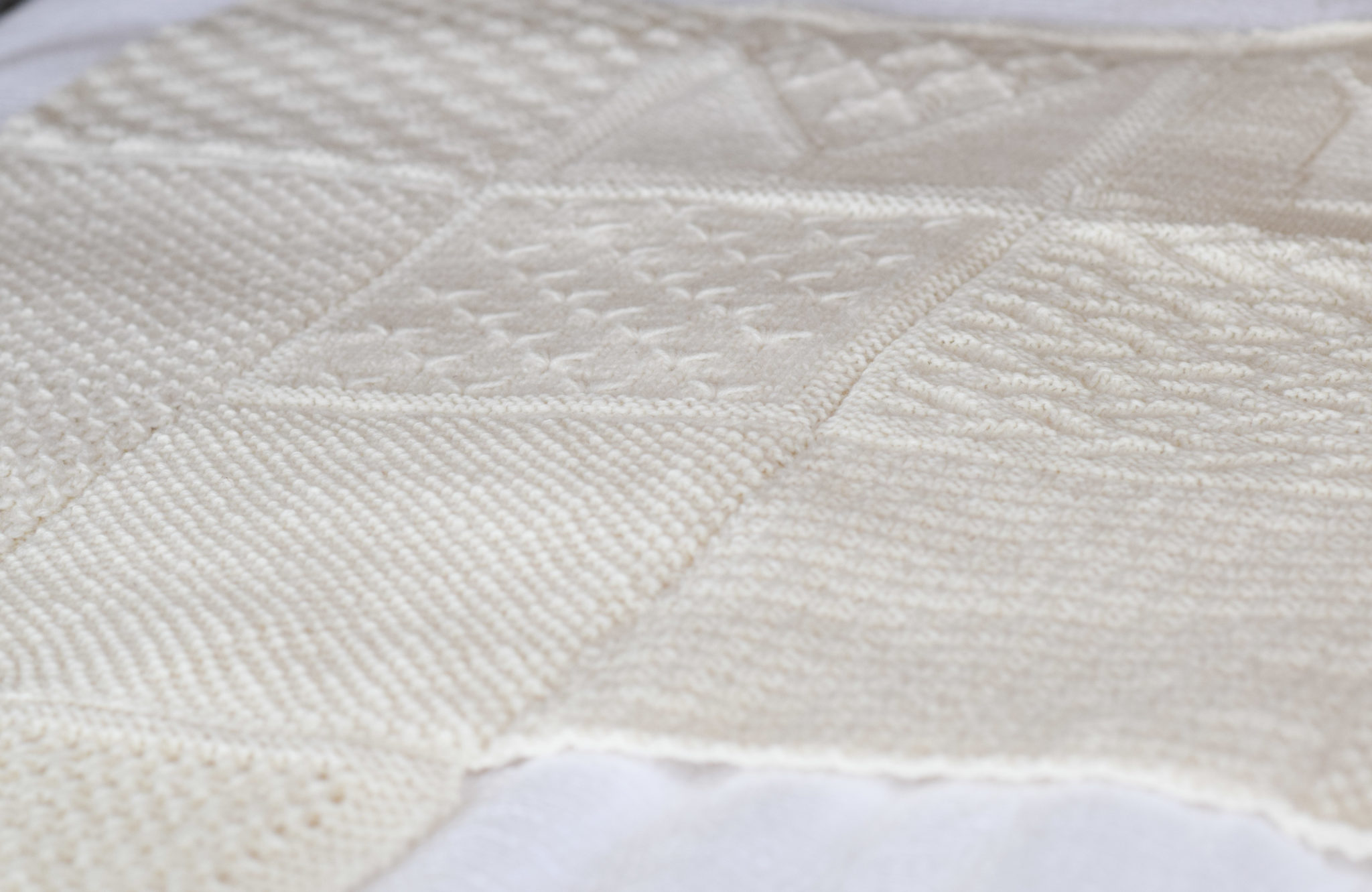 I learned to knit before I learned to crochet because I loved the look of knitting, particularly for garments. To this day, I still enjoy simple, pretty stitches, so this mesh is right up my ally! I now appreciate both knitting and crochet equally, both for different reasons.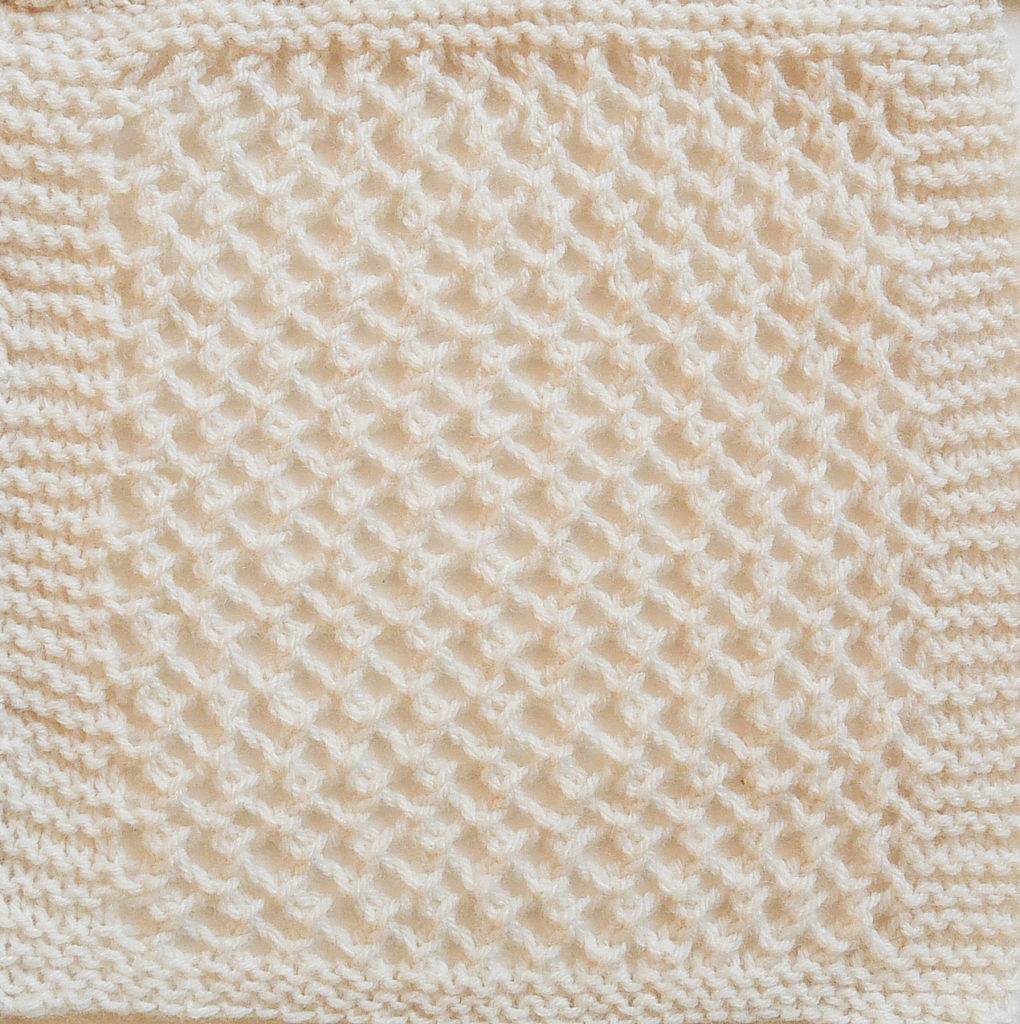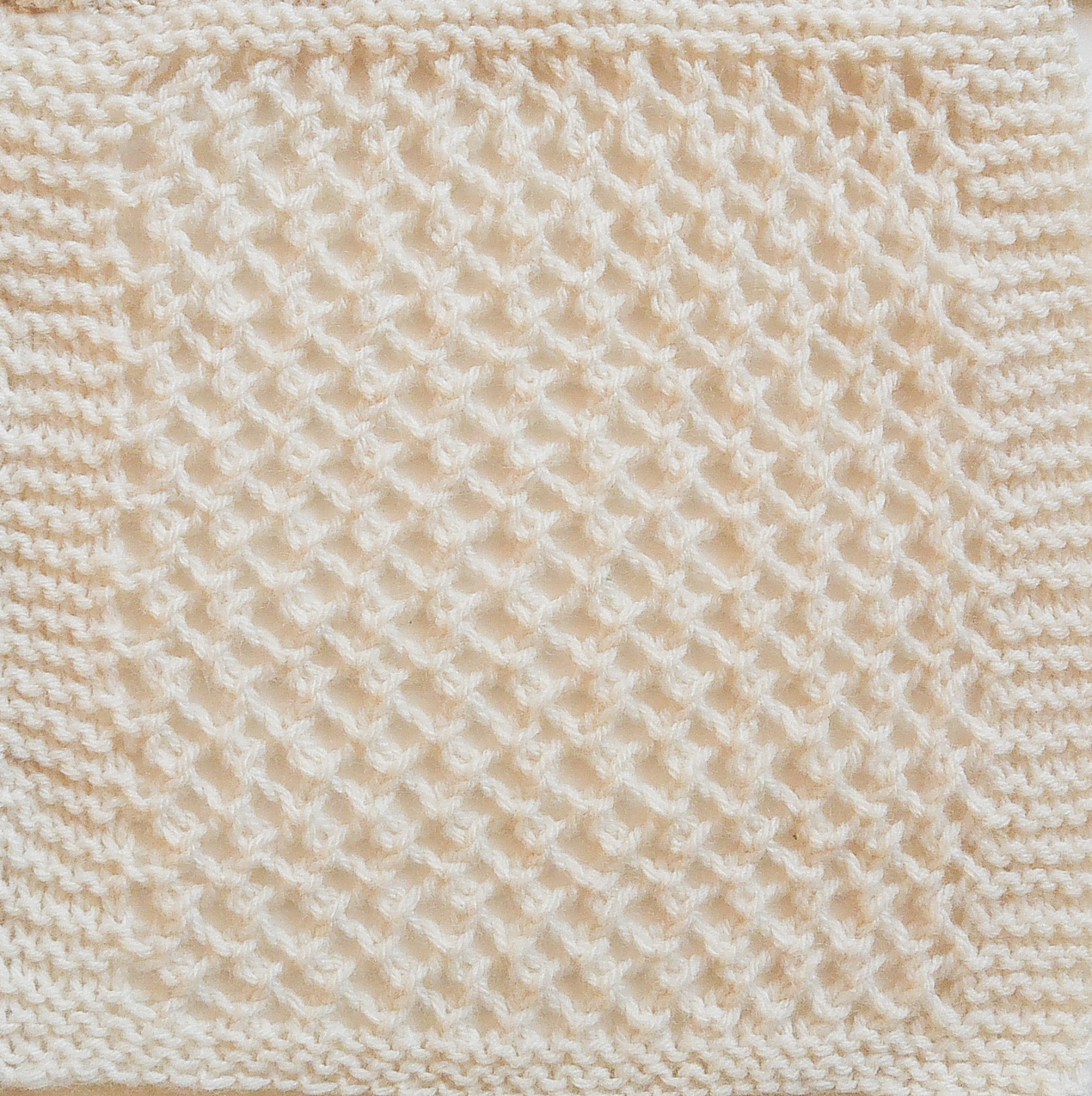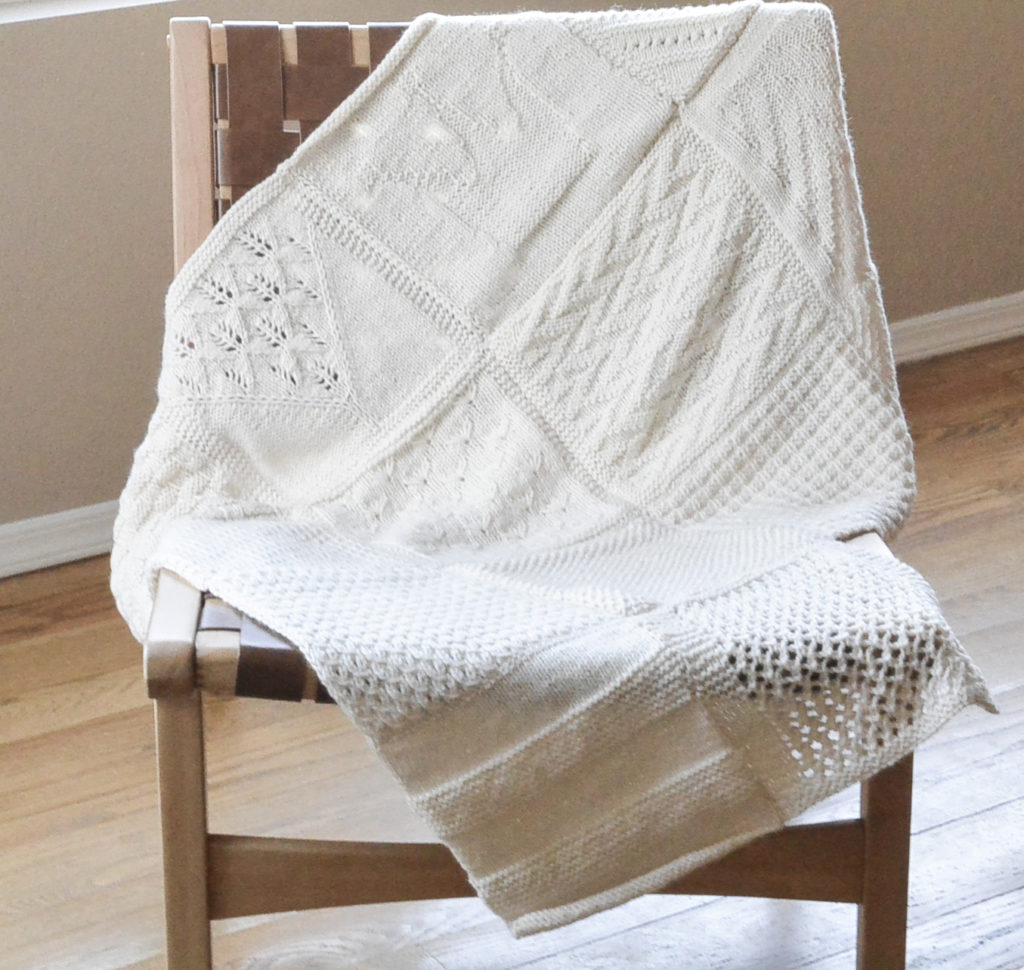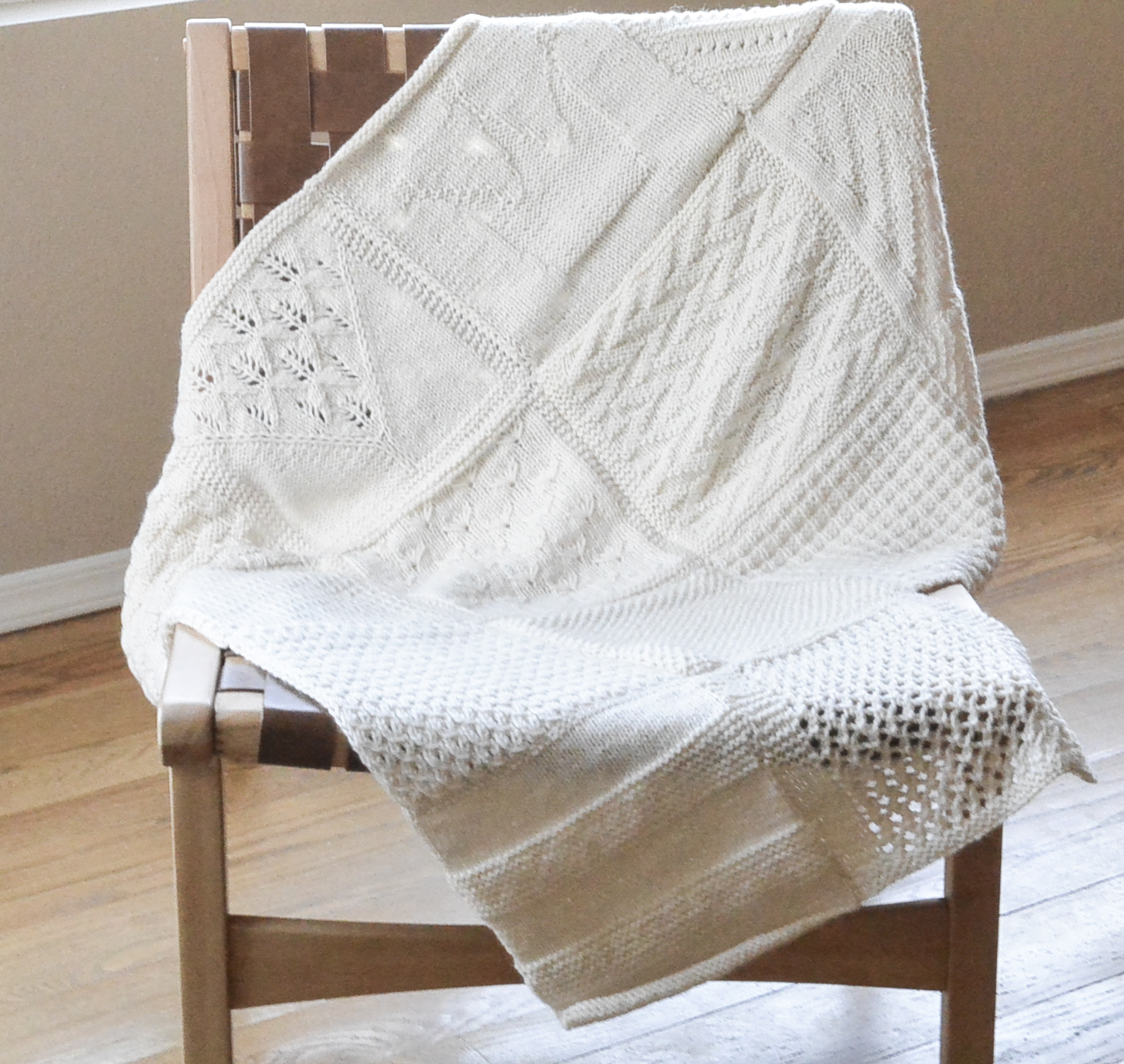 Here's how you can participate:
1. Purchase a yarn kit for either the knit or crochet Traveling Afghan so you have everything you need. Note that you do not need to purchase a kit to join – you're welcome to use any yarn you like, including what you already have in your stash! You'll need worsted weight yarn and size US 8 (5mm) knitting needles or a J/10 (6mm) crochet hook.
2. Visit this page (here) for the itineraries of the afghans below along with the master list of all designers and links to their sites so you can follow along as they travel around the world and new patterns get released.
3. Follow the designers on social media to get updates on their pattern releases and learn about their maker journeys. There may even be some giveaways to enter!
And here's the list of designer blogs where you can find the squares as they are released:
#1 – 1/1-1/13 – New York City, USA – Alexandra Tavel of Two of Wands
#2 – 1/15-1/28 – Veliko Tarnovo, Bulgaria – Sandra Gutierrez of Nomad Stitches
#3 – 1/29-2/11 – Dublin, Ireland – Katie Moore of The Queen Stitch
#4 – 2/12-2/25 – Nova Scotia, Canada – Kelly Brooks of Knitbrooks
#5 – 2/26-3/10 – Alberta, Canada – Stephanie Lau of All About Ami
#6 – 3/11-3/24 – Alberta, Canada – Chantal Miyagishima of Knitatude
#7 – 3/25-4/7 – BC, Canada – Christie Bodden of Christie Bodden Designs
#8 – 4/8-4/21 – Oregon, USA – Makenzie Alvarez of Hanks and Needles
#9 – 4/22-5/5 – California, USA – Phanessa Fong of Designs by Phanessa
#10 – 5/6-5/19 – California, USA – Angie Bivins of Whistle & Wool
#11 – 5/20-6/2 – California, USA – Jane Tsou of Gorilla Knits
#12 – 6/3-6/16 – Nevada, USA – Chenoa Wilcox of jellyKNITTING
#13 – 6/17-6/30 – Utah, USA – Rachel Misner of Evelyn & Peter
#14 – 7/1-7/14 – Colorado, USA – Jessica Potasz of Mama in a Stitch
#15 – 7/15-7/28 – Kansas, USA – Jerica Tompkins of Yarn Hook Needles
#16 – 7/29-8/11 – Kansas, USA – Mary Lee of Fifty Four Ten Studio
#17 – 8/12-8/25 – Minnesota, USA – Kaitlin Barthold of Originally Lovely
#18 – 8/26-9/8 – Minnesota, USA – Julia Anastasi of Northern Loop Knitwear
#19 – 9/9-9/22 – Winona, MN, USA – Trista Ziemendorf of While They Dream
#20 – 9/23-10/6 – Illinois, USA – Heidi Gustad of Hands Occupied
#21 – 10/7-10/20 – Illinois, USA – Jewell Washington of Northknits
#22 – 10/21-11/3 – Michigan, USA – Destiny Meyer of Knifty Knittings
#23 – 11/4-11/17 – Virginia, USA – Nathan Bryant of Loop N Threads
#24 – 11/18-12/1 – Rhode Island, USA – Jake Kenyon of Kenyarn
#25 – 12/2-12/16 – New Jersey, USA – Vanessa Coscarelli Black of Vanessa Knits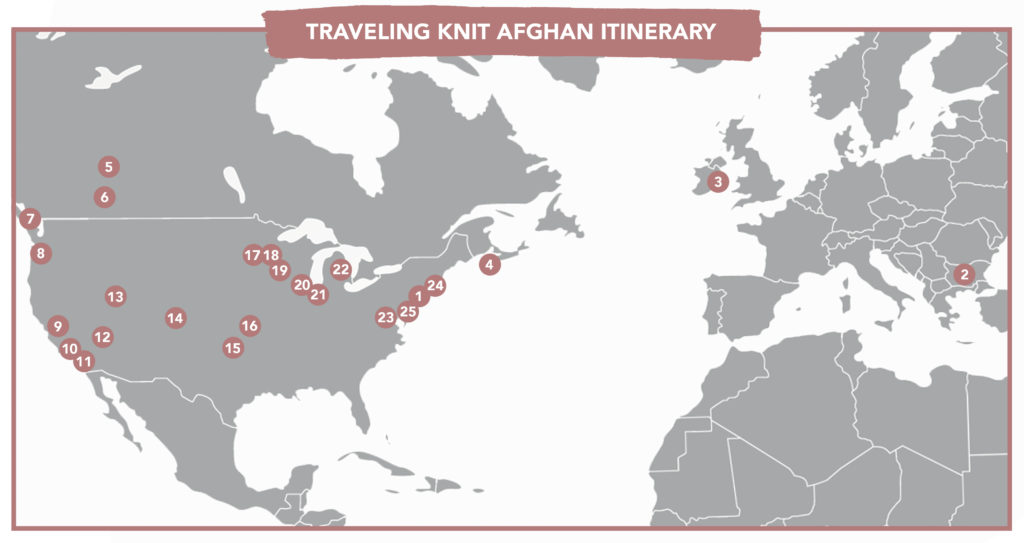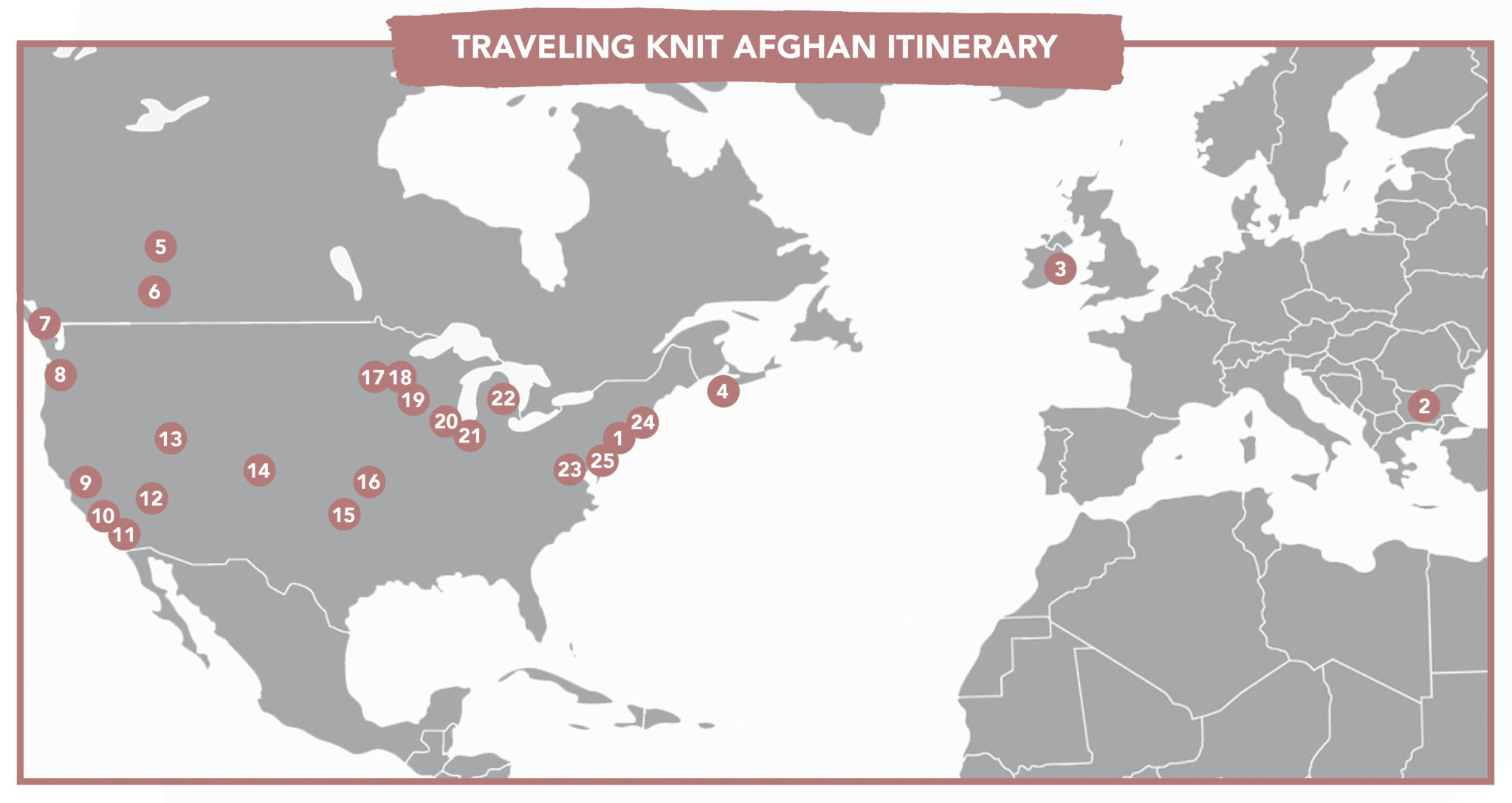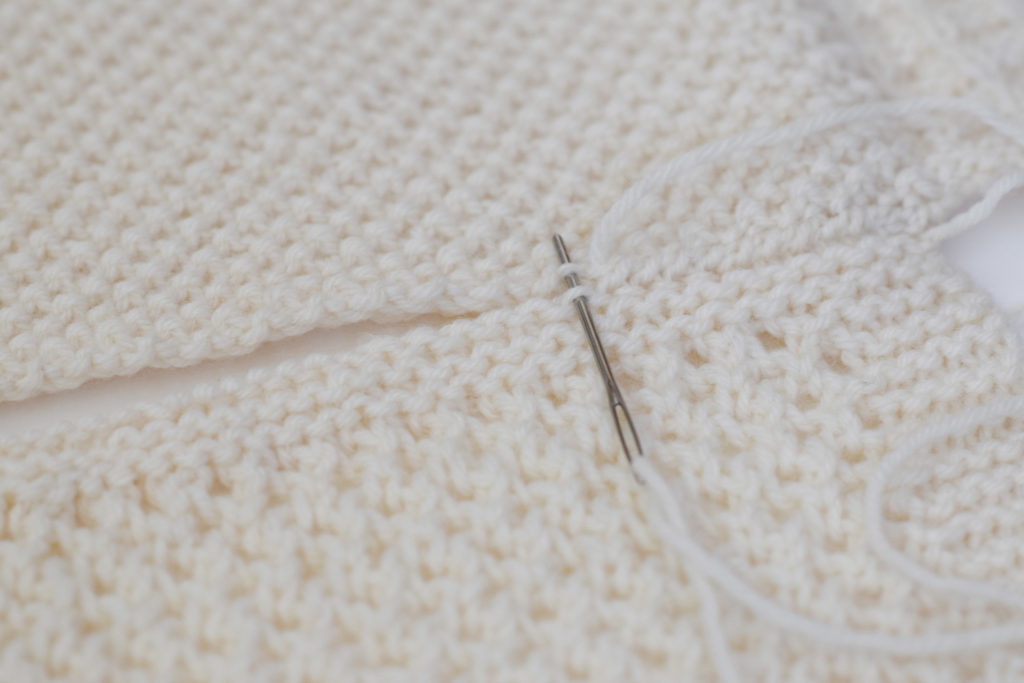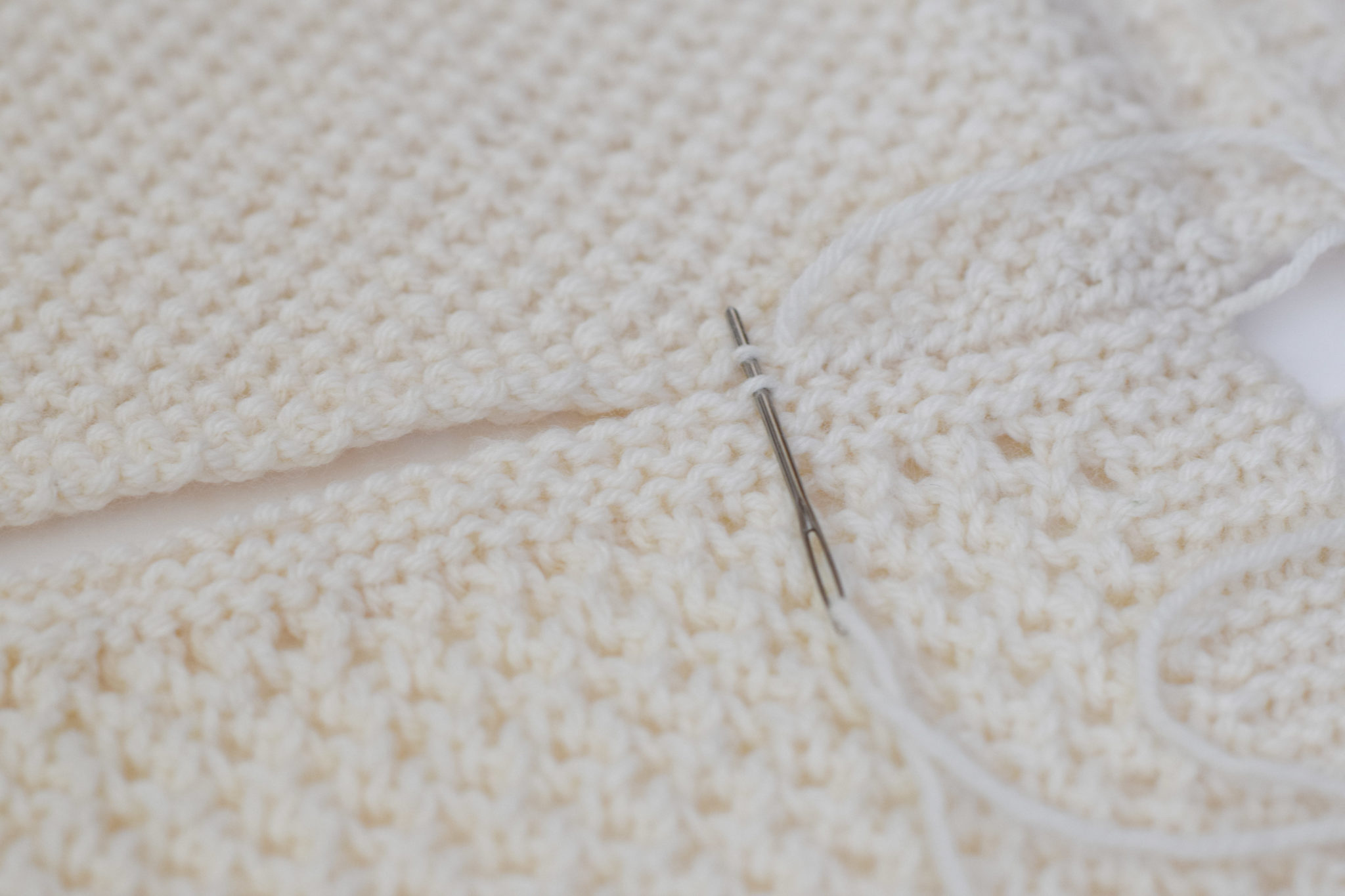 My square is a simple mesh pattern that only uses knit stitches! You'll work some yarn overs and decreases as well. It's one of my personal favorite knit stitches. I hope you enjoy it!
You can see the free pattern below, or you may purchase this square pattern on Etsy as a printable for $2.00. Please note, the pattern is for this square ONLY, and not the entire blanket. 🙂
Description:
This square features a beautiful mesh stitch that's super simple with a four row repeat. I'm excited for this square to add even more texture and dimension to the gorgeous Traveling Knit Afghan!
Materials:
1 Lion Brand Yarn Wool Ease in Fisherman (85 g/skein)
Square pattern uses approximately 32 g
US Size 8, 5.0 mm knitting needles
Stitch markers (optional)
Scissors
Size:
10" X 10" after blockingTapestry needle to weave in ends
Gauge:
Approximately 14 sts & 24 rows of garter stitch in 4" x 4" before blocking
Pattern Notes:
This square is worked from the bottom up. It features an easy garter stitch border with a simple mesh worked throughout the center. Optional stitch markers are used to assist with defining the borders.
Abbreviations (US) & Skills:
k -knit
yo – yarn over
K2tog – knit two stitches together (decrease)
pm – place marker
st – stitch
sts – stitches
Traveling Afghan Square #14
Cast on 36 sts
Stitch count remains the same throughout the pattern
Rows 1 – 6 K each st across the row
Row 7 K5, pm, *k2tog, yo; repeat from * to last 5 sts, pm, k5 (note: don't miss the final yarn over before placing your marker!)
Row 8 K each st across the row
Row 9 K5 to stitch marker, *yo, k2tog; repeat from * to stitch marker, k5
Row 10 K each st across the row
Rows 11 – 58 Repeat rows 7 – 10, in that order, or until piece measures approximately 9" long (Simply use stitch markers in row 7 to help you define the location of the borders)
Rows 59 – 62 K each st across the row
Cast off and weave in ends.
Block to shape and size.
You're all finished!
With your tapestry needle and a length of yarn,
use a whip stitch in order to sew
the square onto seed stitch and
garter stitch fabric. Use the mattress
when working into the stockinette
portions of the prior square.
Enjoy!
If you liked this, you might also like: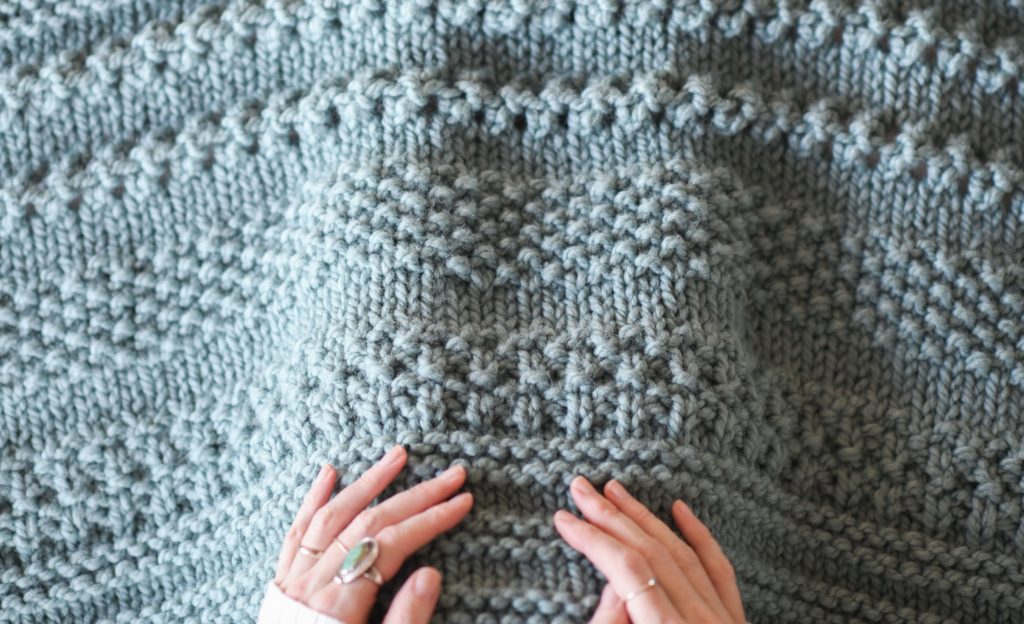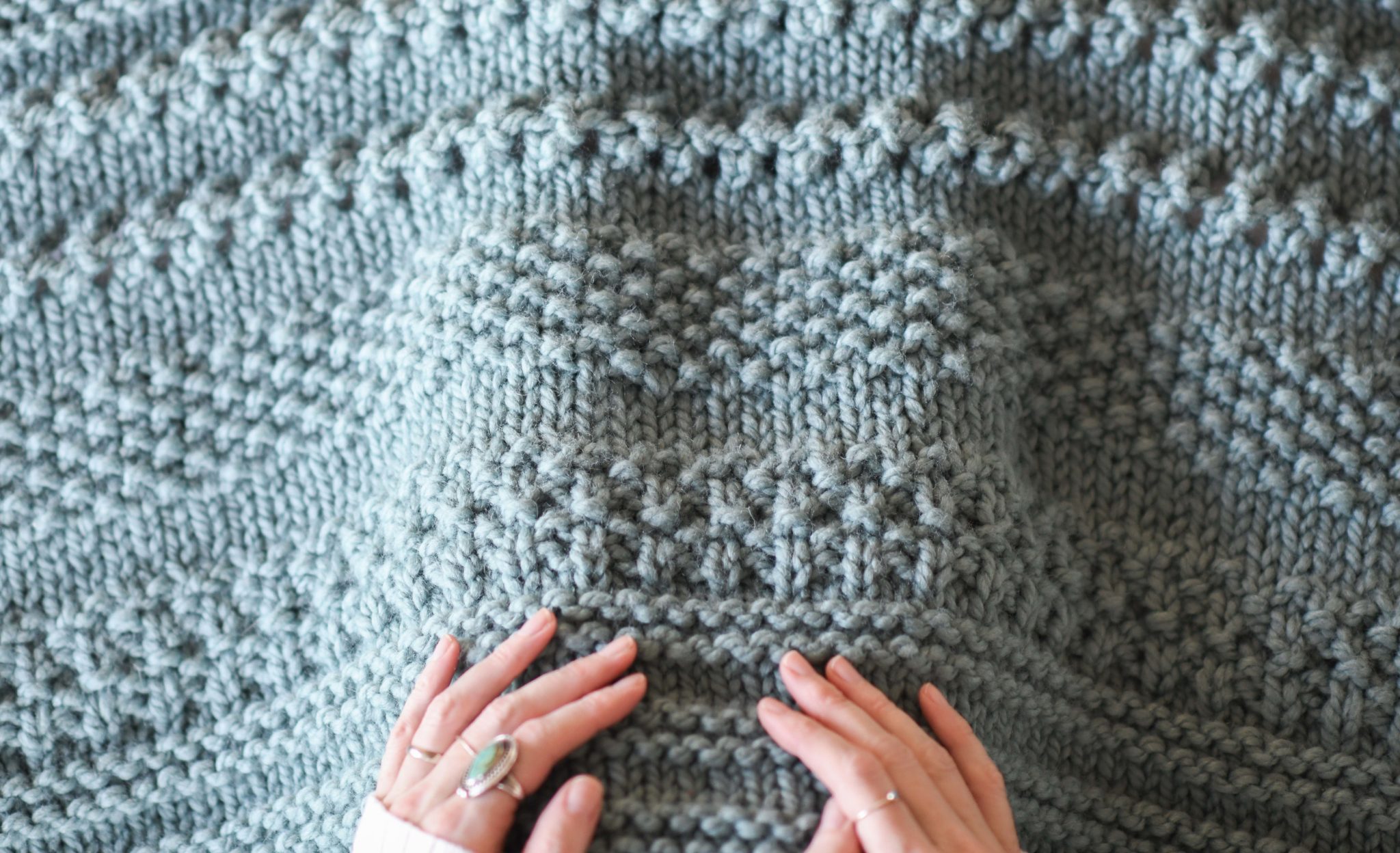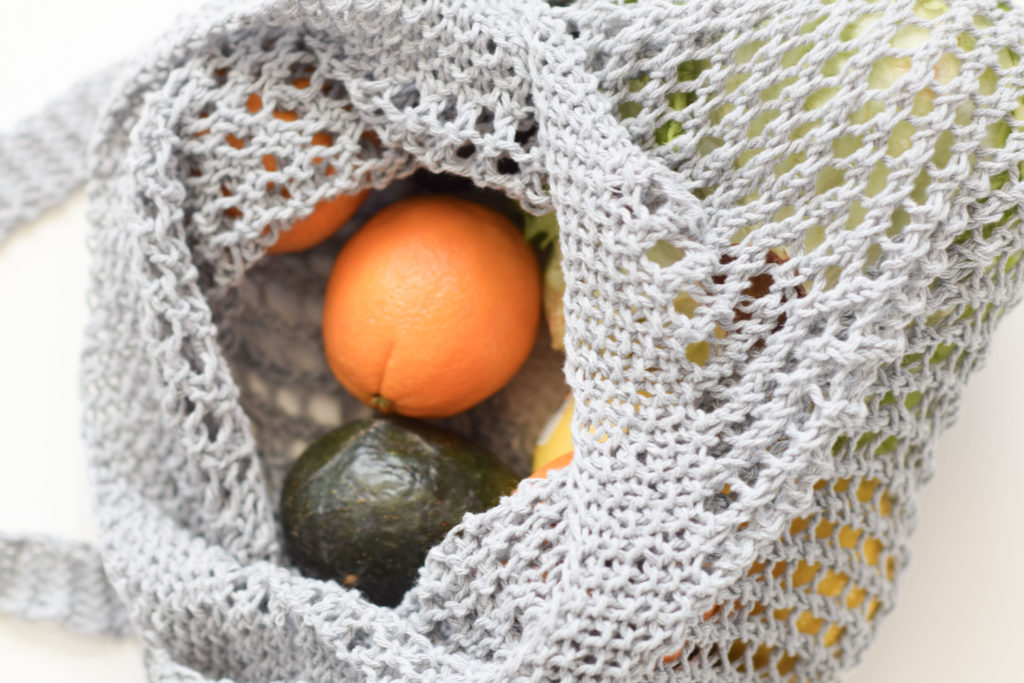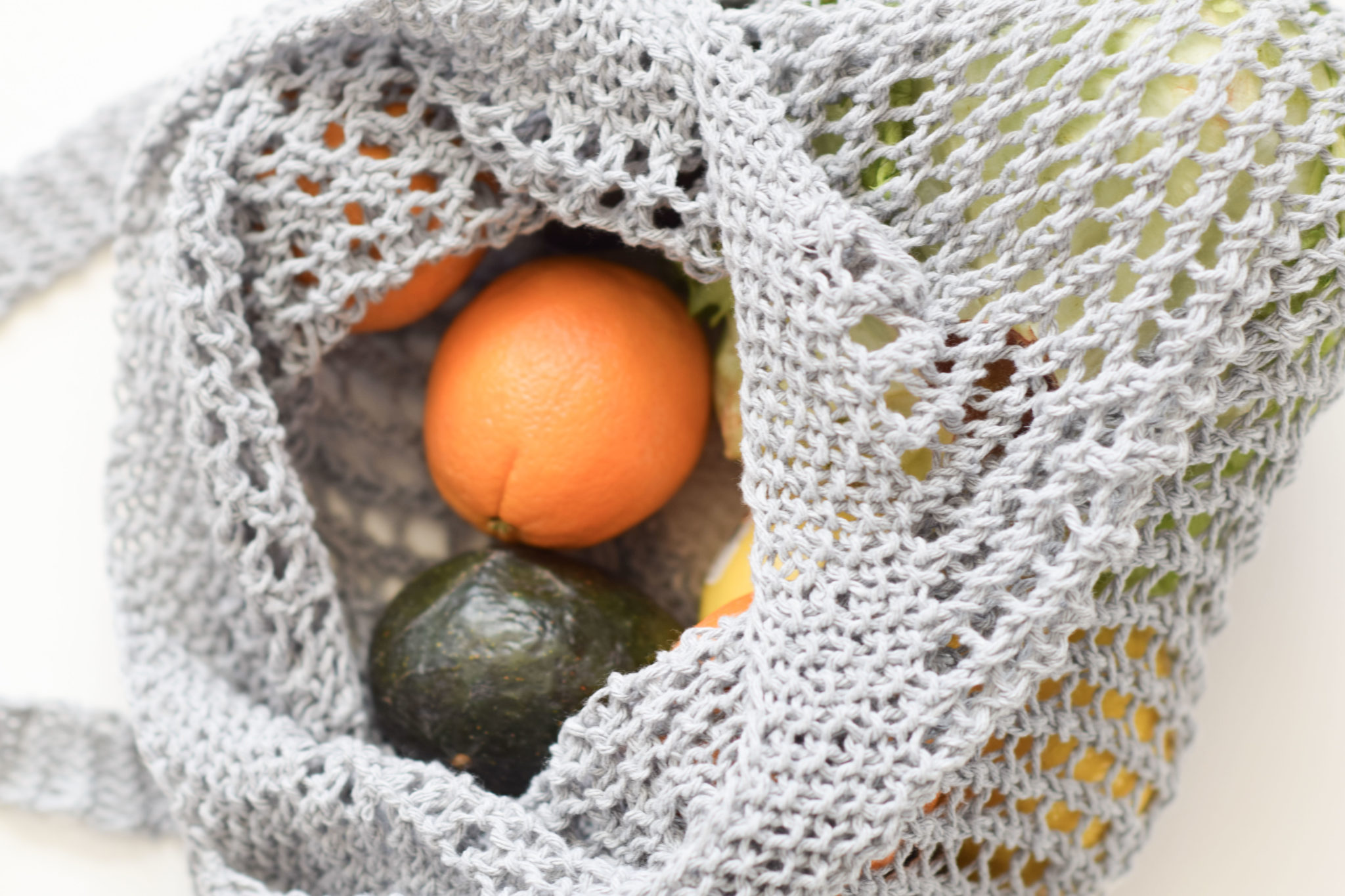 Thanks so much for stopping by, and thank you to Lion Brand and Alexi for putting this fun blanket project together!
I'd love to see your squares on Instagram. Be sure to use the hashtags #travelingknitafghan #mylifeinyarn & #lionbrandyarn, and tag me @MamaInAStitch!
XO,
Jessica