Five Minute Easy Blue Chicken Walnut Avo Salad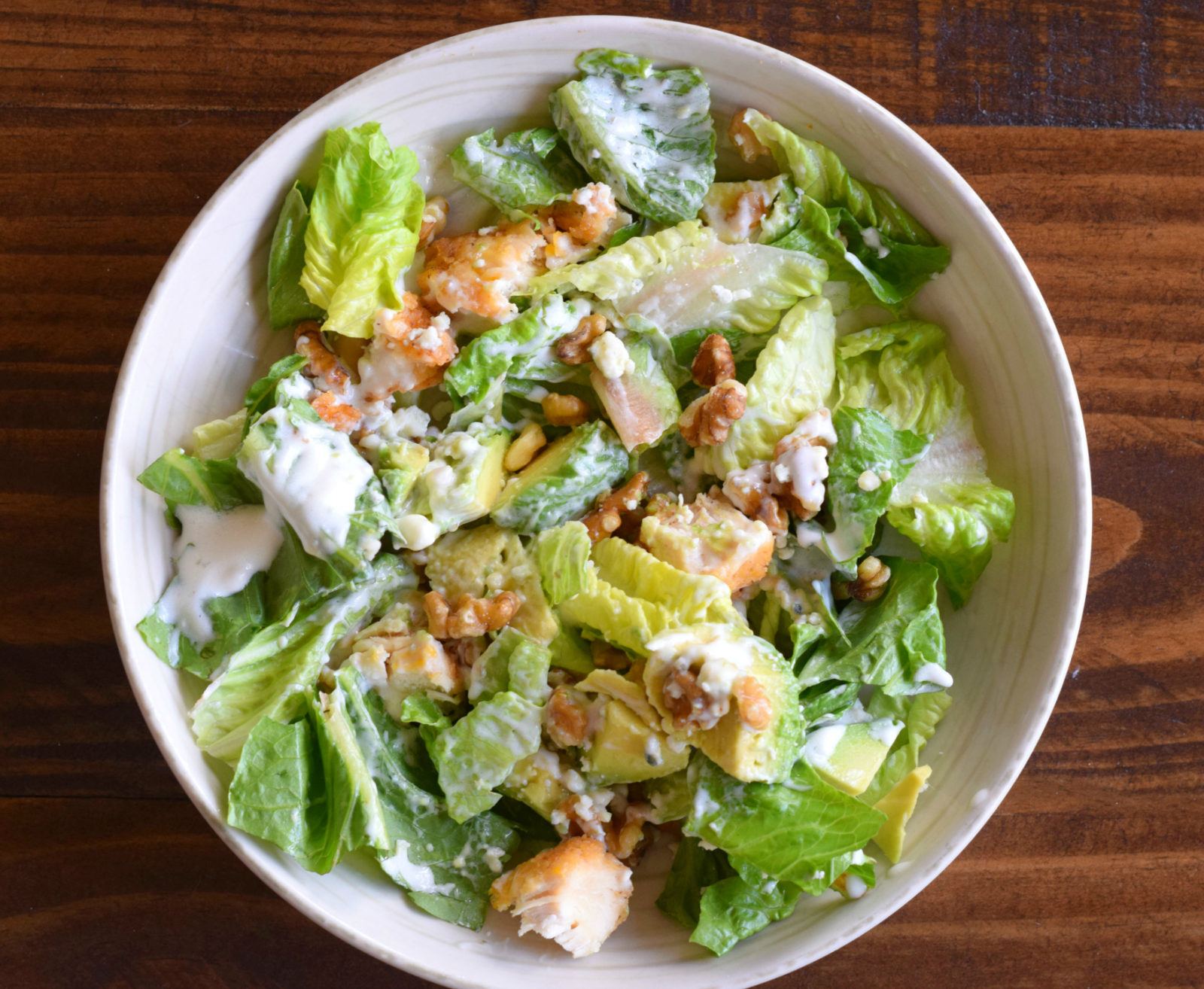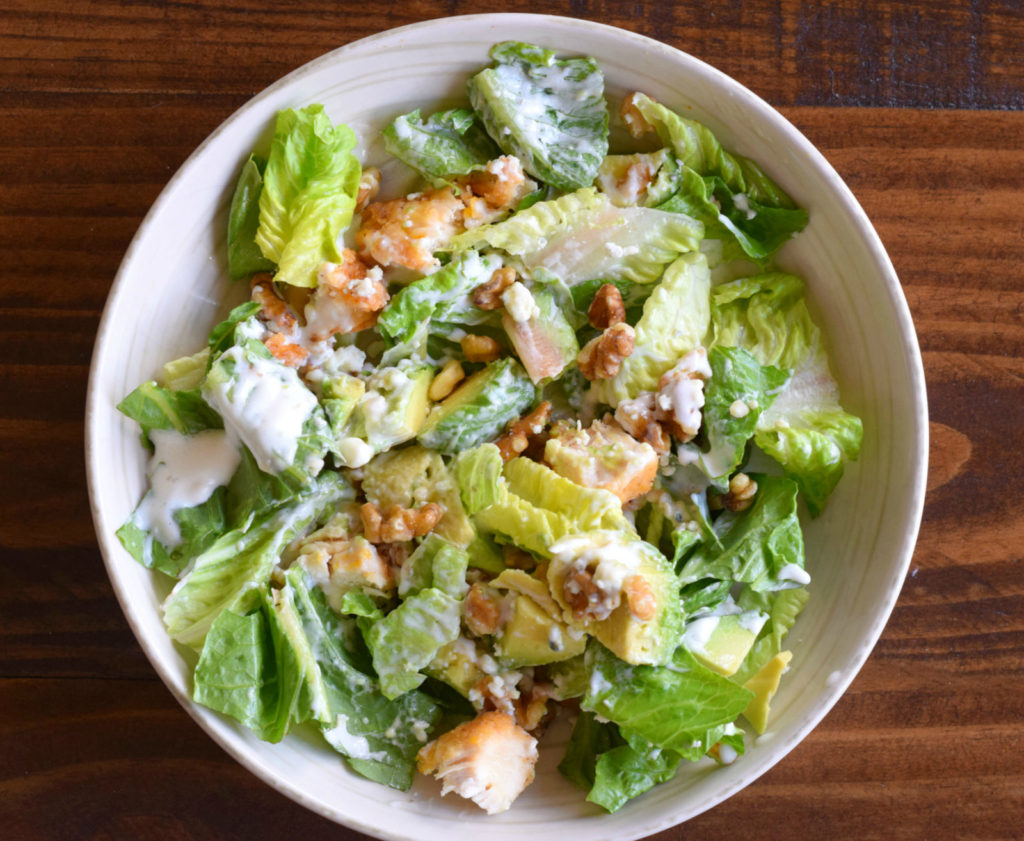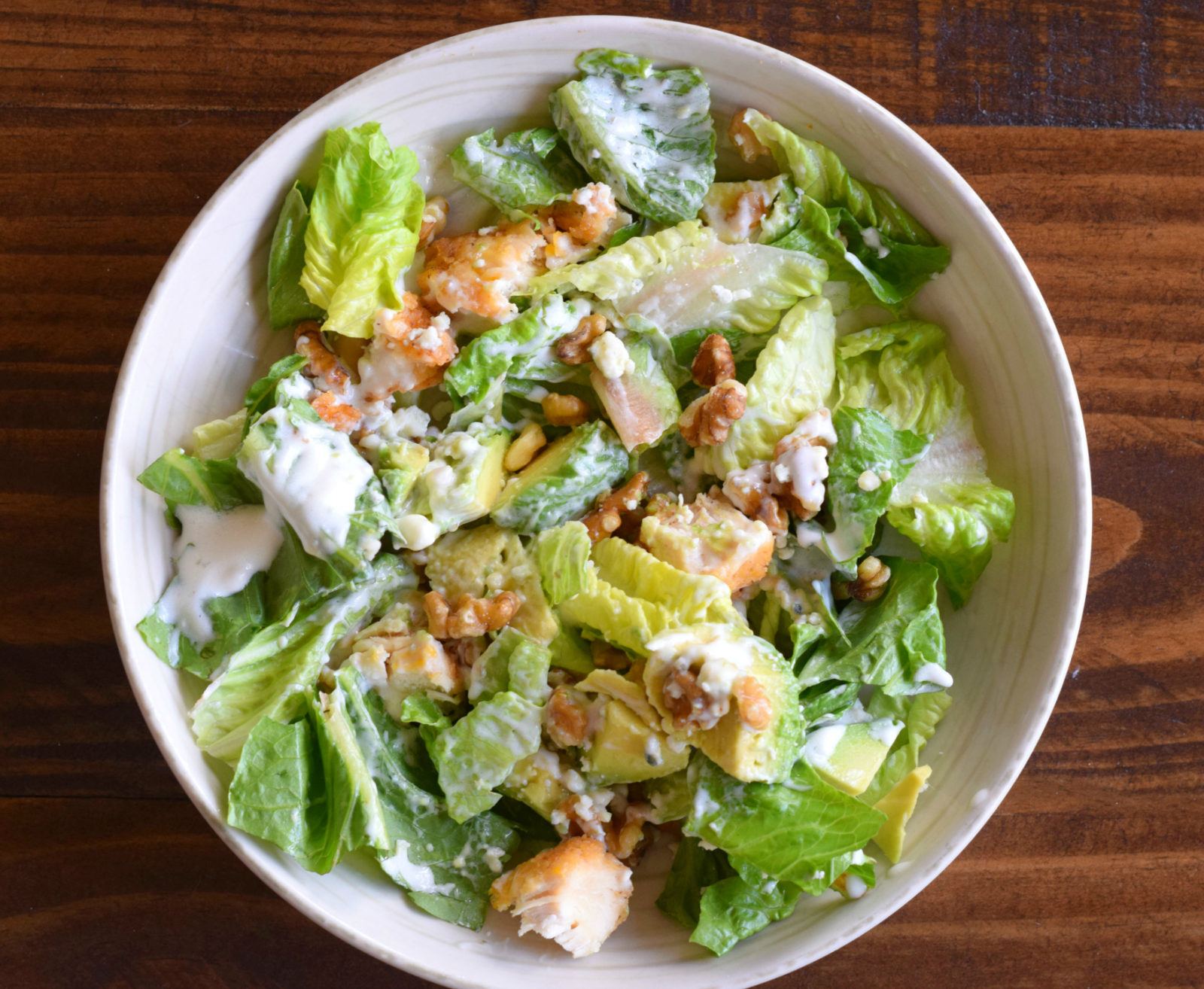 Hi friends! Each summer I do a "summer series" where I share random projects, recipes or crafts beyond knitting and crochet. There will still be endless knit and crochet projects here on the blog over the next few months because there's no stopping my love of yarn. However, today I'd like to kick off the series with a little salad that I enjoy. Often times I get stuck in a dinner rut and feel like I'm making the same things over and over again. It's great to get new dinner ideas from friends, so today I thought I'd share this salad with you in case you ever get in a rut like me.
I'm always looking to eat as healthy as possible with limited time to cook. This salad is filling, satisfying and is really fast to make! Because of the chicken and walnuts as well as the avocado, it can serve as a stand alone meal. While I use blue cheese dressing and blue cheese crumbles, you can certainly make it with your preferred dressing. I always hold a portion aside for my daughter in order to drown it in "Ranch", the only way she'll eat it. He he! I also use some help from my local grocery store and buy the chicken tenders hot and fresh from the deli. This saves me from any cooking and it helps me to create a meal with very little clean up that's still pretty healthy. Another time saver is to buy your walnuts and romaine lettuce already chopped.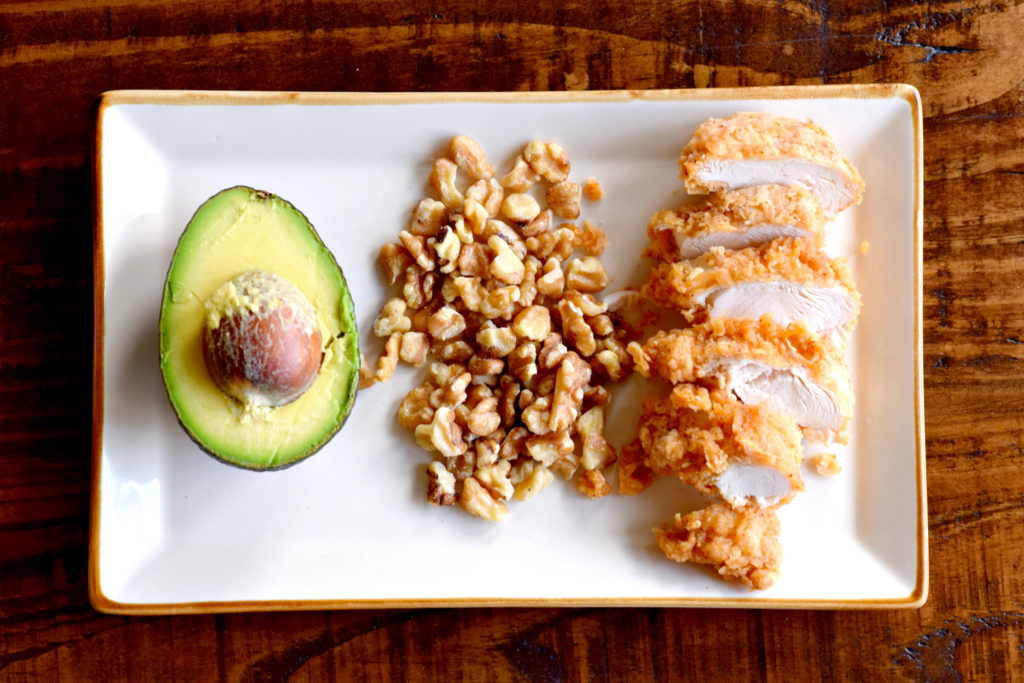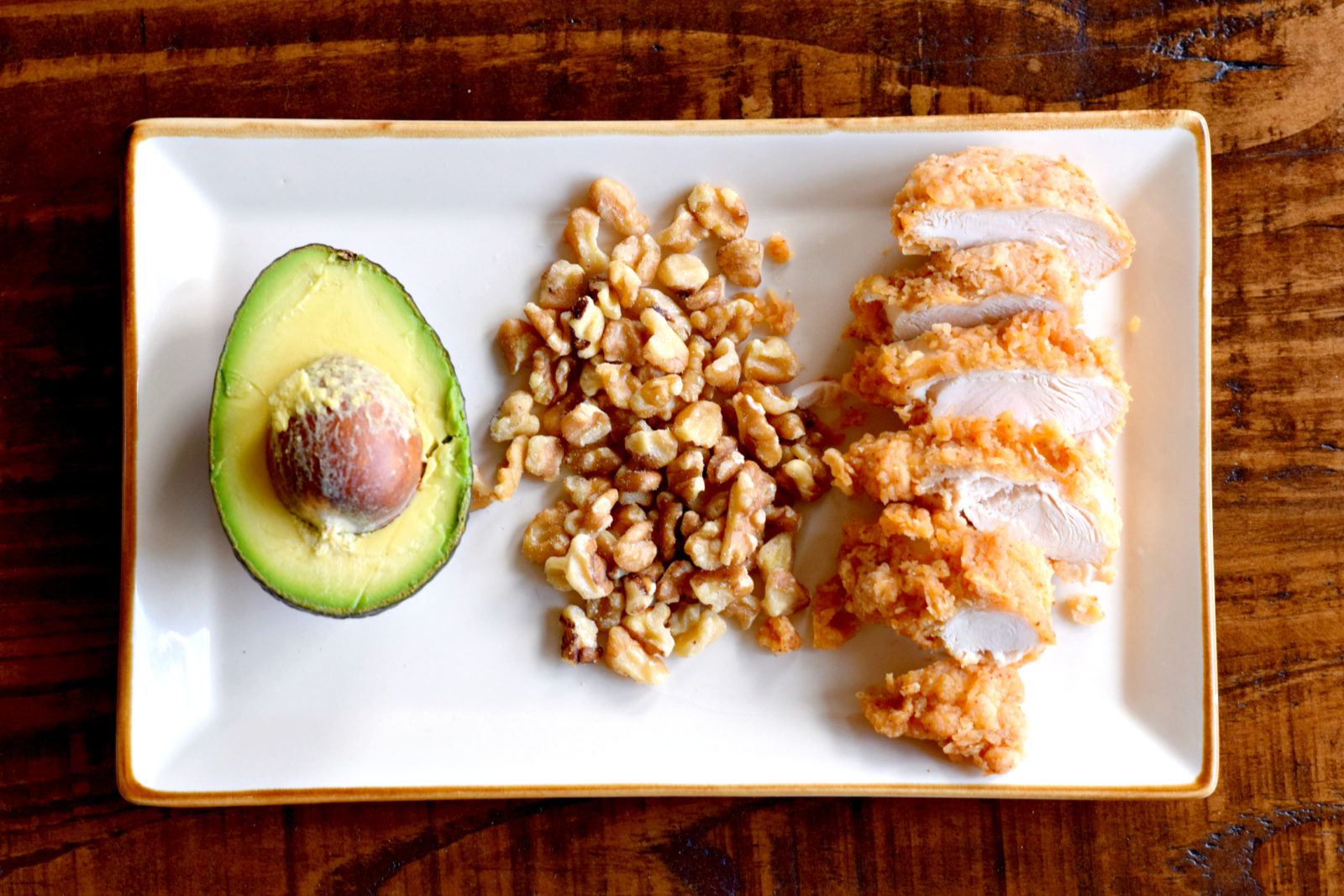 You will need:
Romaine Lettuce (Already cut and washed to save time if preferred)
Blue Cheese Dressing
Blue Cheese Crumbles
Chopped Walnuts
Chicken tenders from your deli (Feel free to substitute with any other cooked chicken that you'd like)
Ripe Avocado
Directions:
Chop chicken tenders into 1.5″ inch pieces
Remove skin and chop avocado into bite sized pieces
Place lettuce in the bowl
Add avocado and walnuts. Pour dressing over the lettuce – just enough so that when mixed it lightly covers the lettuce, avocado and walnuts. Lightly toss.
Finish by sprinkling with blue cheese crumbles.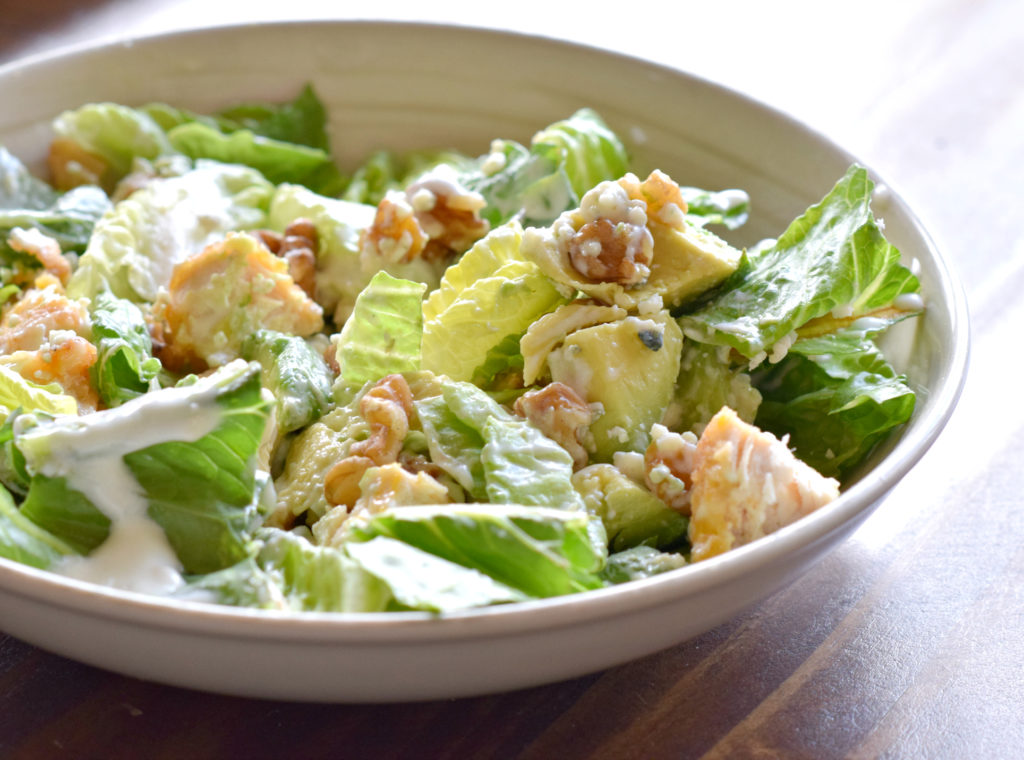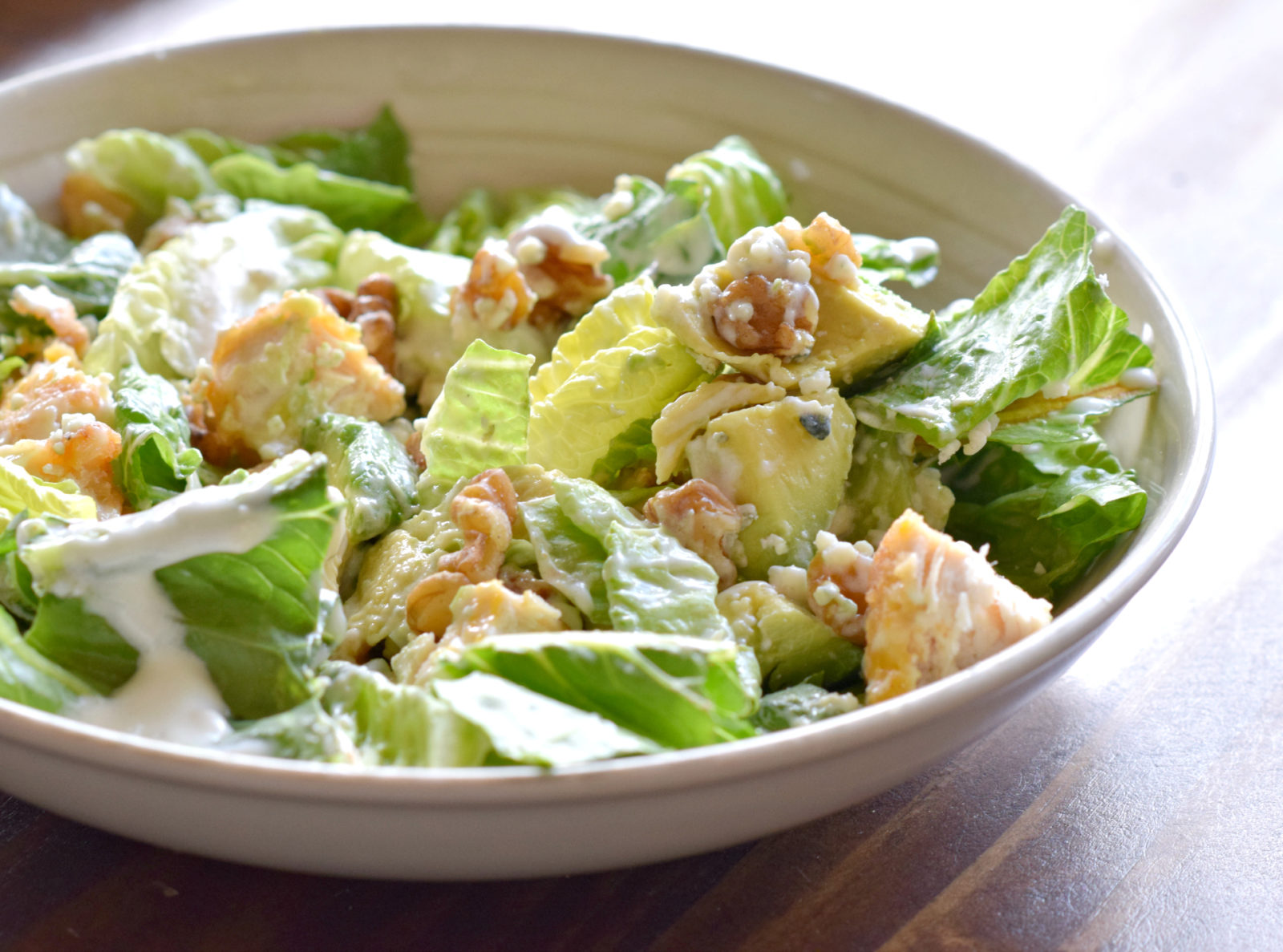 Serve with warm bread if you'd like! Yum!

Do you have a "go-to" salad meal for your family?
XO
Jessica