How To Crochet A Scrap Yarn Rope Bath Mat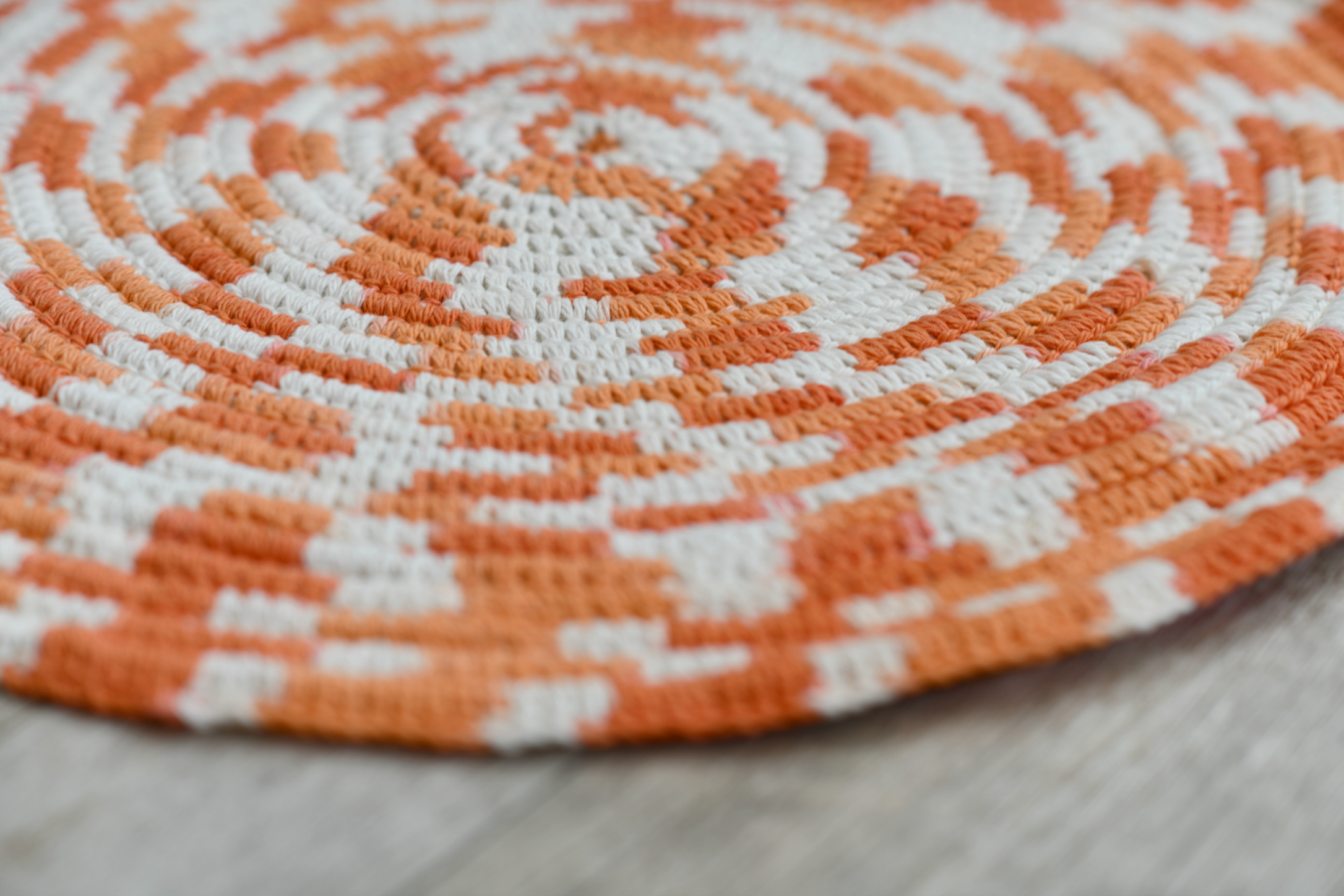 If you follow my blog, you might remember that I shared how to make a crocheted rug out of clothesline a couple of years ago (here). As I was thinking about ways to use up my scrap yarn, and with the warmer weather approaching, the thought of this new little bath rug came to mind. It's made with a very inexpensive clothesline and worsted weight yarn. I found this clothesline at Wal-Mart for $4.88, and you can find them on Amazon as well. Isn't it fun?!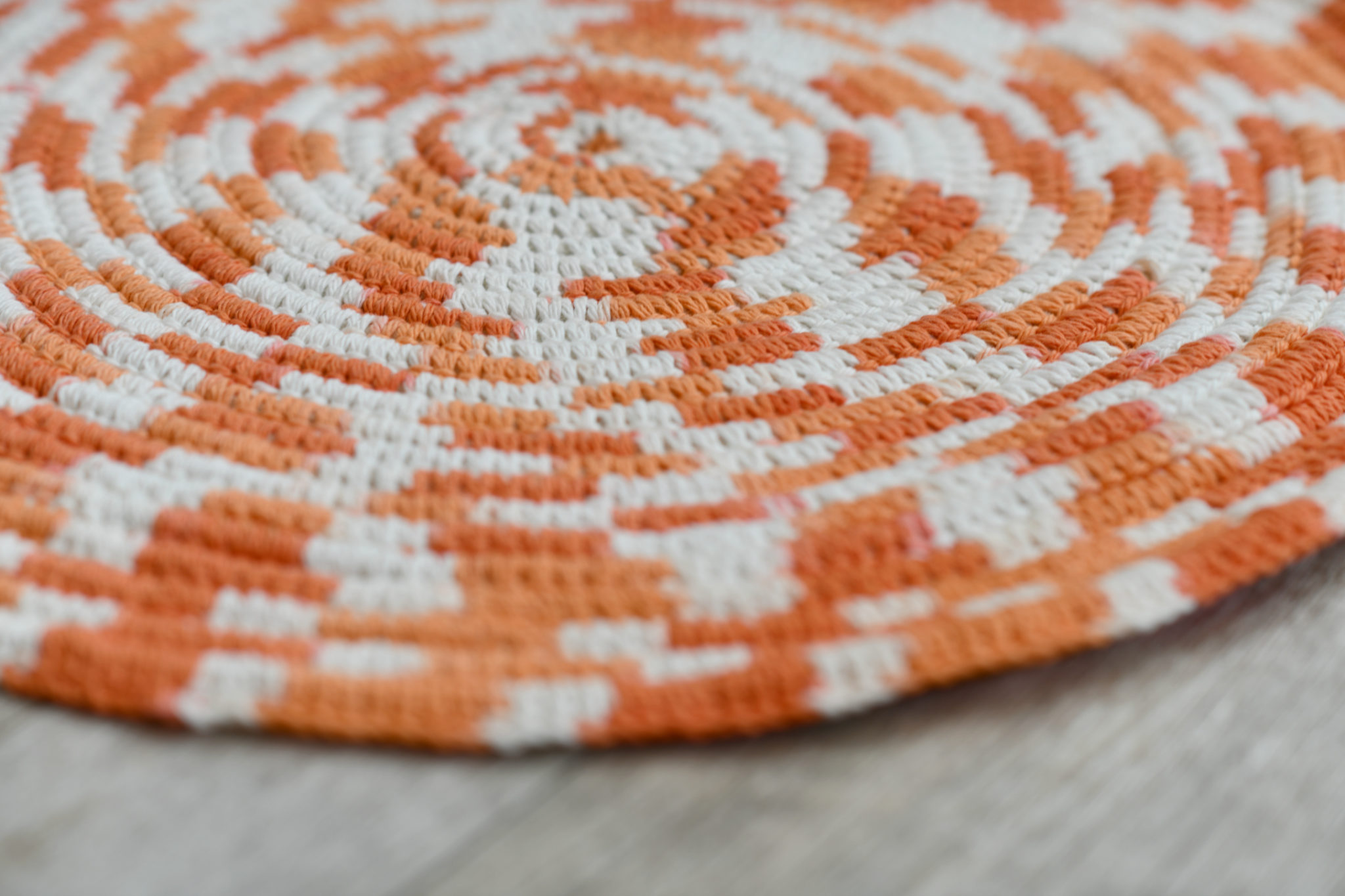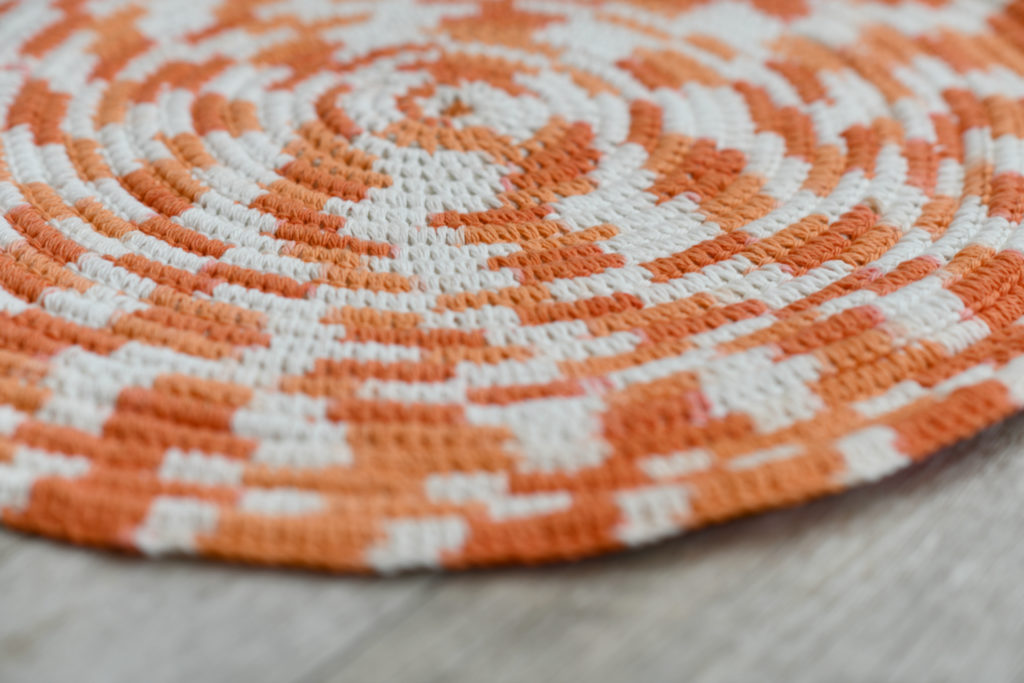 My rug is made with 100% cotton yarn because it will be used as a bath mat in my daughter's small bathroom, but you can use any worsted weight yarn that you like. The cotton is absorbent which is great when you're stepping out of the bath or shower. I've got some of the Lion Brand Comfy Cotton that I'd like to use next time!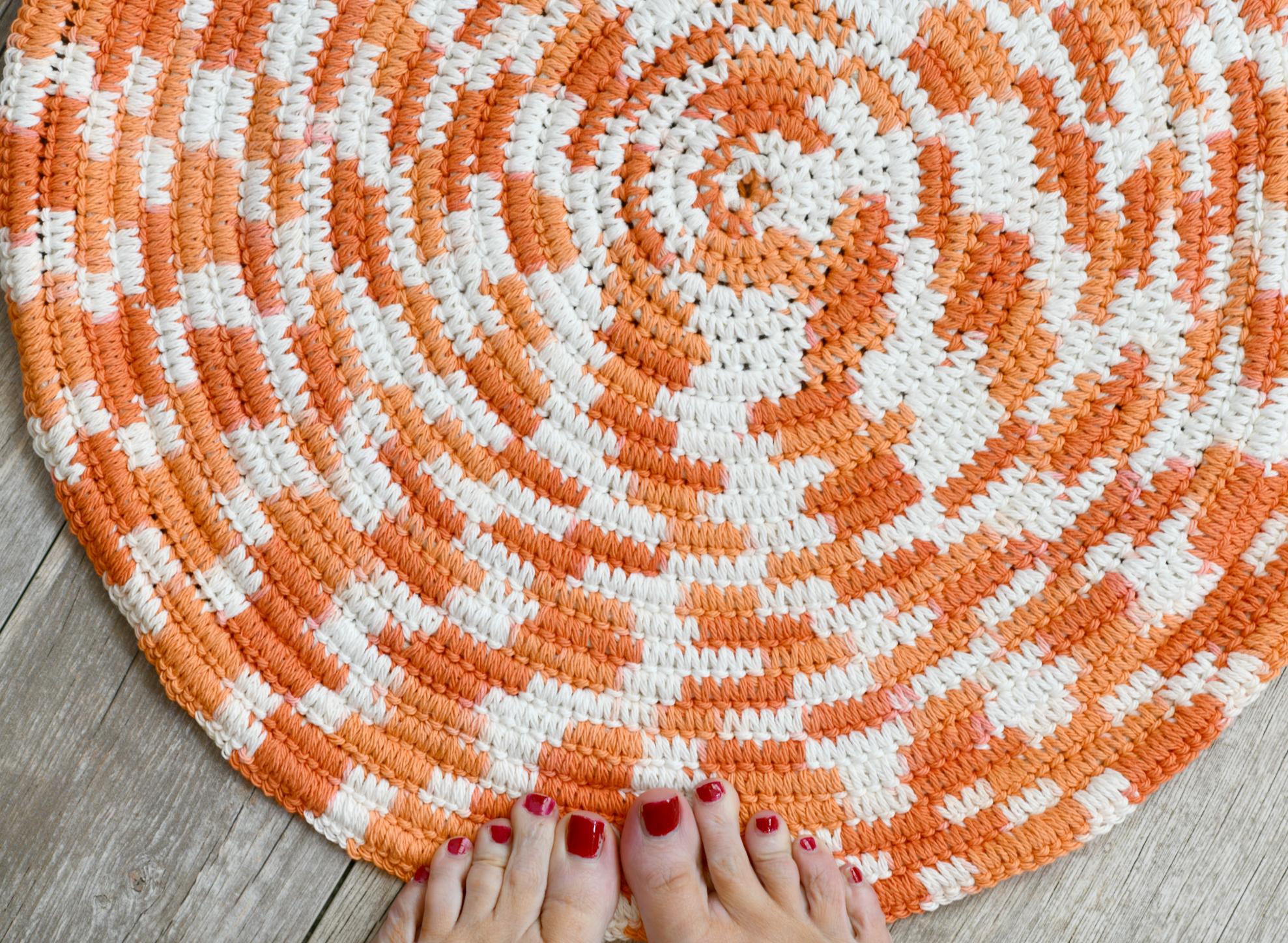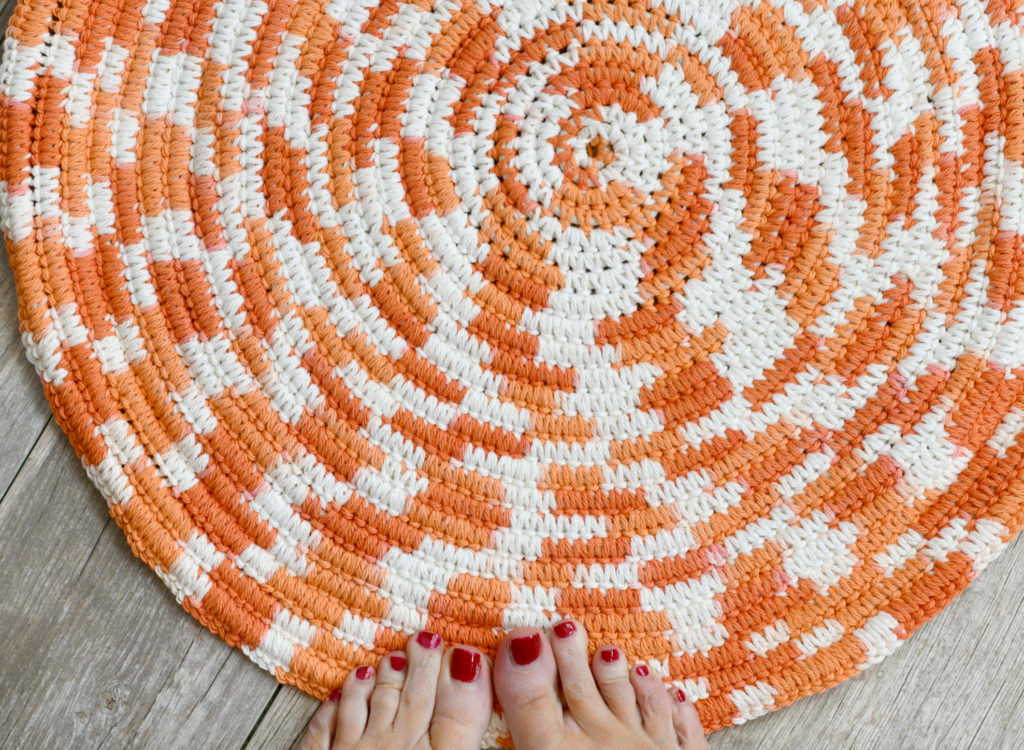 And bonus! This bath mat works up really quickly and easily. I used three small skeins of cotton yarn on this and it came out to measure 21″ round. I could have made it even larger as there was still some clothesline left, but decided it was just right for our needs. You can certainly purchase two or three ropes and make the rug as large as you'd like. It was so much fun to work on something a little different as I've been on quite the sweater and cardigan kick!
Above: I had so much fun working on this while in Arizona with my family. Sun, sandals and yarn equals happiness!
If you're comfortable with single crochet stitches, you can definitely make this rug. I've made a video tutorial to help you along (see below) as well. 🙂 And look – there's color in that rug! Hehe! My daughter loves bright colors, but you can be like me and stick with neutrals or use any color that compliments your home's decor.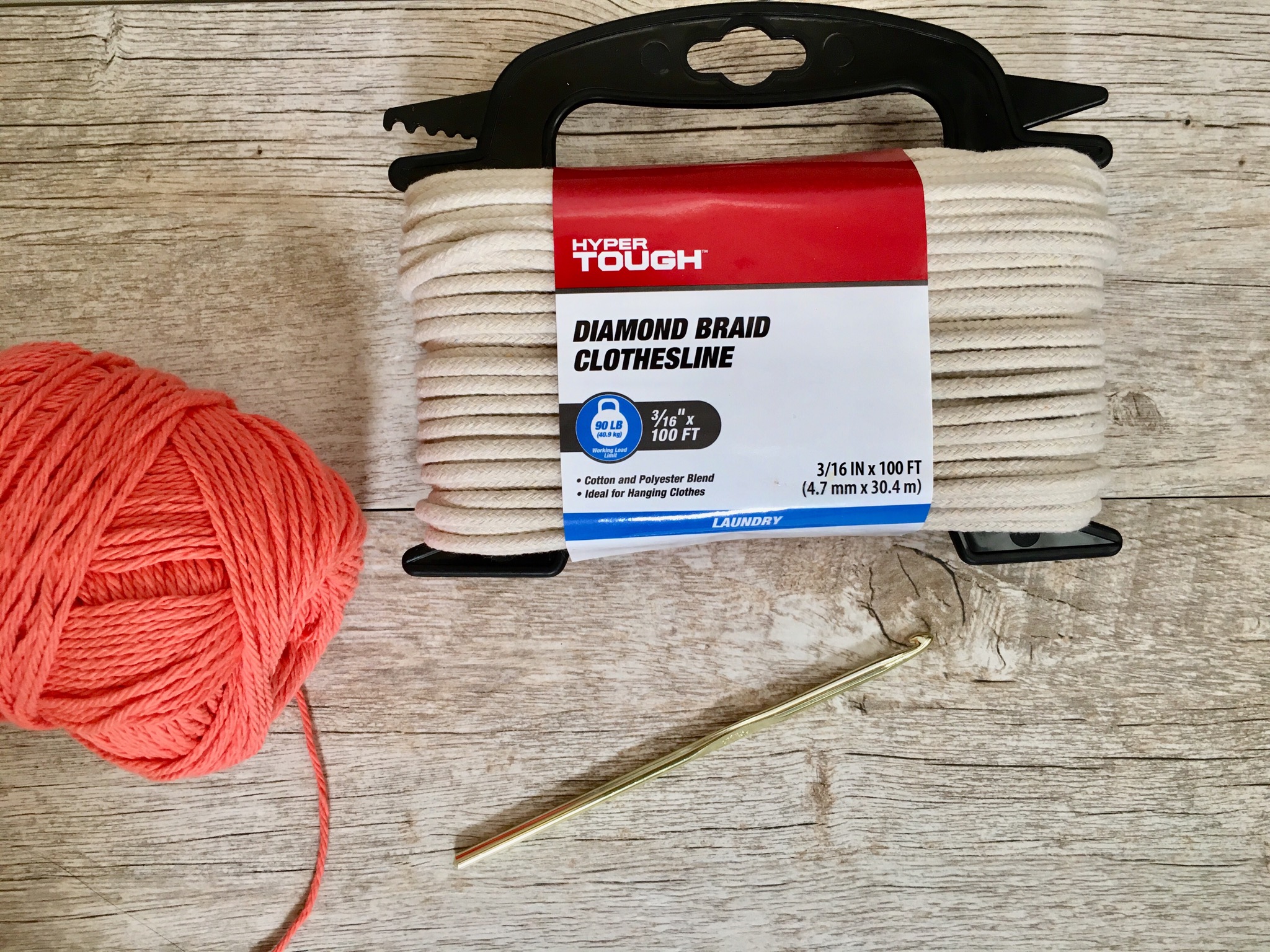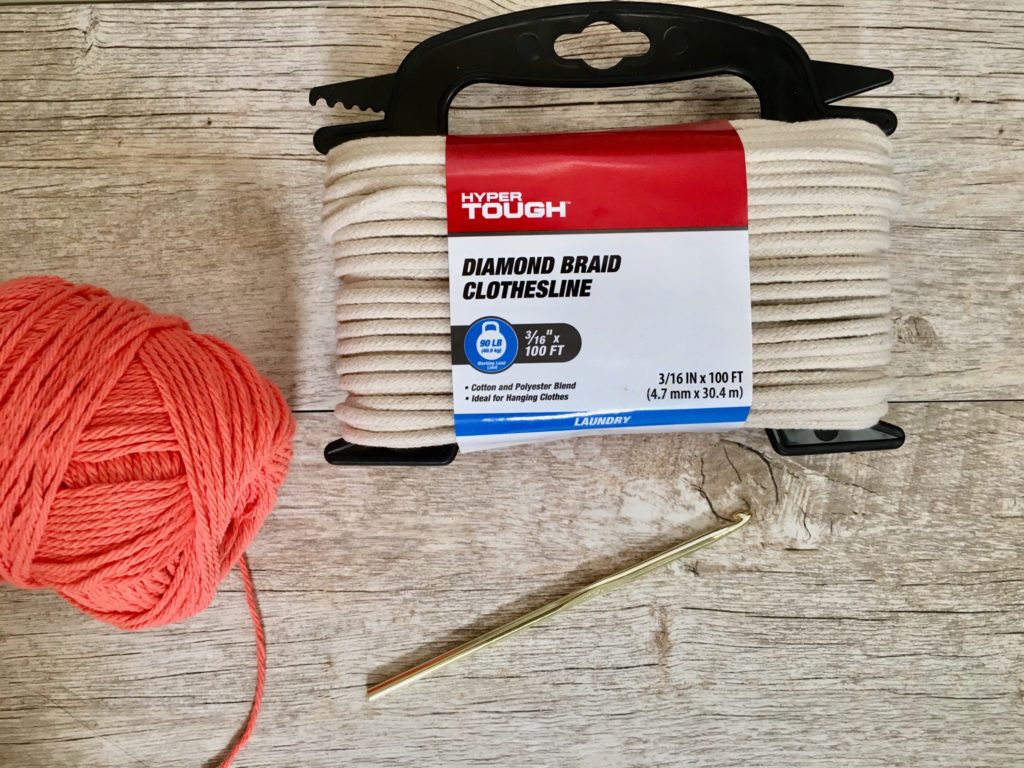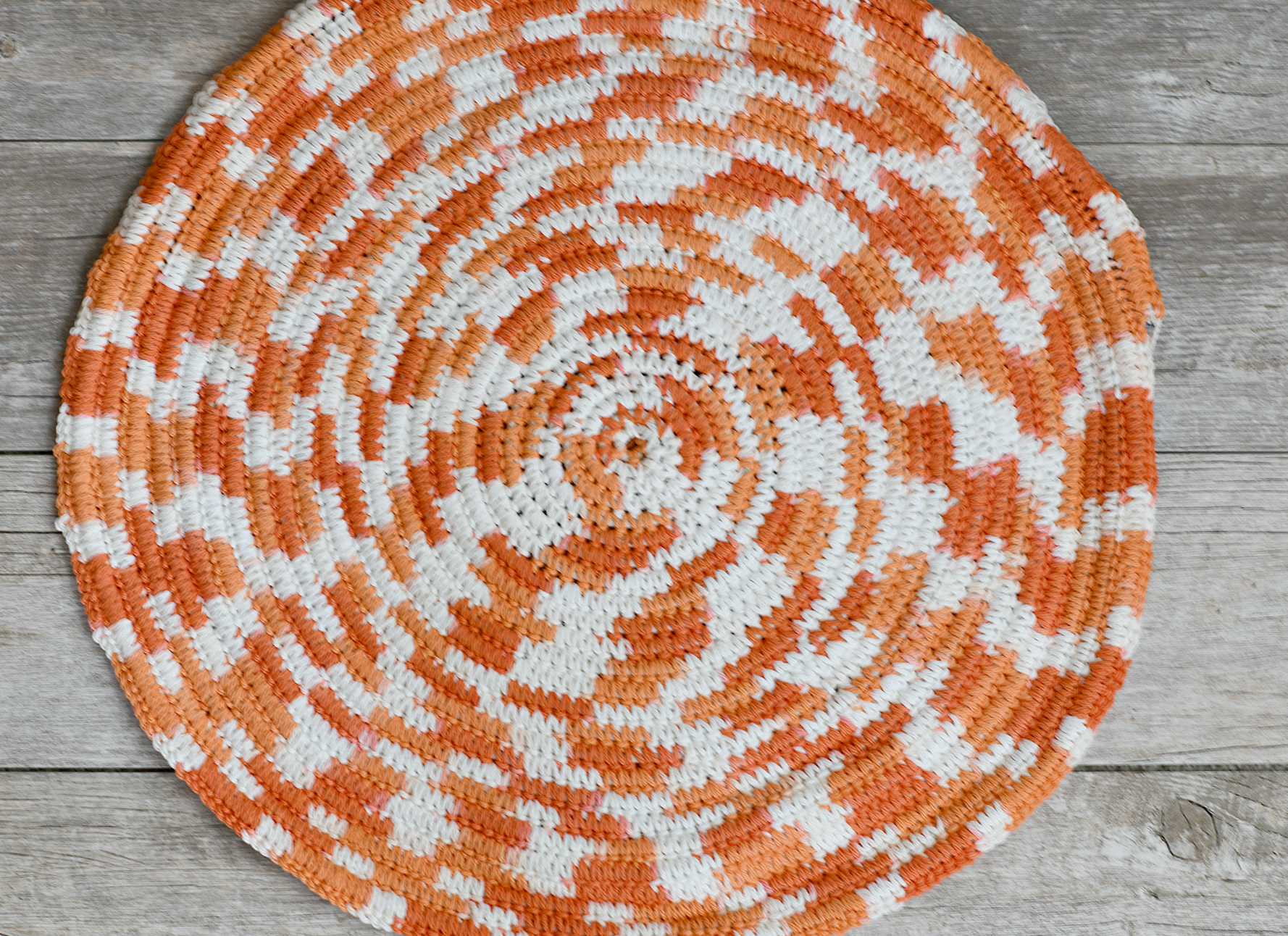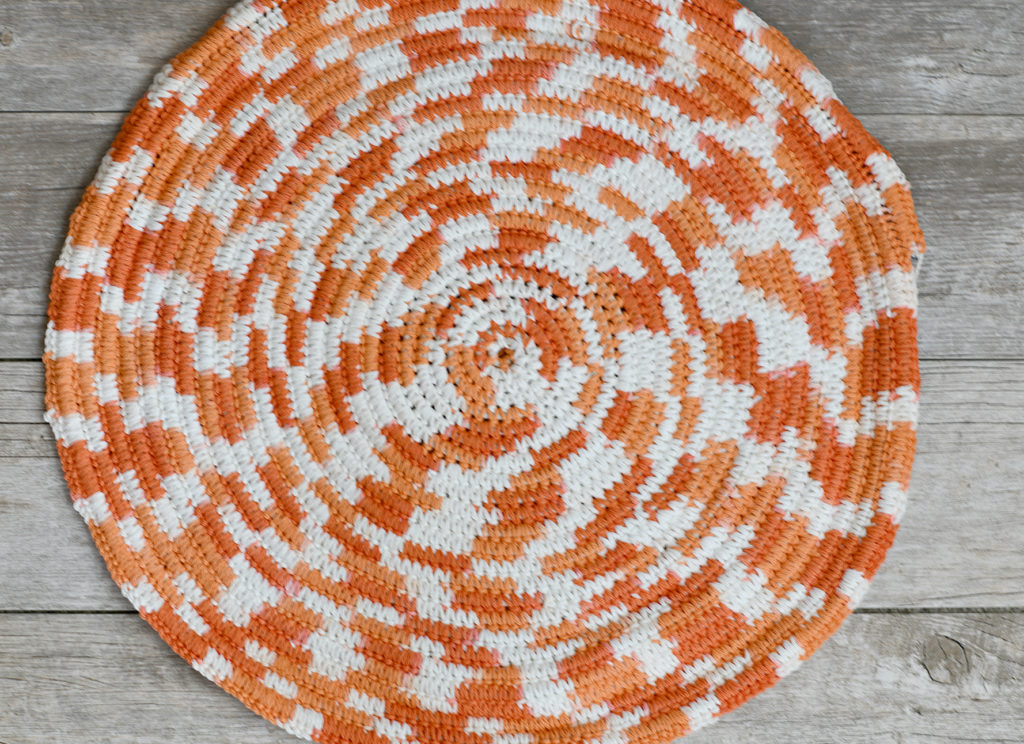 Remember this one? (below)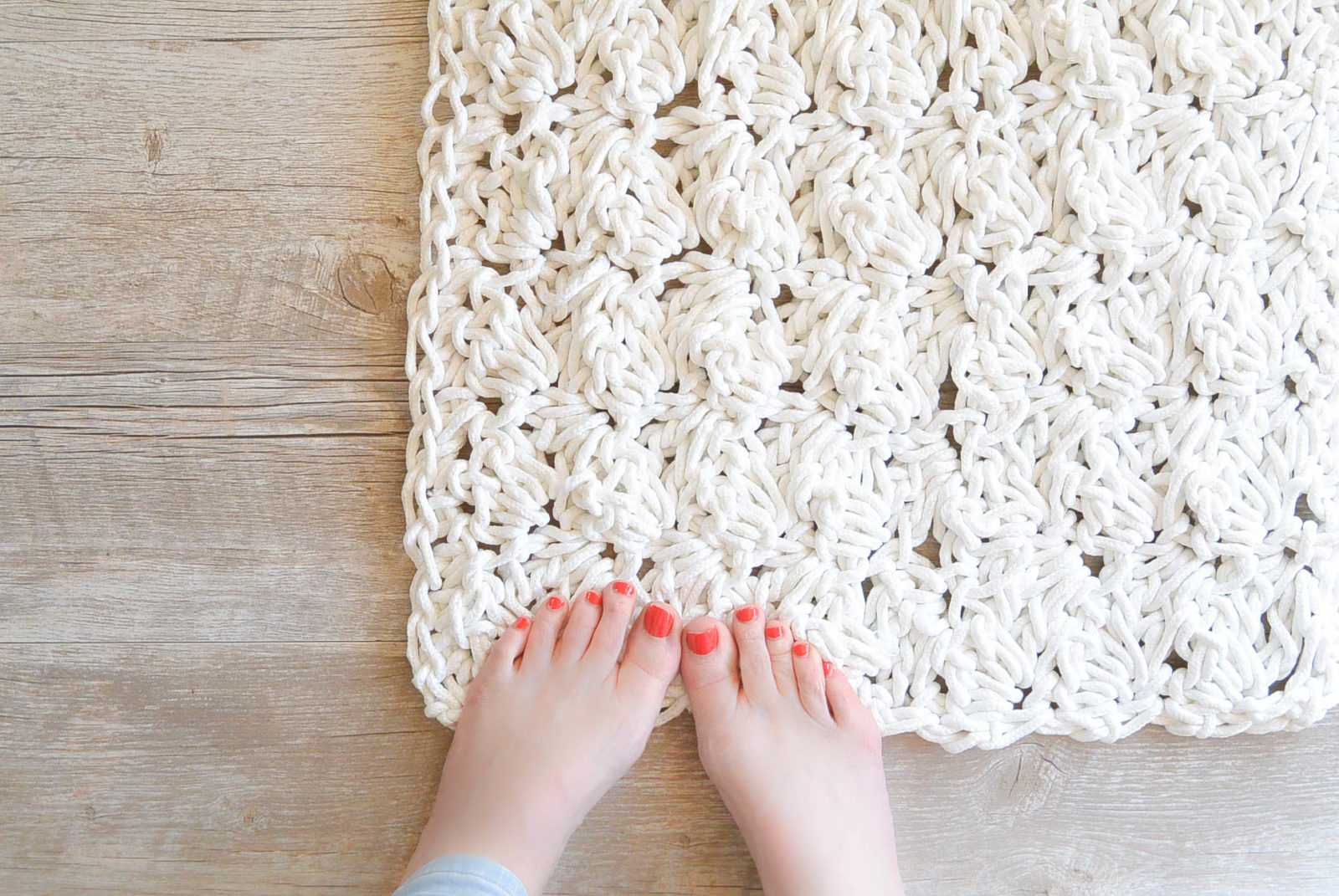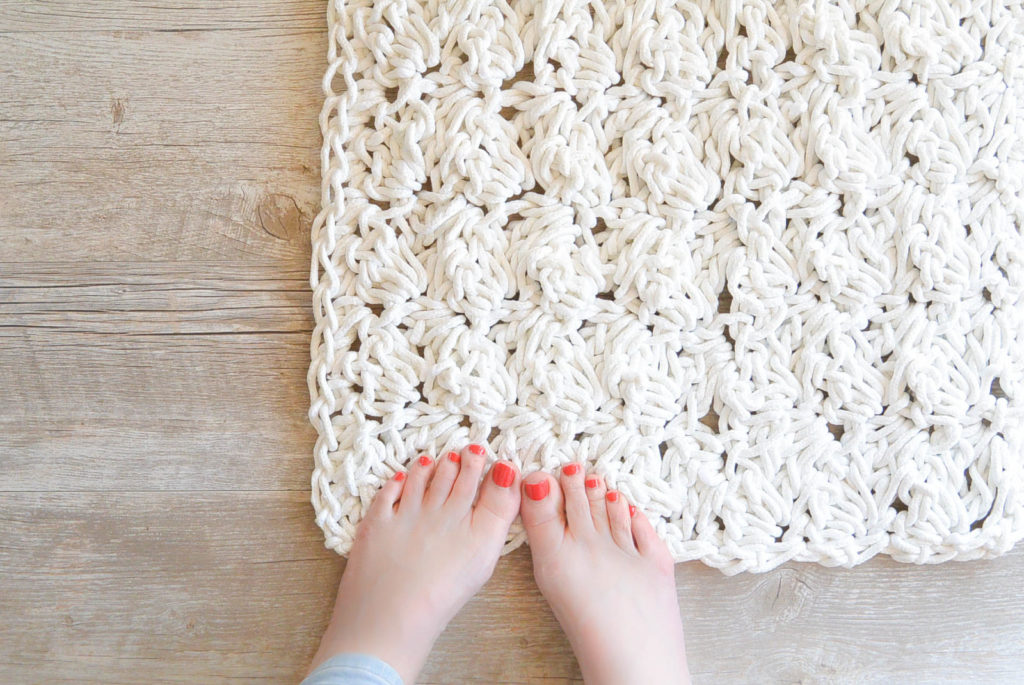 So how do you make this rug you ask….let me tell you the ways!
You will need:
1 Clothesline Rope 3/16th" X 100 ft I used the Diamond Braid Clothesline from Wal-Mart (it was only $4.88)
Worsted Weight #4 Yarn – I prefer cotton and used about 300 yards
Scissors
Tapestry needle to weave in ends
How To Make the Crocheted Rope Bath Mat
You will work around the rope just as you would with tapestry crochet (see a tutorial here)
Start in the center and work single crochet stitches around the rope. You will then single crochet into the stitch from the previous row and continue in rounds. For the first round, you will want to work 2 stitches into each stitch! This way you're increasing and the rug will lay flat. After this round, you will just increase every so often. There is no real method to it other than if it starts to look as though it's curling you need to increase more often.
See the full video tutorial here:
I hope you enjoyed this little project. It was sure fun for me! Happy spring and summer crocheting my friends. 🙂


XO,
Jessica