Beginner Knit Baby Booties "Moccasins"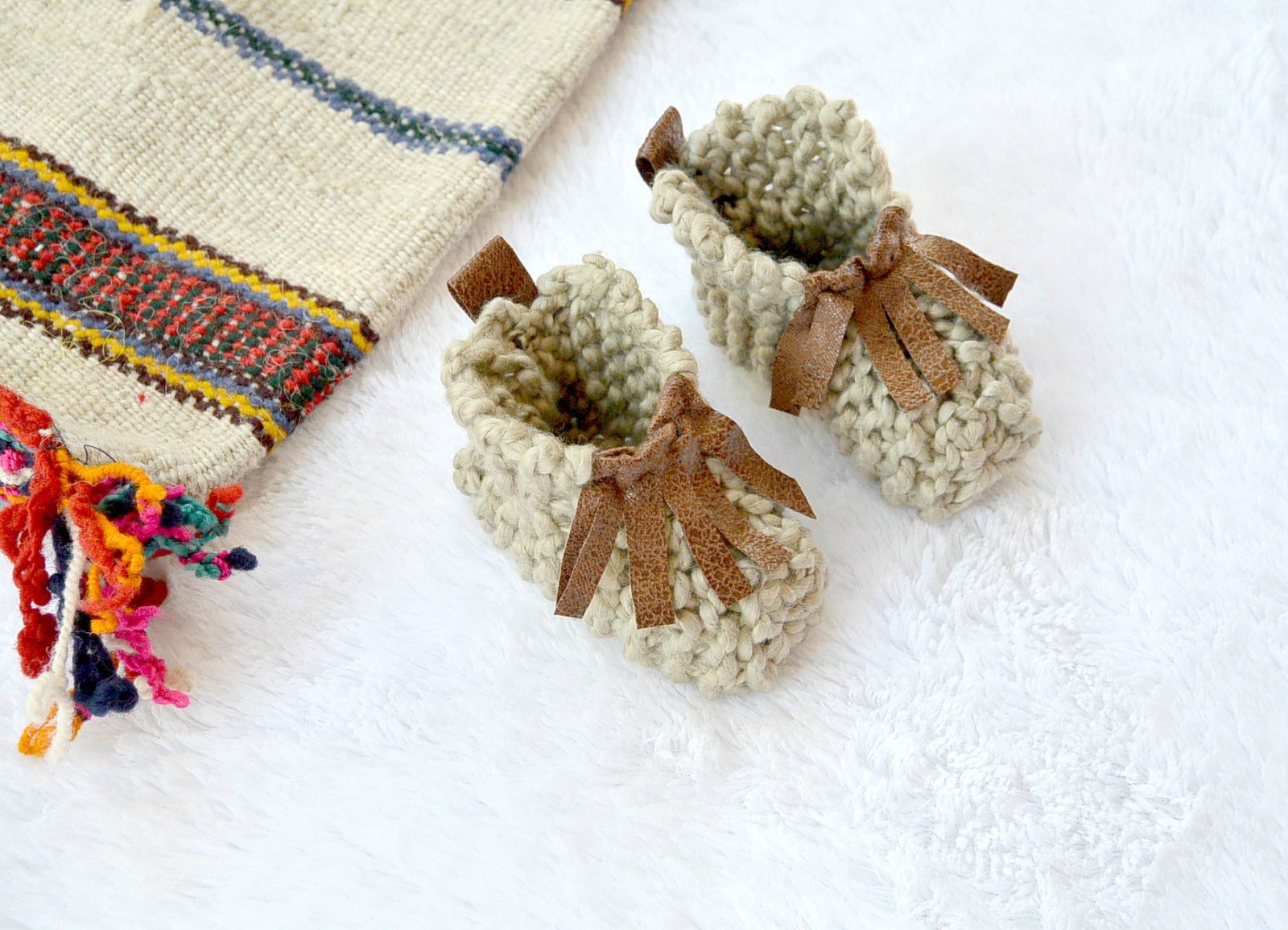 So my brother requested that I knit something for his dear friend who is having a little baby boy. I love all the baby moccasins that I am seeing around, so I decided to attempt a knit moccasin. It took a few tries, but my pattern finally turned out nicely and they are really great for a beginner. You could easily make them without the "leather" and they would be simple, basic booties. They work up fast using size 8 needles and aran weight yarn. You just need to know how to do the knit stitch (garter stitch) and how to knit two together. And guess what, these are made of 100% organic cotton! It doesn't get softer, sweeter or more eco-friendly than that, does it? An earthy little pair of footwear, no?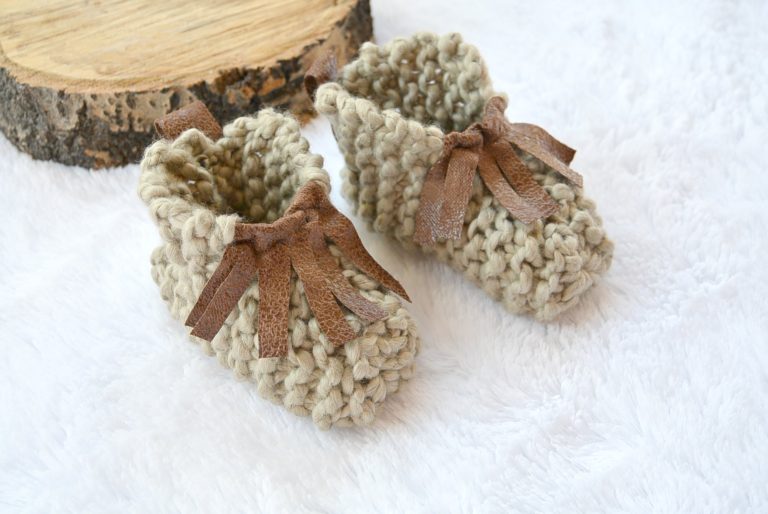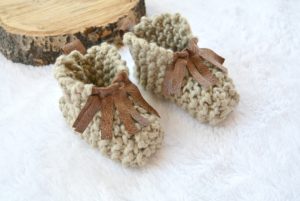 **These are sized for a 3 to 6 month old. They measure 4 inches long, and are about 2 inches wide.
You will need:
Size 8 Knitting Needles
Scissors
A small piece of faux leather fabric (not vinyl). You need a soft, thin fabric. I got mine at Jo-Ann Fabric and they had a good selection.
Thread for hand sewing (Make sure you use a thread that is heavy duty so it doesn't snap when you attach the leather to the stretchy knit fabric)
Tapestry Needle
Hand Sewing Needle
How I Made them "Pattern":
With your size 8 knitting needles, cast on 18 stitches
Knit in Garter stitch for 2 inches
Begin Decrease by doing the following:
Knit the first two together in the row, then knit across (garter stitch), and knit two together at end of row
Knit (garter stitch) the next two rows
Knit the first two stitches together, knit across, and knit the last two stitches together
Now you will knit (garter) each row until the entire piece (from heel to toe) reaches 4 inches long
The final row you will decrease for the final time:
Once your piece is 4 inches long, you will make the final row as follows. *Knit the first two together, Knit 2* Continue this pattern from * to * across the row.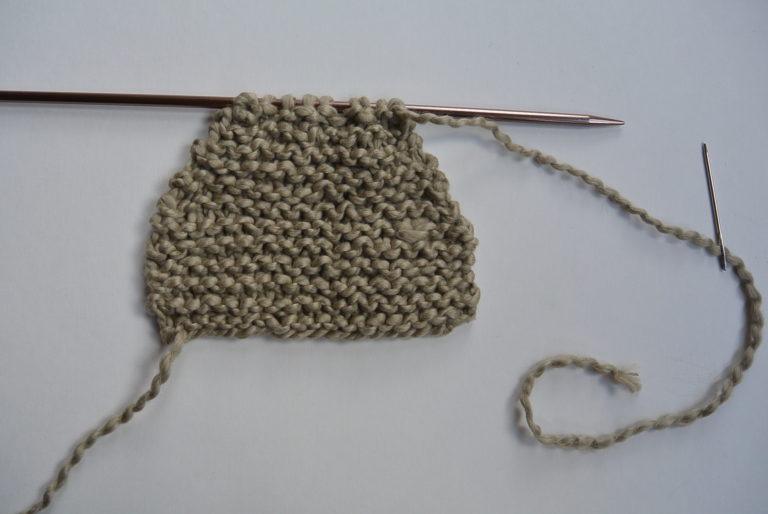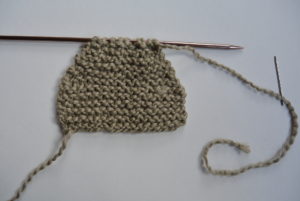 Cut a long tail, thread your tapestry needle and carefully place all stitches over your tapestry needle. Pull to tighten in order to create the end of the tow. Tie off.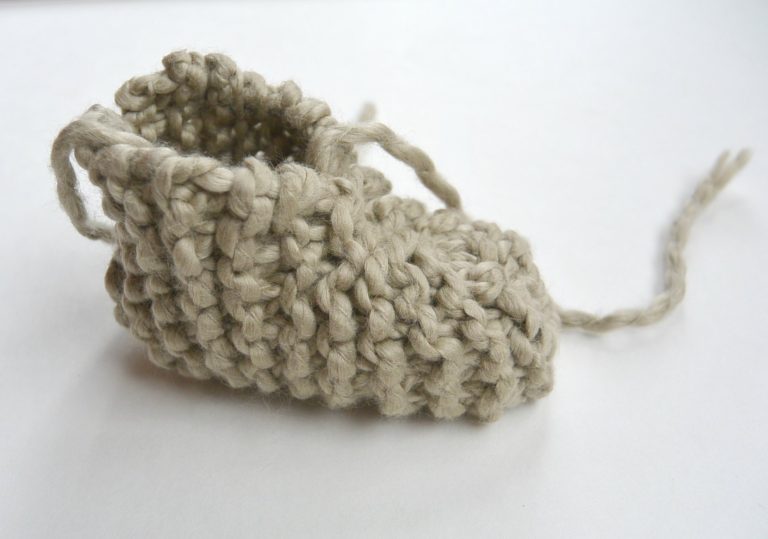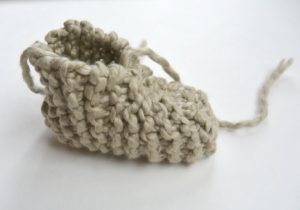 Turn bootie inside out, and sew up the seam with your tail leaving a large enough opening for the foot.
Sew up the seam in the back of the bootie.
Turn right side out.
Attaching the leather fringe:
This part is as simple as cutting a rectangle piece of fabric, cutting fringe and sewing it onto the bootie.
Here is a bit more detail: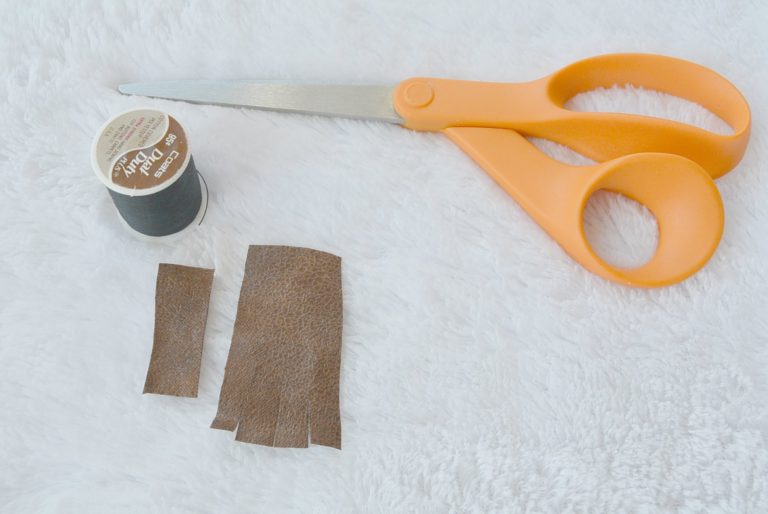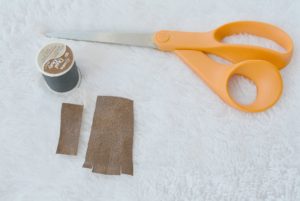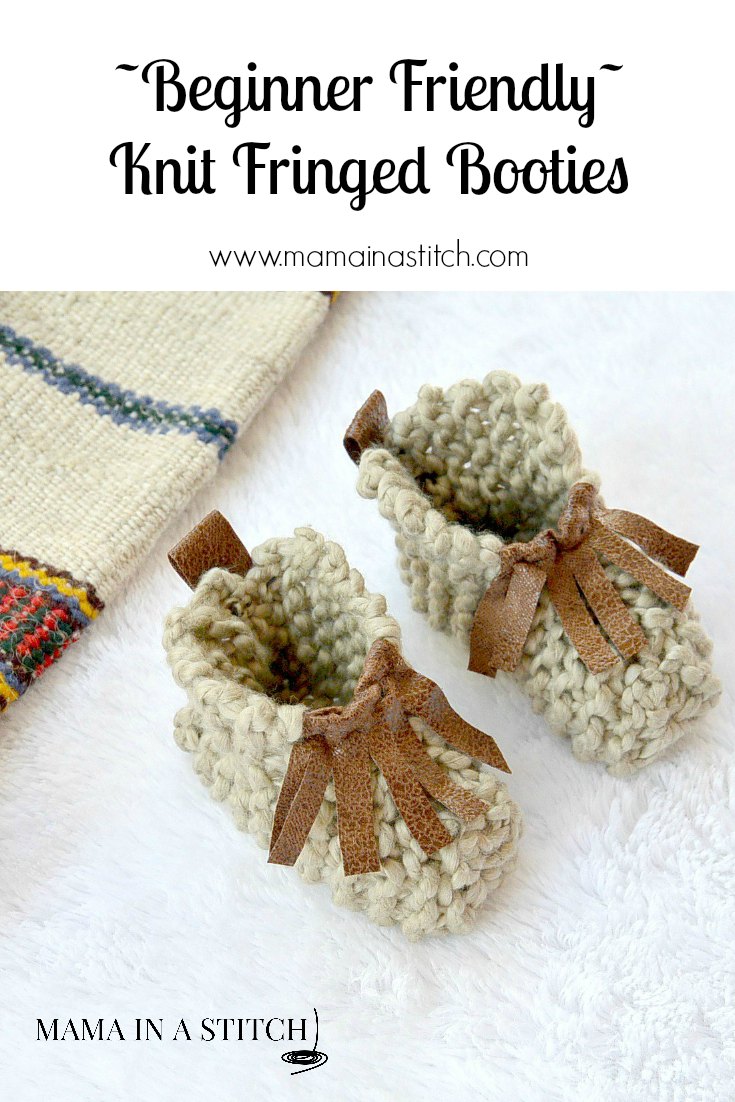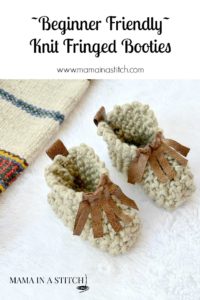 I am really excited to mail these off to the expecting Mama in New York City! I am trying to think of what to include with them. If you have any ideas, let me know!
If you enjoyed this, feel free to follow me to see more easy and free patterns 🙂 Thank you!