Crochet and knitting is so amazing because it's truly an art. The variety and styles are endless, and London Kaye takes crochet to to the streets where her art can be admired by everyone! And now her Theme Packs are currently available at JoAnn Fabric stores (You can see them here). If you have a teen, tween, or young one in your life, I think they are going to flip over her super cool projects. I also see one that I'm planning to make this summer as the colors are so cheerful and vibrant! London uses simple stitches, which as you know is what I like best. In one description of her theme pack it says, "London uses only 3 stitches in her designs–a chain stitch, a slip stitch and a single crochet stitch. Remember that London's style is big, loose stitches!" Well, that sounds perfect to me! Scroll down to enter to win a theme pack of your choice as well as a pack of London Kaye Crochet Hooks!!
Have you ever seen yarn bombing while out on the town? I can't say that I've ever seen it in person, but I've enjoyed seeing photos online. Check out some of of London's designs: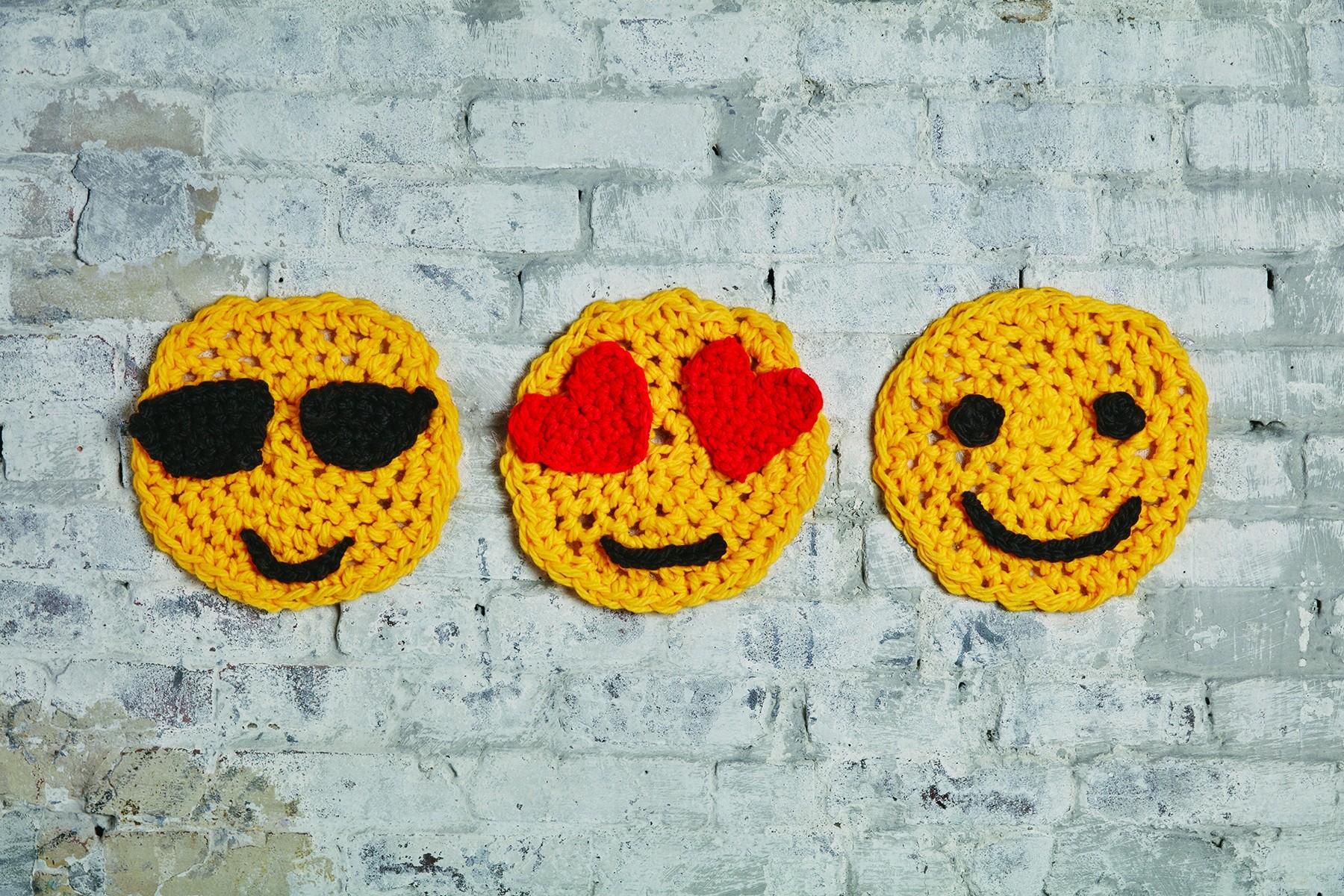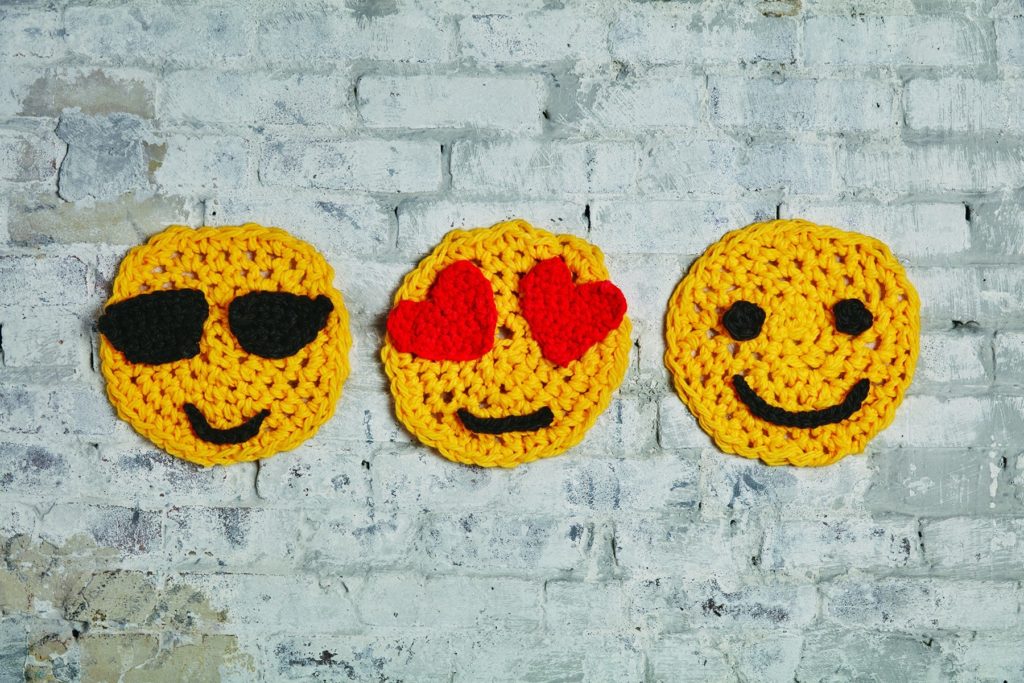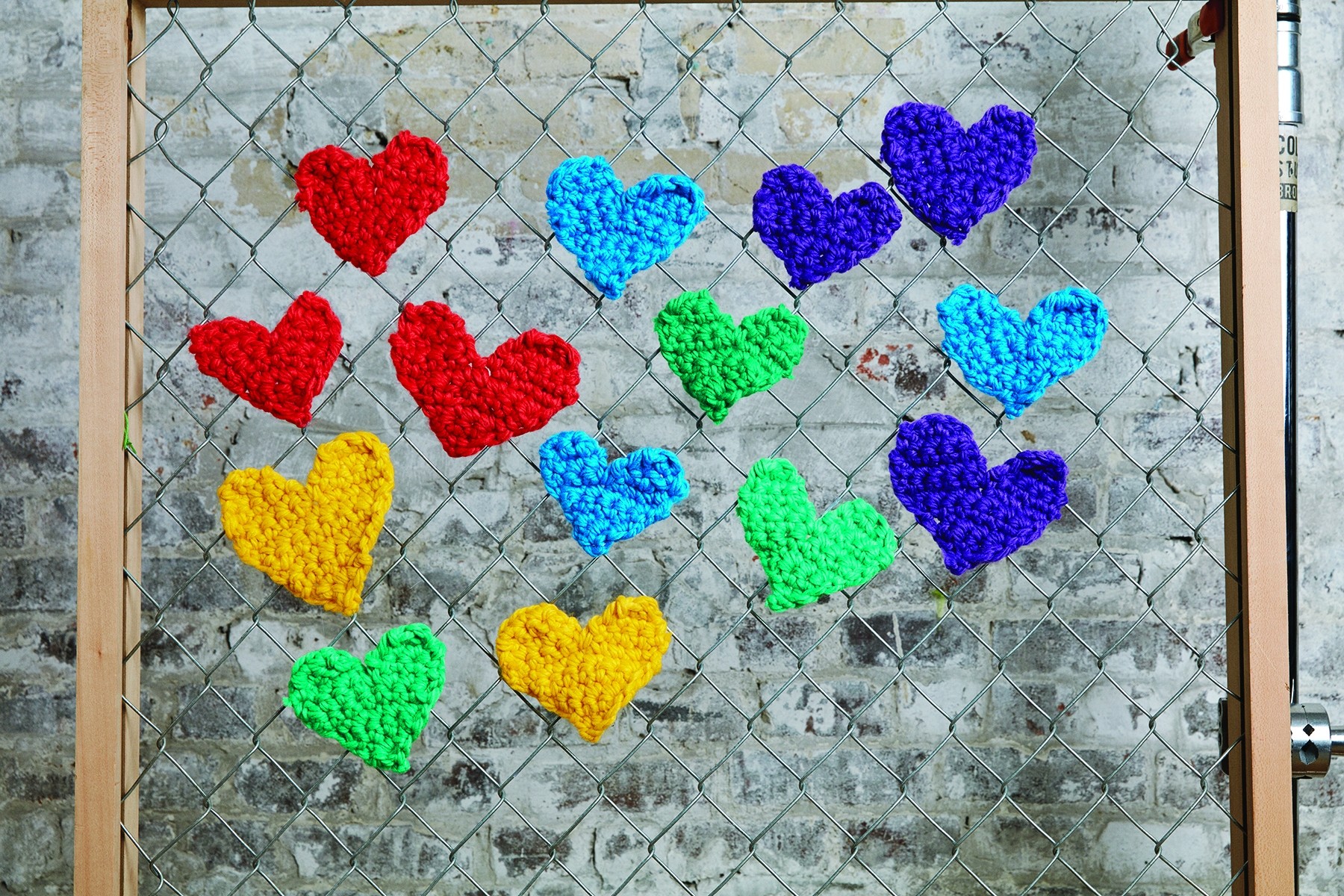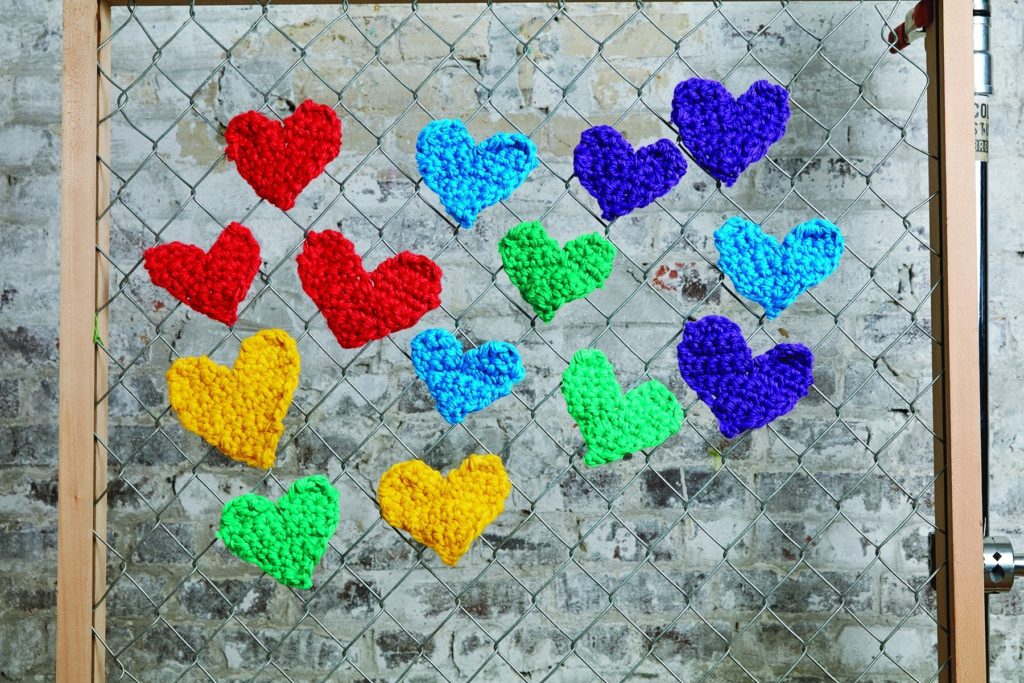 The London Kaye projects are easy and fun, and personally I think they could be a great way to get kids and teens excited about our craft. You can see some of the theme packs below!
I know my daughter will be all over this emoji pack!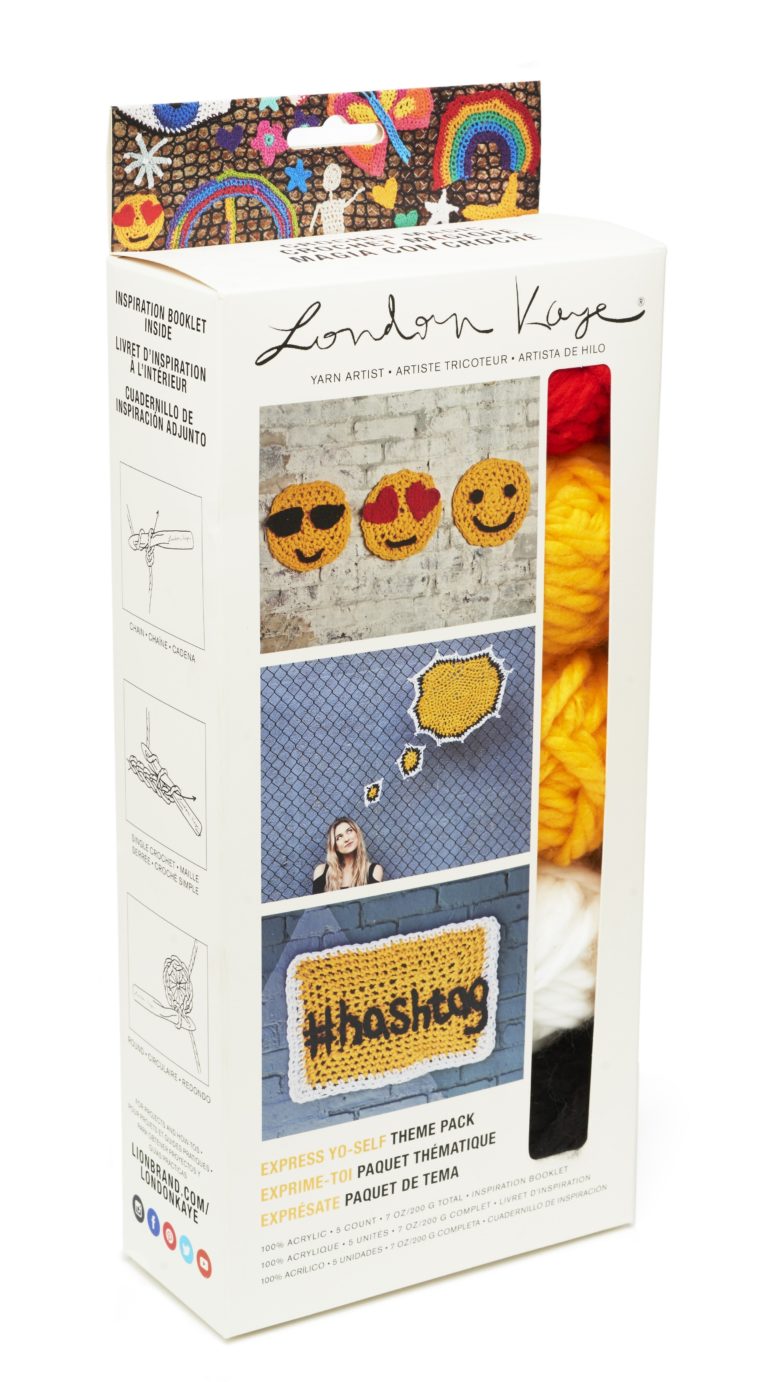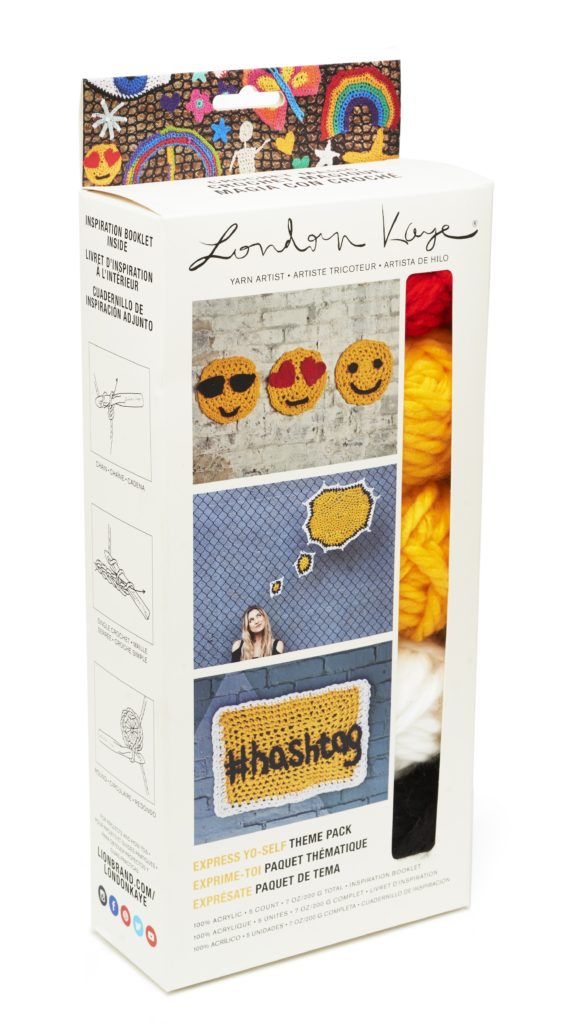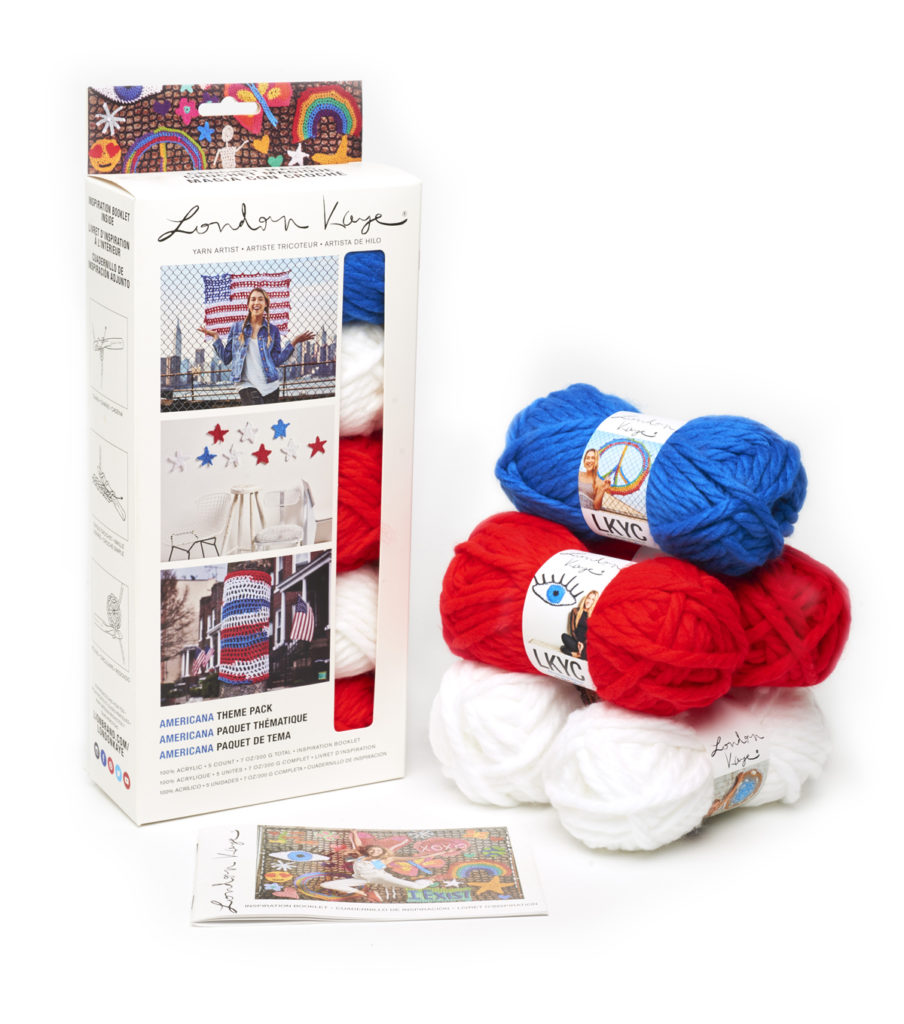 Here's a little blurb from Lion Brand about the new line of theme packs:
"Crocheting outside the lines" is a re-imagination of how to use yarn, as London's technique utilizes a simple crochet stitch and a ball of yarn to transform everyday environments into visual wonderlands. London's designs are easy to make and can be attached to anything: bags, sneakers, and yes, trees!
London Kaye sums up her art by saying,
"My message is that joy, beauty, and happiness
can be found anywhere we're willing to look."
So are you ready for an awesome giveaway? There will be two winners and you will receive a pack of your choice as well as a London Kaye Crochet Hook Set! If you aren't the lucky one this time, remember you can find the kits at JoAnn Fabrics HERE!
Email entry is mandatory, and you can gain entries by visiting my Facebook page, Instagram Page and/or leaving a here on the blog! Comments and likes are encouraged but not required over on Facebook and Instagram.
To be eligible, you must be 18 years of age or older, with a valid, USA or Canada shipping address. False, fraudulent, or deceptive entries or acts will render entrant(s) and entries ineligible.
The winner will be contacted by email, and must reply to that email or and provide the shipping address within 1 week in order to receive the prize. By entering this giveaway, entrant consents to the use of their email address for this purpose. If the winner does not reply within 1 week, a new winner will be selected. By entering this giveaway, you consent your email address to be added to my mailing list here at Mama In A Stitch.
Giveaway ends 4/12/2018
Good luck!
ENTER BELOW FOR YOUR CHANCE TO WIN A THEME PACK OF CHOICE AS WELL AS A PACK OF 3 CROCHET HOOKS FROM LION BRAND YARN! TWO WINNERS WILL BE CHOSEN!
Thank you to Lion Brand Yarn for sponsoring this giveaway!