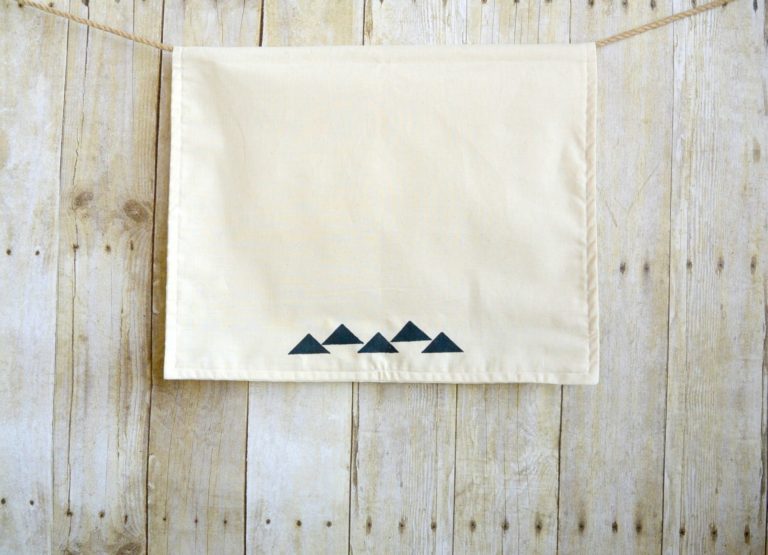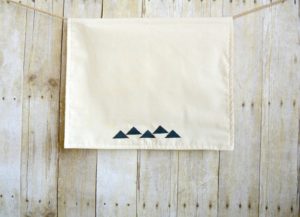 It is so simple to make your own tea towels! They are not only pretty, but also eco-friendly. In the past, muslin was widely used for kitchen towels. These double sided towels are made with 100% cotton unbleached muslin, which you can find at almost any fabric store. Unbleached muslin is great as it has not been treated with any of the chemicals involved in the bleaching process, and may be more durable than bleached cotton. It is less absorbent when it is initially used, but will become softer and more absorbent with washings and use. The paint I used is a water based textile paint. You can get fabric paint at any craft store, but with how much towels are washed and used, I suggest visiting an art supply store. There you will find great water based textile paints or inks. I use a variety of things as my stamps. The "Mountain Triangle" pattern above was done using a wood block from my daughters block set. If you want the triangle shape, you could cut a potato into the shape of a triangle. I've also cut stamps out of large pink erasers with an exacto blade. I've also used sponges, and store bought stamps. You can get really creative!
For the towels you will need:
Cotton Muslin – Each towel uses two pieces of at least 27 X 18 inches of fabric
Sewing Machine
Scissors
Thread
Textile Paint or Ink
Small Sponge Brush
Stamp of Choice (Using a large stamp with a bold shape works best. Detailed stamps are more difficult to get a good image)
Newspaper and paper plate for printing
*Note-the fabric will shrink. Make the towel larger than you want it if you are going to wash in warm water and dry. If you want to wash the fabric before sewing, do so, and iron out all wrinkles. I have found that if you choose not to wash the fabric, it still works fine and will not affect the image that is printed on the towel.
Sewing Your Towel
Lay out your muslin fabric, and measure your two rectangles (I prefer 27 X 18 to allow for shrinkage). Be careful to make straight edges with a yard stick or other method. Draw your rectangles that you will then cut.
Cut your fabric.
Face the rectangle pieces together and pin around to secure.
Sew 1/2 inch in, around towel leaving a 2 1/2 inch open space to turn the towel inside-out.
(Optional) At each corner, trim the corner off, avoiding to cut the sewing. Cut 3 millimeters away from the sewn part of the corner so that the corner will stay strong (this method will allow you to have nice corners on your towel)
Turn your towel inside out through the little 2 1/2 inch space that you left open.
Iron out
Sew around entire edge of towel with a zig-zag stitch, 1/4 inch in from the edge, or less. This will close up your hole that you left to bring your towel inside out.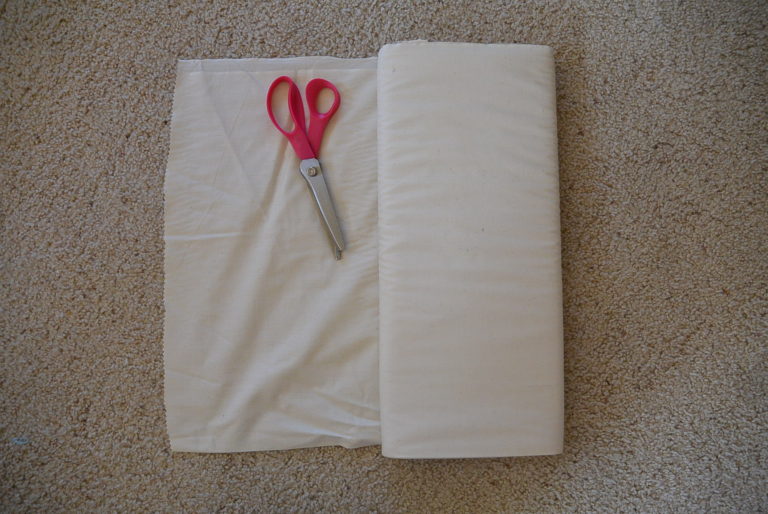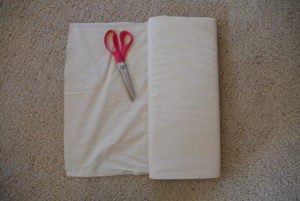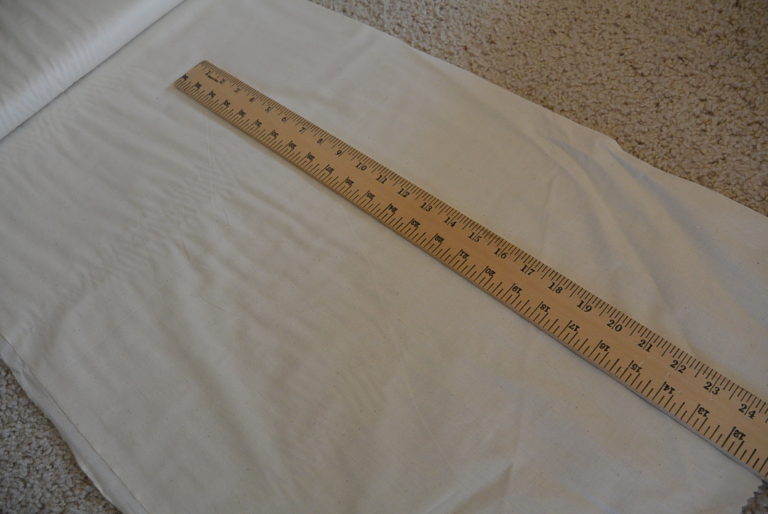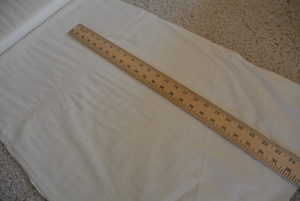 Printing your Towel
*You may want to print before you sew your towel. Depending on the paint you use, it can bleed through the fabric. Sewing the towel AFTER printing avoids this problem.
Lay out newspaper or other protective material on the table where you will be printing.
Dab your paint with a sponge brush and work on a work surface like a paper plate, getting the sponge brush filled with a good amount of paint. You don't want it saturated, just filled enough to leave a film of paint on your stamp.
Use your sponge brush to apply paint to your stamp. Apply paint evenly. Do a practice stamp FIRST on scrap fabric. I've learned my lesson when I've ruined a few towels by stamping them first. Make sure your stamp is printing how you like it.
Place your stamp carefully on the fabric and apply even pressure.
Remove stamp and admire!
Iron your print as directed on your paint's directions. Most paints need to be heat set and you will iron the image for about one minute.
Enjoy your towels!
If you liked this, check out my home page and check back often for new ideas and free patterns! Thank you!