Today's free tutorial will show you how to put your scrap yarn to use and make a beautiful, macrame feather! I turned mine into a bookmark, but you can make wall hangings and more! This is a great project for anyone, including older children, and there's no experience necessary. I'll show you exactly how to do it in the video tutorial below (scroll down to see it).
I was recently brain storming about what I could make that would be small enough to pop in the mail to a loved one during these times. With the stay-at-home orders keeping us away from so many people, it's a nice idea to at least be able to mail something to those we love.
My 91 year old grandmom comes to mind as she's in a facility where no one may visit and she isn't able to leave her room. The only thing we can do is use the phone, or use the mail. My daughter made a card for her which we'll be sending, but bookmarks are another great idea. And that's where today's project came from.(I will be asking my grandmom not to open the mail for a couple of days as the virus can live on paper and product for that long)
While I've largely stuck to big knit and crochet projects recently, I've always enjoyed quick, easy, little projects too (these hoop mandalas or little bags like this). So, it was a lot of fun to get back to an instant gratification project with this feather!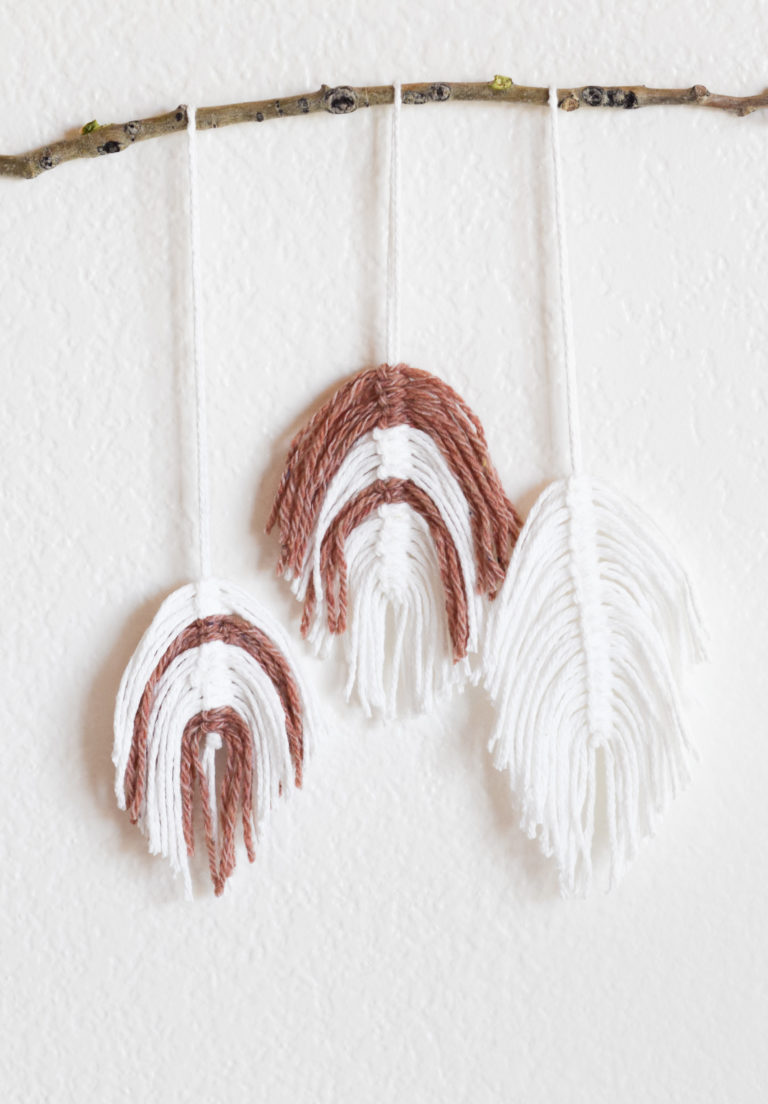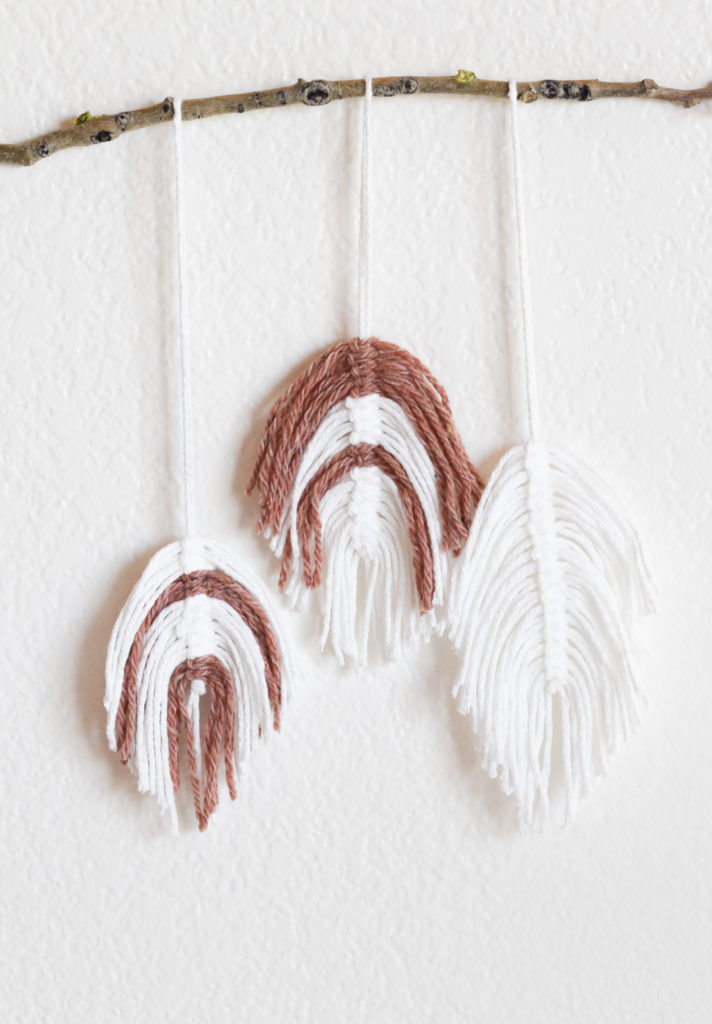 These easy feathers are SO simple to make, and I can imagine them being used for so many things. Hang them on your bag for a boho look, put them on a wall hanging, or make a bookmark like I did. What would you do with your feathers? It takes very little yarn to make one, but you do want to use a "stiff" yarn. More about that below. 🙂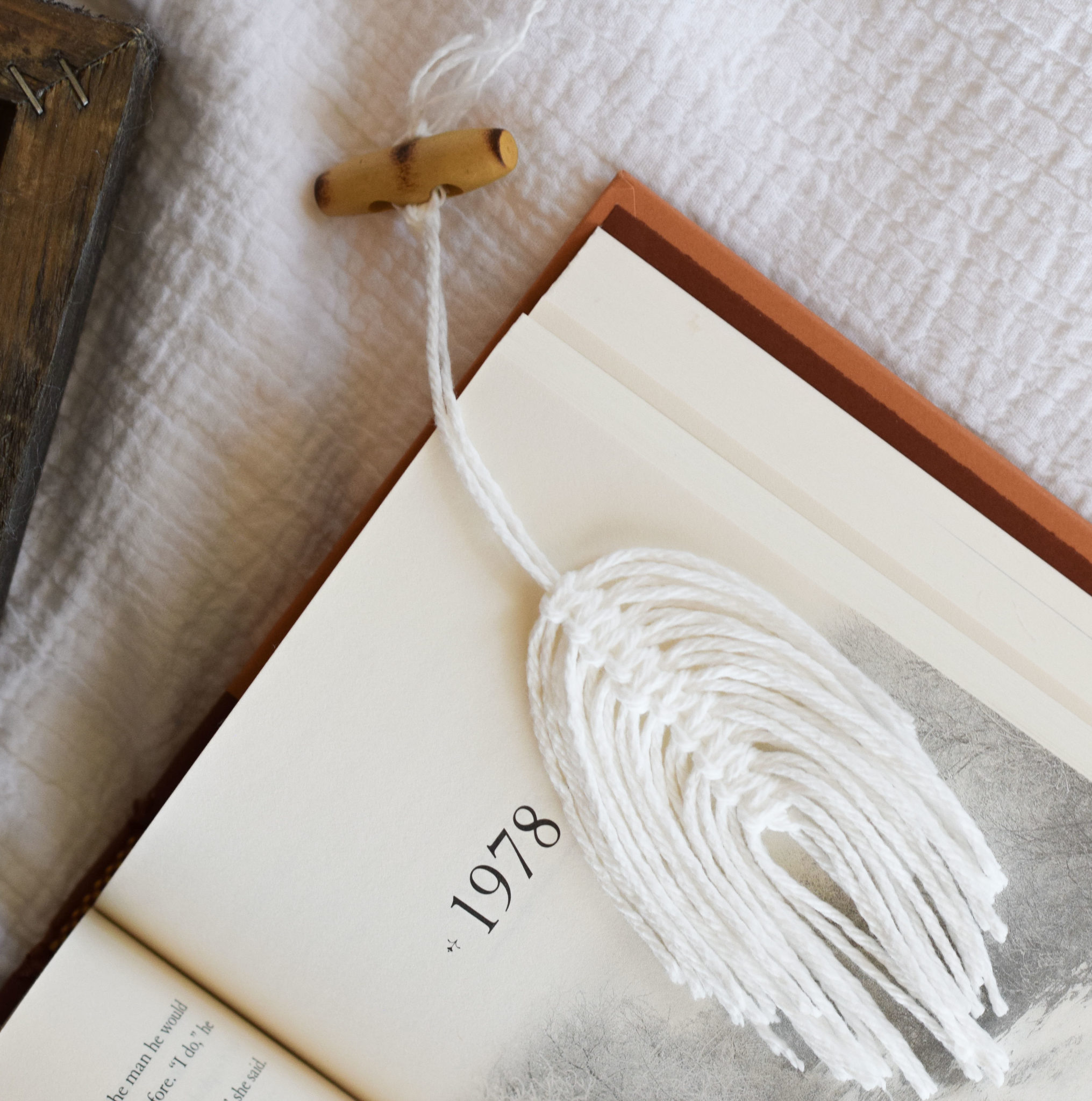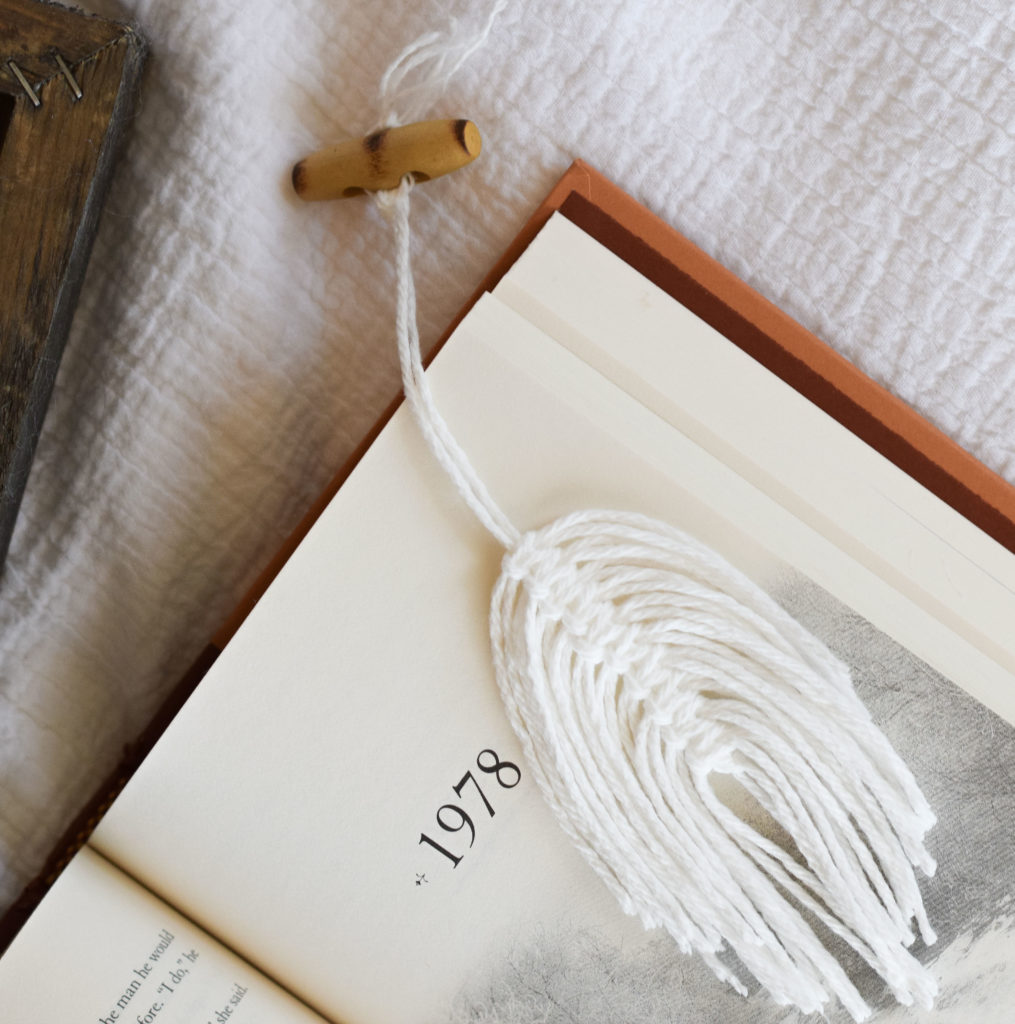 Shall we get to it?
You'll need:
Scrap worsted weight cotton yarn – I used a heavy kitchen cotton as well as Lion Brand Re-Tweed for the contrast color (you'll see these in the video) You don't want a "drapey" yarn, but one that holds well.
Scissors
A Bead (for the book mark – optional)
And, here's the video to see how it's done!
I hope you enjoyed today's little project! Isn't it easy?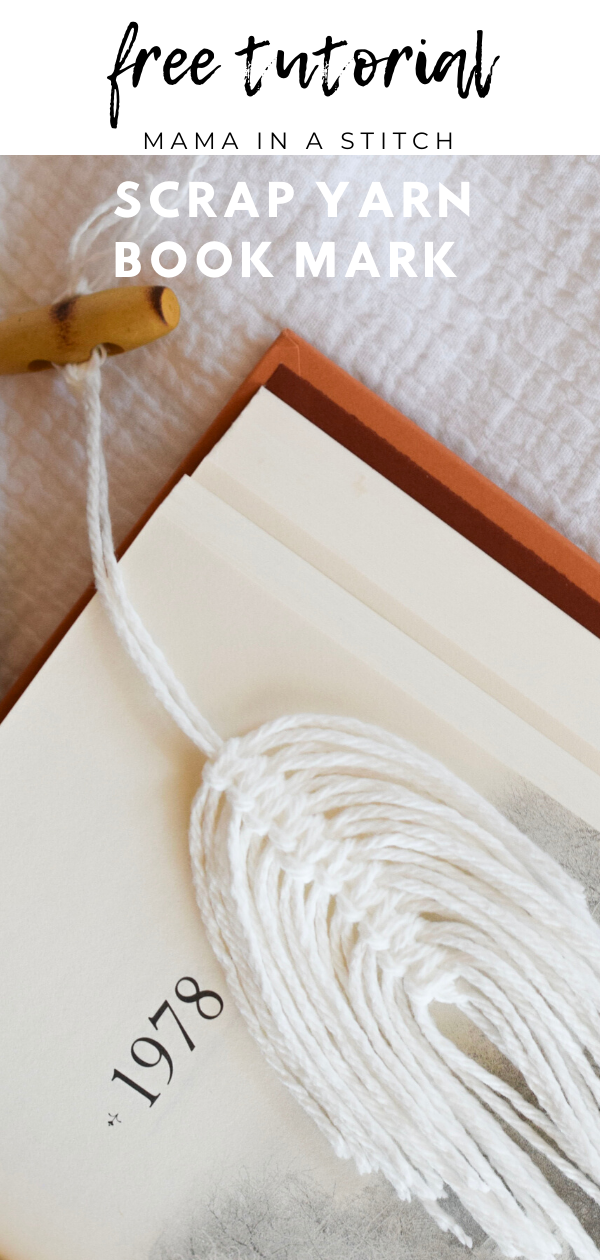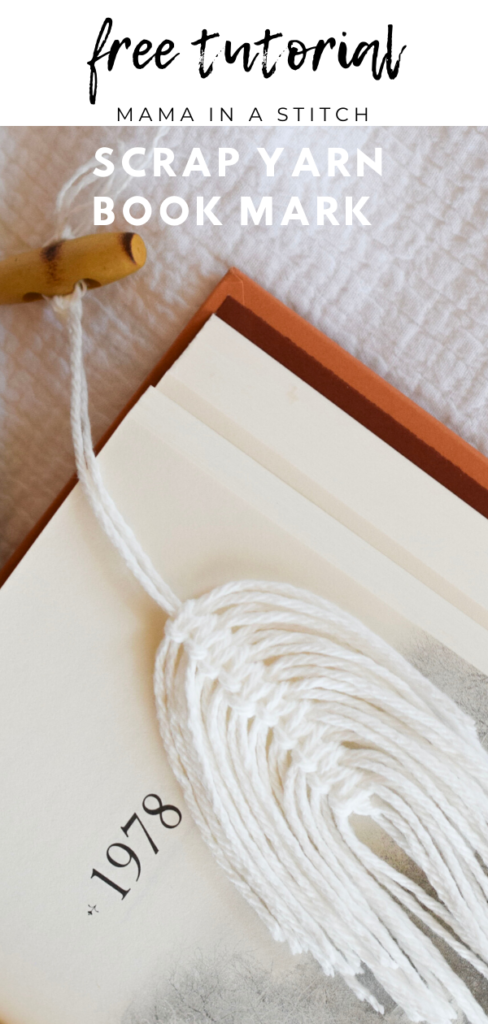 I'll be sharing more crochet and knitting patterns soon! Stay safe and well my friends.
XO
Jessica
If you liked this, you might also like: