Easy, Chunky Rustic Crochet Cowl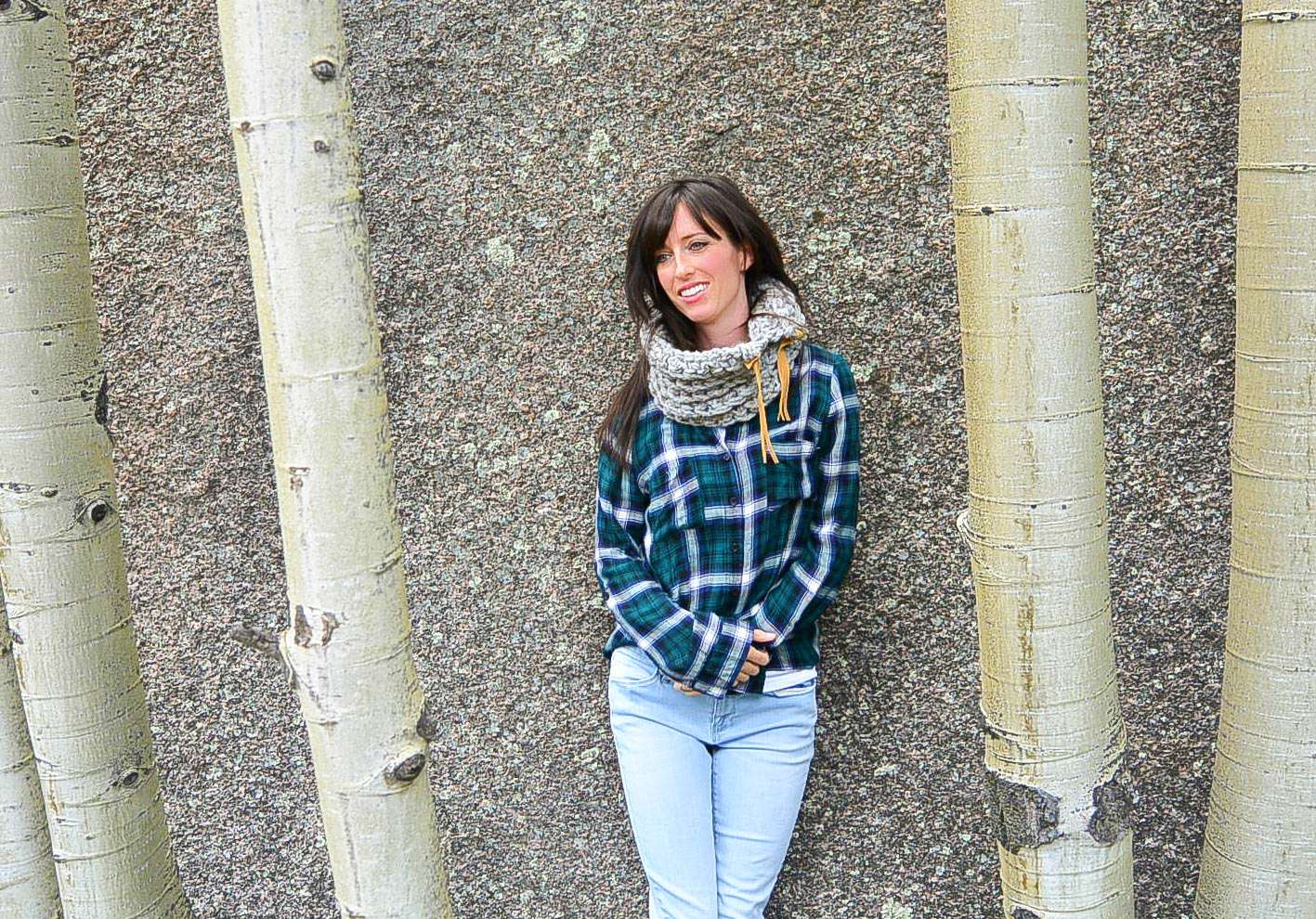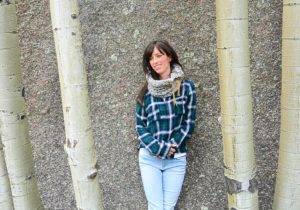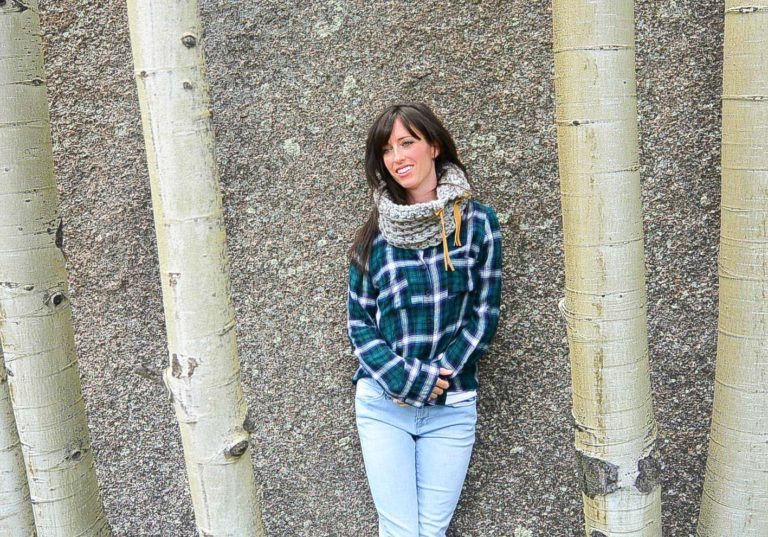 I guess I wasn't kidding in my last post when I said it's time I act like an adult and start working on my Christmas gifts before December 1st. I have surprised even myself, and decided to work on something that could be a Christmas gift here in the month of July.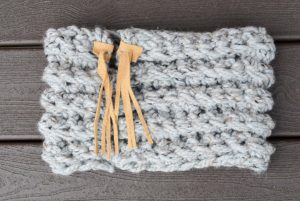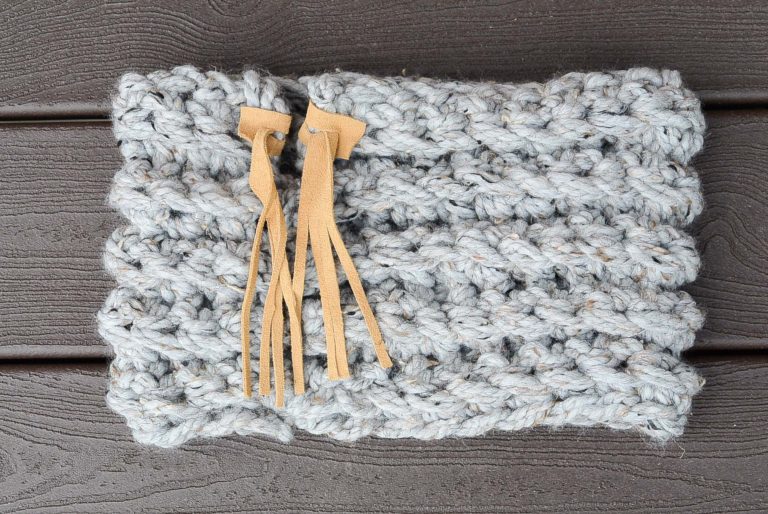 I'm loving the big, bulky knit blankets, scarves and BIG and thick yarny projects that are out right now. I had two skeins of Lion Brand Wool Ease Thick and Quick in this Grey Marble, and thought it could make a nice, thick and super warm cowl. This cowl is so easy, as it's all done in single crochet – yep! It's all single crocheted in the back loop, using a "Big Giant Mama" hook, better known as a size S hook, and holding two strands of super bulky yarn together. The rib you get from crocheting in the back loop is HUGE from using the big yarn and "Big Giant Mama". If you like big, rustic, warm and cozy like me, get out your "Big Mama" and let's get started! This works up super fast, which is always a big bonus for me.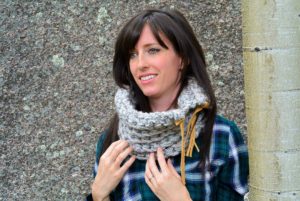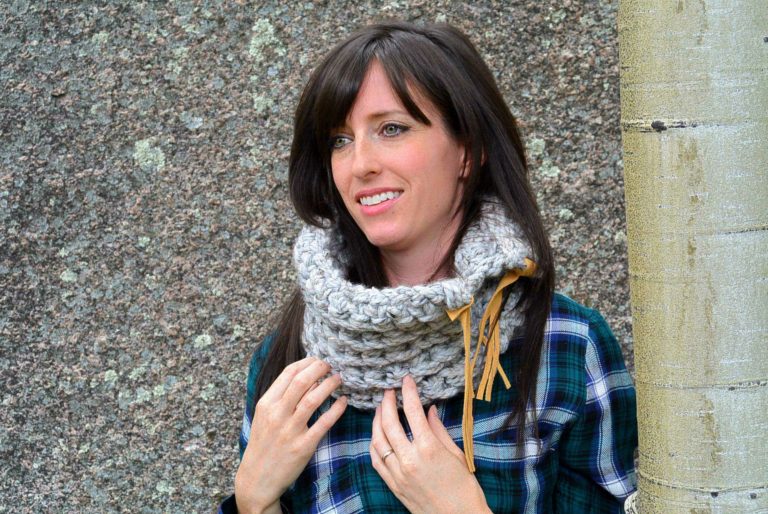 You will need:
Big Giant Mama Hook AKA Size S Crochet Hook
Small piece of suede or leather to create tassels
Scissors ( Make sure they are good enough to cut leather. I used my fabric scissors)
Tapestry Needle to weave in ends
Notes:
* You are making a rectangle, which you will fold and seam at the end.
Pattern:
With your Size S hook, and holding two strands of super bulky yarn together, chain 30, turn
Row 1 In second chain from hook, single crochet across row, chain one, turn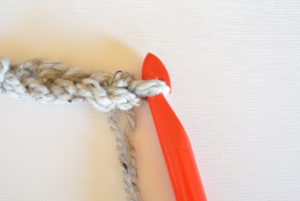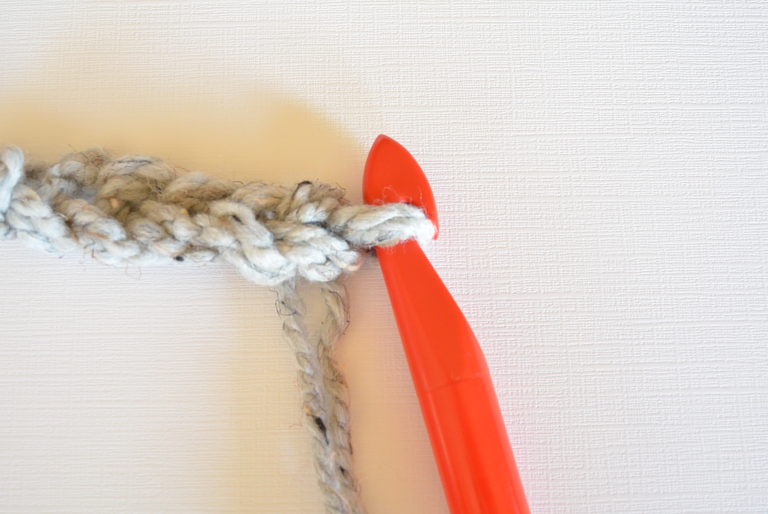 Row 2 until End – Single crochet in the back loop only across row. Chain one and turn at end of row. Continue this pattern until your skeins run out, or the cowl is as tall as you like it.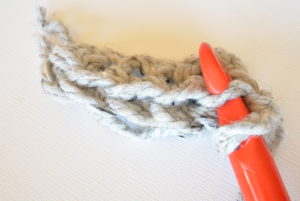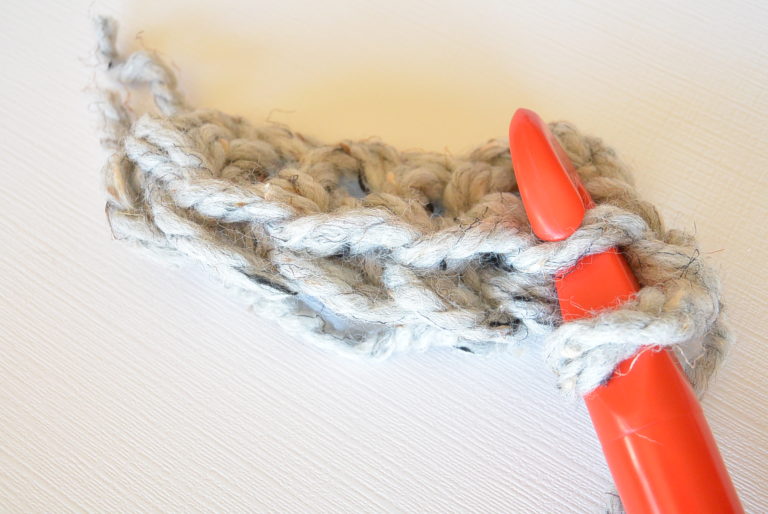 Tie off, weave in ends.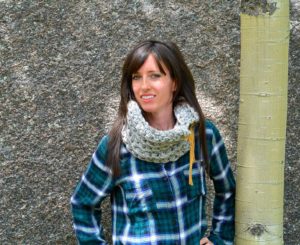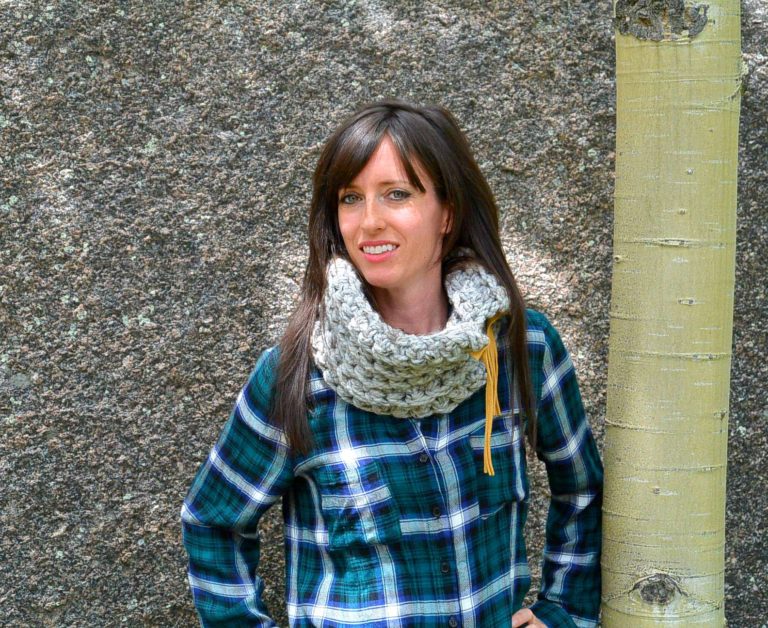 Assembly:
Fold cowl, and line up ends.
Using your tapestry needle and a length of yarn, whip stitch from the bottom up, leaving an opening at the top of about 3 inches. Tie off and weave in ends, leaving the three inches at the top open. You will now work on the leather pieces which will be tied in this location.
Cut two lengths of leather or suede about 7 inches long (or as long as you'd like), 3/4 of an inch wide. Cut a slit at the end of each piece. Pull leather through the cowl, and feed the end through the slit. Pull tightly. Cut small tassels as wanted on the leather piece.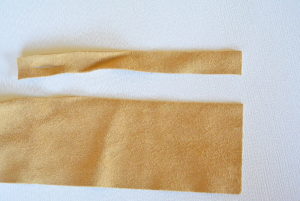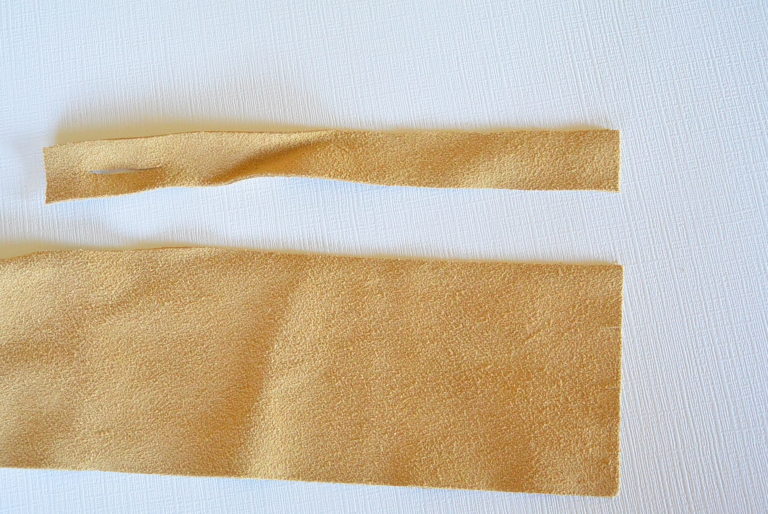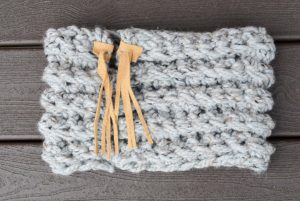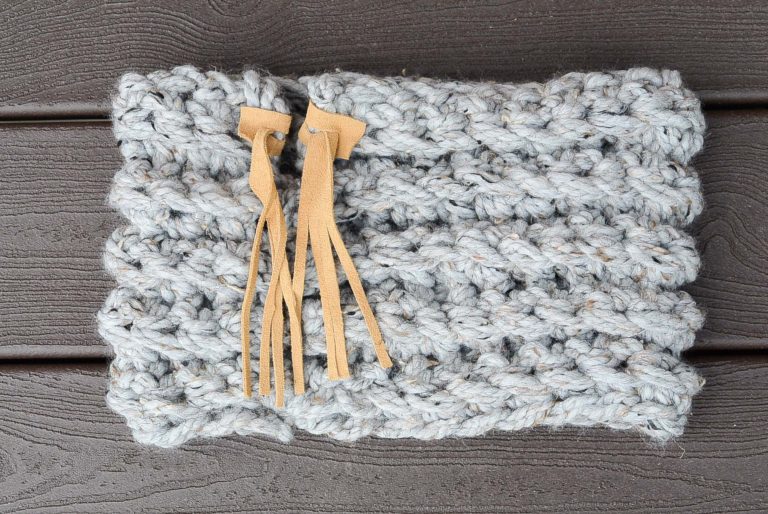 Repeat this on the other side in order to have two leather ties / tassels.
This, hands down, has to be the warmest cowl I've made in my life.
Not sure who this gift will be going to yet, but hopefully someone will enjoy it this coming winter.
Do you like the chunky look, or do you prefer the more delicate look on knit and crochet items? I'd love to hear what you think!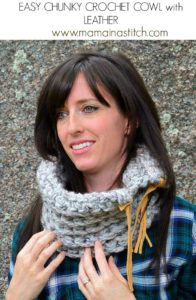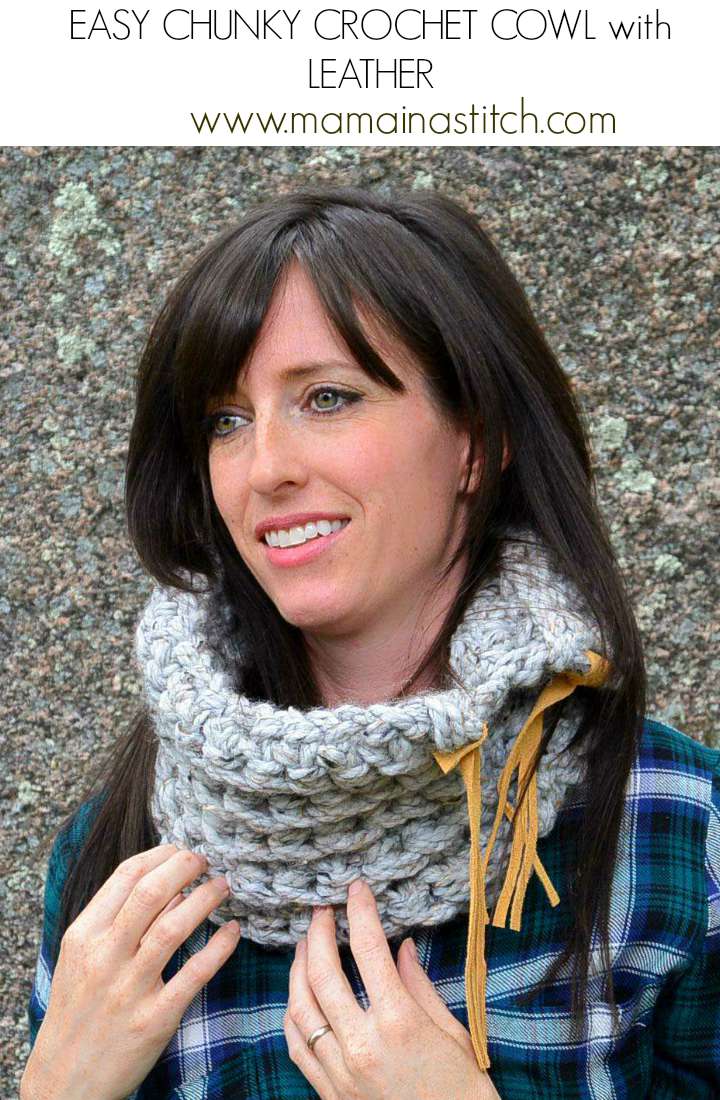 If you liked this, feel free to subscribe by entering your email address or follow me on Facebook, Instagram or Twitter for all my other patterns and projects. Thanks so much!
You might also like my Plum Cowl here: