My Yarn Room Makeover – How To Organize
The other day I decided to post a slightly embarrassing picture to my Facebook Page (here) of my out of control yarn stash in hopes of getting some of your ideas on organizing yarn. Hehe! After the rush of holiday making, my stash became a jumbled mess and I was determined to finally do something about it. (Don't they say creativity thrives in an occasional mess? I'll just keep telling myself that. Lol.) I also assumed that many of you also have a jumbled mess, but what I found out was that a lot of you have amazingly organized stashes! You gave me so many budget friendly ideas on best ways to organize yarn and I thought I'd share those ideas with you today. Of course, I'll also show you the before and after photos of my "yarn room". And yes, I did decide to dedicate an actual room to my yarn because it has become such a huge part of my life. More on justifying my yarn room later (read on).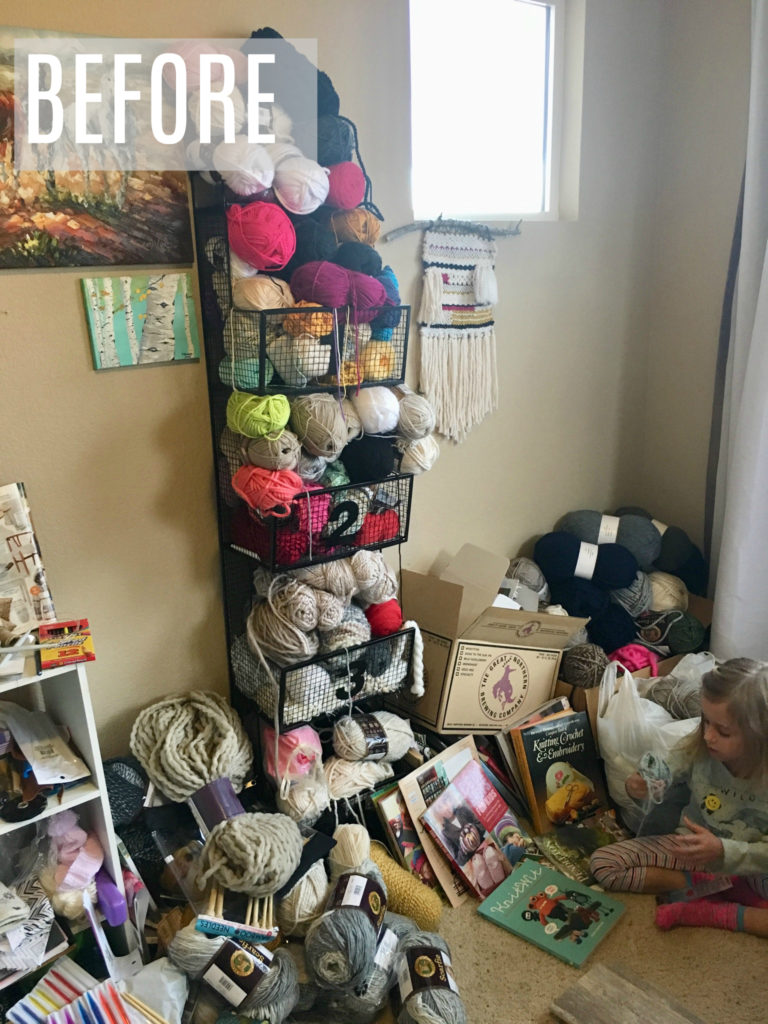 Above: When I looked at my messy room, it was hard to even know where to start. There are books, needles, full skeins of yarn, partial skeins of yarn and more. It is a well loved and used craft room that needs help!
But before I get to more details of how I finally organized, I want to share some of the thoughts that you gave me on my Facebook page on ways to organize yarn.
Budget Friendly Methods to Organize Yarn
Clear Plastic Bins – Use clear plastic bins so you can see your yarn. Purchase sizes that will fit in your closet or even the bins that will roll under your bed.
Food Storage Containers – Not only can you use any clear food storage container, you can also use the space saver versions (you know, the ones where the bag is squished and air tight as can be). One kind lady mentioned that she uses this method and the yarn pops back into shape just fine.
Baskets – Use any and all sorts of baskets to store your yarn. You can even knit or crochet some storage baskets or find great deals on baskets at thrift stores!
Entertainment Centers & China Hutches – Re-purpose an old t.v. entertainment center or dining room hutch to store your yarn
Dresser Drawers – Of course, you can always use a good old dresser
Old CD Racks – perfect for organizing yarn
Cube Shelving, Book Shelves – I chose to use this method as I am lucky enough to have the space and I prefer to be able to see all my yarn in one place. You can also make it look really artful and pretty!
The shelving unit that I chose is the Better Homes & Garden Shelves you see from Amazon below, though I found them to be less expensive at Wal-Mart so I purchased them there (plus I didn't want to have to wait for shipment). I love the look and picked the grey color.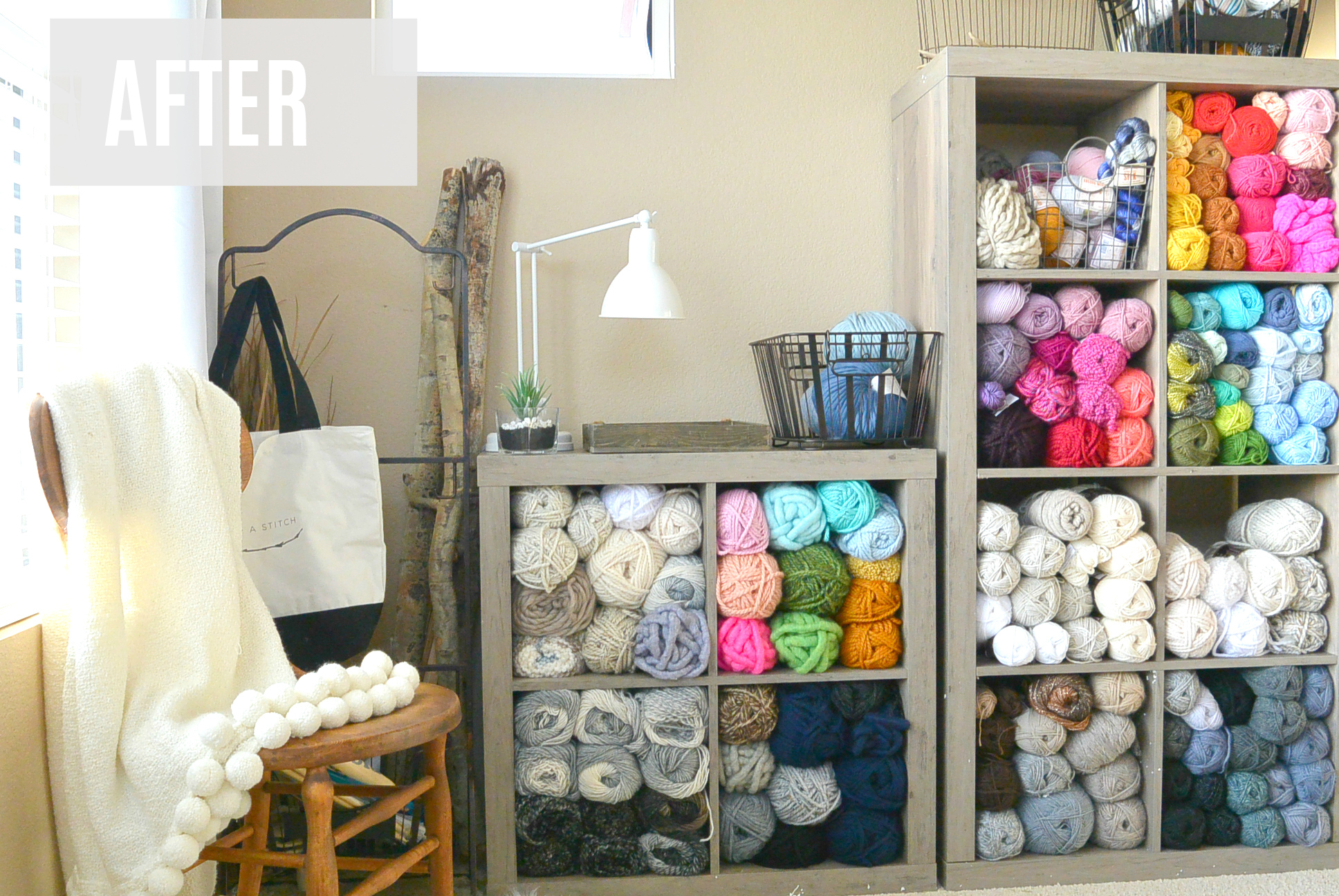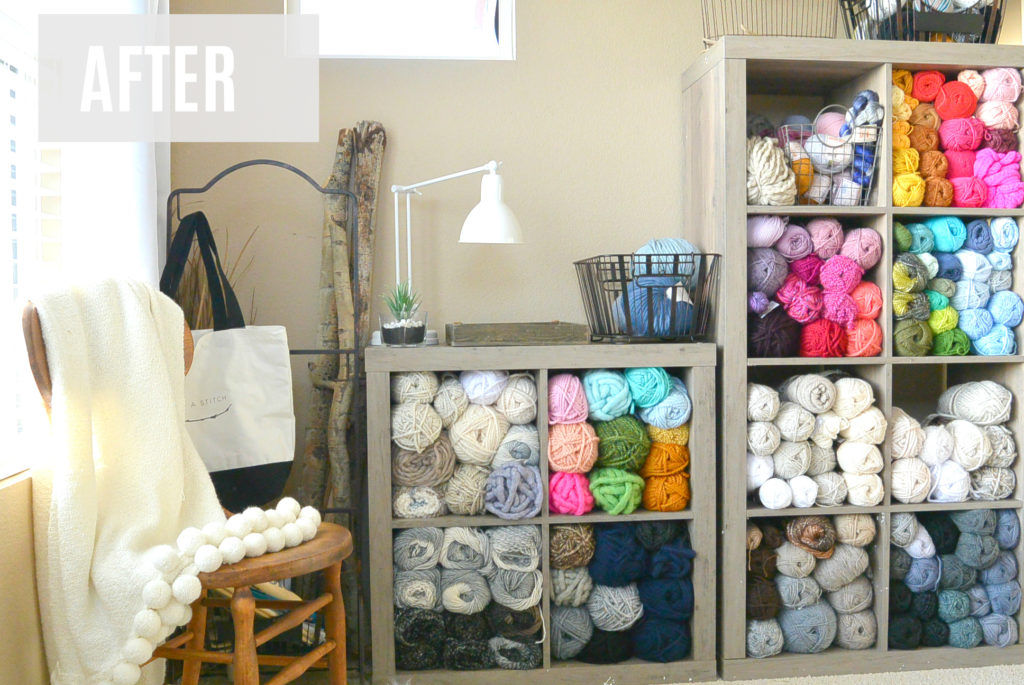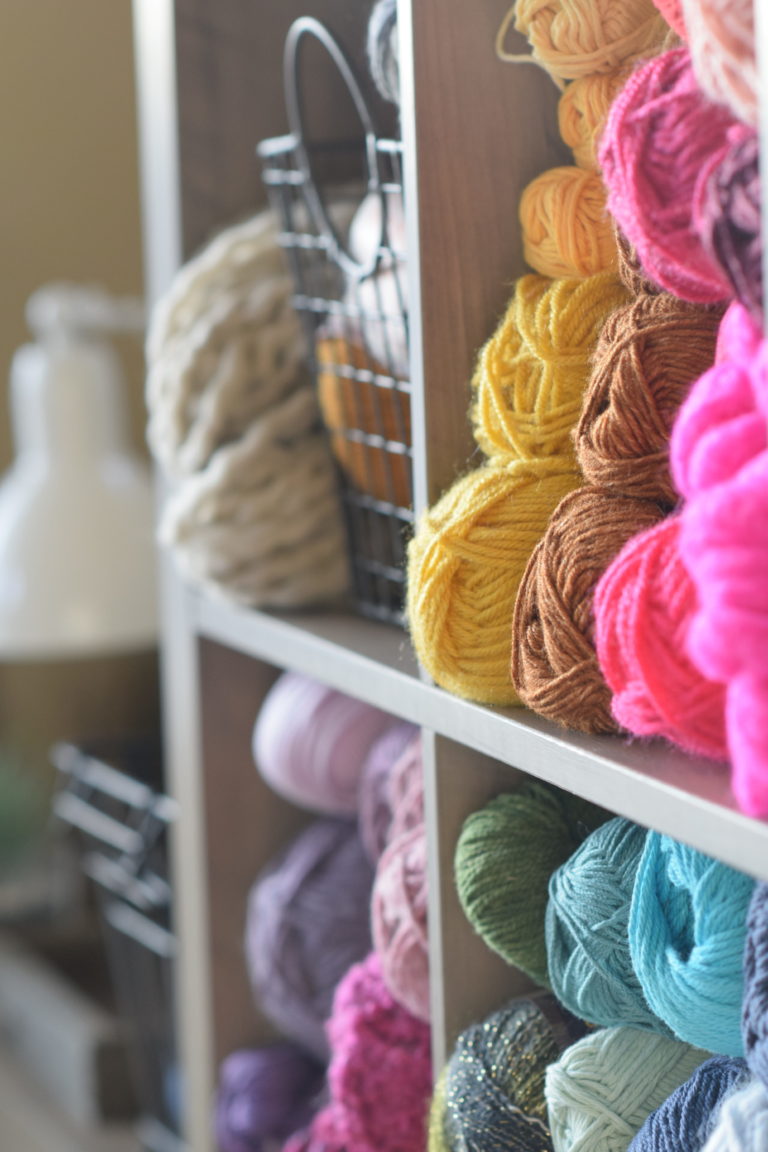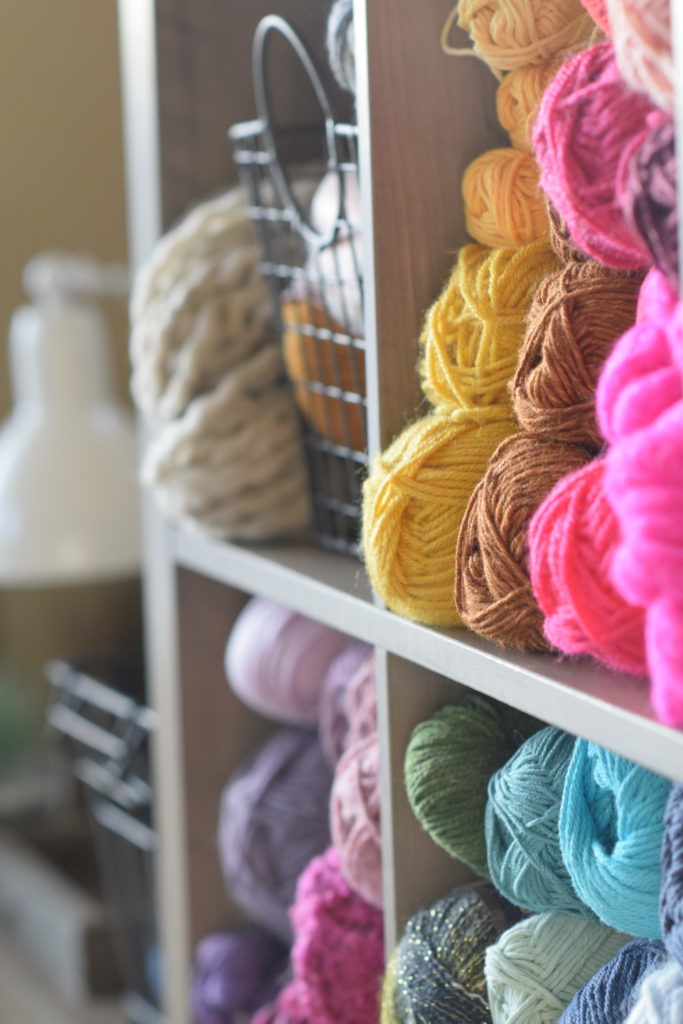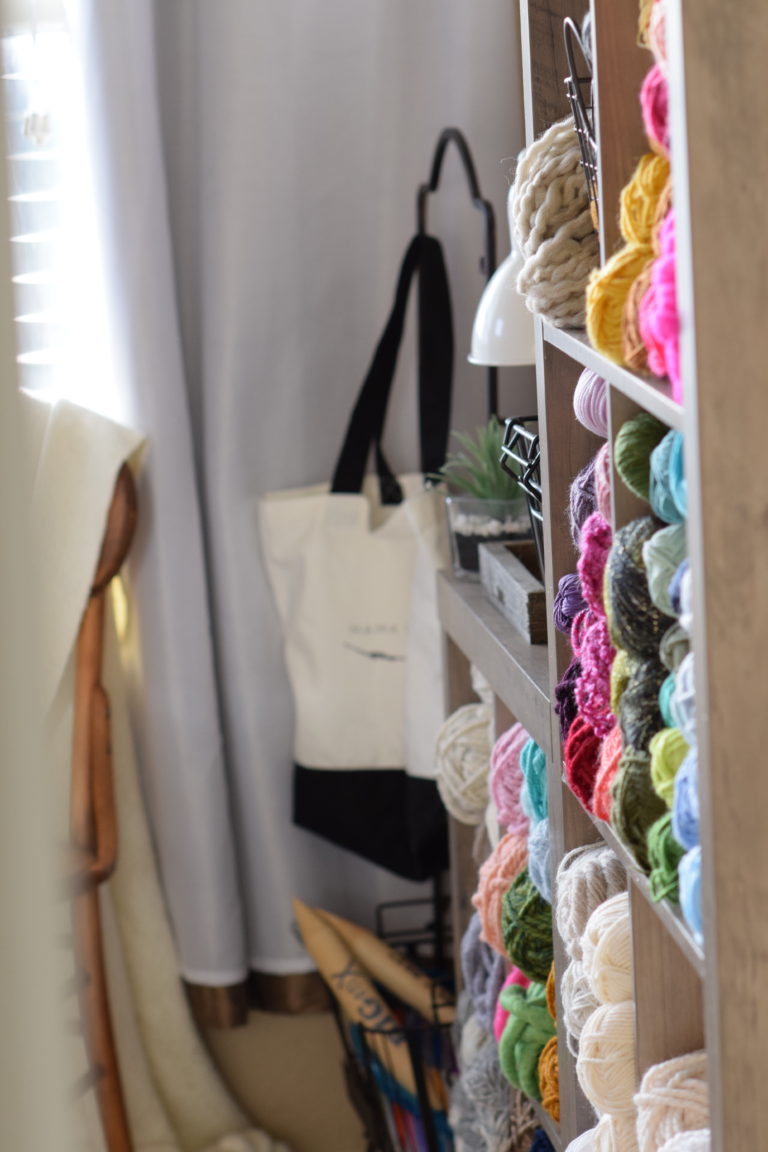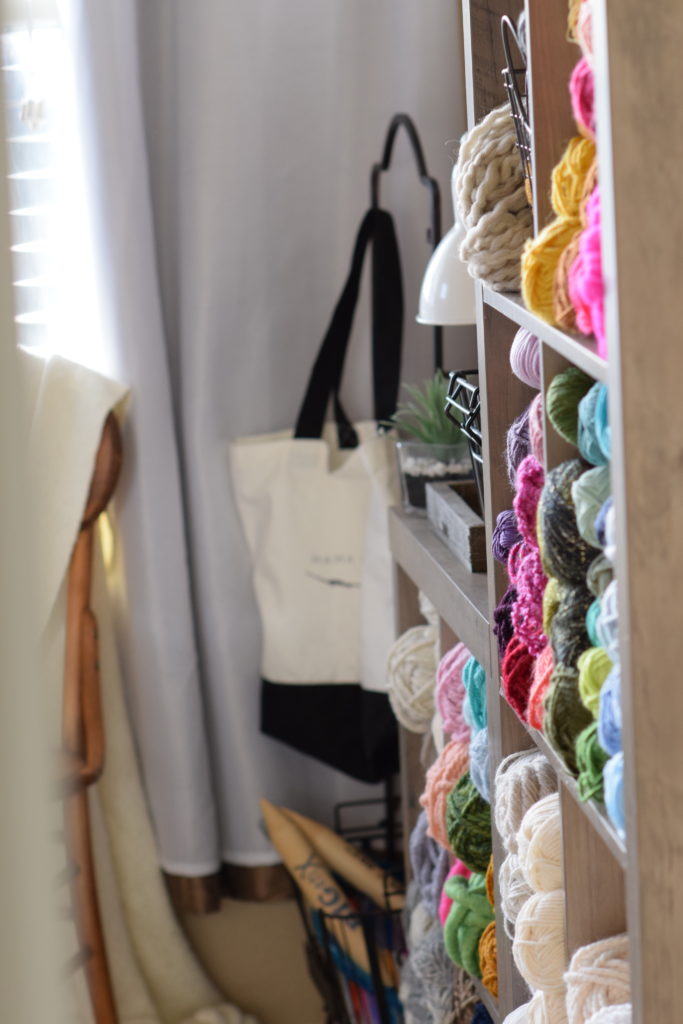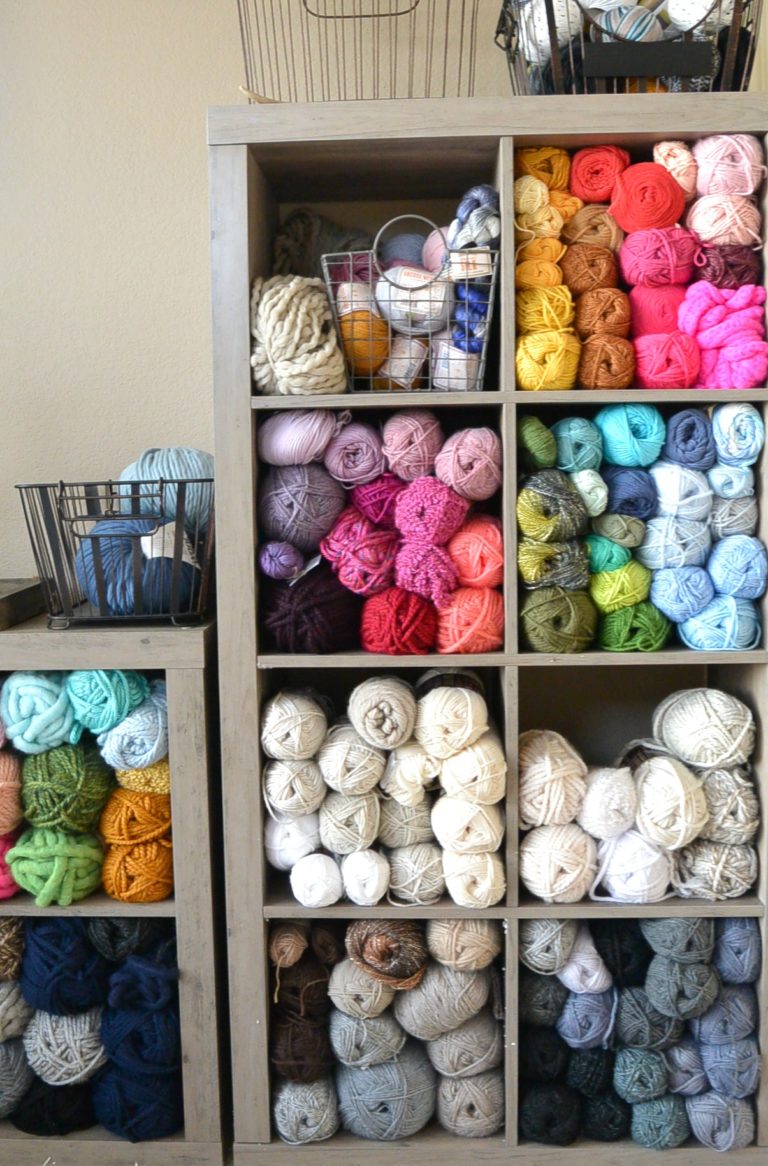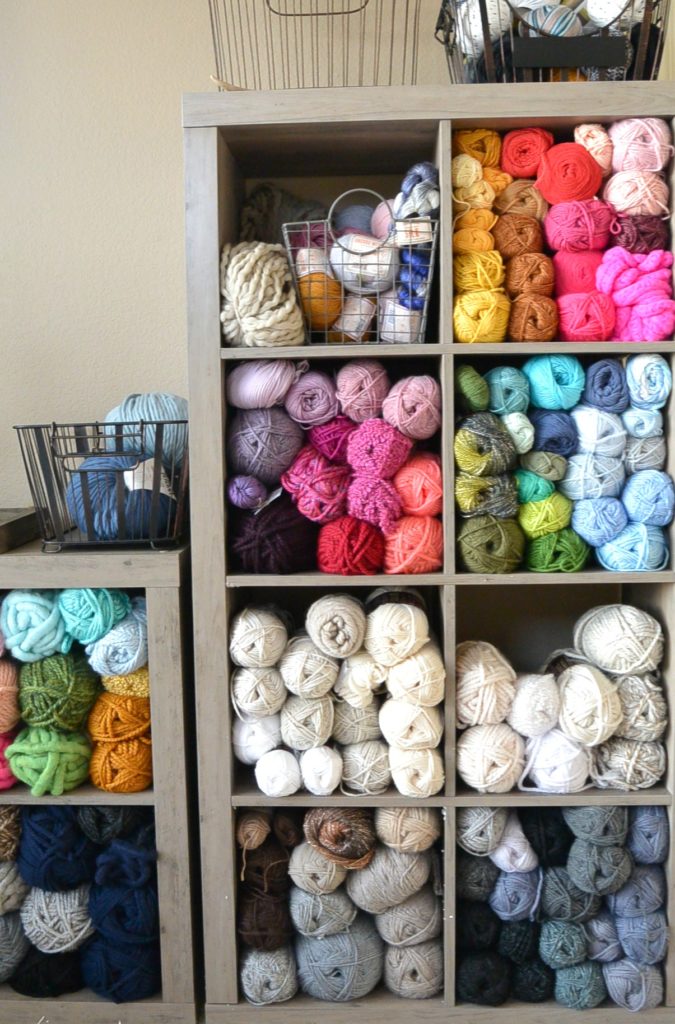 It was obvious that I needed some sort of shelving or storage, so I decided to go with cube shelving. A lot of folks suggested I order the Ikea shelves, but I was impatient and found what appeared to be the exact same units at Wal-Mart. These were so incredibly easy to assemble as I didn't need any tools at all or a husband – woo hoo! These shelves also didn't break the bank and they were the only expense in my yarn room makeover. The large unit was on sale for just over $60 and the small unit was around $30. Everything else used to organize was something that I already had in my home.
It was also apparent that I had some yarn that was several years old that I hadn't used and probably never would use. All of this yarn was put in a large bag to go to my friends that knit and crochet, and whatever they don't want will be donated.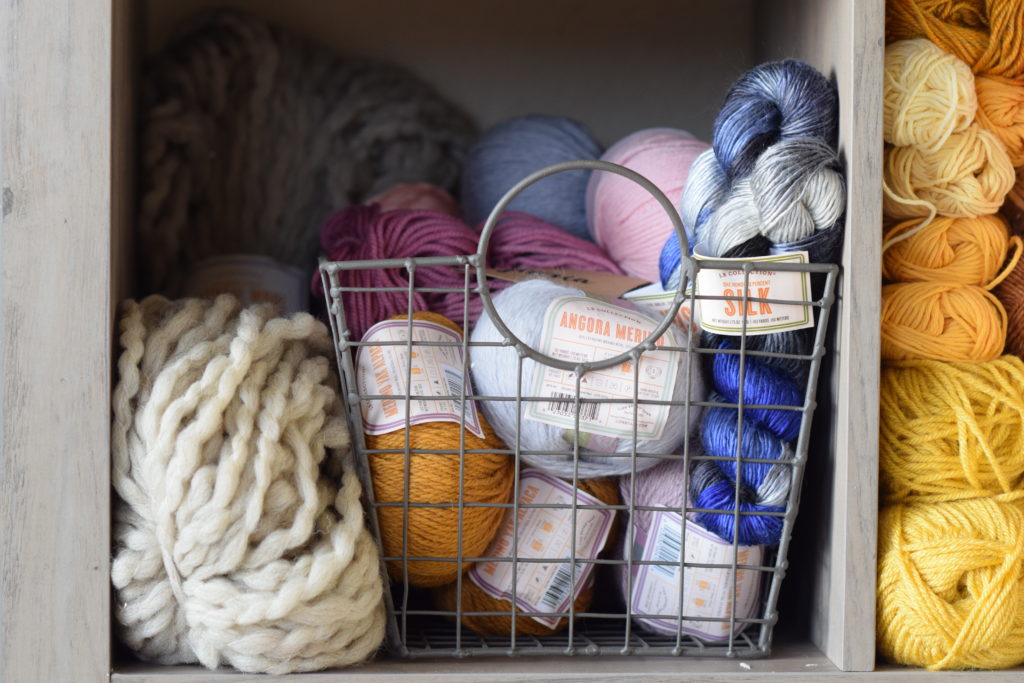 Above: Luxury yarns are in their own special basket within a cube at the top of my shelves.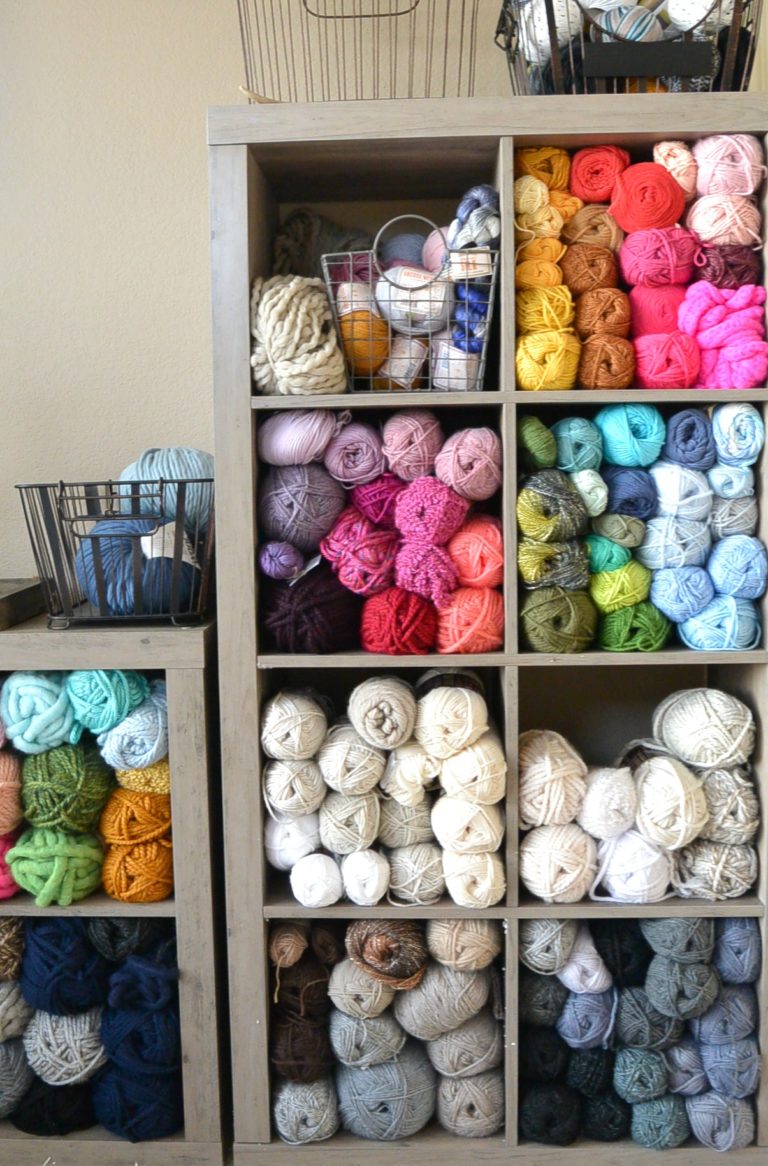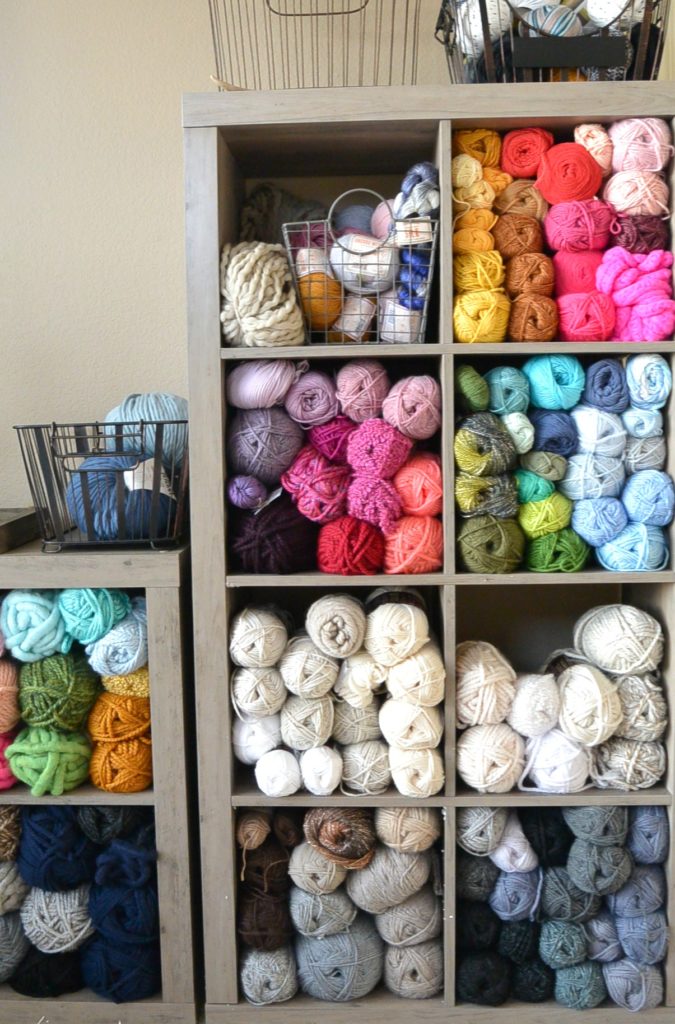 Above: I decided to organize my yarn by weight and by color. The chunky and super bulky yarns are in the cubes on the lower left side, and the worsted weight and lighter yarns are in the big unit. I had to make an extra cube for chunky cream yarns because that's my all time favorite color and weight. I found inspiration for the color organization from the yarn stores I've visited including the Lion Brand Yarn Studio and Purl Soho. They always organize by color and it's so beautiful.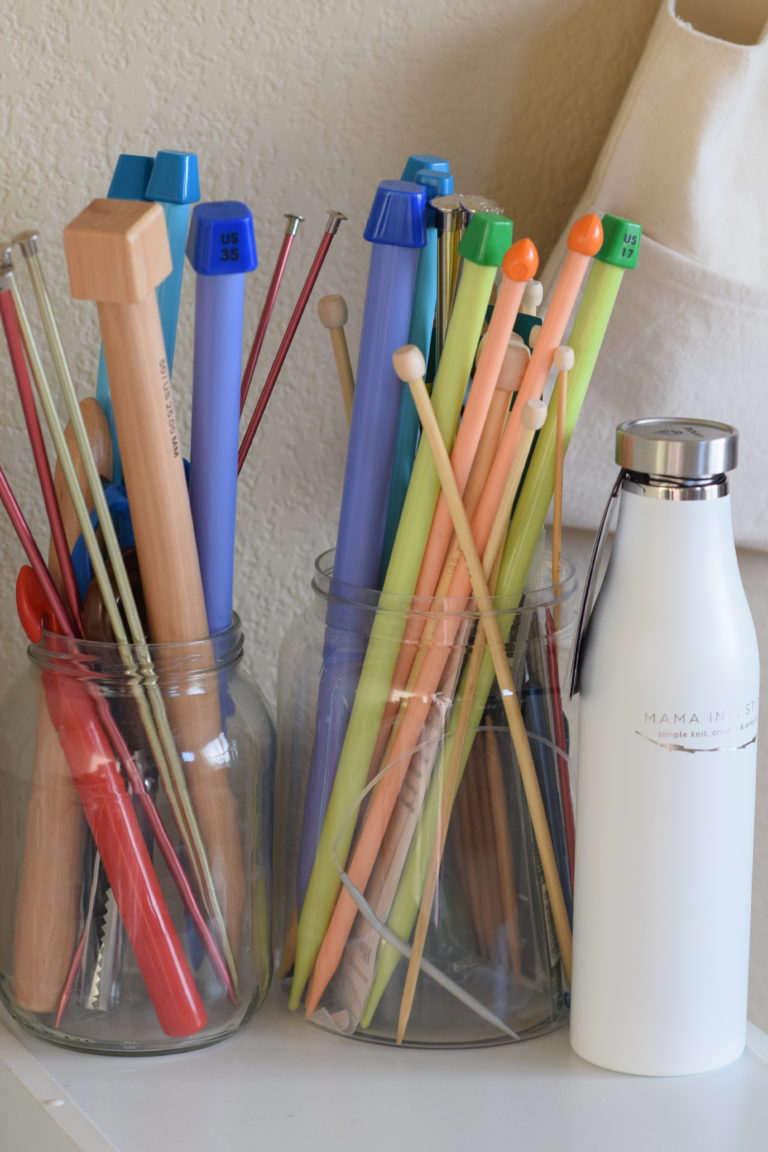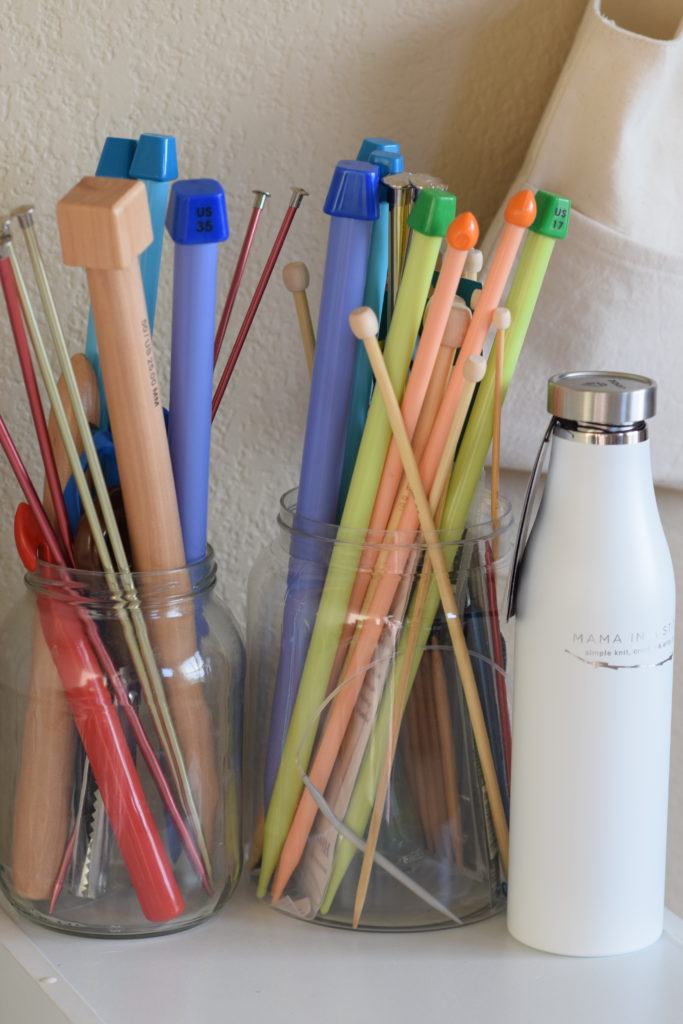 Above: Budget friendly jars are being used to hold many of my knitting needles and large hooks. And my new water bottle from Stephanie at All About Ami hangs out there too. 🙂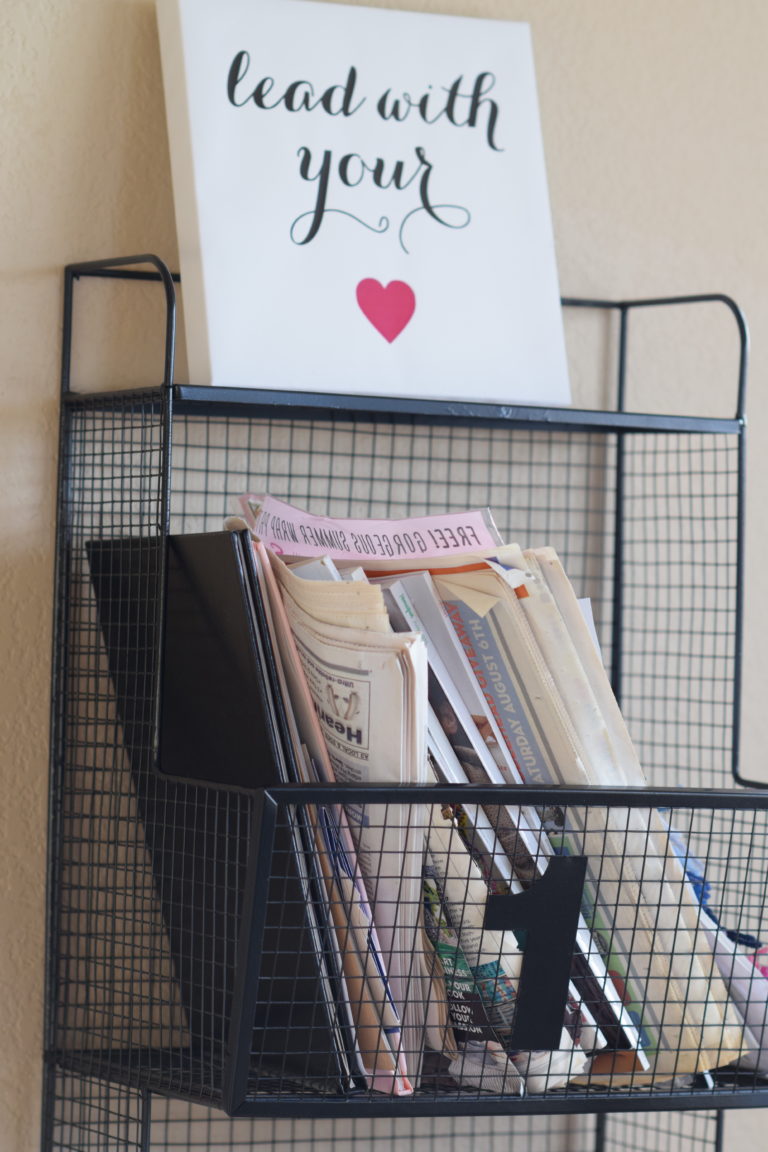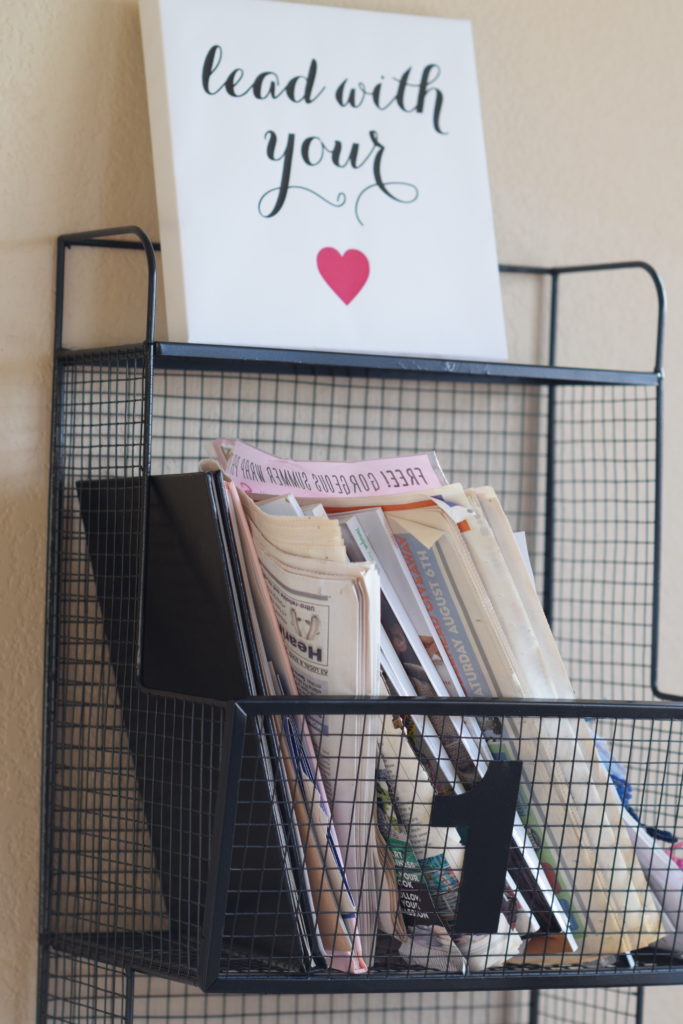 Above: The rack that previously held my yarn now holds my inspirational magazines and all of my knit and crochet books.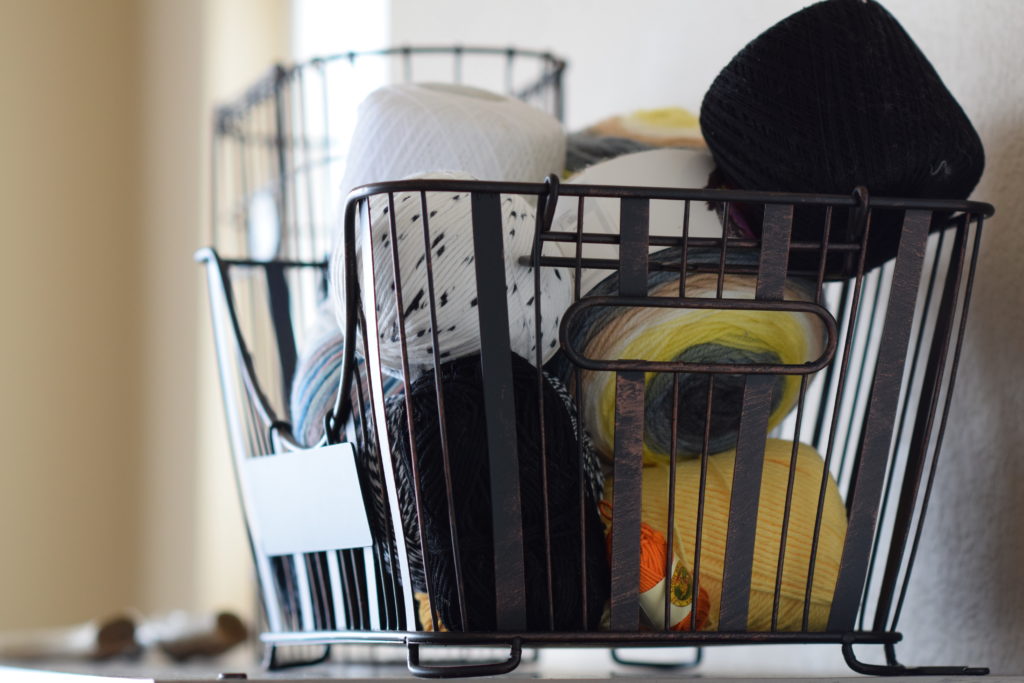 Above: Baskets are perfect to hold crochet thread, and skeins of yarn that are shaped differently. They are also great for holding partial skeins.
You guys, I am so thrilled about my new yarn room. Over the last couple of years, yarn has become an integral part of my life as I spend many hours per day designing, blogging about it and making. It was high time to treat myself to a space of my own where I can do my thang'. Whether you have a room, a closet or just a drawer for yarn, I hope that you've found some inspiration on how you might organize. And thank you so much to those of you who gave me ideas!


How do you organize your stash and what do you think? Please feel free to share in the comments below!
XO
Jessica