Scarves and Cowls – Oh My!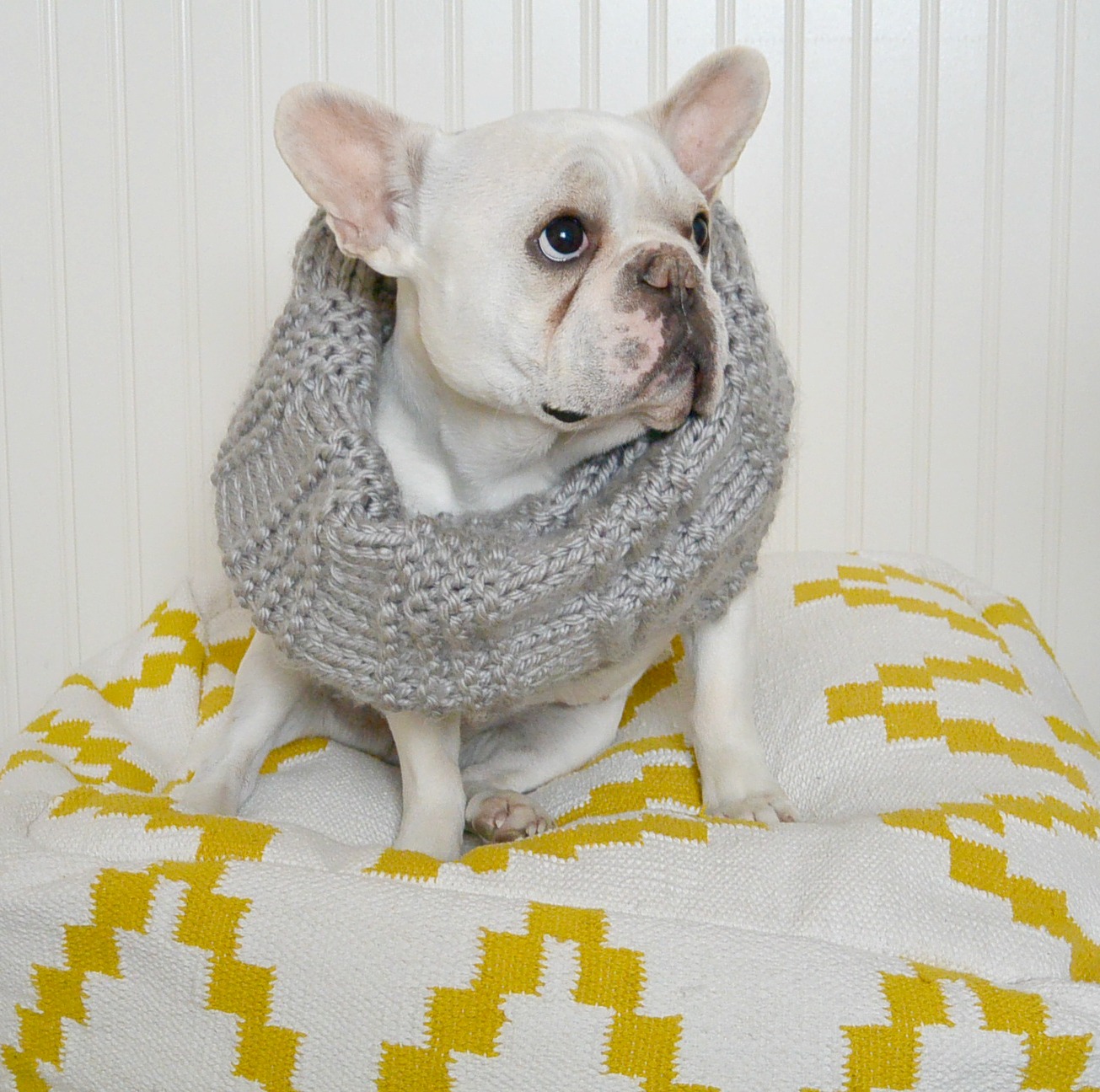 Chunky Knit Charcoal Cowl – Toddler
I knit a scarf as a Christmas gift had a little over half of a skein left of Bernat Mega Bulky Yarn (love this big, fat yarn!). I thought it would be perfect to make my daughter another cowl. I knit it flat, but it would be lovely knit in the round as well.
You will need:
1 Skein Bernat Mega Bulky Yarn, Dark Grey Heather
(Any Color you would like is fine!)
Size 35 knitting needles ( I used straight needles)
Scissors
Tapestry Needle
Any grey yarn to make a pom-pom
Pattern:
Cast on 28, leaving a tail to sew up the seam
Row 1-3 Knit (Garter Stitch) for 3 Rows
*Row 4 Purl
Row 5 Knit*
Repeat from * to * (working in knit, purl stockinette) until you reach the height that you like. This one was about 7 inches. Knit cast off. The top does curl a bit, so if you don't like it to curl, do a few more rows of garter stitch. I liked it to roll down a bit.
Gently sew up the seam with a mattress stitch ( a simple stitch that will keep you from seeing the seam. Great tutorials online on how to do the mattress stitch)
The Pom Pom is optional, but they are very easy to make. I haven't done a tutorial on making one, but there are plenty on
www.youtube.com
Attach your pom wherever you like it!
There you have it! A perfect stash buster and cute as can be.
Bernat Mega Bulky Yarn can be seen here:
Bernat Mega Bulky
*Images and content belong to Mama In A Stitch-please enjoy the pattern, and refer back to the blog if you use this for anything other than personal use *
*Please never leave children unattended with a scarf or cowl, including this one.
Many times a knitters first project is a scarf. Mine certainly was, but I never finished it because of how terrible it looked. It took a lot of "practice" scarves to make one that actually looked wearable. There are several great free patterns on the Internet for knit scarves.
Over the next several months, I will list some easy beginner scarf patterns here.
One scarf that uses big yarn and needles, that I really enjoyed was this pattern, the Audrey Hepburn Cowl, from Gina Michelle. It does use increases, so you would want to know how to do that by watching a tutorial. Or be like me and improvise by casting on a few more stitches and just work it without increases. I would think it would turn out pretty this way as well. The pattern can be found on her lovely blog here:

I prefer to use my dogs and child as models, rather than myself. Here's Ruby in one of my first Infinity Scarves. I like big yarn and needles.

If you like this, please subscribe! Do you enjoy scarf making?