How To Crochet A Fur Throw Blanket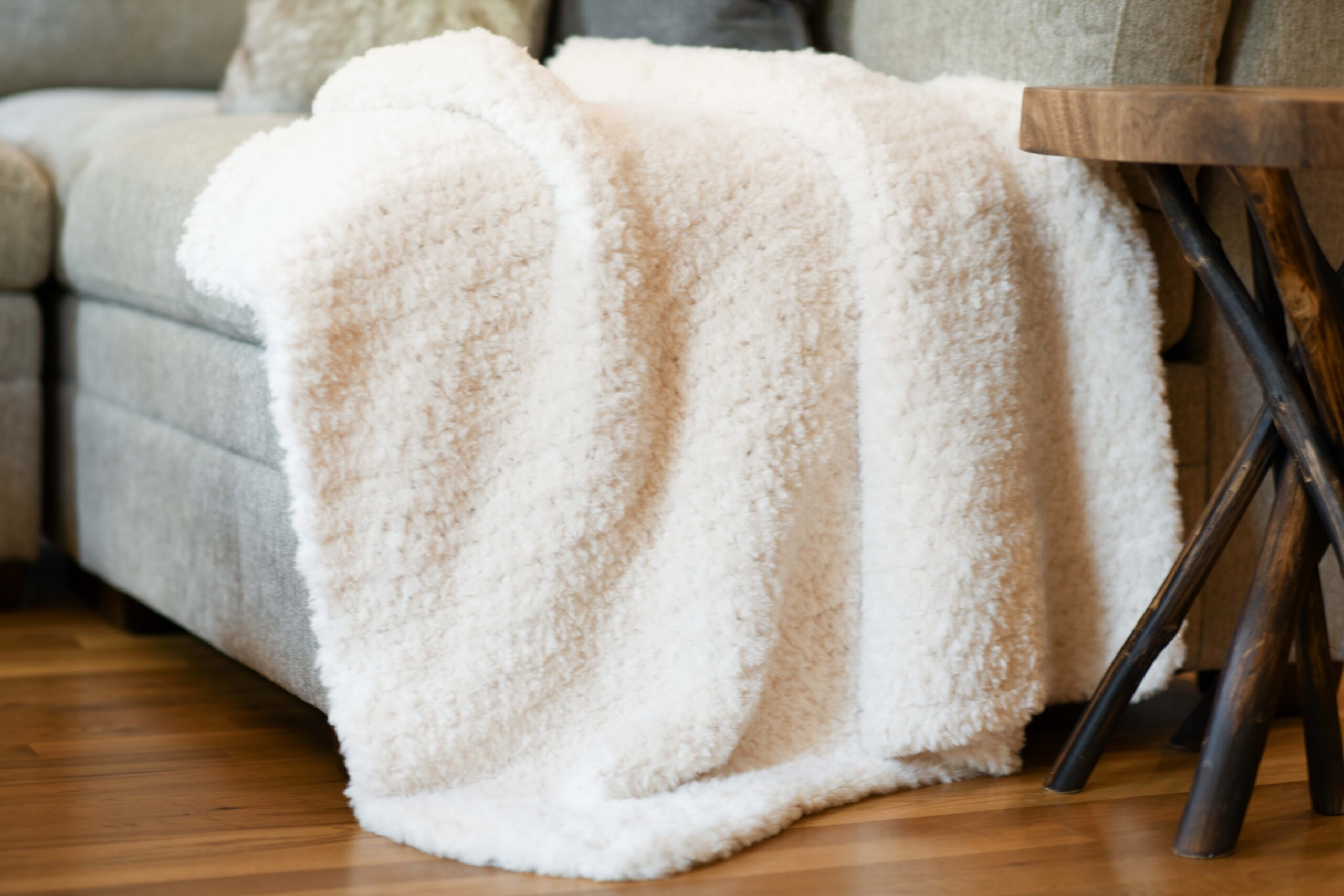 Hey friends! I'm all about faux fur. It's amazing to cuddle up with and perfect for the fall and winter months. This "Fable Fur Throw Blanket" is so easy to crochet, and I'll tell you just how it's done. The luxurious faux fur yarn (here) used for this blanket is from We Crochet and it didn't shed! HUGE PLUS!
(Free pattern below or you may find the printable, ad-free version for purchase on Etsy HERE)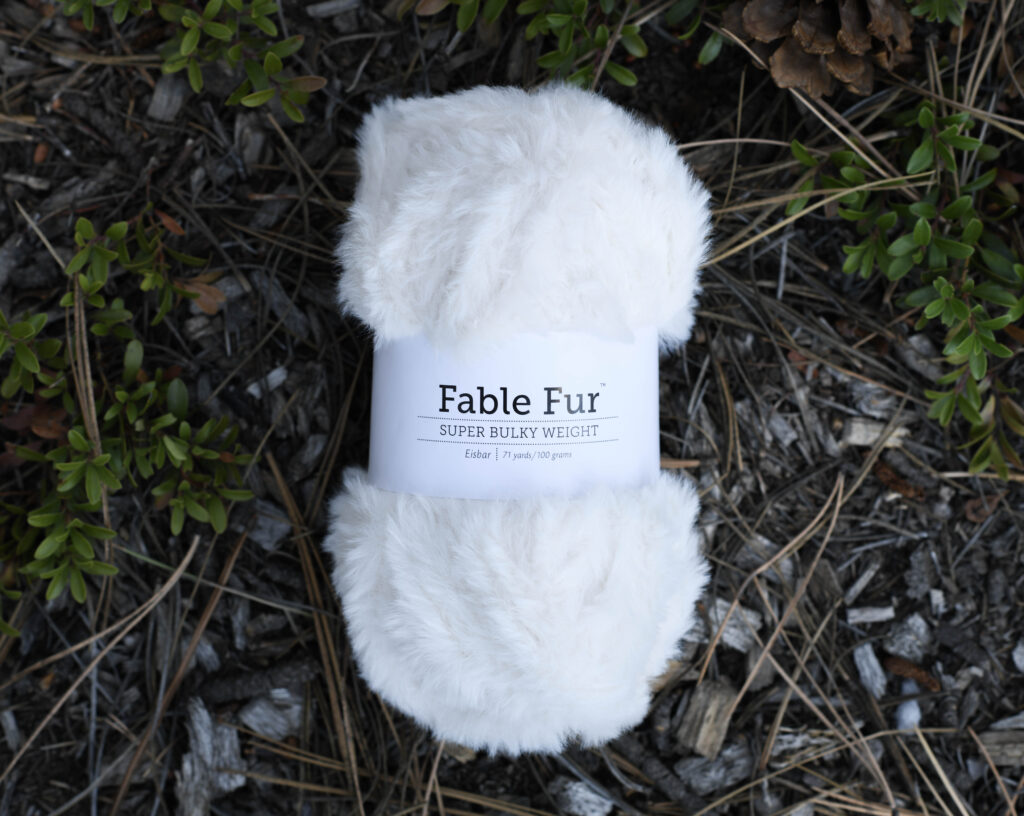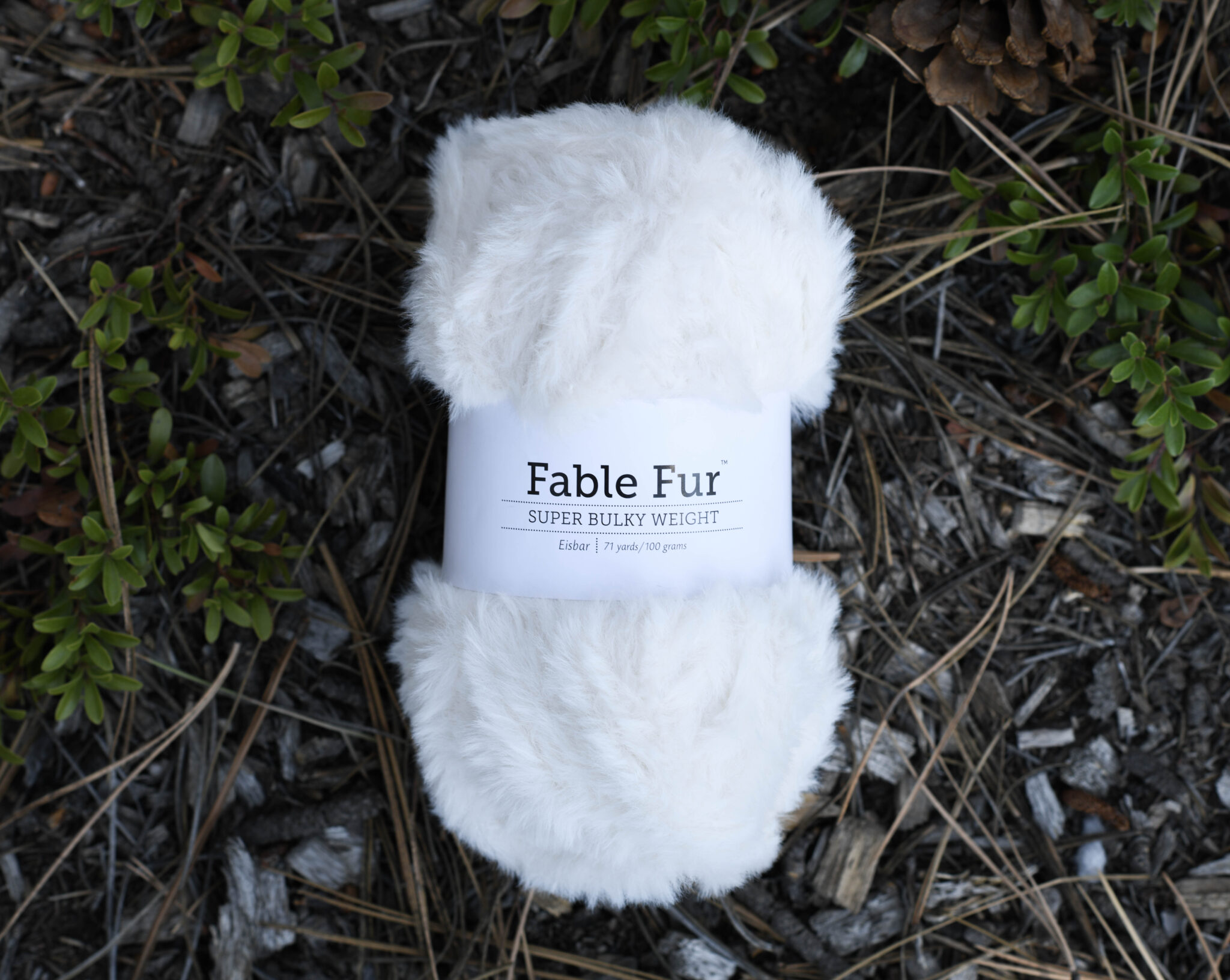 Do you like the faux fur trend? Many of you may remember my fur coat as well as my fur vest. Can you tell that I'm obsessed? 😉 Ha! My couch has store bought faux fur pillows and we have more than one of these blankets in our house. We've recently moved into our new home (yay!), and my daughter asked for a blanket for her bed. I was so excited to be able to whip this one up SUPER quickly and easily.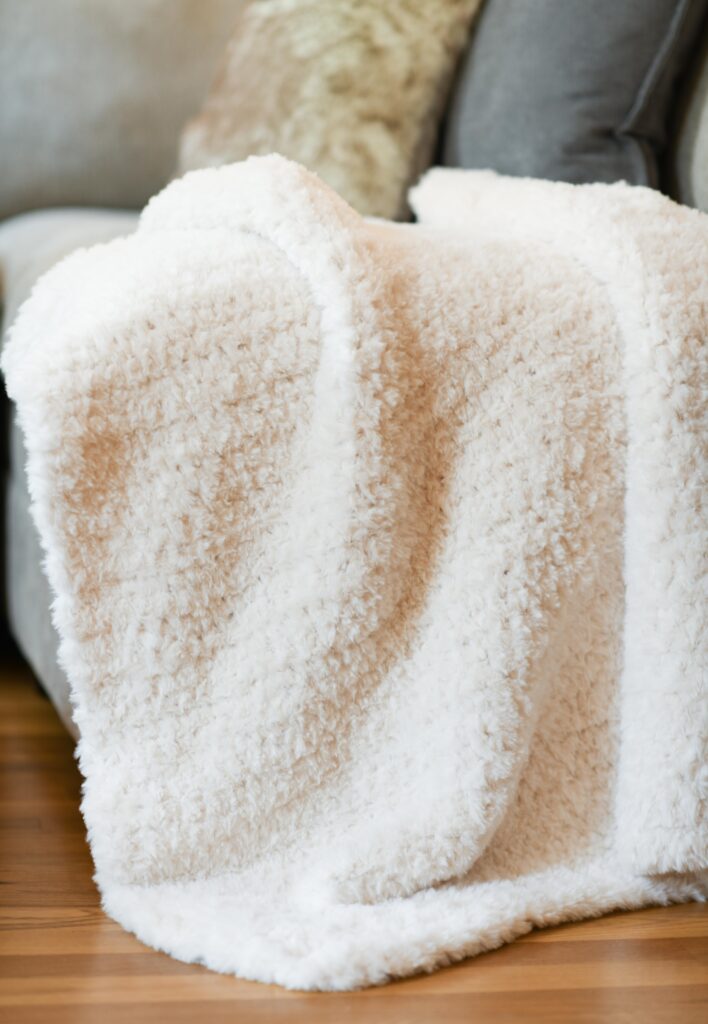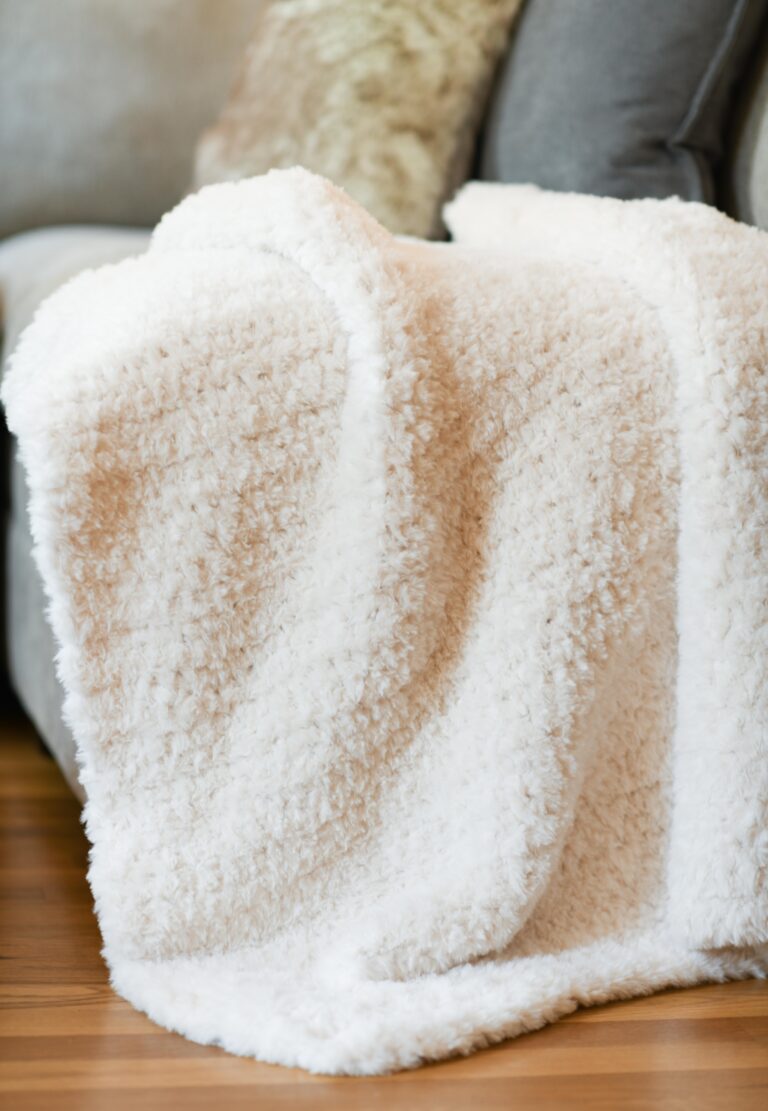 How do we make this blanket? I'll start with basic overview, and then you can see the full, free pattern if you scroll down.
First, make a chain as long as you want the blanket to be wide.
Next, simply single crochet or half double crochet until your blanket is as long as you'd like.
Tie off and weave in the ends!
I personally chose to use half double crochet stitches for a couple of reasons. One, they work up quicker than single crochet. And two, the stitches are still tight enough that the fur isn't "holey". You don't want an open-weave, fur blanket. 😉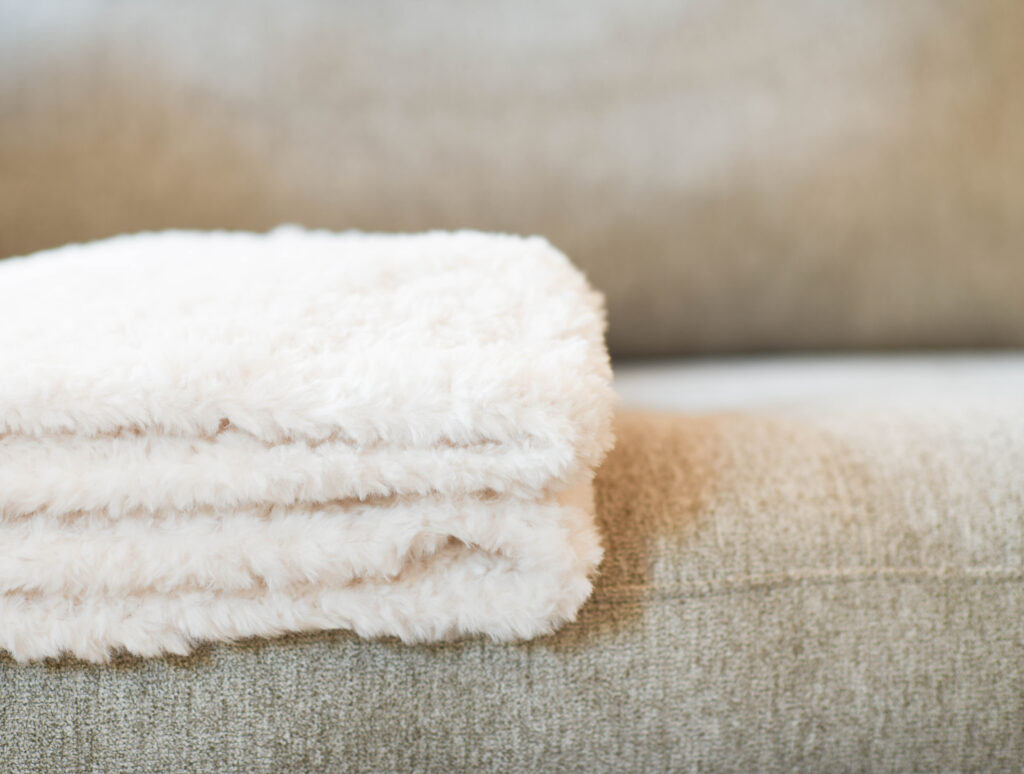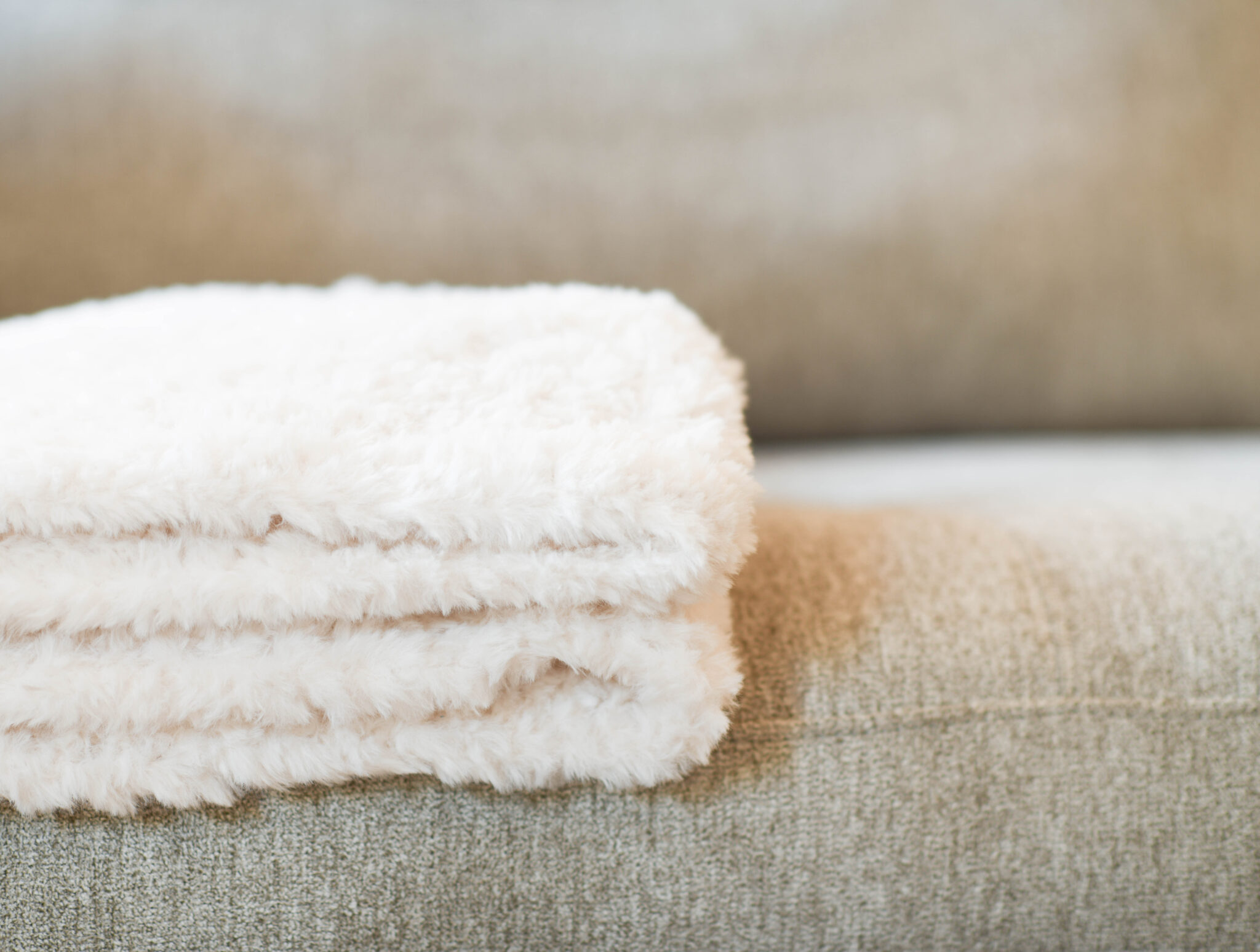 The most common question is "How do I see my stitches?" The answer is, "You basically don't." Haha! With this yarn, it's all about feel. You have to feel where the next stitch is. If you're a total beginner, this is going to be a challenge. However, if you've got some experience, it's really easy and you won't believe how quickly you can crochet with this yarn.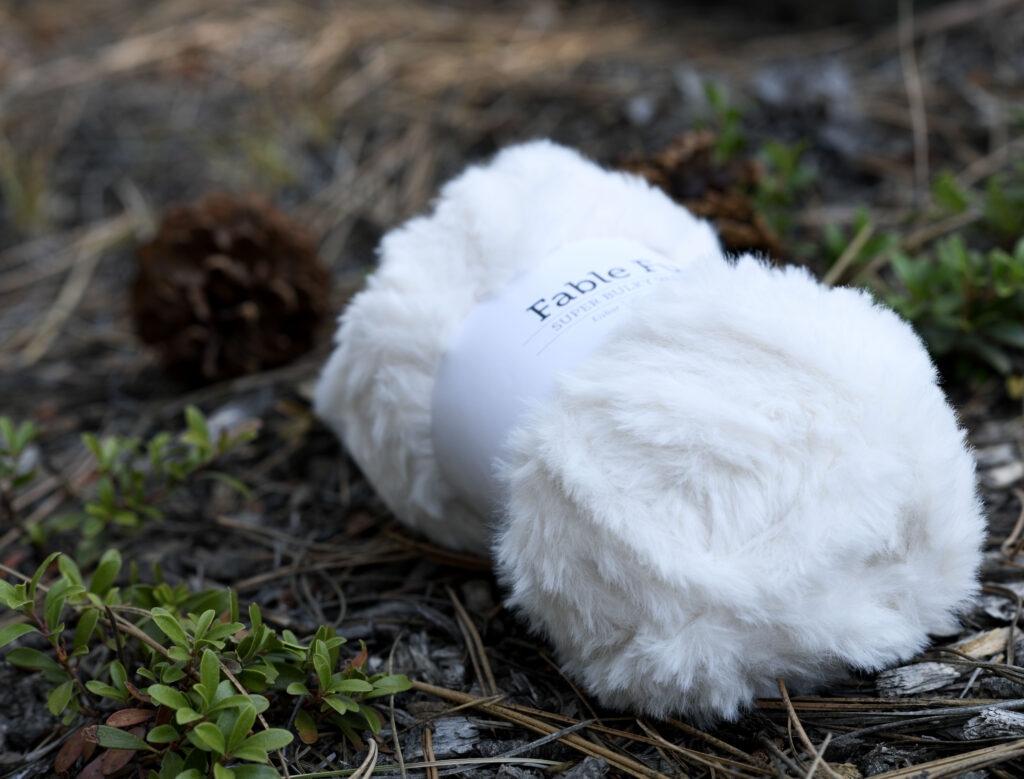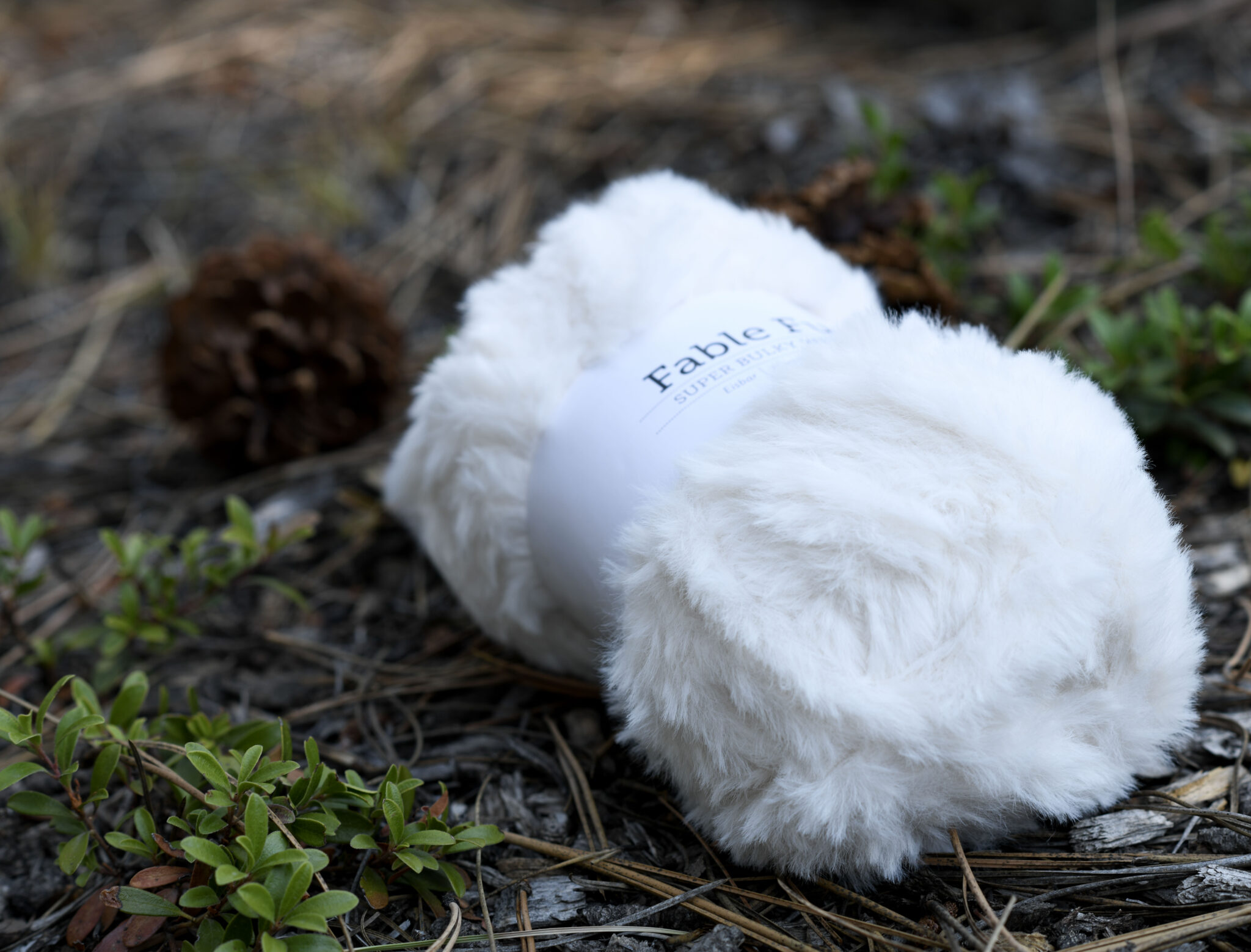 If you have a tween, teen, grandchild or are just an adult who likes nice things, this blanket's a winner. It's right on trend. You've probably seen them at all the hip retailers – West Elm, to Pottery Barn and more. However, those faux fur throws are upwards of $100. So it's cost effective to crochet your own in this case. 🙂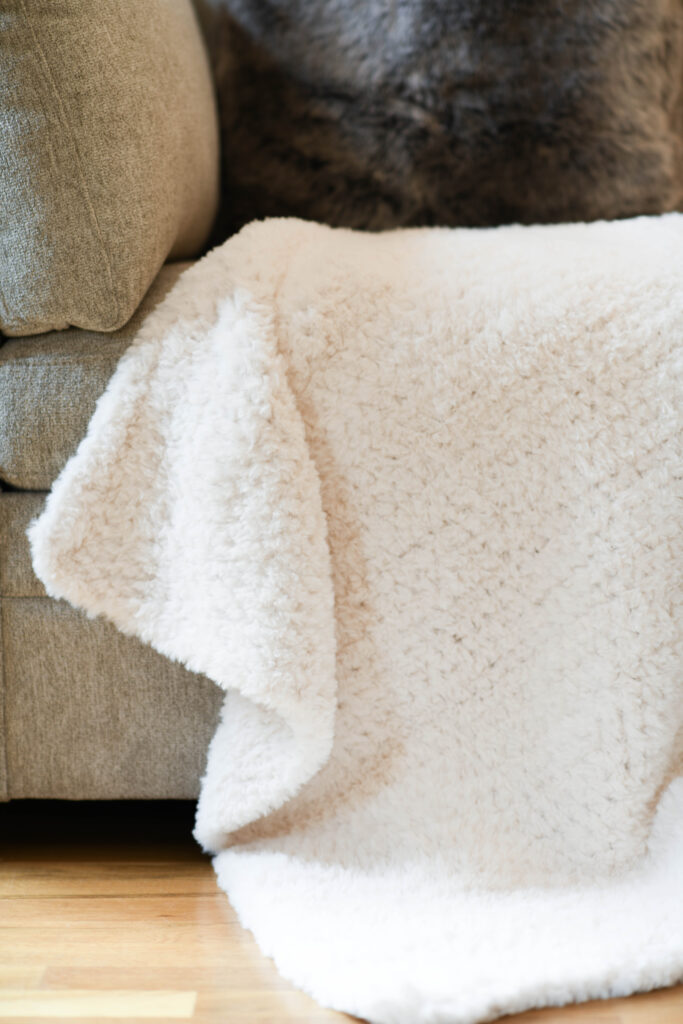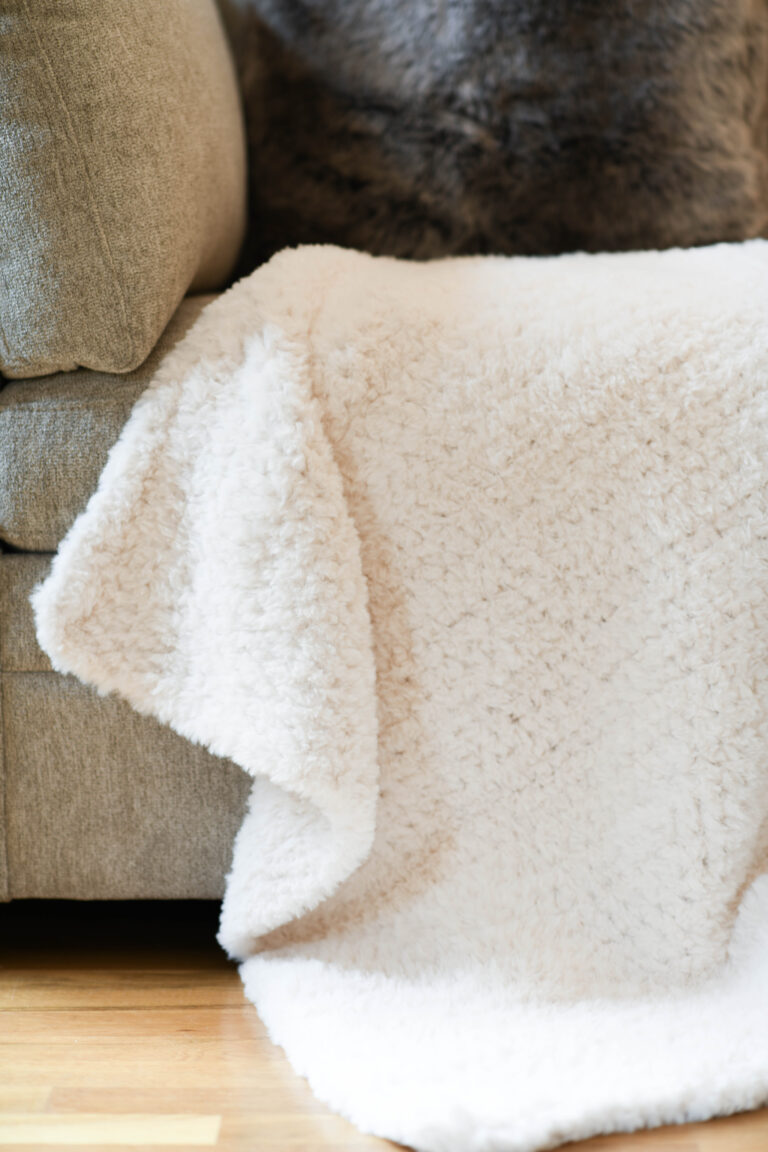 Let's get to the full pattern! See the free pattern just below, and a reminder you can grab the printable, ad-free version from Etsy HERE
Fable Fur Throw Blanket Free Crochet Pattern
Description:
Fur throws are beautiful and right on trend. There's no need to buy one as we can make our own with luxurious faux fur yarn. Soft, cuddly and luscious, this blanket will both look and feel amazing on your favorite sitting area. Plus it's handmade, making it all the more special.
Materials:
US Size P 11.5 mm crochet hook
9 skeins We Crochet / Knit Picks Fable Fur (super bulky) in Eisbar
Scissors
Tapestry needle to weave in ends
Size: Approximately 45" X 35"
Gauge:
Not important for this pattern
Pattern Notes:
This blanket is made entirely with the basic half double crochet stitch! You can easily make this blanket as small or large as you'd like by simply starting with a longer or shorter chain and crocheting until you reach your desired length. While this is an easy stitch, it can be a challenge to see your stitches with faux fur yarn. Consider practicing with this yarn on a small rectangular or square swatch before beginning the entire blanket. You'll want to "feel" each stitch, rather than rely on seeing each stitch. The pattern is very forgiving, so you may also choose to work into the spaces between the stitches, rather than the stitches themselves. Once you get the hang of it, you will have a blast!
Onward!
Abbreviations (US) & Skills:
ch – chain
st – stitch
sts – stitches
hdc – half double crochet
Pattern
Chain 64
Row 1 Hdc in 3rd ch from hook and in each st across the row (63 sts)
Row 2 Ch 2 (counts as st), hdc in 2nd st of row and each st across the row (63 sts)
Repeat row 2 until blanket reaches your desired length.
Tie off and weave in ends!
Easiest pattern ever that still gives you a gorgeous result, right?
Enjoy!!!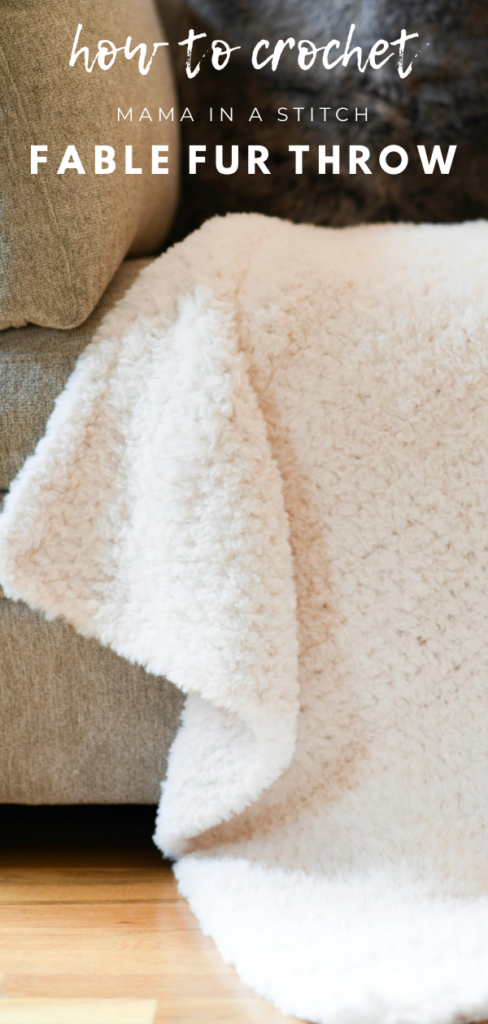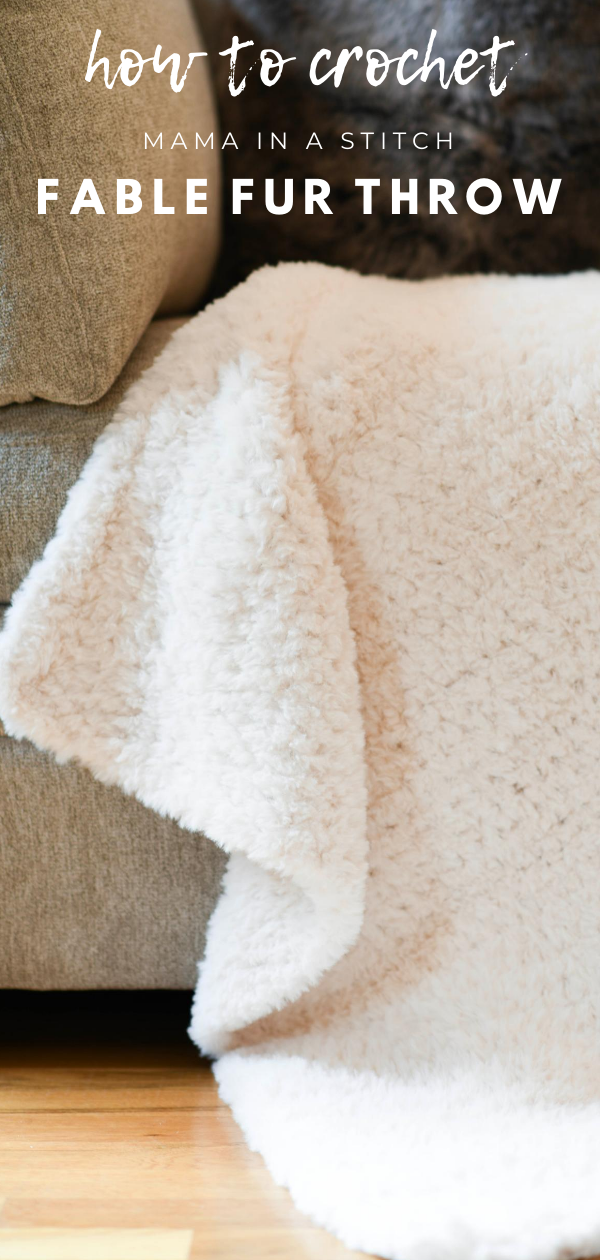 I hope you enjoyed this blanket! You will definitely enjoy cuddling up with it.
XO,
Jessica
Thank you to We Crochet for sponsoring this post. All opinions are 100% my own. 🙂