Leather and Burlap Fringe Coasters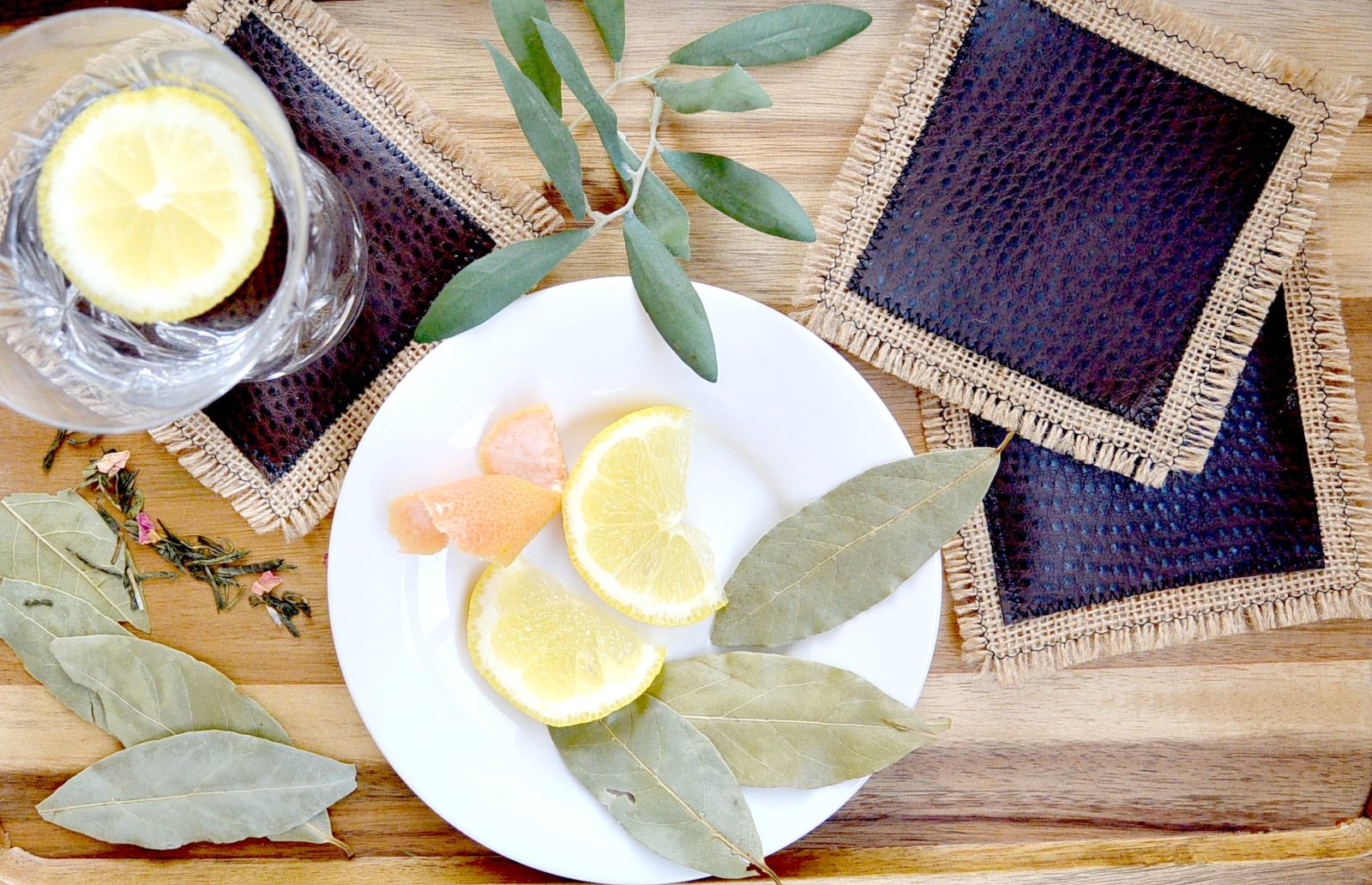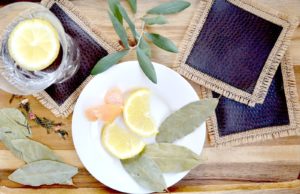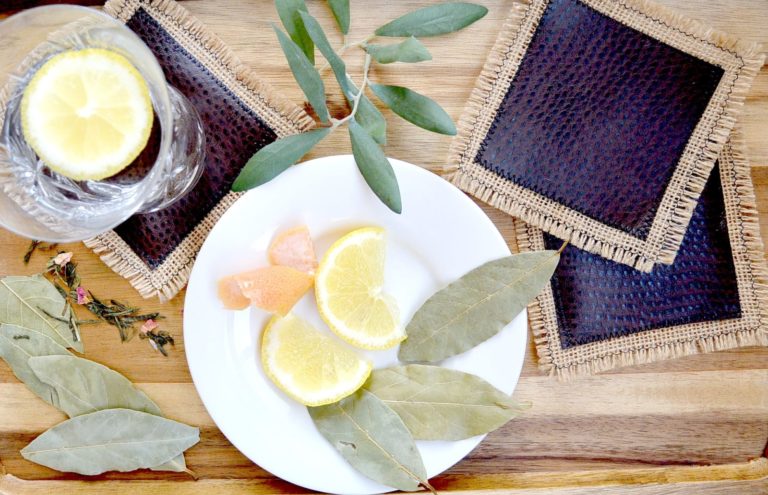 I enjoy an easy (key word – easy) sewing project in between crochet and knitting. These coasters are great because the faux leather looks super cool and wipes clean easily. The burlap and leather together is what I think makes them unique. I originally had made these for myself, but gave them to my mom after she liked them so much for her mountain home. Wait….she took my last scarf too. I'm sensing a pattern here…ha ha!
You will need:
Faux leather (you can get this at any fabric store)
Burlap
Measuring Stick
Scissors
Sewing machine
Pins (optional)
Pencil
To Make the Coasters:
Use your measuring stick to measure and draw out straight lines on your burlap in order to make a square. Cut out your squares. You will make four (or however many coasters you want) squares of burlap (any size you like). Mine are about 5″ square. Iron your squares with a warm iron (not hot) so they lay flat.
Remove the outside strings from each edge of the burlap. I took out four from each side. This creates the fringed edge. I have seen edging like this that is not sewn. I decided to sew mine with a zig-zag stitch to hold the sides in place after removing the edge pieces.
Cut four SMALLER squares of faux leather, which you will sew to the burlap. Mine are about 3.5″ square.
Place the faux leather in the center of the burlap ( Use a pin if you need help holding it in place. Just use caution not to make holes in the leather). Using a zig-zag stitch, sew around the entire outer edge of the leather.
You will follow these instructions for each coaster. You also may want to use a warm iron (NOT hot) on the back of the coasters when done to finish them off as they can tend to curve up on the ends. A really fun and easy sewing project with a rustic, fun result!
If you liked this, check out my other easy sewing projects (knit and crochet as well)! Subscribe to my blog, or check back often for new ideas!