My Project's in Homespun Magazine!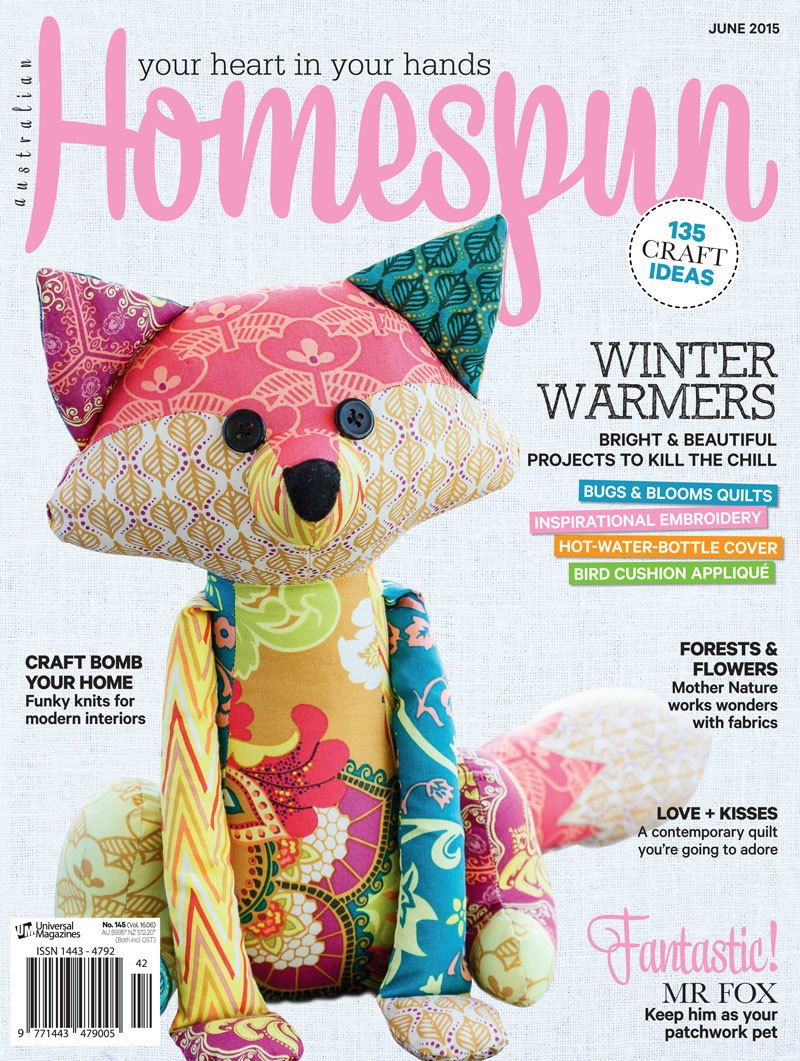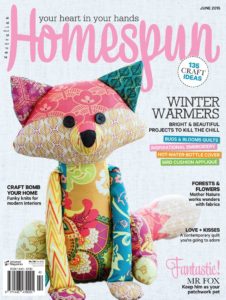 I am so beyond honored and excited that my Mountains Crochet Wall Hanging is featured in this month's issue of the Australia's #1 award winning craft magazine, Homespun! It is such a privilege as it is literally one of the cutest magazines that I've ever seen. If I were born a magazine, I may very well want to be born as Homespun. Cute, crafty, modern, chic, a touch of country – just heavenly! It is available in Target stores and newsstands throughout Australia, but is completely accessible digitally here in the U.S. and elsewhere. Thank goodness, because I'm hooked. 🙂
Here is what the feature looks like: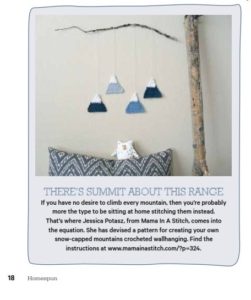 A wonderfully kind editor from the magazine contacted me a couple of months ago and asked if I would be keen on them featuring my project. I was in the kitchen cooking, nonchalantly checking email on my phone and saw this request come through. I did a double take, and wasn't sure what I was reading. Was it one of those scams where someone is trying to gain my information over email? I looked right, and then left, and darted upstairs to the personal computer to read the email on the big screen and make sure this was legit. Sure enough, it was!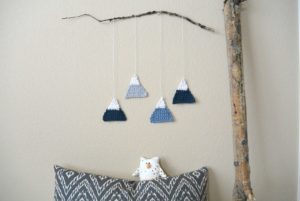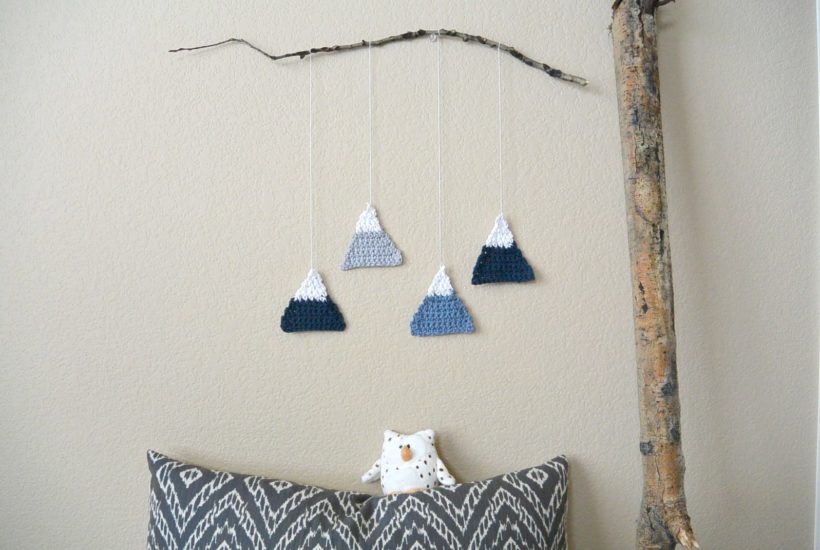 Just to be clear, they did not tell me nor ask me to write this post. This is ALL me, in the midst of my excitement! You can see the entire original Mountains Crochet Wall Hanging project and post here. It is very easy, and fun to make, so go on and make one for yourself if you'd like.
I actually love that they chose this project, as Colorado, mountains and nature are close to my heart. This summer I plan to knit and crochet during some of my mountain trips, and look forward to posting the patterns and pictures from the Rockies.
Being that you can usually find me waiting on a toddler, covered in stains or finger paint, this feature is just so exciting for me. 🙂
Thank you for the encouragement as I've been posting my little knit and crochet projects. You have all been an inspiration.
Thank YOU to the editors from Homespun Magazine as well for just making my YEAR with this feature. Thank you, thank you, thank you!